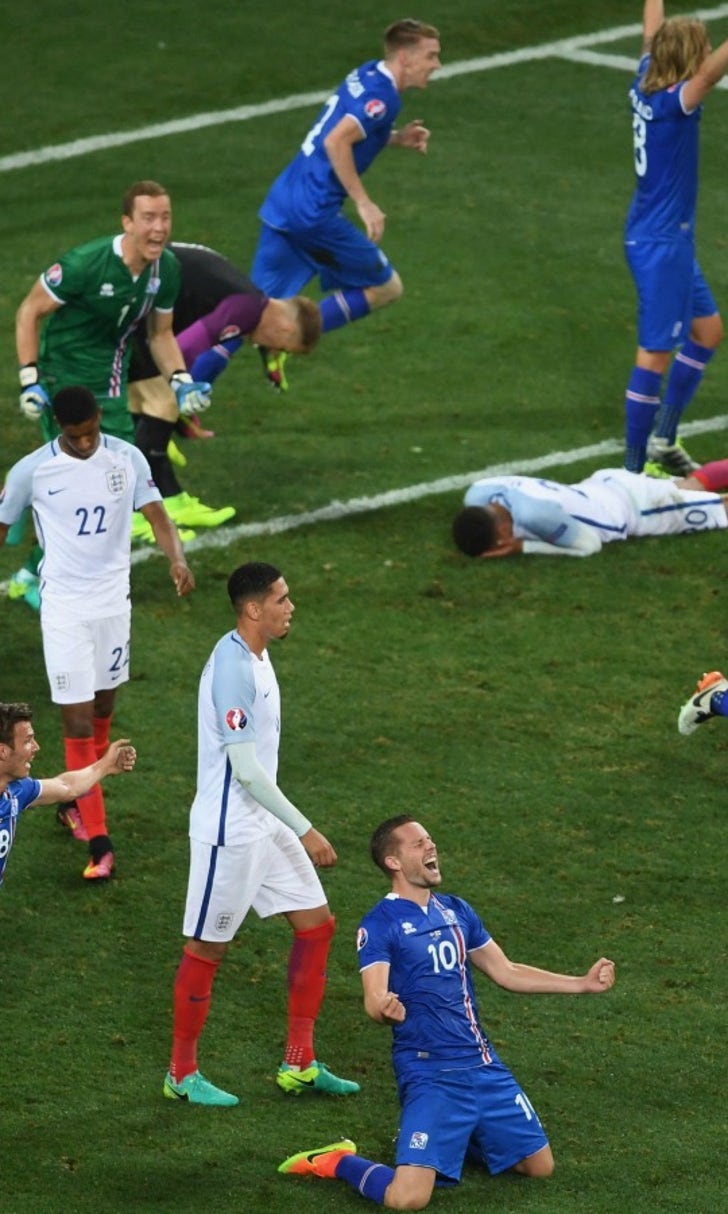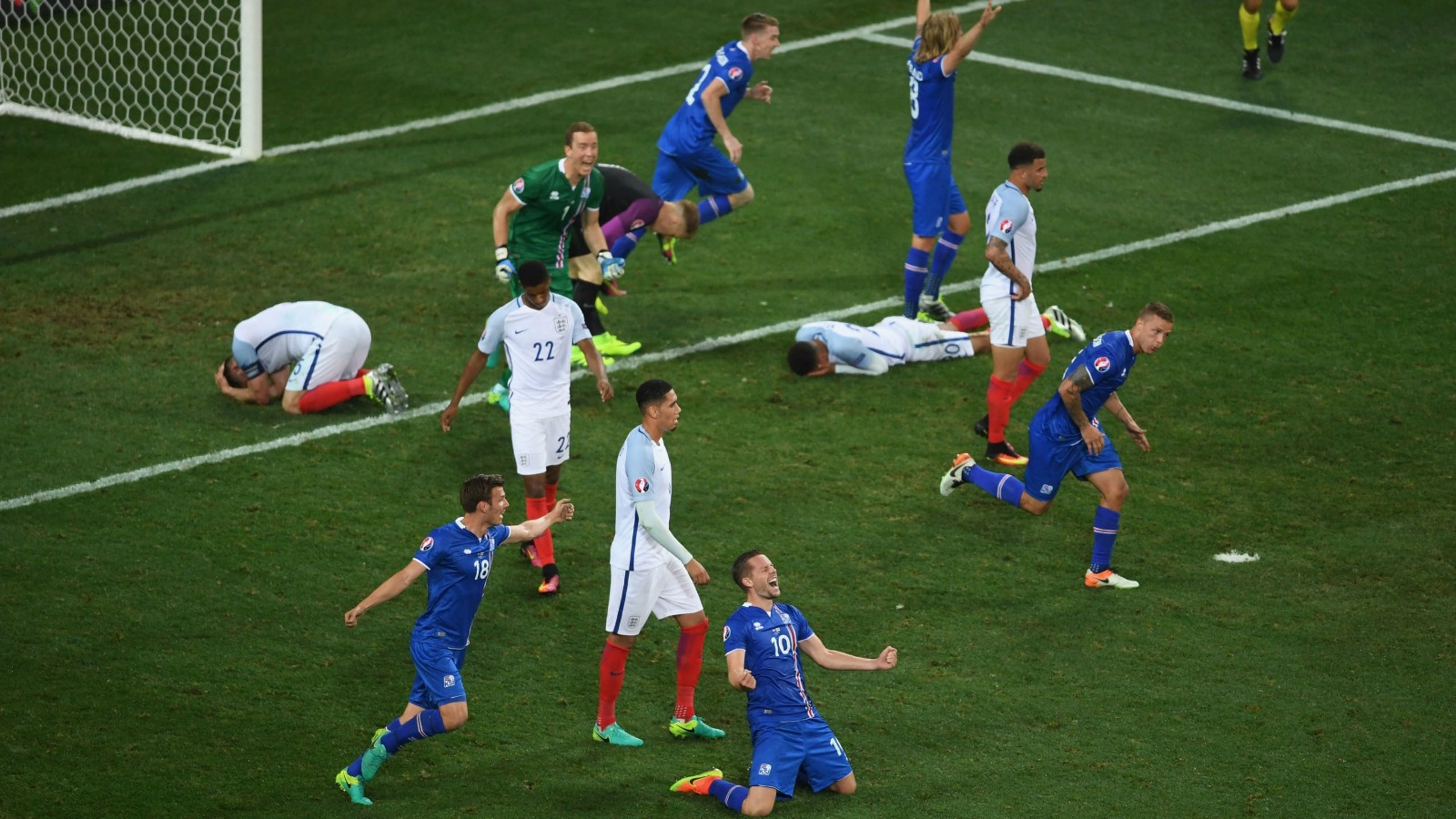 How big of an upset was Iceland's win over England?
BY foxsports • June 27, 2016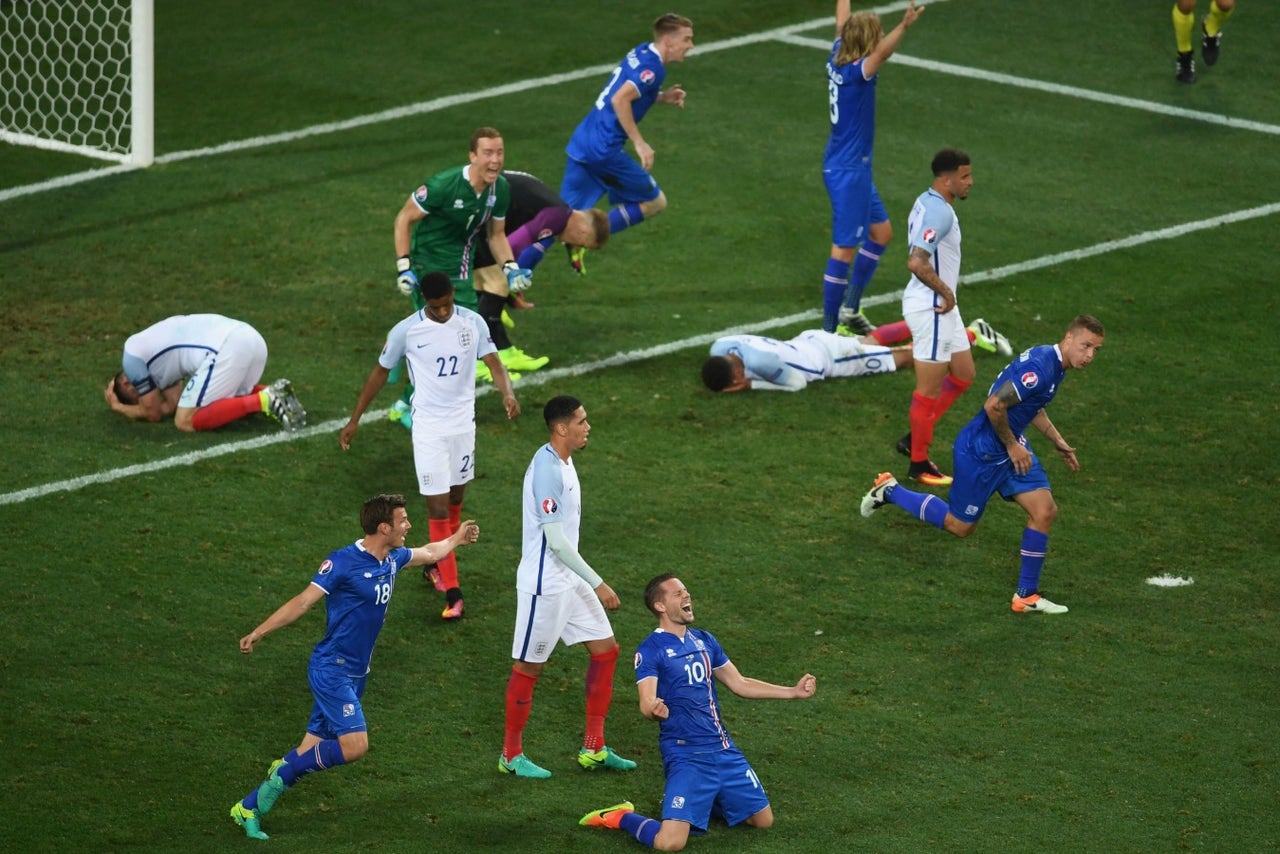 England are out of Euro 2016, which isn't much of a surprise. After all, this is England. But they went out to Iceland, a team playing in its first ever major tournament. Even for England, that's spectacular.
Iceland are the smallest country to ever qualify for the Euros, with a population of just 330,000. That makes them nine times smaller than the next smallest country, Albania. Simply being in the Euros was such a big deal that more than 8 percent of the country's population made the trip to France to see them play.
"It's like having your family at the game," said Iceland defender Kari Arnason. "I know probably 50 percent of our crowd, or recognize them."
Iceland's manager is also a dentist and one of their goalkeepers worked as a film director. This isn't a team that should beat England, which has players at Manchester United, Manchester City, Tottenham Hotspur, Arsenal, Liverpool and Leicester. And yet Iceland didn't just win -- they were the better side.
This wasn't a matter of the soccer gods smiling upon Iceland. England may have had the bulk of possession and shots, but they rarely troubled Iceland, who were organized in defense and befuddled the England midfield.
While the Three Lions were falling over themselves -- Wayne Rooney actually tripped over the ball twice in a one-minute span -- Kyle Walker decided not to mark his man and Joe Hart forgot that goalkeepers were supposed to stop the ball, Iceland were composed, assured and knew exactly what they were doing. They were a team with a plan.
It's not as if England weren't talented enough. This was one of their more talented teams in recent memory, but they weren't suited to Roy Hodgson's favored straight-forward tactics and the England manager never seemed to figure out what he wanted to do. He rotated players through without much sense, made bizarre substitutions and never really had a system or approach that took hold. The only thing that was clear about England all tournament was the game would run through Rooney in the midfield.
When you add the directionless play and general befuddlement to an England team of players who had a handful of bad individual performances and you have the makings of an upset. The difference in the teams was mainly a few bad showing by England players and Iceland executing their gameplan perfectly, because the lack of direction and a plan from one team and the other being superbly organized already closed a good chunk of the gap between the two teams before it even kicked off.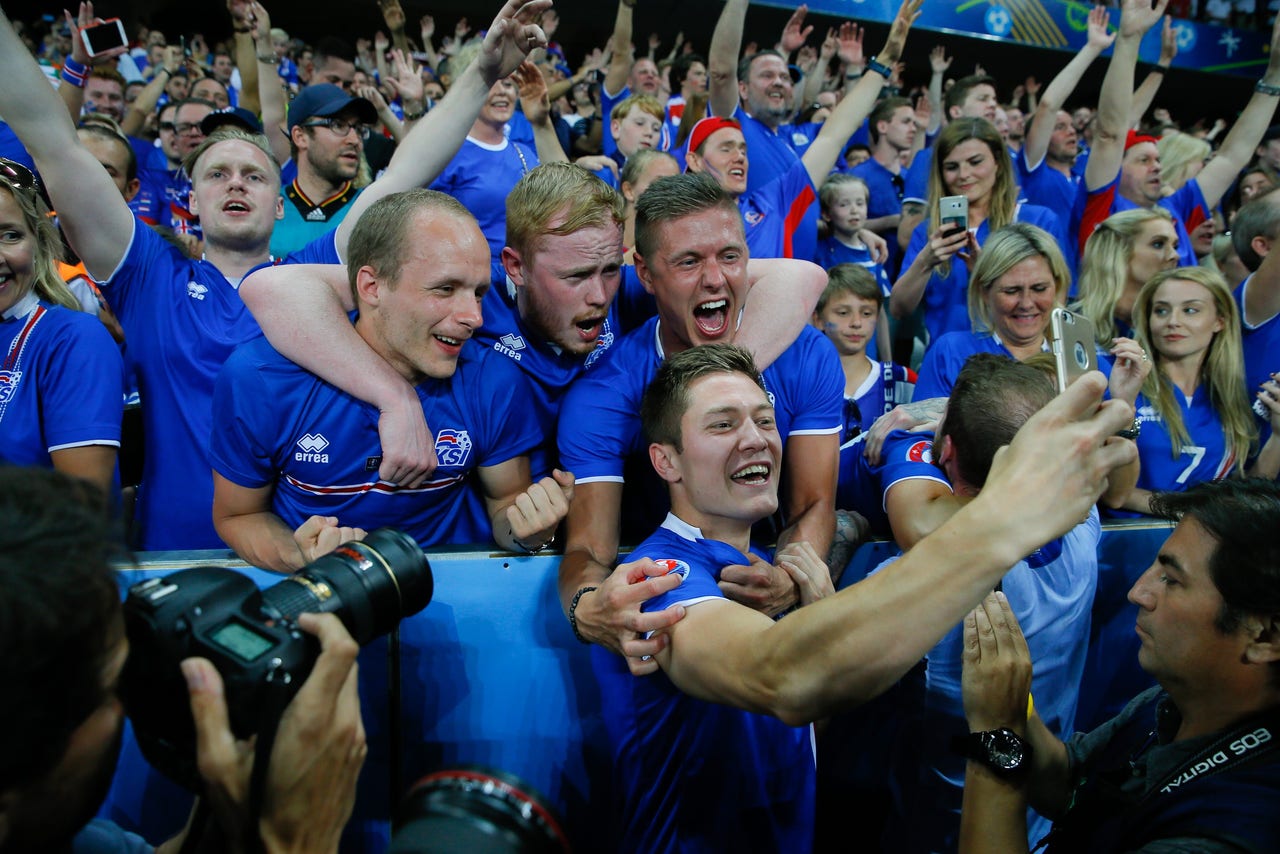 Having watched England and Iceland square off, it makes sense that Iceland won. They were a good team and England were, well, not. One had a plan and the other didn't.
Now Iceland have more Euro knockout stage wins in their history than England -- one.
So maybe it's not that big of an upset afterall. Logically, it makes sense. It still wasn't the likely outcome -- it's an upset -- but it wasn't an upset of massive proportions.
And despite all that, it's hard to believe that Iceland actually won, logic be damned. Their population is 190 times smaller than England's and Iceland may have players in legitimately good leagues, it's debatable whether a single player (Gylfi Sigurdsson) would crack the England team. Iceland are in their first major tournament and nothing about them screams Euro quarterfinalist.
Yet here we are. Iceland, one of the Euros' top eight teams. And England, going home.
MORE FROM FOX SOCCER
---
---