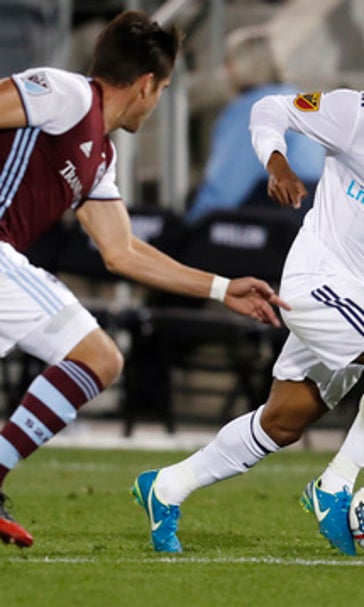 Gatt, Howard help Rapids stymie Real Salt Lake 1-0 (Oct 15, 2017)
October 15, 2017

COMMERCE CITY, Colo. (AP) Joshua Gatt scored three minutes into the game, Tim Howard made seven saves and the Colorado Rapids kept Real Salt Lake on the outside of a tight playoff race with a 1-0 win on Sunday.
The Rapids (9-18-6), long eliminated from the playoffs, are just 2-3-2 in their last seven home games.
Salt Lake (12-15-6) came in hot, going 4-1-1 in its previous six matches, and could have been in control of its playoff hopes going into next Sunday's regular-season finale at home against Sporting Kansas City. RSL is one point below the line and behind both San Jose and Dallas for the final spot in the Western Conference.
A season-long issue struck again for Salt Lake with Gatt's early goal. RSL has conceded 13 goals in the opening 15 minute of matches, worst in the league.
Alex Gordon heel-tapped the ball forward as Gatt split two defenders at the top of the box to left-foot a shot just inside the right post for his first goal of the season. It was Gatt's second career goal, both coming against Salt Lake.
Salt Lake dominated with a 30-2 shot advantage and 72 percent possession but couldn't solve Howard, who got his fifth shutout.
---
---