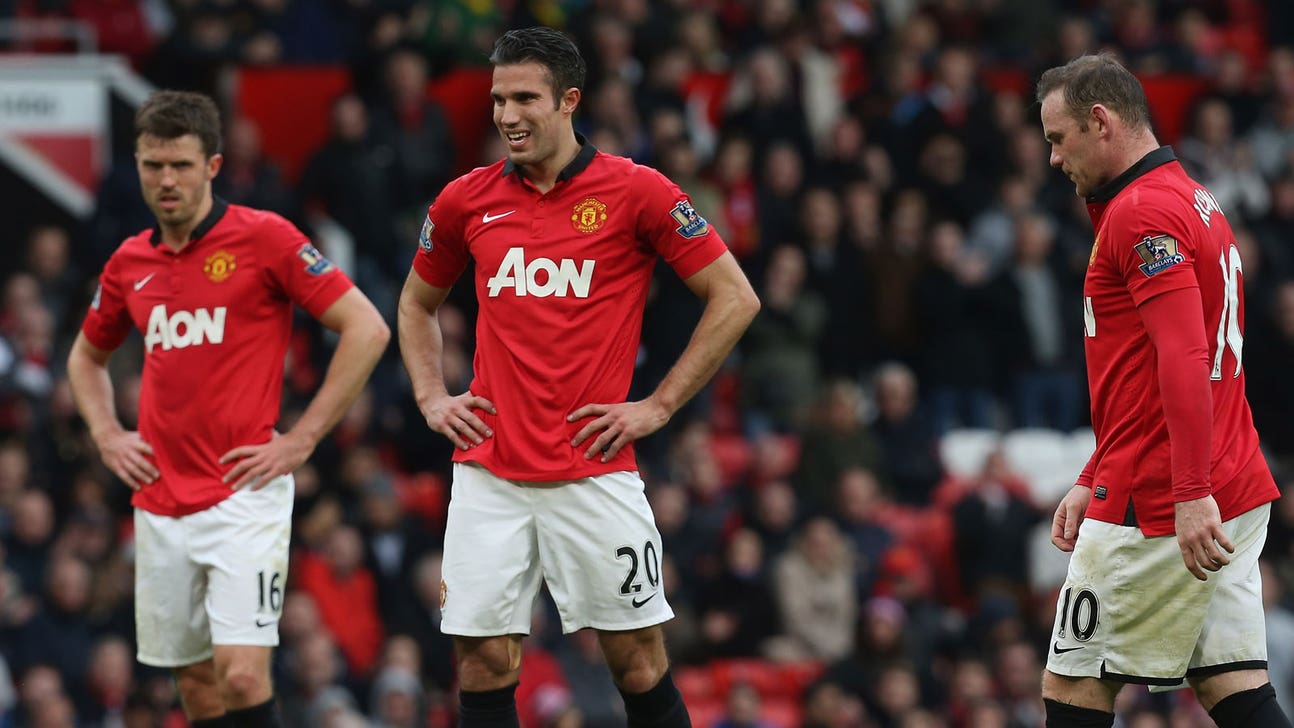 Focus turns to Glazers at flagging Manchester United
Published
Mar. 17, 2014 8:18 a.m. ET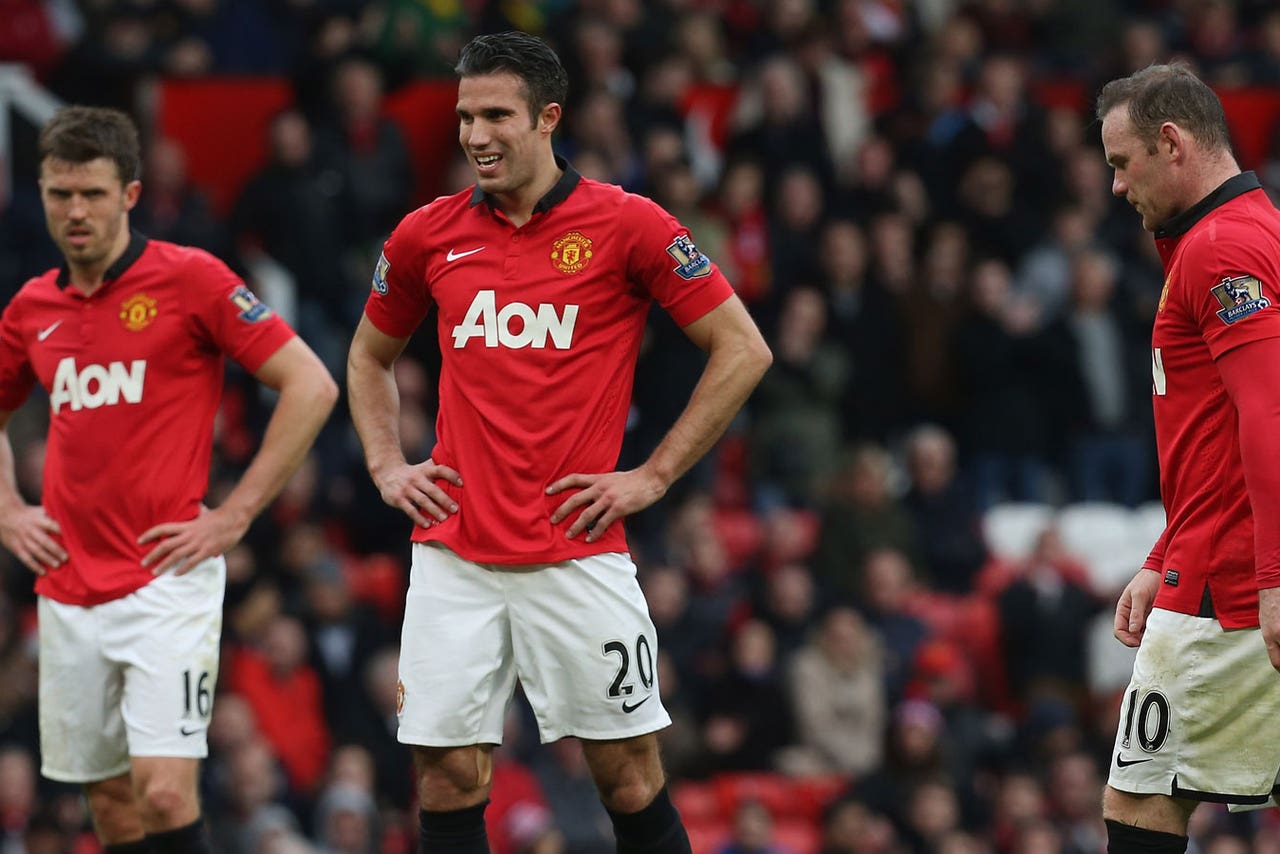 This season of punishment delivered an intolerable blow when Luis Suarez whipped Liverpool'€™s third past a demoralised, defeated Manchester United team. Something stirred, precisely then, in the home supporters. They were enduring something so galling – the sight of their historic foes dancing joyfully in the face of their misery. Yet, where cursing, blame and desolation would have been understandable, defiance swelled and they began to sing in support of their club.
Who knows whether the message reached, or even stirred, something in the Glazer family. If so, they ought to be relieved. But they also need to realize that a write-off summer after a write-off season will not be tolerated.
Behind the scenes United are quietly giving the impression they are ready to go boldly into the transfer market to try to repair some of the damage that has this season been wreaked within their team. But this in itself only breeds a multitude of questions. How much? That'€™s a fairly frightening one. Who? That'€™s also tricky, not only in the sense of which players they target, but also who gets to choose. David Moyes's position has looked precarious for too long, even though the official position is to stay calm and offer full backing.
United cannot afford to wait until the end of the season to make some serious decisions with a view to a major rebuilding job. It needs to be done now, so whatever conclusions they reach, they are ready to act decisively as soon as the final whistle blows on the last match of this most challenging of campaigns at Southampton on May 11.
So far, the bulk of the United support has not turned too overtly on anybody. But another weak summer won'€™t be acceptable. The majority of the focus may be on the manager, and Ed Woodward, who fluffed his lines during the last summer transfer window and missed out on several key targets. But the Glazer family'€™s style of ownership will be back in the firing line if United are not able to bolster themselves sufficiently to push themselves back amongst the serious contenders.
With Sir Alex Ferguson now reduced to a role where the TV cameras capture his fierce glare from the directors' box on matchday, the man who could be relied upon to be their all important buffer is still doing a job for them. The appointment of Moyes was largely down to Ferguson'€™s recommendation. Nobody seems particularly willing to question Ferguson's judgement on that. But imagine if United had made that decision – as most clubs do when making a managerial change -€" at board level without the input of an in-house legend. The Glazers would have been very exposed.
When they acquired ownership of United, steadily increasing their holding between 2003-2005, the level of mistrust from the club'€™s hardcore fans was intense. Ferguson, from the get go, backed the American investors. In some ways it was a surprising move. Ferguson is famously left wing, and it was difficult to reconcile his politics with an unswerving support of venture capitalists who loaded substantial debt onto United in order to purchase control of the club in the first place. It was such an unpopular enough move that a breakaway club was formed -€" FC United of Manchester -€" by those who would not accept the soul of their club being sold.
But while United, with Ferguson commanding the ship with his unique blend of management skill and huge force of personality, were winning trophies, the issue became less severe. "€œThey have supported the manager, they have supported the club and the improvements that have been made,"€ Ferguson said consistently by way of explanation.
Yet such are United'€™s struggles this season, when it is all over will the focus zoom back from the pitch and home in on the owners? A mountain of debt, while United have allowed the quality of their squad to dip to the point they may well miss out on Champions League qualification, is not an attractive recipe.
United gave a statement of intent in January by signing Juan Mata for $61.5 million (even if he is struggling to lift his new team at the moment, it would be churlish to be too critical of a signing that may well come good). In February they reeled in Wayne Rooney, the superstar who had kicked up a stink or two when he wasn't tearing Premier League defences apart during Fergsuon's time, to give him a lucrative contract extension. So, on the surface, United are doing their best to show that they are willing to throw money at their problems.
The trouble is, they are going to need an awful lot of it for the upcoming summer - especially as they don'€™t just want to arrest the slump. They want to win the Premier League again.
Considerable surgery is needed on the squad. In midfield they require an injection of serious creative talent. Defensively, with Nemanja Vidic'€™s departure to Inter Milan already arranged, and the contracts of Rio Ferdinand and Patrice Evra running down, there is much work to do. Influential players with experience, leadership skills and a winning mentality do not come cheap. The Glazers' commitment has to be substantial.
United play Olympiakos in the Champions League this week. It is, realistically, their last opportunity to make a positive impact on this season by showing they have not lost that capacity for a famous European comeback. Even if they do, it's a long shot to expect them to go much further against the caliber of opponent still marching on in the Champions League.
Expect the Old Trafford faithful to be in defiant voice again when they try to inspire their team against Olympiakos. But very soon, it is time for the owners to sing a strong enough tune to instigate some radical improvement. 
---