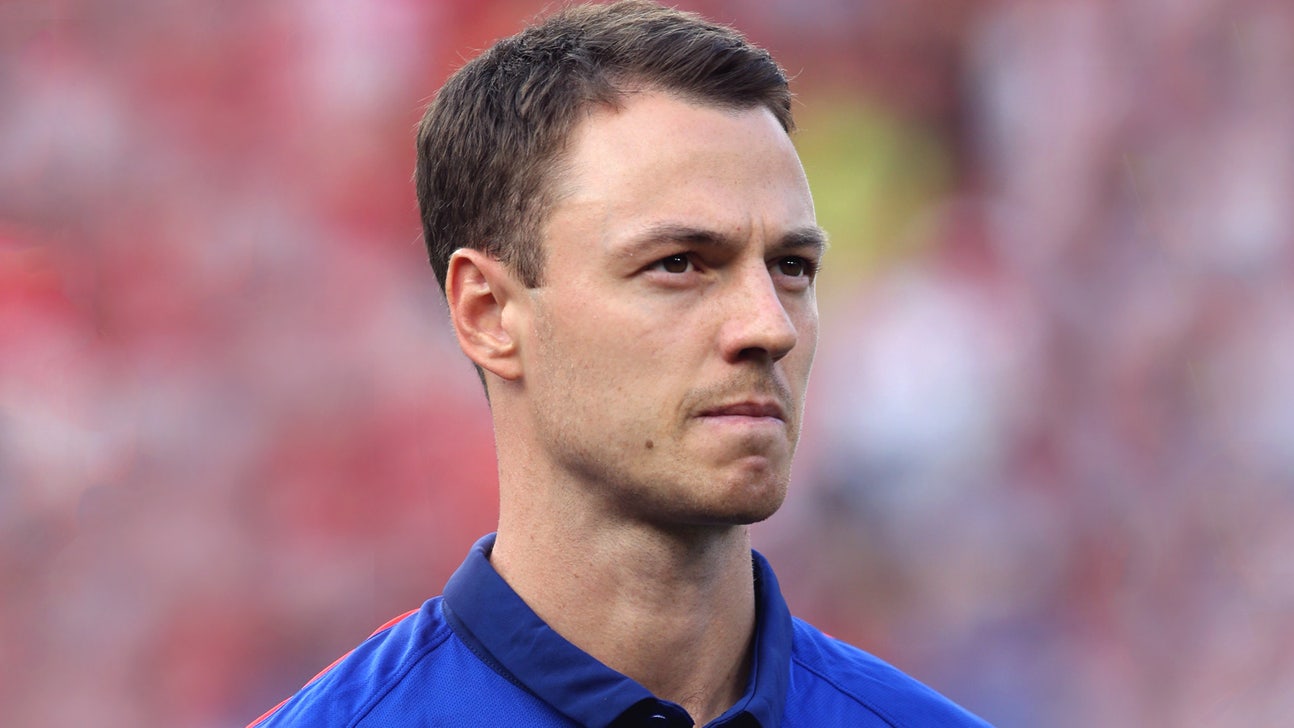 Evans reveals Van Gaal watching United players train on new cameras
Published
Aug. 1, 2014 11:15 a.m. ET

Jonny Evans says Louis van Gaal is leaving no stone unturned in his bid to rejuvenate Manchester United's fortunes following their dismal seventh-place finish in the Premier League last season.
Since van Gaal took up his role as Manchester United manager, the Dutchman has implemented a whole host of changes in the club's training regime.
New pitches and new cameras have been installed at the club's training ground in Carrington while there is greater use of video analysis than before.
The 62-year-old boss has even tinkered with meal times, replacing rectangular tables with circular ones to encourage conversation between the players.
He also wants the players to converse in English, while implementing double training sessions to make sure certain players are in tip-top shape for the start of the new season.
Regarding the changes, Evans said: "I think it is a lot more detailed at the training ground. They have spent thousands on it and a few of the lads have seen HD cameras around the pitch.
"We have this system at the minute where he can watch us on the pitch. I think a lot of teams use it but we are looking into it in quite a lot of detail.
"He is saying 'you should be five yards to the right' and we are able to see things that are happening live on the pitch. That kind of scrutiny is new to every single player. The case before was that as long as we got the results everything was fine.
"David Moyes would have looked at videos a lot so we got a bit of that from last year. Now we are looking at things in greater detail. That is the standard he has set for us. It is everything from the clothes you wear to the time you have a meal and everyone eating together.
"He is quick to congratulate you when you have done well and is also quick to tell you when you have done something wrong."
Changes implemented by Van Gaal:
LANGUAGE: Twelve different nationalities are represented in Van Gaal's squad, but they have been told to speak English to each other. Van Gaal himself is fluent in English, Spanish, German and Dutch.
TABLES: Van Gaal sees meal times as a good time for squad bonding, so he has replaced rectangular tables with circular ones to encourage interaction.
MEETINGS: Each night at 10:30pm, Van Gaal sits down with his coaches and senior staff to discuss player progress and plans for the following day.
CAMERAS: High-definition cameras have been installed at United's training ground and they have also been evident on the pre-season tour of America to track the players in training.
NEW PITCHES: Desso training pitches have been laid at Carrington and new trees have been planted to protect them from wind - a problem raised by Van Gaal in his first interview as United manager.
---