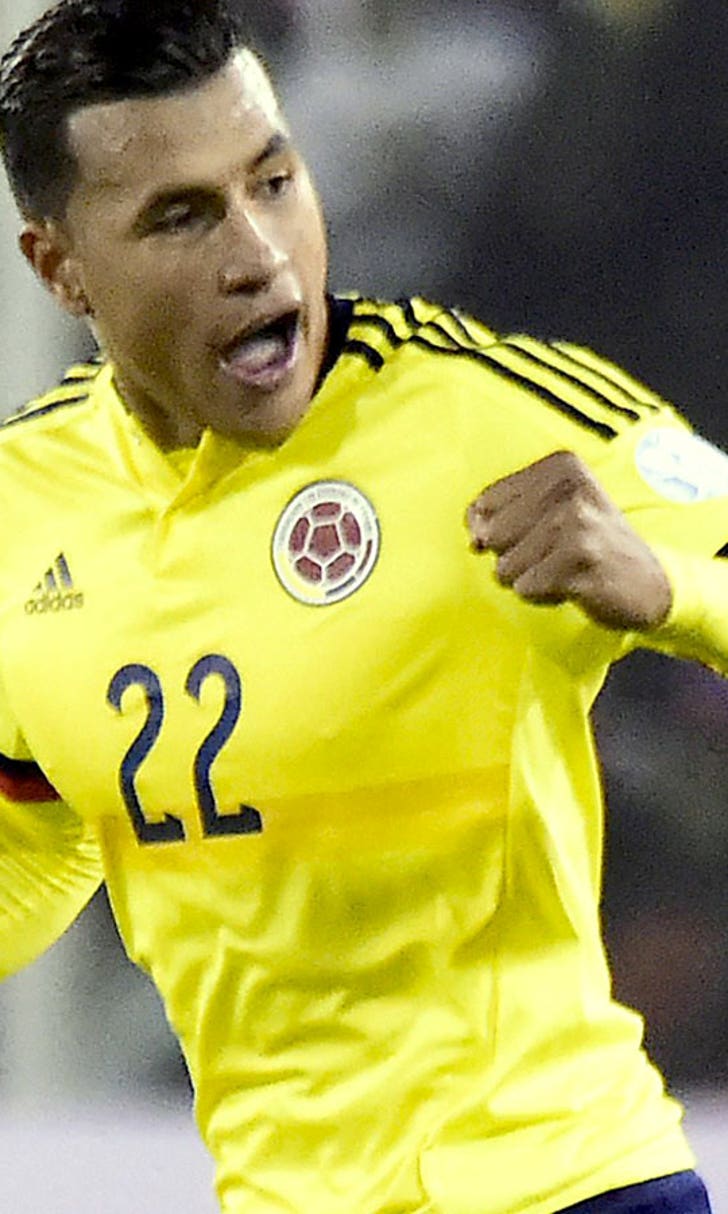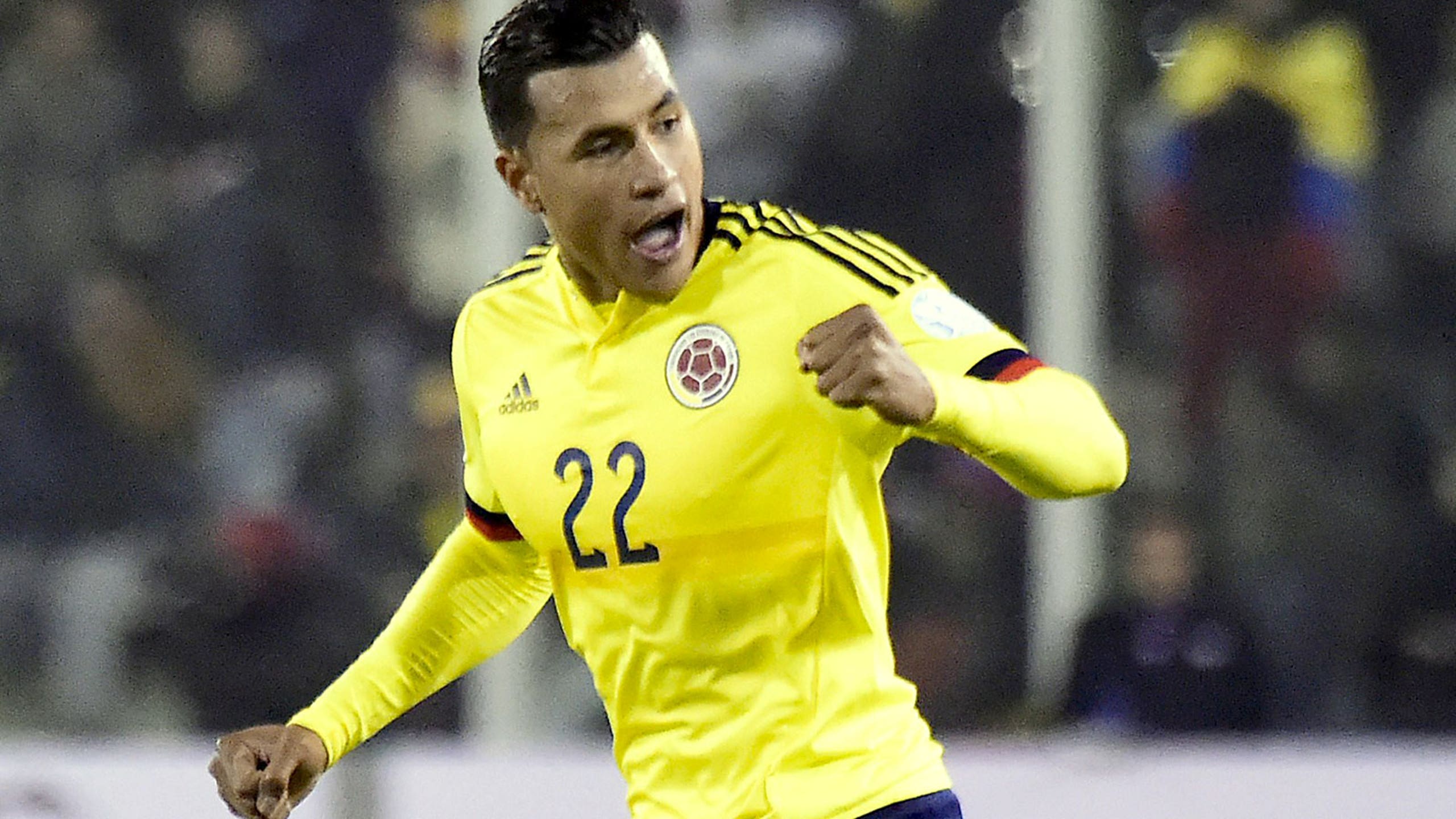 Colombia lean on Murillo goal to defeat Brazil for first time in 24 years
BY Jonathan Wilson • June 17, 2015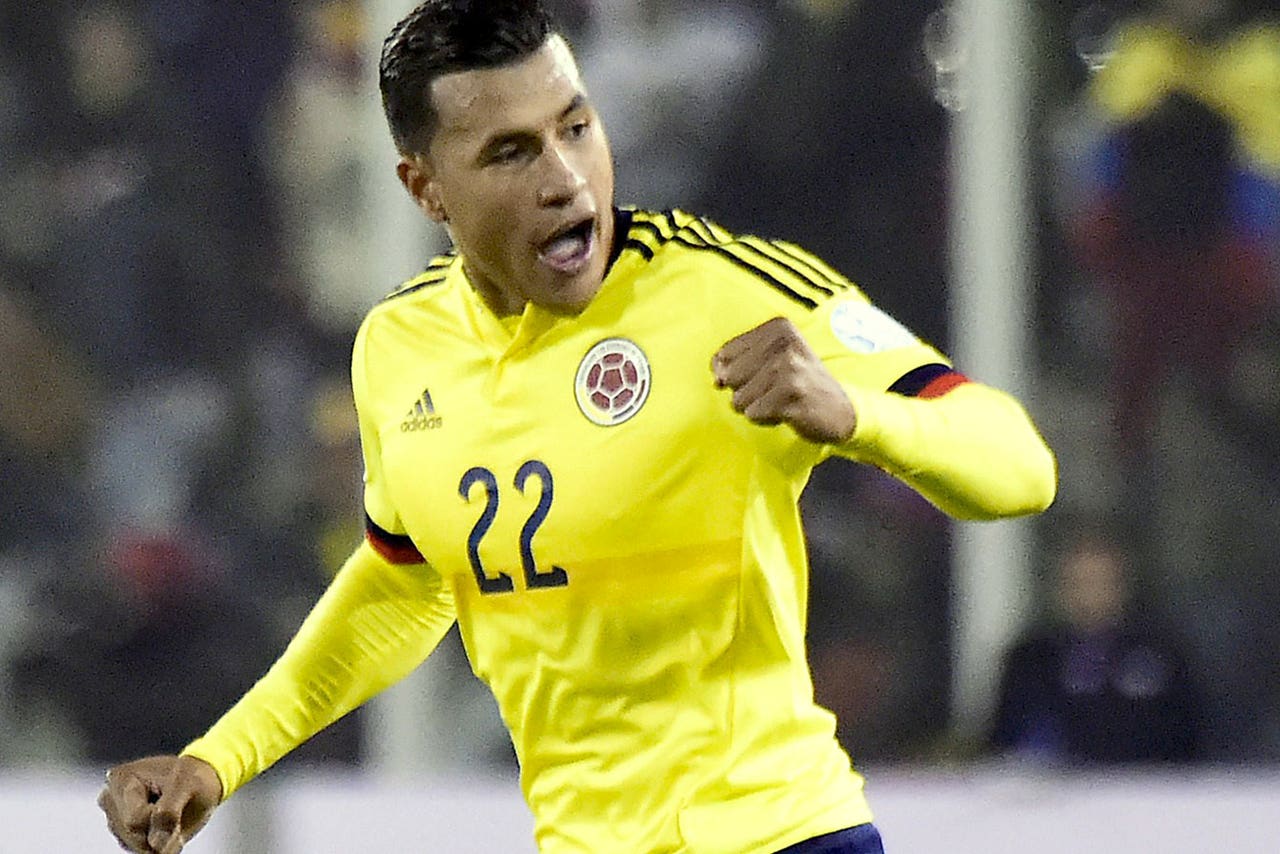 SANTIAGO, Chile -- 
The Brazilian crisis, it turns out, never went away. This was a different kind of disgrace to the disgrace of Belo Horioznte in the World Cup semi-final, but disgrace it was no less. Neymar, already suspended for Sunday's final group game against Venezuela after an earlier booking, summed it up when he head-butted Jeison Murillo. Carlos Bacca steamed in and shoved him away. Both men were sent off to complete the final act in an extraordinary Brazilian collapse in this humbling 1-0 defeat against a much-improved Colombia.
Those 10 friendly wins and the last-gasp victory over Peru were nothing more than a cover hastily thrown over the mess. All the flaws of this World Cup and the last were on show again against the first decent opponent. This was a self-entitled, sluggish, predictable Brazil, far too reliant on Neymar, far too convinced if its own pre-eminence. On the night, they were well-beaten.
Frustrations and petulance bubbled over at the end as Neymar, after the final whistle, unleashed a shot that flattened Pablo Armero. The petulance provoked a melee involving almost every player and most of the respective benches. During the scuffle, Neymar flicked his head into Murillo's nose, prompting Bacca's retaliation. The violent finale, though, could not disguise what had gone before.
In its opening game, Colombia had played with Bacca alongside Falcao. With two out-and-out centre-forwards, the result had been a blockish 4-4-2 in which James Rodriguez, such a star at the World Cup when Falcao was missing and the shape was more 4-2-3-1, struggled to find space. When Teo Gutierrez came on for Bacca towards the end of that game, he immediately created more angles with his natural tendency to drop deep. It was no great surprise that he started.
The shape changed as well, from 4-4-2 to 4-3-1-2, with Rodriguez given a free-role as a playmaker. The difference was startling. Colombia played with far more verve and made the most of the space Brazil afforded it. Questions remain, though, as to how long Falcao can retain his place at the front of this side. After a Gutierrez lay-off had created a shooting opportunity for him 25 yards out, he shanked his effort wretchedly wide. It was a far from easy chance, it's true, but that was the shot of a player horribly out of sorts. When he broke through five minutes before half-time, he had options both sides, but opted to take on a shot from 25 yards instead. The choice spoke of a desperation to score, to relieve the pressure.
Still, even with the doubts over Falcao, Colombia had enough to take the lead 10 minutes before half-time. Jeison Murillo hooked the ball into the net after Brazil had failed to clear Juan Cuadrado's free-kick. The goal came at the beginning of a Colombian surge that went on until half-time. With Brazil rattled, and Carlos Sanchez monstrous at the back of midfield, Colombia cut through again and again, although the closest it came to a second was the shot Cuadrado skewed just wide from a Gutierrez backheel.
This was not the Cuadrado of the final three months of the Premier League season at Chelsea, but a quicker, more confident version. Early in the second half, he rampaged from deep in his own half and sent a shot fizzing just wide. Carlos Sanchez looked a different player to the one who loped around for Aston Villa, too. Here he was a colossus, a mighty one-man shield in front of the back four who also strode forward.
But good as Colombia was, it benefited from some help. This was an ugly Brazil performance. Everything went through Neymar again, though cause and effect are unclear. Is he the only hub because Willian, Roberto Firmino and Fred offer so little, or do they offer so little because of his constant demands? The suspicion was that Colombia recognised the (self-inflicted) pressure Neymar is under and set out to wind him up. Early on, Cuadrado clouted him with firm forearm to the shoulder and then Juan Zuniga, having dispossessed him, sashayed almost mockingly past him.
If that was the plan, it worked. In the final minute of the first half, after Brazil had taken a 120-minute pummelling, Dani Alves advanced on the right and crossed for Neymar, whose initial header was superbly saved by David Ospina. As the ball bounced back, it hit the tumbling Neymar's hand and ricocheted into the arms of Ospina.
The Chilean referee Enrique Osses decided the hand had been deliberate and booked him. Neymar grabbed his shoulder in response. The yellow for handling seemed harsh, but he could easily have been sent off for making contact with the referee. A couple of minutes later, Neymar went in on Cuadrado with an arm raised and again was possibly lucky not to be booked, especially when he then fisted the ball away in an obvious display of dissent. His reprieve would only be temporary.
Although Brazil did have more of the ball in the second half, it was woefully short of ideas, simply sending cross after cross into the box. When Brazil did at last create another clears opening as Ospina, having lost the ball to Elias, pushed the ball away from him into the path of Roberto Firmino after 58 minutes, the forward sidefooted over.
For Brazil, it was that sort of night: not just bad, but, at times, farcically so. The shadow of 2014 will not readily be escaped.
---