Serie A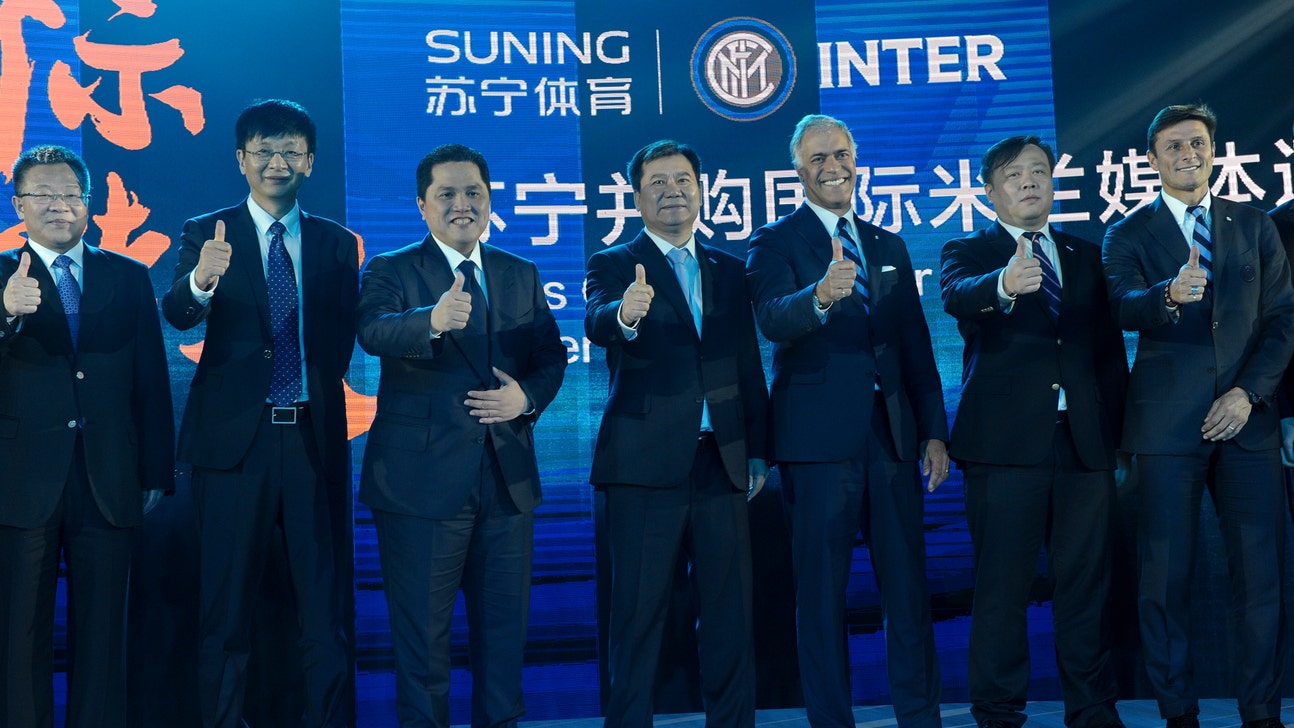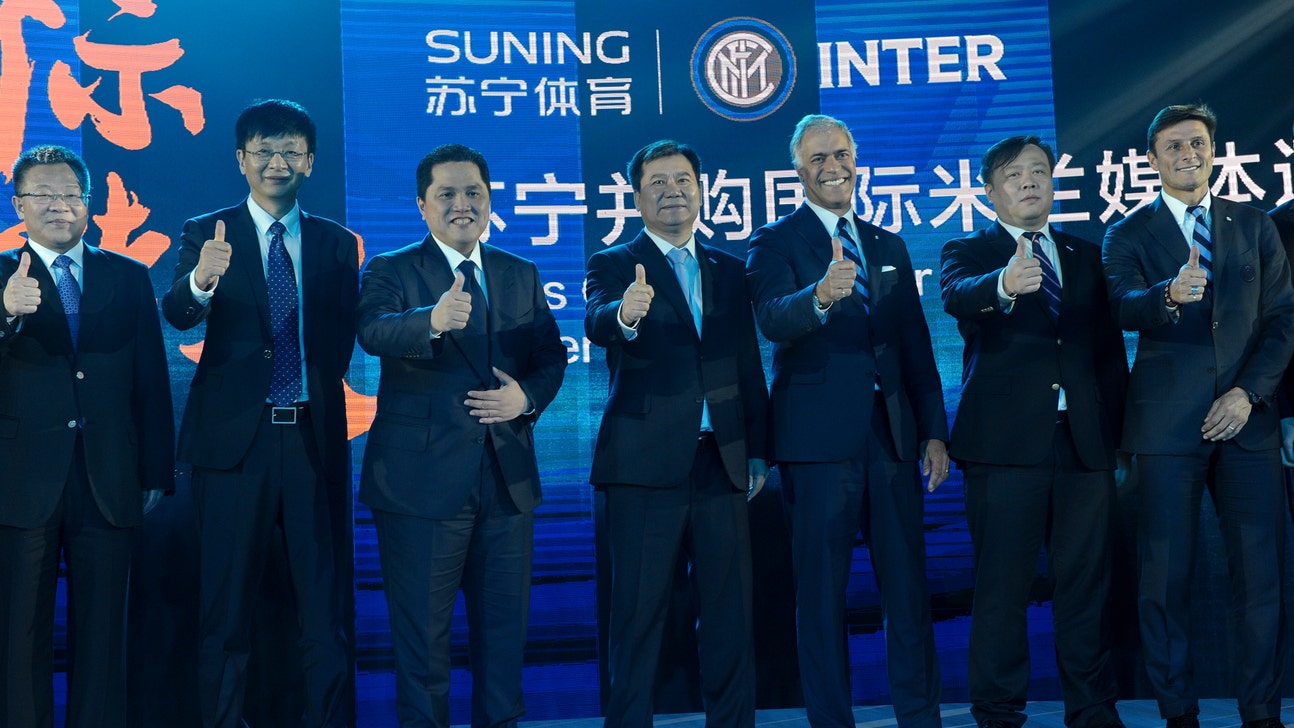 Serie A
China's Suning Holdings Group complete majority takeover of Inter Milan
Updated
Mar. 4, 2020 1:49 p.m. ET

For the second time in three years, Italian giants Inter Milan have been taken over by an outside agency, this time being sold to Chinese electronics retailer Suning Commerce Group.
Part-owned by e-commerce firm Alibaba, the Suning Group have acquired a 68.55% stake in the club for a reported fee of around €270 million ($307 million), buying out previous majority owner and president Erick Thohir. Former president Massimo Moratti will also sell off his 29.5% stake and leave the club, severing a 21-year direct association with Inter Milan.
Despite a five-year run of Serie A success following the events of Calciopoli, Inter Milan has struggled both domestically and abroad, unable to secure Champions League qualification since the 2011/12 season. Thohir's takeover was meant to usher in a new era of prosperity for the Milanese club, but a combination of Financial Fair Play restrictions and his unwillingness to spend big across the board has seen frustrations grow in the capital of late.
Moratti spoke of his disappointment in Thohir's ownership, calling his tenure a "wasted opportunity." Indeed, during his brief three-year ownership, Thohir injected just €75 million into the club, while La Gazzetta dello Sport reports Moratti spent €1.1bn over his 18-year tenure as president. With Moratti's relinquishment of his 29.5% stake however, Thohir's International Sports Capital now becomes the sole minority shareholder, meaning the club is completely in foreign hands for the first time in history.
While fellow Italian clubs Juventus and Roma have invested significantly in both players and infrastructure, Inter has remained relatively complacent, with the €31 million purchase of French midfielder Geoffrey Kondogbia the most notable of expenditures. With massive debt still owed both to Thohir [€108m] and Goldman Sachs [€230m], Suning's takeover should conceivably go a long way towards easing the financial strain on the club. Speaking to Reuters, Inter Milan Chief Executive Michael Bolingbroke confirmed that Suning would take on a large portion of the loss-making club's debt, but gave no specifics.
Under UEFA's Financial Fair Play rules, Inter are allowed to report a maximum break-even deficit of €30 million for the financial year ending in 2016, and no break-even deficit for the financial year ending in 2017. While a club undergoing an ownership change is typically entitled to ask for a four-year transition period, they are unable to request this period twice within three years, making Inter's FFP compliance status unsure until the Suning group is able to meet with UEFA.
According to chairman Zhang Jindong, Suning Group, which also owns Chinese club Jiangsu Suning, Inter Milan's acquisition "is part of Suning's strategy in the development of the sports industry... This will... help Suning to grow internationally." Jindong went on to confirm that the club would invest significantly, giving Inter supporters hope for the future: "Suning will inject a steady stream of capital investment in Inter Milan, which will help attract more talented players."
Sitting president Erick Thohir also spoke about his hope for Inter's future, saying: "The popularity of the game, particularly in Asia and China, is going through a period of massive growth. This agreement with Suning Holdings Group will allow us to get much closer to our huge fanbase in China and the Asia Pacific region."
MORE FROM FOX SOCCER:
---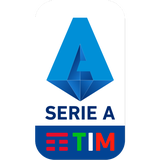 Get more from Serie A
Follow your favorites to get information about games, news and more
---