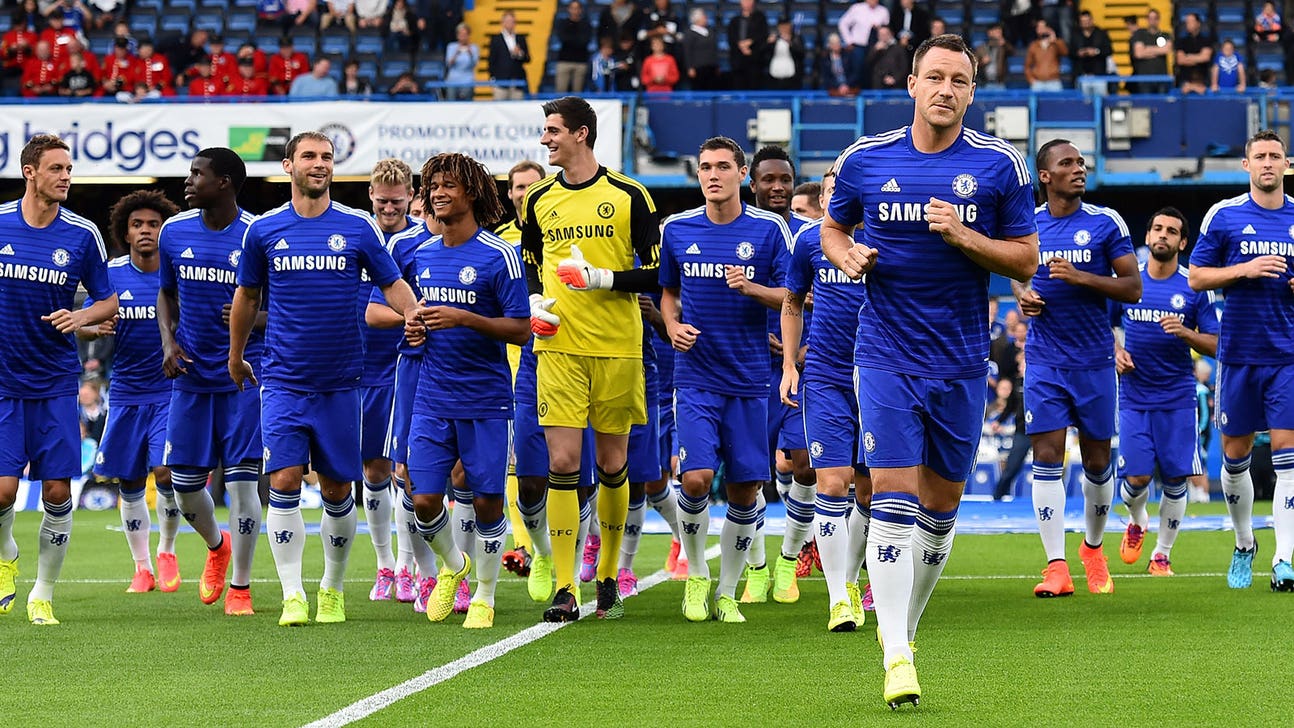 Chelsea's busy summer means Mourinho must deliver on promise
Published
Aug. 13, 2014 11:06 a.m. ET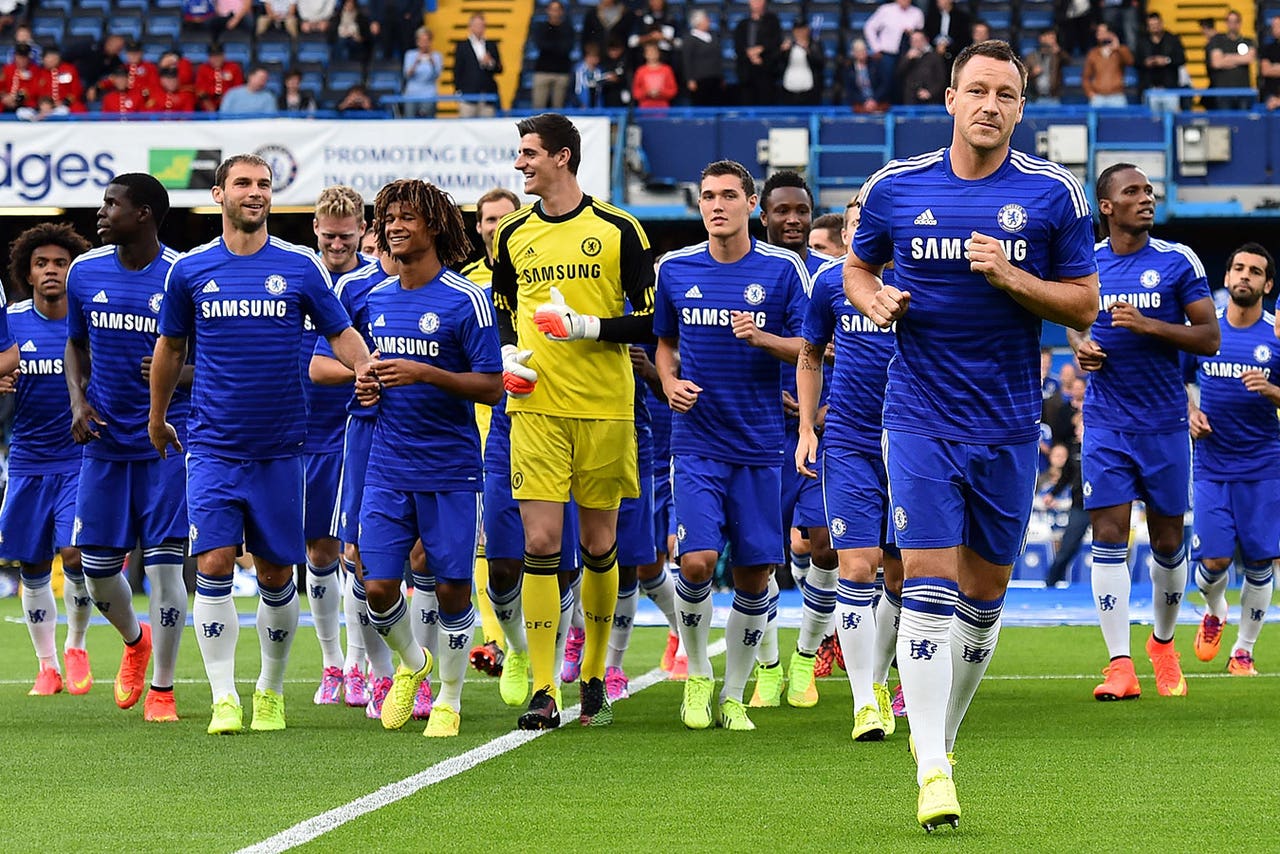 LONDON --
All through last season, the mantra from Jose Mourinho was the same: Chelsea wasn't experienced enough and didn't have the squad to win the title. At times the way he put his message was farcical -- describing his side, packed as it was with UEFA Champions League winners and internationals, as "little horses" gamely trying to keep up with thoroughbreds elsewhere, was laughable -- but perhaps the wider point was true enough. It was a squad under construction and that meant, in his eyes at least, it couldn't be expected seriously to challenge. After a summer in which the club has brought in Diego Costa, Filipe Luis and Cesc Fabregas, though, there are no more excuses.
Only once before has a Chelsea manager completed a full season under Roman Abramovich, failed to win the league and avoided the sack, and that was Mourinho himself in 2006-07. Even he was gone within two months of the start of the following season. Past success has given Mourinho the luxury of time -- which is reasonable enough even if he is going through an unexpected mid-career trophy drought. There are good reasons why he won nothing in his final season at Real Madrid or his first season back at Chelsea, but he has now gone two years without lifting silverware, having won at least one trophy in every season between 2003 and 2012.
That perhaps brings a certain pressure, even if Mourinho insists that he has entered a new phase of his career in which, after careering brashly around Europe bringing short-term success to clubs, he wants to lay down roots and build an empire. There is perhaps also an urge at Chelsea to create something long term. After all, one of the reasons Abramovich returned to Mourinho after Rafa Benitez's interregnum was that he'd already worked his way through almost every other candidate. The fact the club has reaped $235 million in player sales over the past year suggests a desire on the part of Abramovich not only to comply with Financial Fair Play regulations, but also to stop Chelsea being a bottomless pit for his money. The club, then, is perhaps in the early stages of another new era, although it feels much like previous new starts.
When Mourinho first arrived, it felt Chelsea was trying to be the new Porto, bringing in not only its manager but also Ricardo Carvalho and Paulo Ferreira (which was at least an improvement on being the new West Ham, something the signings of Frank Lampard, Joe Cole and Glen Johnson over the previous couple of seasons had suggested). Then there was the strange period of trying to ape Barcelona, less with specific signings than with the investment in the academy and the attempts to land Josep Guardiola as coach and Txiki Begiristain as sporting director. And now, with the signings of Diego Costa, Filipe Luis and the return of Thibaut Courtois from loan, have come three players from Atletico Madrid, the side who beat Chelsea in the semifinal of the Champions League last season.
Of those, the most significant is probably Diego Costa. Chelsea last season had a better record than anybody against teams in the top six, but was let down by its inability to finish off those lower down the table. The only points it dropped at home were against West Bromwich Albion, West Ham United, Norwich City and Sunderland, while there were unexpected away defeats at Aston Villa and West Ham that followed a similar pattern: Chelsea control without any cutting edge. Against better teams, Chelsea sat deep and counter-attacked superbly, but against teams that didn't attack it, it struggled.
Diego Costa, a penalty-box scuffler, is the sort of player who can transform possession into goals. If there is a concern about him it is that last season was by a long way his most productive -- 27 league goals being 17 better than his previous best tally -- which, allied to a poor World Cup, when he was struggling with injury and playing for an out-of-sorts Spain, has led to questions about whether he may be a one-season wonder. There is always a risk, of course, that he found a once-in-a career vein of confidence in a side that was tactically perfect for him, but at 25 it makes sense that he should just be reaching maturity. And besides, even if the goals don't quite flow in the same way -- certainly he will find Premier League defenses rather less acquiescent to his aerial power than those in Spain -- Diego Costa offers far more; he holds the ball up well, happy to pull wide and leads the press.
More than that, he's exactly the sort of focal point Chelsea have lacked since Didier Drogba was in his prime -- and it may be that it's partly to hone his interpretation of that role that Drogba, at 36, has been brought back to the club. ''Didier's still the same. He's been a nightmare to play against in training,'' Chelsea captain John Terry said. ''He's still physically strong, sharp and hungry as well.''
The other signings are essentially upgrades on what was already there. Cesar Azpilicueta did a fine job at left back last season -- fine enough to keep Ashley Cole out of the side and effectively end his international career -- but was only filling in. Filipe Luis is a diligent and powerful player and his arrival means that, if necessary, Azplicueta can play at right back with Branislav Ivanovic moving to the center -- Ivanovic offers competition in one position and cover indirectly in two. Cesc Fabregas, meanwhile, offers energy, creativity and goals from deep and is a younger replacement for Frank Lampard, while Courtois will put pressure on Petr Cech to be first-choice goalkeeper.
Chelsea finished just four points off the top last season. It is far stronger this season, both in terms of personnel and in having assimilated Mourinho's methods. There is reason for optimism and expectation, and that increases the pressure.
''We got exactly what we need and what we want,'' Mourinho said preparing for his second season of a four-year contract. ''The squad is one which I like very much and I look forward to starting the season.''
Chelsea should, at the very least, be tussling for the title in the final couple of weeks. If it is not, it will be a severe test of Stamford Bridge's new era of patience and planning for the long term.
---