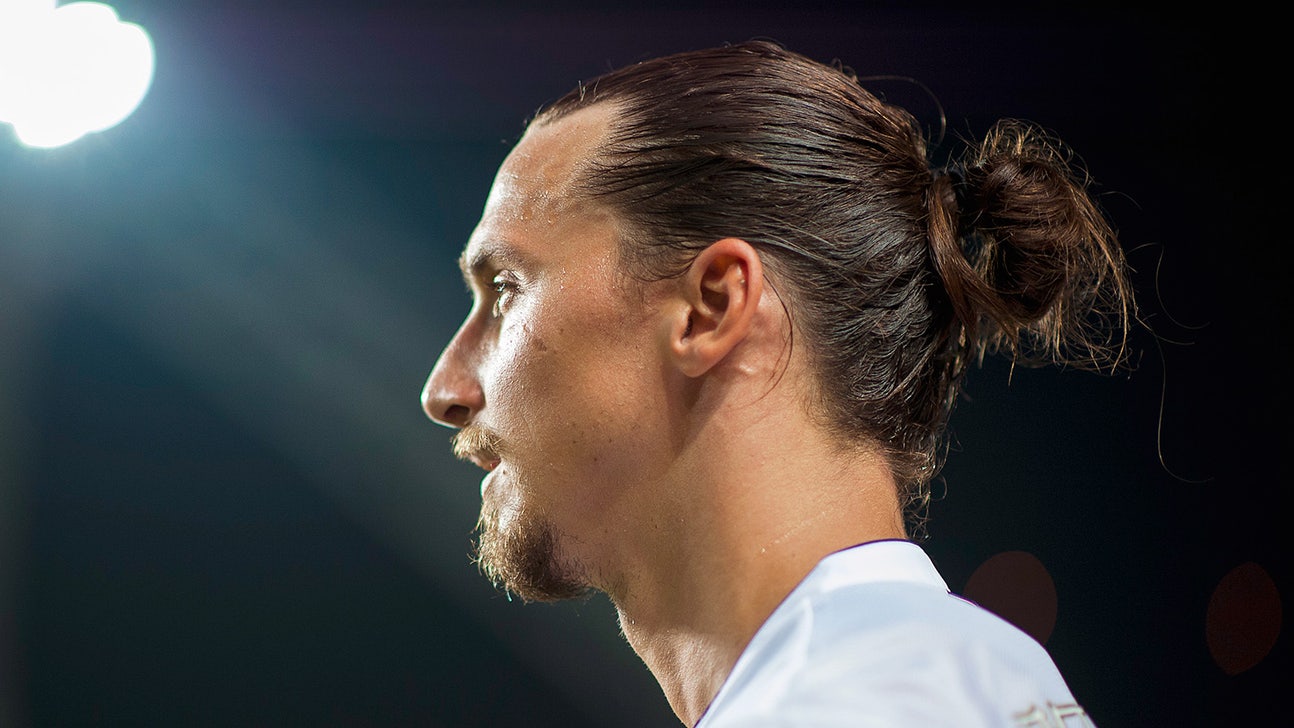 Can anyone in Ligue 1 stop Zlatan Ibrahimovic and Paris Saint-Germain?
Published
Aug. 7, 2014 7:32 p.m. ET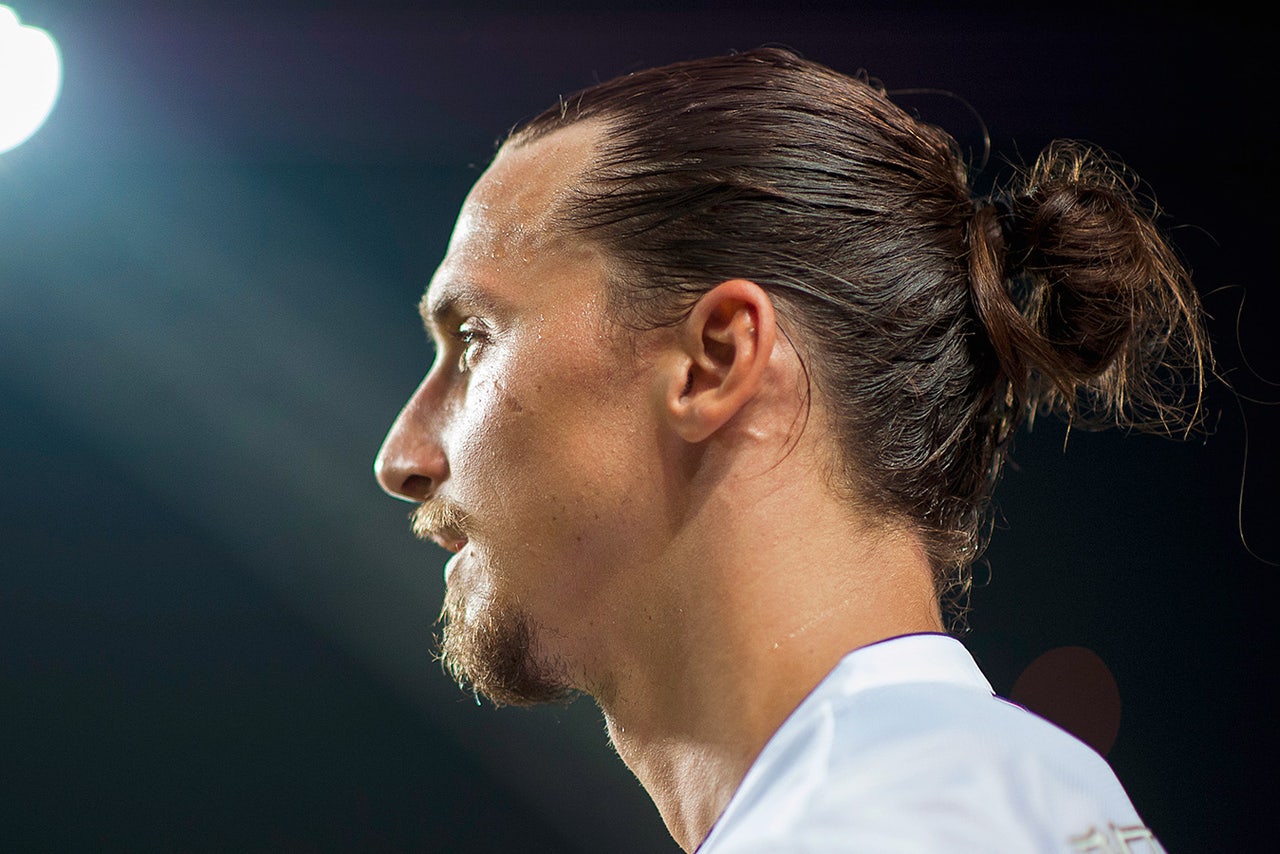 He came, he saw, he conquered.
Zlatan Ibrahimovic has excelled in his billing as a footballing superstar in France by guiding Paris Saint-Germain to successive league titles in swashbuckling style. He has been Ligue 1's Player of the Year and top goalscorer in both of his campaigns to date and shown no sign of his powers diminishing.
As former European Footballer of the Year Jean-Pierre Papin said not long after Ibrahimovic joined PSG: "He is on another planet to everyone else in France."
His record of 76 goals in 92 games for the French giant is phenomenal and his persistent habit of spending the summer as a domestic champion is far from something new -- in the past 13 seasons, he has been a league winner an astonishing 11 times.
Yes, officially his Juventus wins were retrospectively stripped due to the Calciopoli scandal, but statistically he has helped fire his teams to the top of the table with a success rate almost unmatched in the modern era.
The only notable players to top Ibrahimovic for leagues won are recently retired midfielder Ryan Giggs (13 Premier League titles with Manchester United) and Real Madrid legend Francisco Gento (12 Liga trophies).
"I absolutely love Ibra," former Ligue 1 and Croatia star Aljosa Asanovic gushed to Goal.com. "He has something in him, a Balkan influence to his character, that is perhaps what makes him better than other great players."
If Ibrahimovic stays at Parc des Princes until the end of his contract in June 2016, who would bet against him adding more silverware to his staggering resume? Ahead of Ligue 1's 2014-15 seasonal opener on Friday at Reims -- not many people at all.
Not so long ago, Ligue 1 was full of surprises with six winners in six seasons between 2007-08 and 2012-13. But PSG's back-to-back triumphs could spell a period of success similar to that of Olympique Lyonnais in the early 2000s, when that club topped the table for seven successive campaigns.
The contenders for Ibrahimovic and PSG's throne struggle to make a case for getting remotely near les Parisiens, never mind actually toppling them.
Olympique de Marseille has brought in veteran coach Marcelo Bielsa, with the club president Vincent Labrune promising a "cultural revolution", although the sale of star player Mathieu Valbuena will not have helped the team's cause.
Saint-Etienne and Lyon secured Europa League football for 2014-15 with fourth and fifth finishes in Ligue 1, but at no point did they look capable of mounting a title surge and it would be a shock to see them do so this season.
Lille finished third in 2013-14 and will be hoping it can push for a second title in five years, underdogs though the club may be. Youngsters Divock Origi and Marcos Lopes (owned by Liverpool and Manchester City respectively) will be looked upon as unlikely messiahs.
Sadly for the neutrals, Monaco's tag as a juggernaut-in-waiting looks like it was short lived. The club may have splashed the cash last summer en route to a second-place finish, but that cashflow has suffered a drought.
Being stripped of World Cup star James Rodriguez for €80 million by Real Madrid was a bitter blow and it is not impossible that star striker Radamel Falcao could follow suit. The Colombian is the only forward outside of Parc des Princes who can hold a candle to Ibrahimovic in terms of class, quality and consistency -- lose him and Monaco may as well wave the white flag already.
PSG, meanwhile, has kept hold of its best players and refused to show restraint in the transfer market following FIFA's Financial Fair Play fine by splashing €50 million on Chelsea centerback David Luiz. Coach Laurent Blanc will be hoping that Edinson Cavani can step out of Ibrahimovic's shadow to stamp his own authority, as daunting a task as that might seem.
Ibrahimovic's opponents might have hoped that the forward's omnipotence would wane over the summer, that he would somehow lose his verve and his vision. However, his match-winning performance as PSG defeated Guingamp 2-0 in the Trophee des Champions last weekend, with the Swede scoring both goals, was an early reminder of his ever-present impact.
It's looking like an impossible task for anyone in Ligue 1 to get within spitting distance of les Parisiens. Former French emperor Napoleon Bonaparte might have famously said that "impossible is a word to be found only in the dictionary of fools" but that sounds like exactly the sort of thing Zlatan would spout.
He might not command a navy or wear an actual crown -- don't give him any ideas -- but Ibrahimovic will remain France's footballing emperor for some time to come.
FOX Soccer and Goal.com have teamed up to bring you the best in world soccer coverage. Visit Goal.com, and follow them on Twitter and Facebook.
More from Goal.com:
Live transfer blog: Latest news from summer window
The summer's most expensive transfers
Transfer talk: 24/7 source for the latest rumors
---