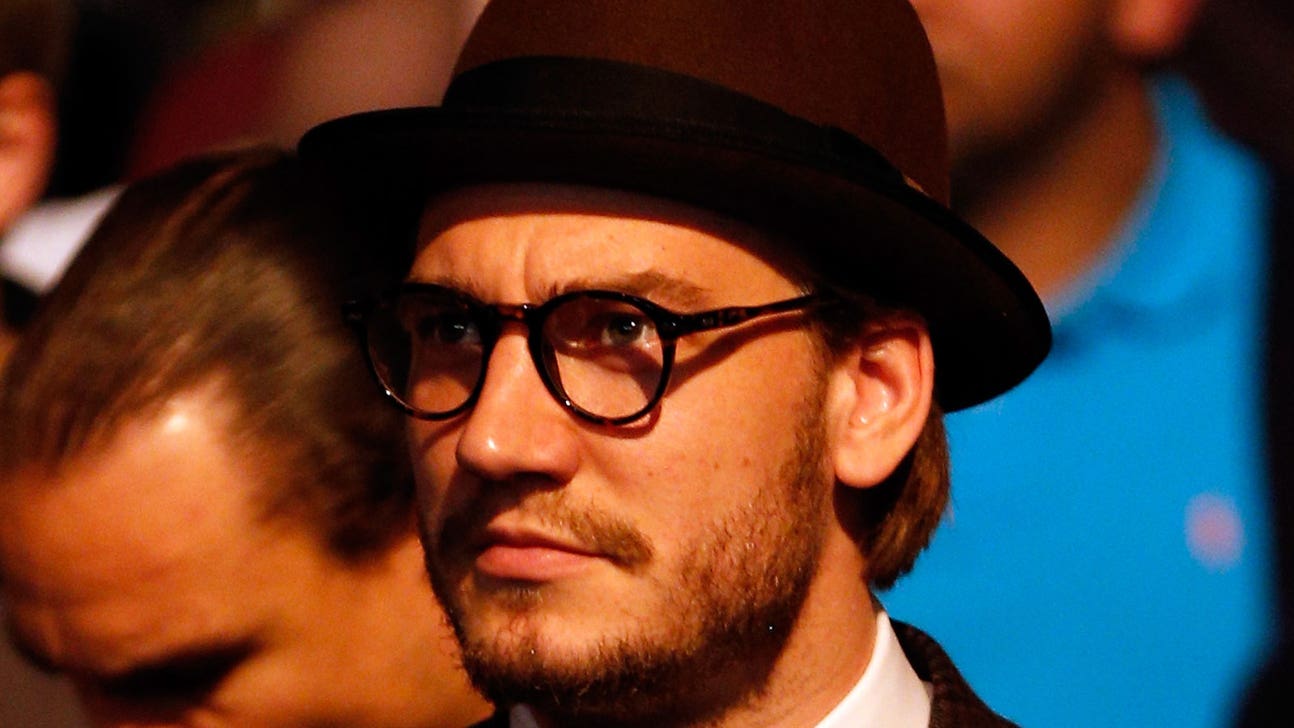 Button up! Bendtner in trouble after alleged drunken incident
Published
Mar. 13, 2014 7:28 a.m. ET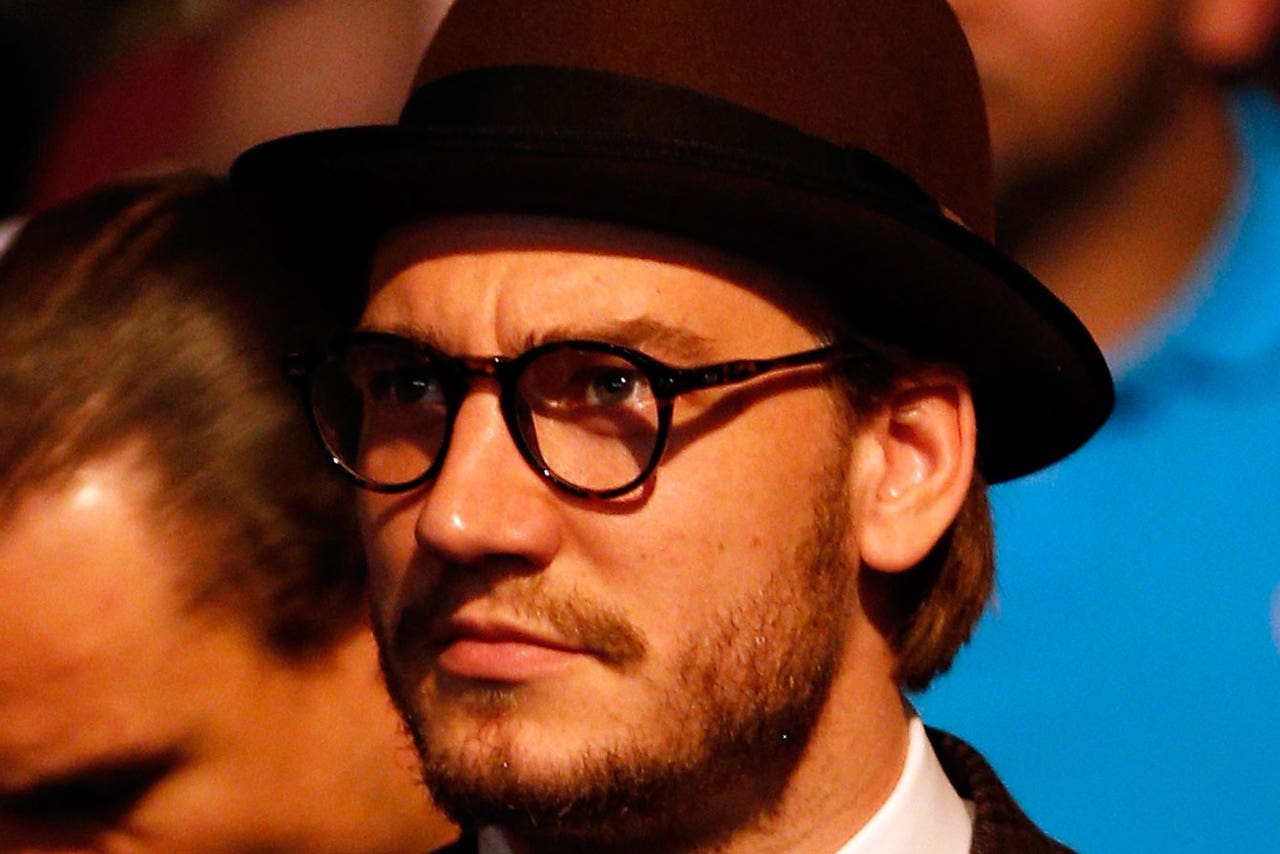 Nicklas Bentdner faces a dressing-down from Arsenal manager Arsene Wenger and a club fine for an alleged drunken incident in Copenhagen earlier this week.
The 26-year-old striker is reported to have threatened a taxi driver during an incident in the Danish capital on the evening Arsenal exited the Champions League to Bayern Munich in Germany.
Bendtner was apparently accompanied by three friends who, the cab driver told Danish newspaper BT, via The Guardian, "were pretty drunk."
One of the group apparently had a bike. "I got out of the car to put the bike stand on the back of the cab, and Bendtner and two of the others climbed into the back seat. When I sat back down I saw that the taxi radio had been kicked loose and was dangling down. They'd also taken some of my personal belongings that had been lying between the seats and, when I asked to have them back, Bendtner completely freaked out," the cab driver said.
"(Bendtner) said that, if he was not so famous, he would have smacked me, and he called me a 'little fat pig'. I asked him to leave the car – I had to ask them three times, and said I'd have to call the police if they didn't.
"He stood at the back of the car and rubbed up against the side window after unbuttoning his pants while he whipped the cab with his belt and shouted he wanted to '(expletive) me'," the cab driver claimed.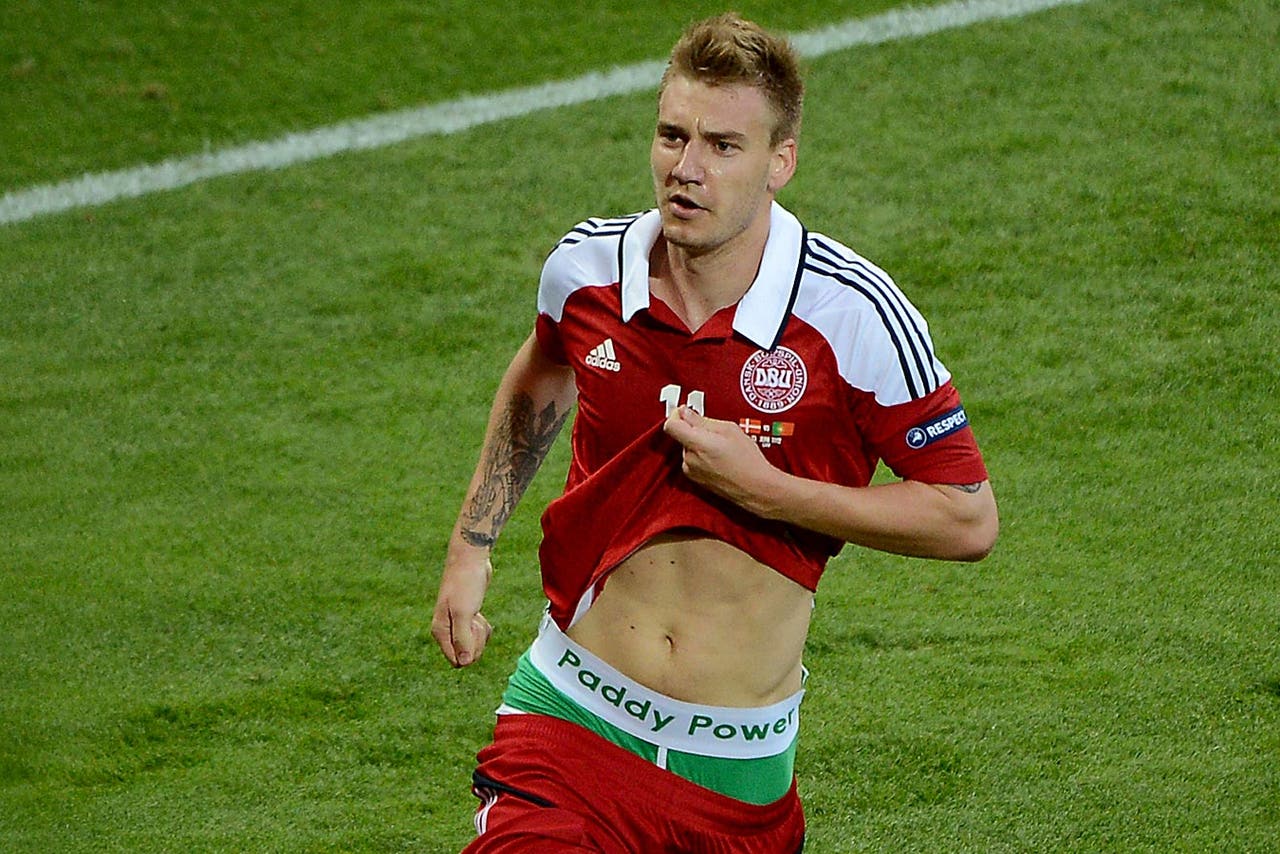 Bendtner dropped his shorts during the Euro 2012 tournament.
Wenger is understood to be aware of the incident, in which it is claimed Bendtner unbuttoned his trousers and rubbed against the taxi, and will speak to the striker.
Bendtner has not played for the Gunners since February 2, but did start for Denmark in the Wembley friendly against England last week.
He spent spells on loan at Sunderland and Juventus in recent seasons and is poised to leave Arsenal when his contract expires at the end of the campaign.
Information from Sky Sports was used in this report
---