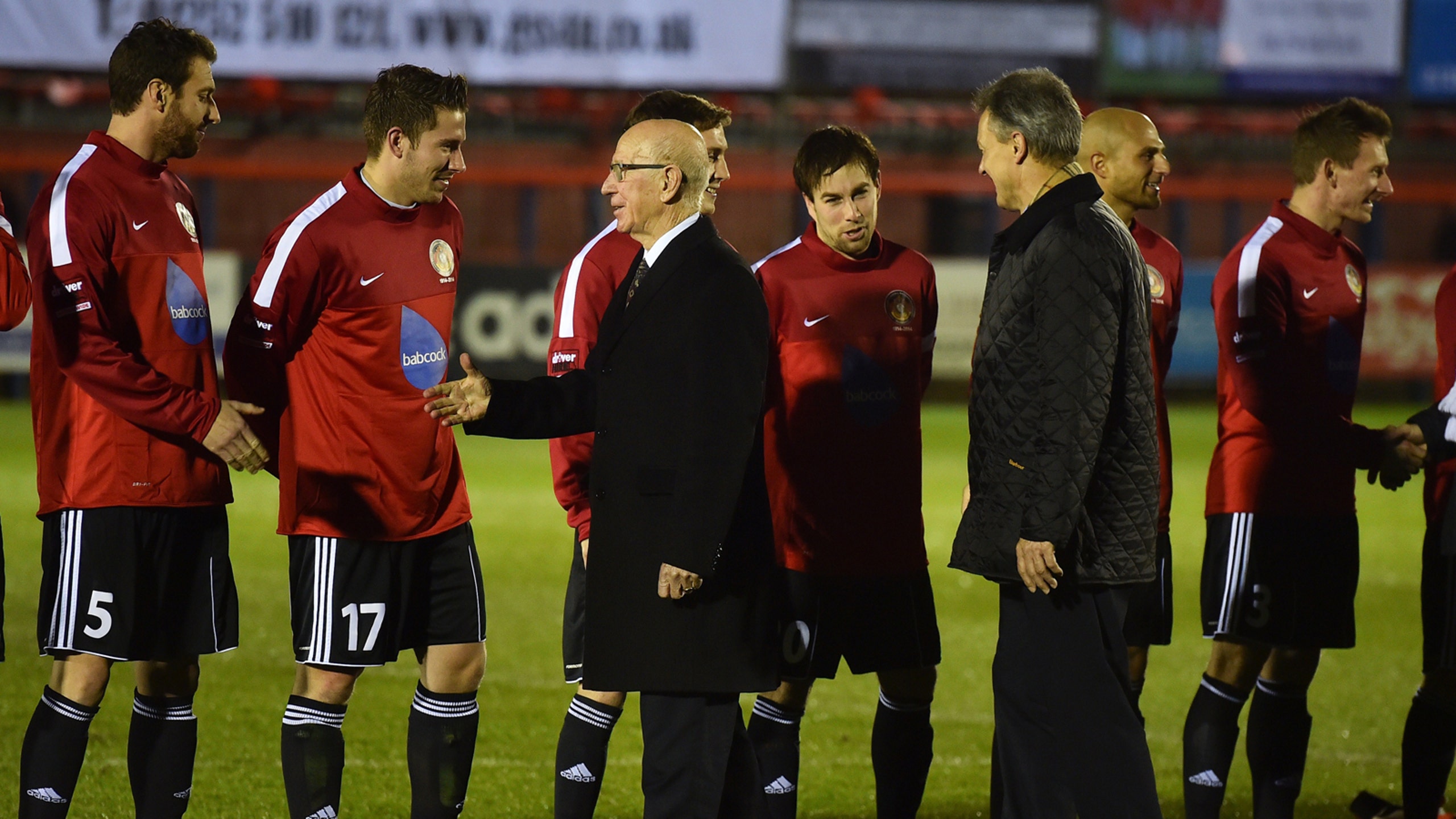 Britain beats Germany in marking 1914 Christmas Truce game
BY foxsports • December 18, 2014
Britain triumphed over Germany 100 years after the start of the First World War - in a commemorative football match at Aldershot to mark the "Christmas Truce" of 1914.
The Army side edged out German counterparts the Bundeswehr by one goal to nil in front of a crowd of 2,547 at Aldershot's ESS stadium.
The Christmas Truce was said to have taken place on Christmas Day a century ago, with British and German soldiers meeting in no-man's land to shake hands, exchange gifts and play a game of football.
The event was attended by England World Cup winner Sir Bobby Charlton, FA chairman Greg Dyke and Head of the Army General Sir Nicholas Carter.
Lance Corporal Calum Wilkinson, who scored the third-minute winner, admitted it was a special feeling to see spectators attend in their thousands.
"To score in front of this many people and on this occasion is a big feeling for me," said 25-year-old Wilkinson of the Seven Regiment Royal Logistics Corps.
"To be honest I didn't expect this amount of people. The fact there are two and a half thousand people here is absolutely massive. I don't think any of us have ever played in front of that kind of crowd so it was really good.
"It's a massive occasion, people have been building it up and we've kind of been focusing on the football side of it. When we came here, the 15 minutes before the match, the minute's silence, and Silent Night going off, it was really, really a nice moment. I got shivers down my neck."
All proceeds from the match will be donated to the Royal British Legion and the German Military's equivalent charity.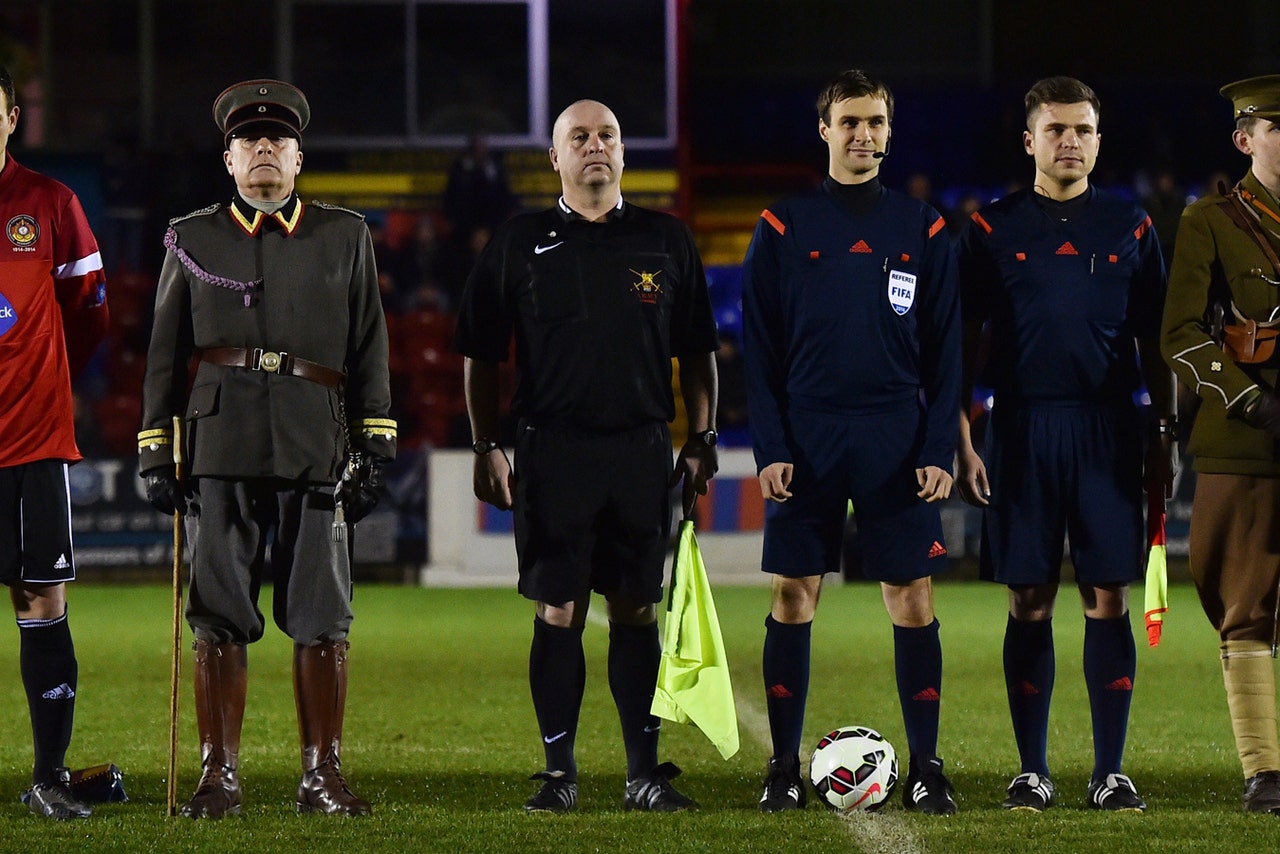 Bundeswehr captain Alexander Hess (L) and British Army football captain Keith Emmerson (R) stand on the pitch alongside people in military WWI uniforms at the start of the 'Game of Truce'.
---