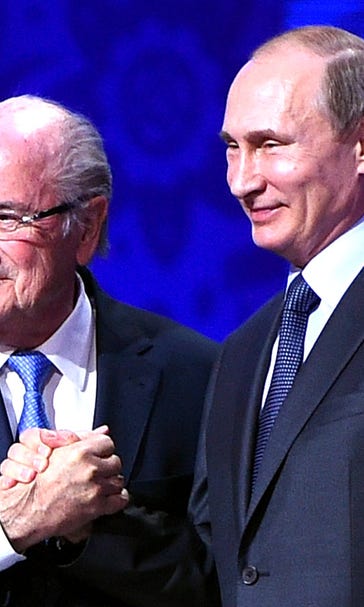 Blatter: USA was to get 2022 World Cup, Russia 2018 in pre-vote deal
October 28, 2015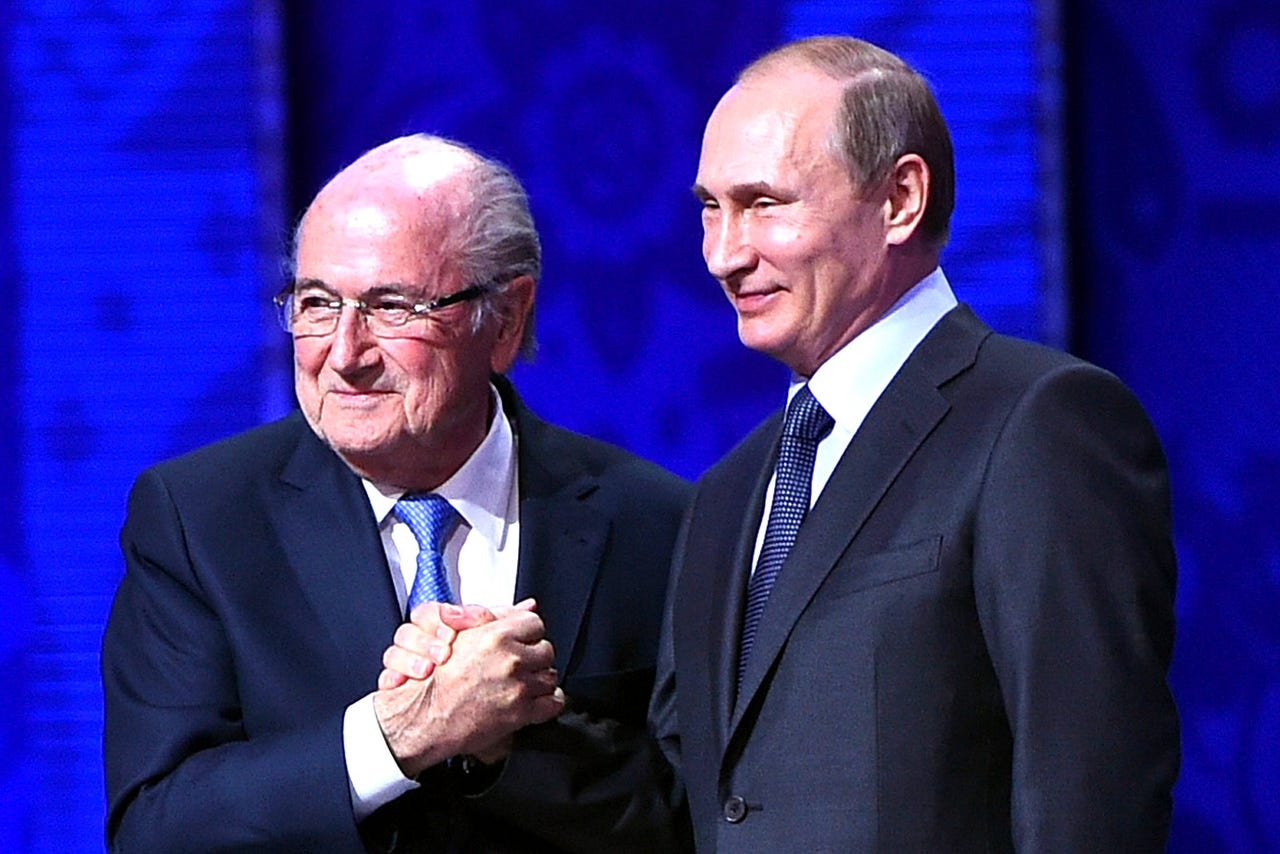 Sepp Blatter has revealed there was an agreement in place for the 2018 World Cup to go to Russia even before the vote took place.
The suspended FIFA president has told Russian news agency TASS that the tournament was always lined up to go to Russia with the 2022 World Cup to be held in the USA - until Michel Platini decided to throw his weight behind Qatar.
Blatter's comments will spark further controversy over World Cup bidding - England, Spain/Portugal and Belgium/Holland spent tens of millions of pounds on bidding against Russia.
Blatter did not expand on who exactly had "agreed" for Russia to be hosts, but claimed the crisis in FIFA had been prompted by England and the USA being "bad losers" as a result of their World Cup bid failures.
Blatter told TASS: "In 2010 we had a discussion of the World Cup and then we went to a double decision. For the World Cups it was agreed that we go to Russia because it's never been in Russia, eastern Europe, and for 2022 we go back to America. And so we will have the World Cup in the two biggest political powers.
"And everything was good until the moment when (French president Nicolas) Sarkozy came in a meeting with the crown prince of Qatar, who is now the ruler of Qatar. And at a lunch afterwards with Mr Platini he said it would be good to go to Qatar. And this has changed all pattern.
"There was an election by secret ballot. Four votes from Europe went away from the USA and so the result was 14 to eight. If you put the four votes, it would have been 12 to 10. If the USA was given the World Cup, we would only speak about the wonderful World Cup 2018 in Russia and we would not speak about any problems at FIFA."
Blatter, who is facing criminal proceedings in relation to a £1.3million (about $2m) payment made to Platini in 2011 and over TV rights deals sold to Jack Warner, said there was no possibility that Russia would lose the World Cup.
He added: "No, you will never lose the World Cup. It has been anchored in FIFA. There will be no change in the World Cup."
Asked about English criticism, Blatter replied: "Bad losers. In Great Britain they have made this beautiful game, they have introduced fair play. But there was only one vote going for England. They were eliminated in the first round. Nobody wanted to have England."
Blatter said the FIFA ethics committee decision to provisionally suspend himself and Platini and secretary general Jerome Valcke was "total nonsense".
He added: "This is not justice. I put these people into the office, where they are now in the ethics committee and they don't even have the courage to listen to the secretary general, Platini or me. I called them for the principles of the human rights: before to be suspended or excluded from somewhere you have the right to answer and they have denied this. They made a summary investigation and three days later I was suspended."
Jose Maria Marin, the former head of the Brazil FA, has agreed to be extradited to the USA, the Swiss justice ministry has announced.
The 83-year-old Marin was one of seven FIFA officials arrested on May 27 in a dawn raid at the Baur au Lac hotel in Zurich on FBI corruption charges.
---
---