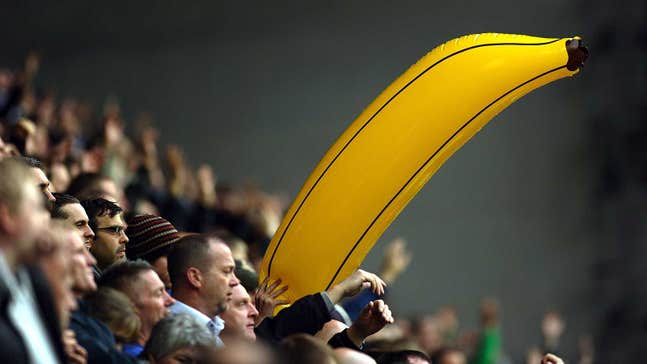 Bananaman trolls Italian TV reporter on Deadline Day
Published
Feb. 1, 2016 4:23 p.m. ET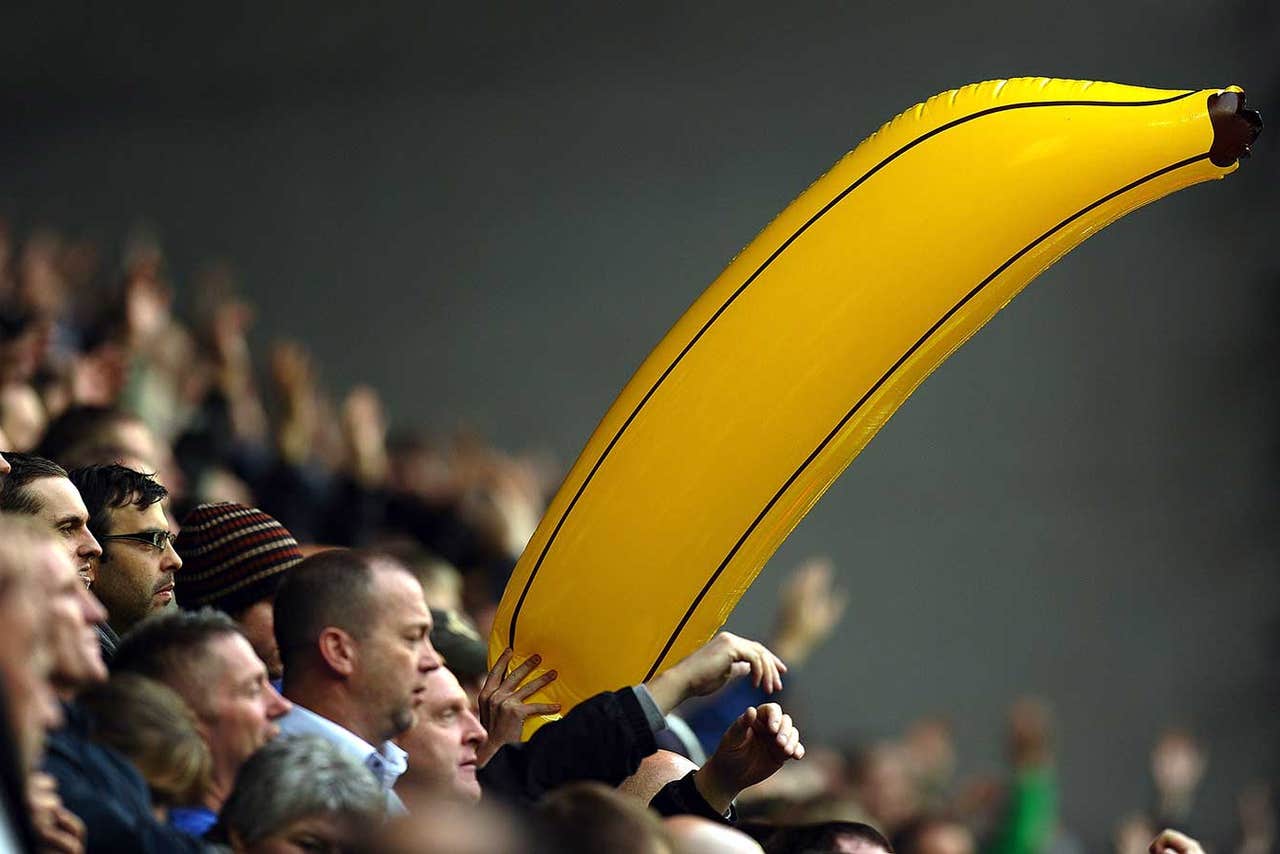 Transfer deadline day may have offered little in terms of big-money signings on Monday, but the entertainment value of the live, around-the-clock TV coverage outside football stadiums across England is still very much alive.
As amusing as it is to see the most ardent supporters flock around a reporter and try to snag some face time, this is exactly why British television outlets no longer send their reporters to club grounds on Feb. 1.
Case in point: A Sportitalia correspondent became the latest high-profile target of deadline-day pranks when a man wielding a large, inflatable banana shamelessly interrupted his live take outside Stamford Bridge.   
The reporter was having none of it.
An inflatable banana!? Is he trying to give the purple adult toy guy a run for his money or what?
Priceless. 
---