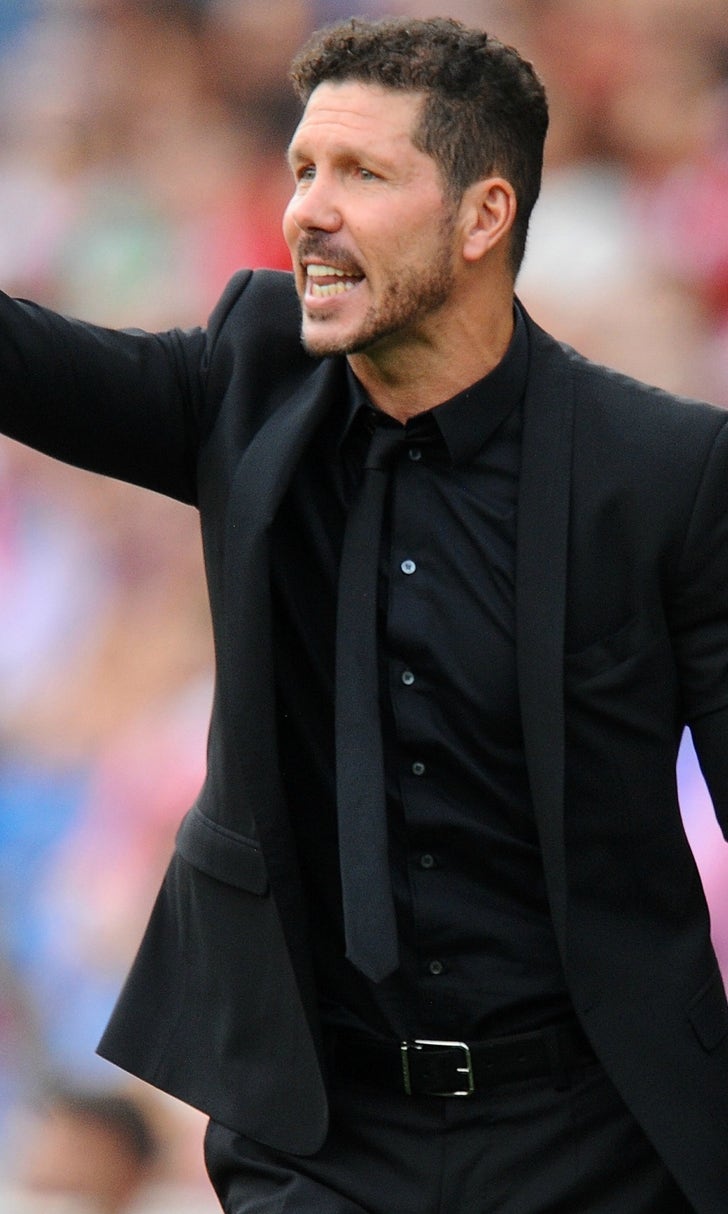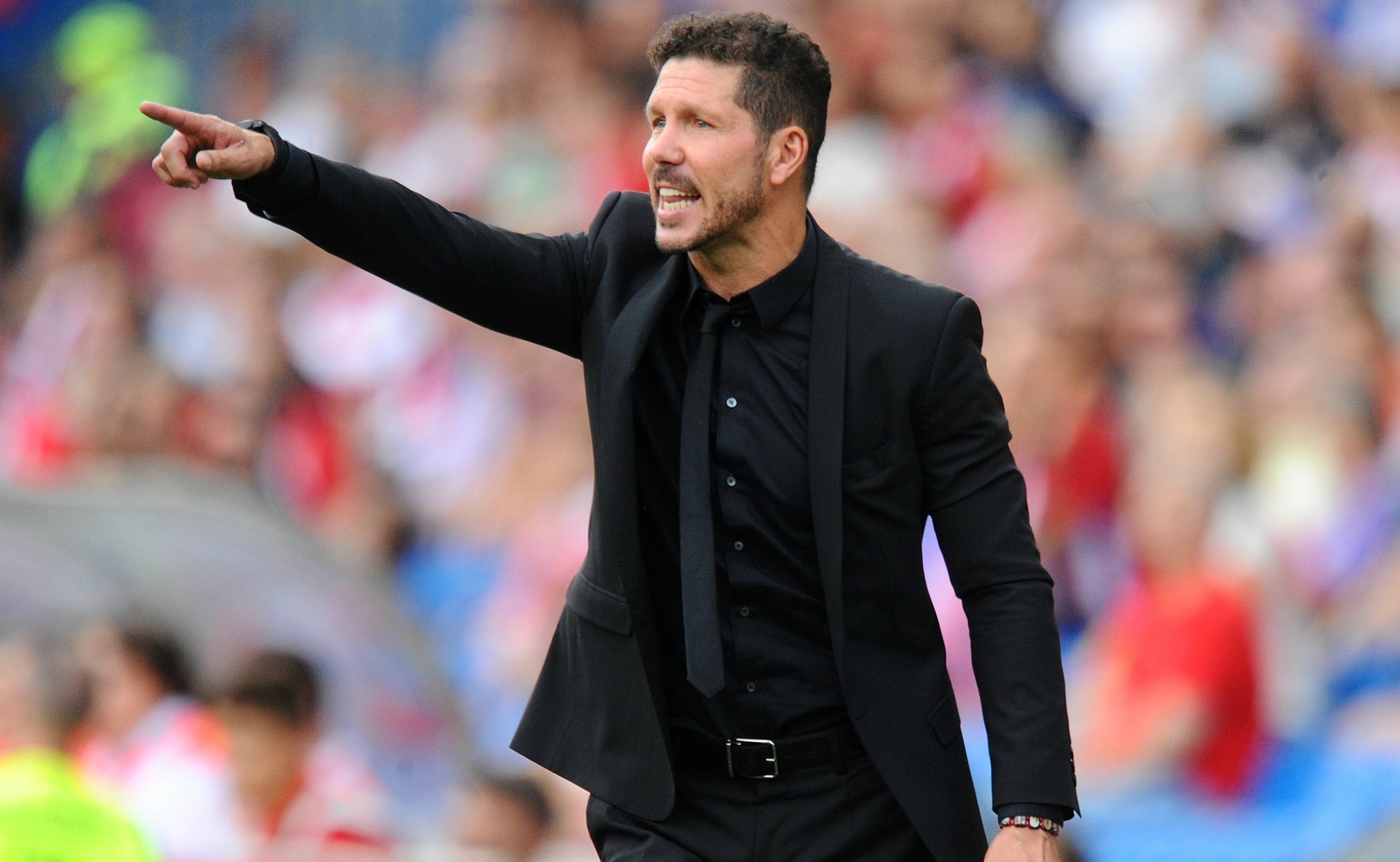 Atletico Madrid have a familiar hero in their win over Bayern Munich: Diego Simeone
BY Aaron West • November 15, 2016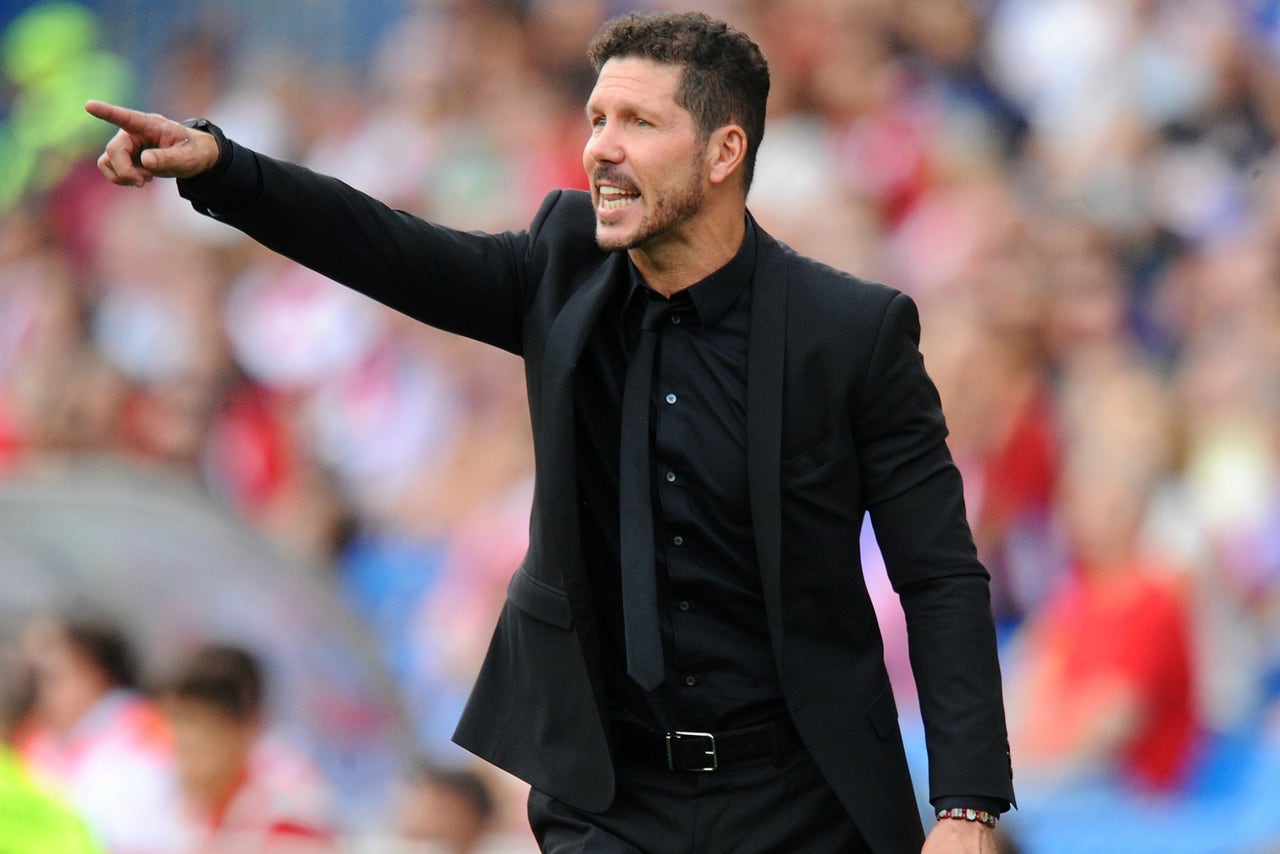 For the second time in the span of just months, Atletico Madrid got the best of Bayern Munich in Champions League, running out 1-0 winners thanks to Yannick Ferreira Carrasco's 35th minute strike. It didn't matter that it was a different Bayern Munich, with Pep Guardiola out and Carlo Ancelotti in; Diego Simeone was once again perfect in shutting down Bayern.
Atletico Madrid's game plan on the day was two-fold: on the attacking side, they were more concerned with making sure they got the better of the chances as opposed to more chances, while defensively they wanted to funnel Bayern to the wings.
They ceded the bulk of possession to Bayern, as is typical for Simeone's side, but when they did have the ball, they pressed forward with numbers, and broke through time and time again. Carrasco's strike in the 35th minute opened the scoring, but Atleti could've gone ahead by two or three goals in the first half if it wasn't for some fantastic goalkeeping and Atleti's profligacy in front of the net.
On the other side of the ball though, it was business as usual. Atletico clearly had no intention of giving up any ground in the middle of the pitch, and they packed that area with their usual compact 4-4-2 formation, keeping numbers behind the ball when they did lose it. They were missing starting center back Jose Maria Gimenez for this one, but in typical Simeone fashion, he drafted in Stefan Savic to replace him and the new man did exactly what was asked of him: he won every header, and was strong both in the tackle and with his reading of the game.
With all the space in the middle of the field choked off, and Atletico completely denying any service into the forwards, Bayern's midfielders were forced to pick up the ball wide, near their touchline. With no space to play combinations in the middle, eventually they simply resorted to passing sideways across the pitch, and hoisting crosses into the area futilely where Diego Godin, Stefan Savic, and Jan Oblak were there to clean up any and all danger. Bayern Munich did create chances, but they were largely in areas that could be dealt with easily by the Atletico defense, or handled by the imperious Oblak.
Pushed wide with no-one to combine with, Thiago Alcantara and Arturo Vidal were all but non-factors against Atletico. Vidal's biggest contribution was a couple clearing headers and to give away a penalty, while Thiago wasn't given even a second's respite without one of Atletico's players seemingly trying to occupy the same shirt he was wearing. Atletico simply suffocated Bayern's midfield out of the game, and they had no effect on the proceedings.
Ancelotti hasn't had much time with this Bayern side yet. They've looked fantastic this year so far, but they really haven't faced anyone. Tonight, they took on one of Europe's very best and came out decidedly on the worse end of it. Coming into this one, Bayern had conceded the fewest goals in Europe, and now they share that spot with none other than Atleti. That's thanks to Diego Simeone and his incredible planning and tactics.
Bayern did have their chances though: Thomas Muller had a good volley saved by Oblak in the first quarter hour, and Franck Ribery probably should've done better with his effort a few minutes before halftime. The first 25 minutes of the second half was much the same, before Bayern ratcheted up the pressure in search of an equalizer. It wouldn't come though, and Atleti's defense held strong yet again.
Atletico weren't perfect against Bayern, but they sure were close. After this performance, there's no reason to think that Simeone and Co. aren't a threat to lift their first ever Champions League trophy, just like they have been for three years now.
MORE FROM FOX SOCCER
---
---