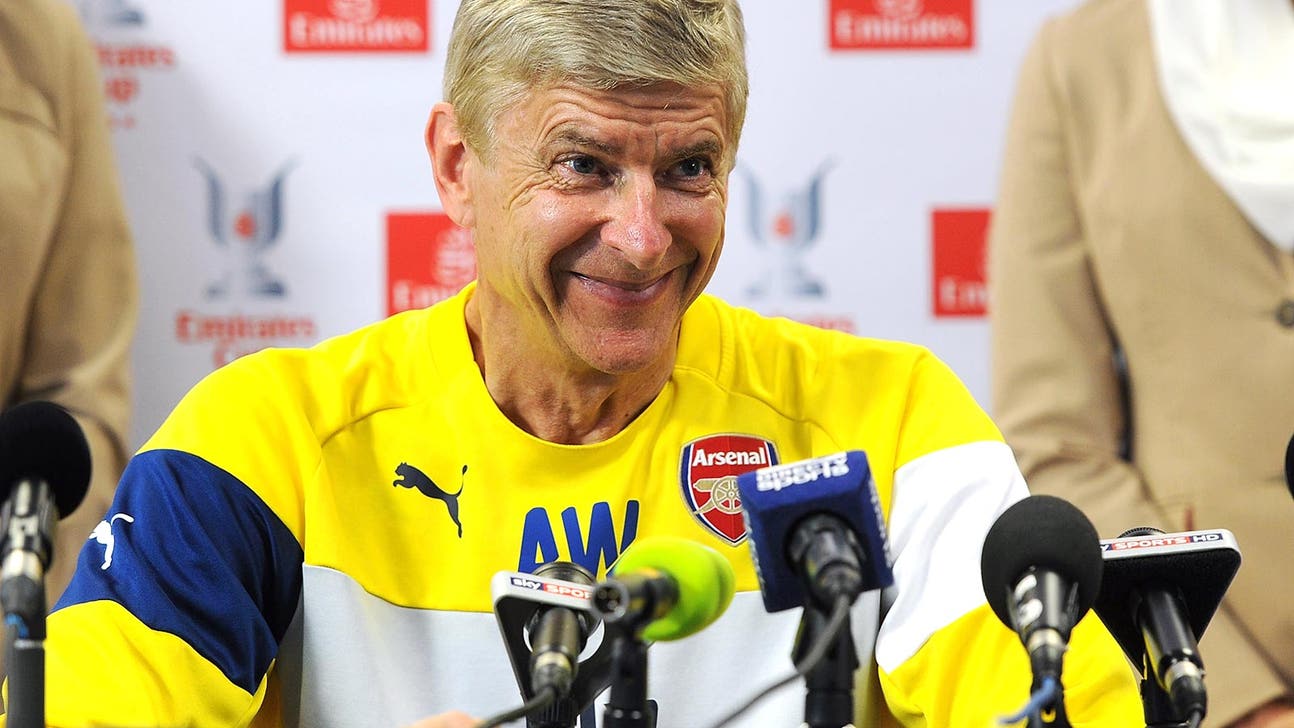 Arsene Wenger proud of Arsenal's trophyless years
Published
Aug. 2, 2014 7:06 a.m. ET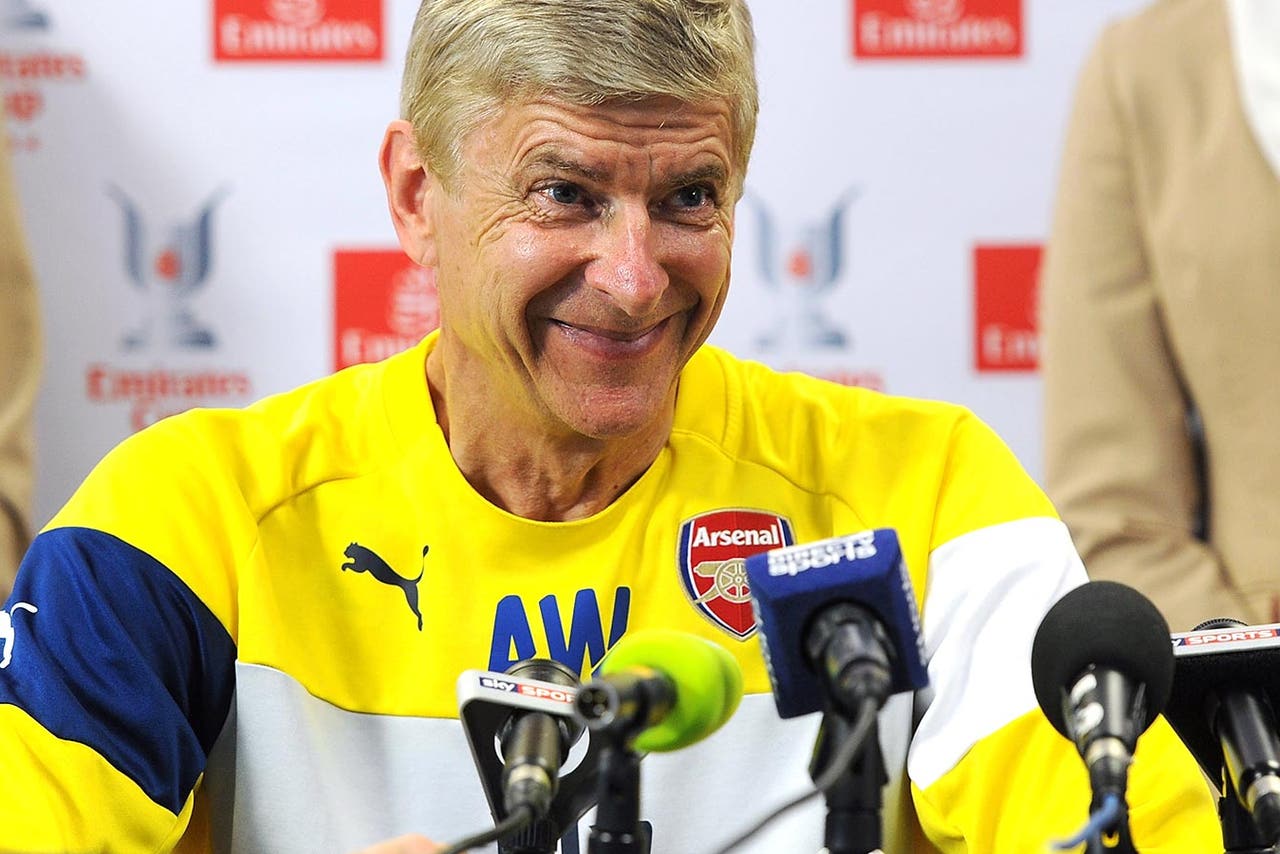 Arsene Wenger believes keeping Arsenal competitive in their barren years has been the most important achievement of his reign.
Winning last season's FA Cup final gave the Gunners their first piece of silverware in nine years, a trophy drought which had seen some question whether the 64-year-old Frenchman was still the right man to take the club forward.
Having delivered three Barclays Premier League titles since taking the reins in 1996, Wenger has also overseen a move to the Emirates Stadium - a decision which left the club unable to compete financially with other title rivals for almost a decade.
In the intervening years after leaving Highbury, Wenger still managed to guide Arsenal to top-four finishes in every season and finally ended his trophy jinx with a 3-2 win over Hull in May.
With the purse strings also loosened as the loans taken out to build their new home were repaid, Wenger has finally been able to flex his muscles in the transfer market, breaking the club's transfer record last year to sign Mesut Ozil and acquiring Chile forward Alexis Sanchez this summer.
But it was those years of battling against free-spending sides like Chelsea and Manchester City, as well as rivals such as Manchester United and Liverpool, which Wenger admits he may remember more fondly in the years to come.
"I accepted the challenge when I signed my contract knowing what would happen," he said.
"Personally, I think it was the most sensitive and important period of my career here - it was exciting to keep the club at the level with less resources.
"Did we do well or not? The only thing I can say is that we were consistent at that level but maybe we lacked some quality to really win it.
"The only thing I can assure you is that I gave absolutely everything to do as well as I could. Is it enough? You'll never know. Could someone have done better? You never know."
With the FA Cup success behind him, Wenger penned another contract extension at the club, with the new three-year deal taking him until 2017.
Negotiations over the deal were lengthy and, although Wenger is adamant he always wanted to sign, he would not be drawn on whether victory in the cup final played a part in his decision.
"I don't want to answer that question," he replied when asked if there would have been doubt over his future without the trophy win.
"Was it always going to happen? Certainly. I always said the same thing, I want to think that I have done well for the club. My motivation was never at stake, I always wanted to stay.
"But as well I wanted to feel that I had done a good job. The fact that we could not win was going on my mind and it was important for me to feel like I was doing a decent job.
"I never look behind me at what is done. I look in front of me. I'm always turned forward. We have won the cup but we want to win more and we want to come back and fight for more, what is done is done."
---