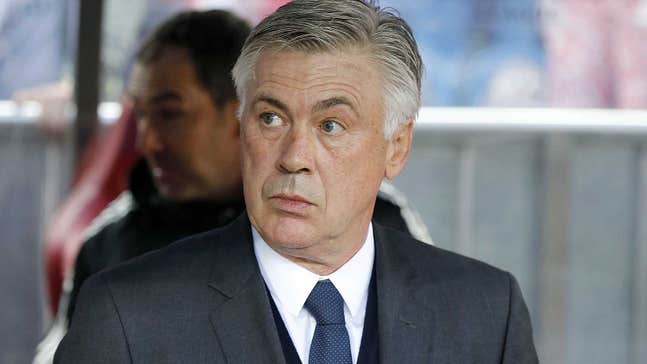 Ancelotti to have back operation, take time off if he parts ways with Real Madrid
Published
May. 25, 2015 11:39 a.m. ET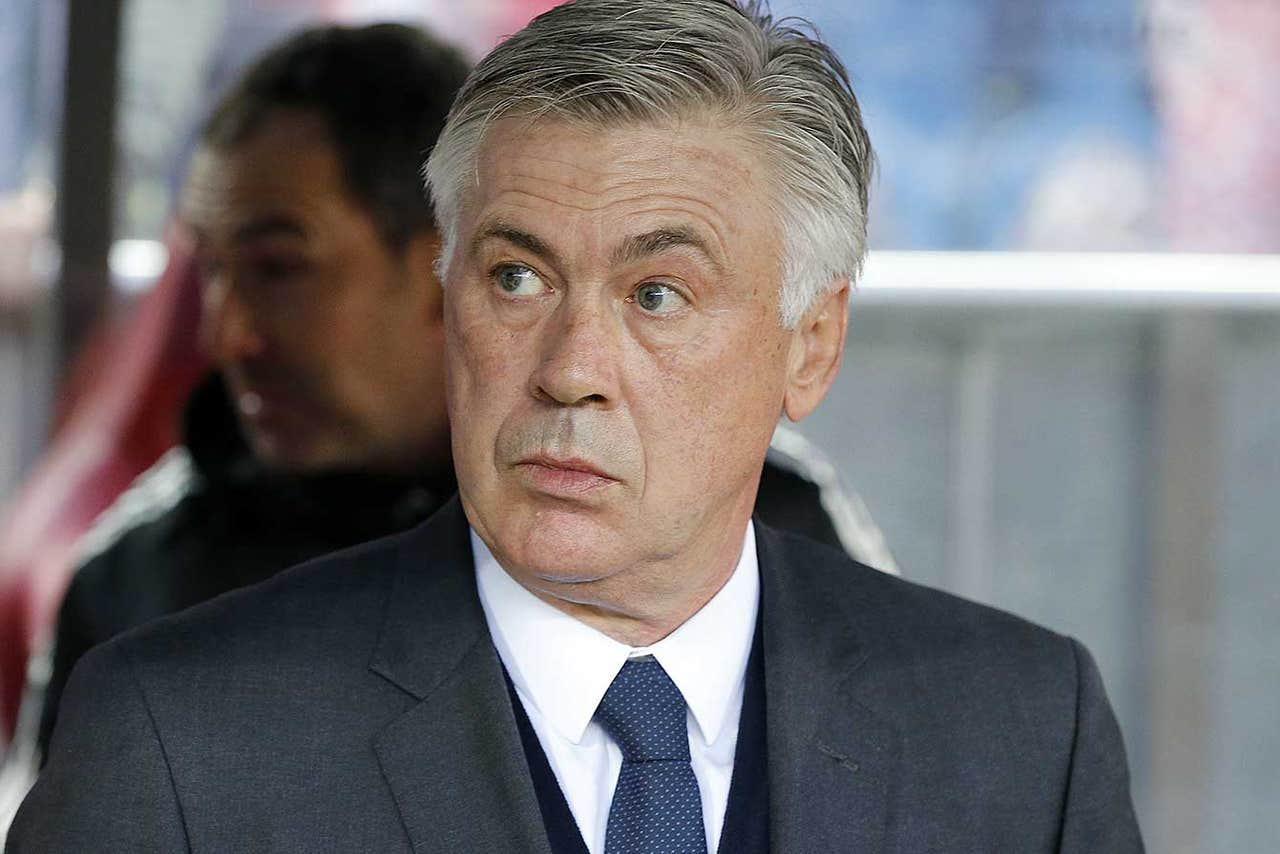 Carlo Ancelotti is to have a back operation and will take a year-long sabbatical if Real Madrid decide to part company with him.
Real could announce later on Monday whether Ancelotti, who has one year left on his contract, will remain in charge following a trophyless campaign.
There has been speculation that AC Milan want Ancelotti back to lead their team in the 2015-16 campaign, but the 55-year-old says that will not happen.
"It's true that I made a solemn promise that if I ever returned to Italy to coach I would only do so at Milan," Ancelotti said to Italian newspaper Il Giornale.
"I know they (Milan) have a great project and a will to invest in order to strengthen the team.
"But I cannot change my plans."
Ancelotti's situation at Real would have been brighter had the club not lost to his former club Juventus in the semi-finals of the Champions League earlier this month.
As it was, a player who had helped Ancelotti's Real win the competition the year before, Spanish forward Alvaro Morata scored two goals in the tie to send Juve through.
"Real have not communicated anything to me (regarding future)," Ancelotti said. "I know the board was supposed to meet on Sunday but they postponed it until Monday and I don't know the reason why.
"But if it (sacking) happens, I reiterate that I will take a year off.
"More so because I have a serious reason to stop.
"I must have a back operation because of a (cervical spinal) stenosis that for some time creates a tingle in my hands.
"If I waste more time it could extend to my legs and this is why I have made an appointment to have the surgery done.
"I don't know how long the period of recovery will be.
"I will have the operation in Vancouver where I have a house with my wife.
"I will do the recovery between Madrid and Canada. "
The former Chelsea coach is not worried about being out of work.
"I can assure you that I've had plenty of offers from Italy, England, Germany," the 55-year-old said. "I'm sure they will not be lacking from here until next year."
Ancelotti, who replaced Jose Mourinho at the helm of Real in the summer of 2013, led the Spanish giants to a record 10th European title and Copa del Rey success in his debut season.
"Two years at Real have been very tiring and believe me, very challenging," Ancelotti said. "No one can imagine the toll it takes physically and mentally to coach Real."
Real finished runners-up to Barcelona in La Liga this season.
Ancelotti has received plenty of support from his players in recent days, including the team's top scorer Cristiano Ronaldo.
"I have thanked all of my players one by one," Ancelotti said.
Napoli's Rafael Benitez and Borussia Dortmund boss Jurgen Klopp are among the coaches that have been linked with Real.
---