All-American Clint Dempsey nearing the end with the USMNT
May 5, 2016

It seems as if Clint Dempsey's been around forever. Maybe that's because he has been around for 12 years. Or maybe it's because he's been a star for nearly as long. Or maybe it's because he rapped. But probably more than anything, it's because he was spectacularly ambitious and unquestionably tough in an era when that was rare for an American player.
Now at 33 years old, Copa America Centenario might be the last major international tournament he will play for the U.S.
Dempsey made his full debut for the USMNT in 2004 and has since not only scored 49 goals for the Yanks, but also established himself as one of the greatest players in American history. Landon Donovan may be the most talented player we've ever seen in a U.S. shirt, but Clint Dempsey is perhaps the most quintessentially American to turn out for the Stars and Stripes.
Growing up in Texas, Dempsey was a star for the Dallas Texans, whose illustrious alumni includes current national teamers Brek Shea, Omar Gonzalez and Lee Nguyen. But playing for the Texans wasn't so easy for Dempsey, who lived in little Nagodoches and had to drive hours to and from training each day. Money was also a problem and at one point Dempsey had to quit soccer because of financial constraints.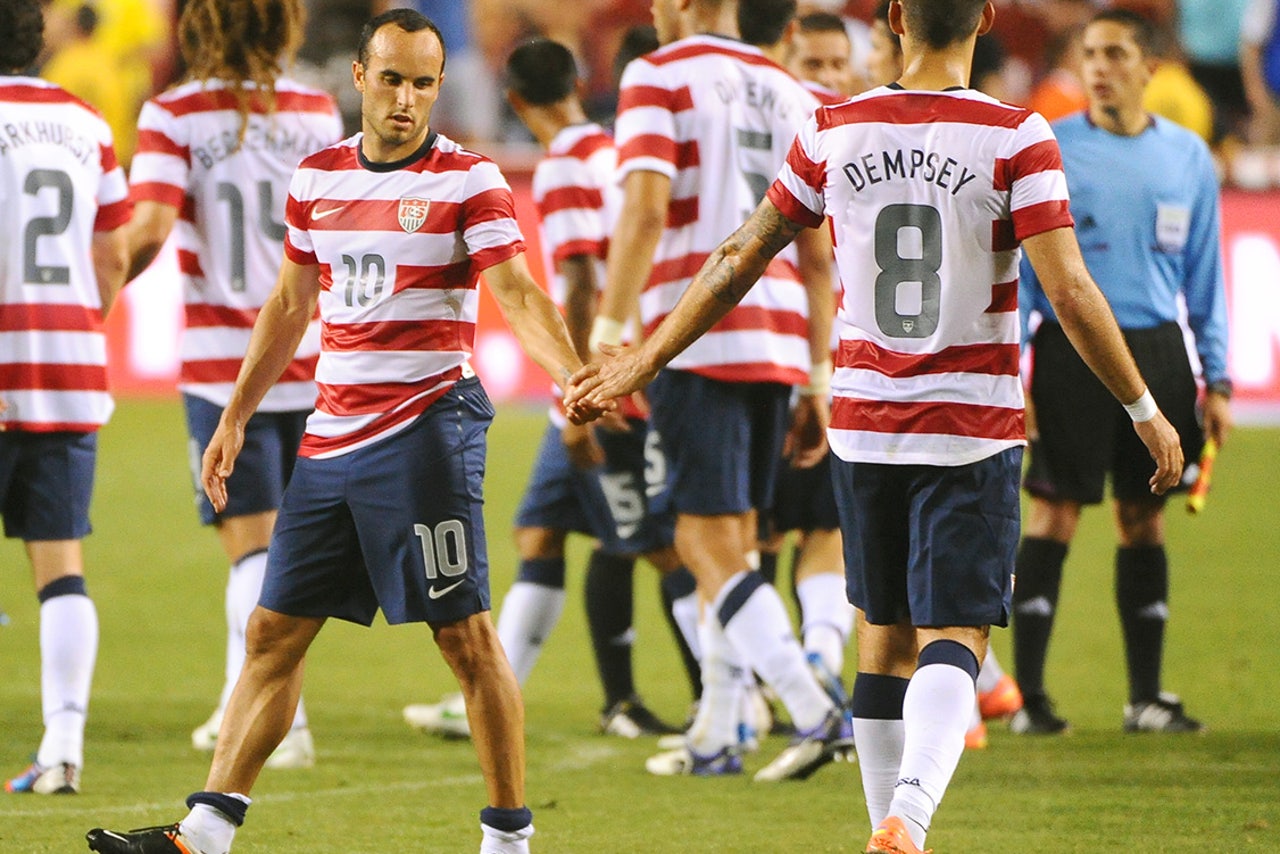 Tragedy also struck the Dempsey family when Clint was 12 years old. His 16-year-old sister Lindsey, a standout tennis star, died from a brain aneurysm. But that didn't stop Dempsey, who later attributed much of his success on the pitch to his faith and a renewed determination to succeed after his sister's death.
That determination is Dempsey's trademark for the USMNT. While his fellow American star Donovan always appeared the more naturally skilled player, ghosting past defenders with subtle feints, stepovers and flicks, Dempsey was his polar opposite. The Texan shouldering past, nay, through defenders, never shy to toss an elbow or two to protect himself from more physical opponents. Donovan was the unique character, sensitive and sometimes uncomfortable in his stardom, there was never any doubt that Dempsey was a stereotypical American, tough and too single-minded to give a you-know-what about what people said.
In the words of Bruce Arena, "he tries [expletive]."
Dempsey made it into MLS in 2004 from Furman, a small liberal arts college in South Carolina. And he left MLS in 2007 for then-Premier League club Fulham to become the league's most expensive export at the time. He starred there, then tested himself at Tottenham. Whether things went well or not, and there were hard times at every step, Dempsey was never afraid to step outside of his comfort zone. There were no "what ifs" with him. He always aimed higher, to the next club, the next stage, or even simply by trying to nutmeg a defender when most Americans defaulted to the "safe play."
In 2013, Dempsey returned to MLS and join the Seattle Sounders on a Designated Player contract. A position that made him the captain, leader and backbone of a team for the first time.
Now he's in the twilight of his career. Still good, but for how much longer? No one knows, but he won't go out quietly. He will claw every last bit he can out of his career, just like he has every single day so far.
MORE FROM FOX SOCCER
---
---