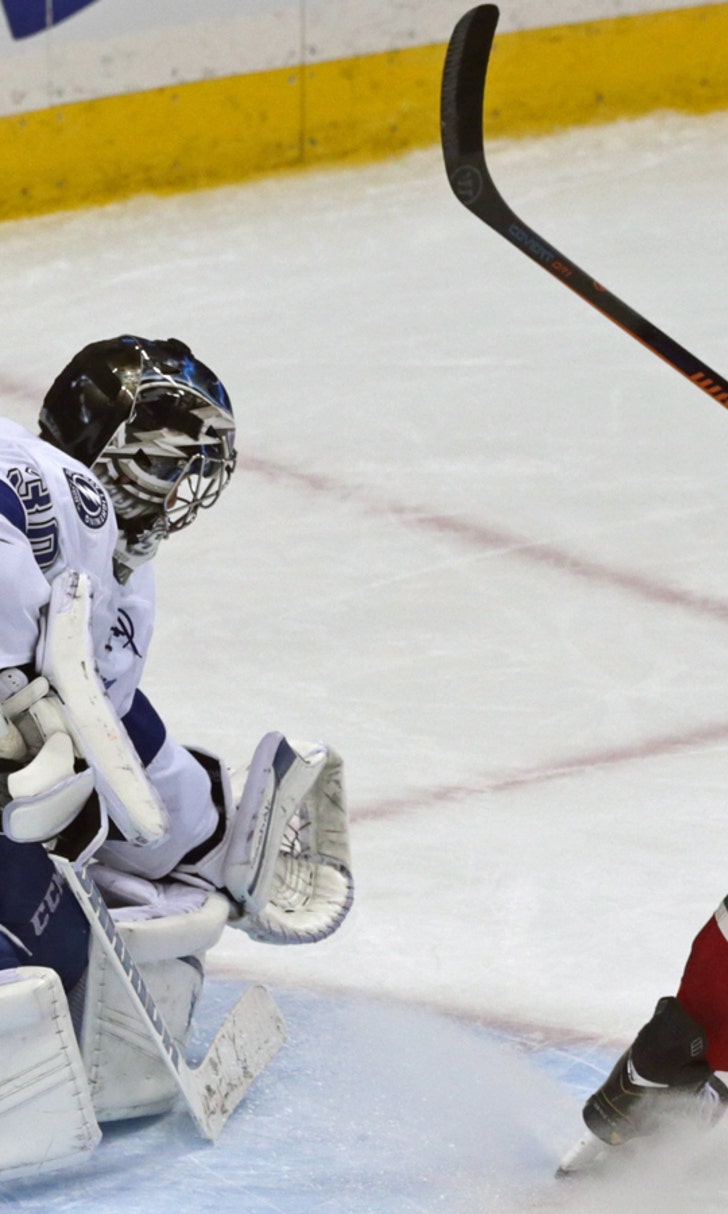 Zucker leads balanced Wild scoring in decisive win
BY foxsports • October 26, 2014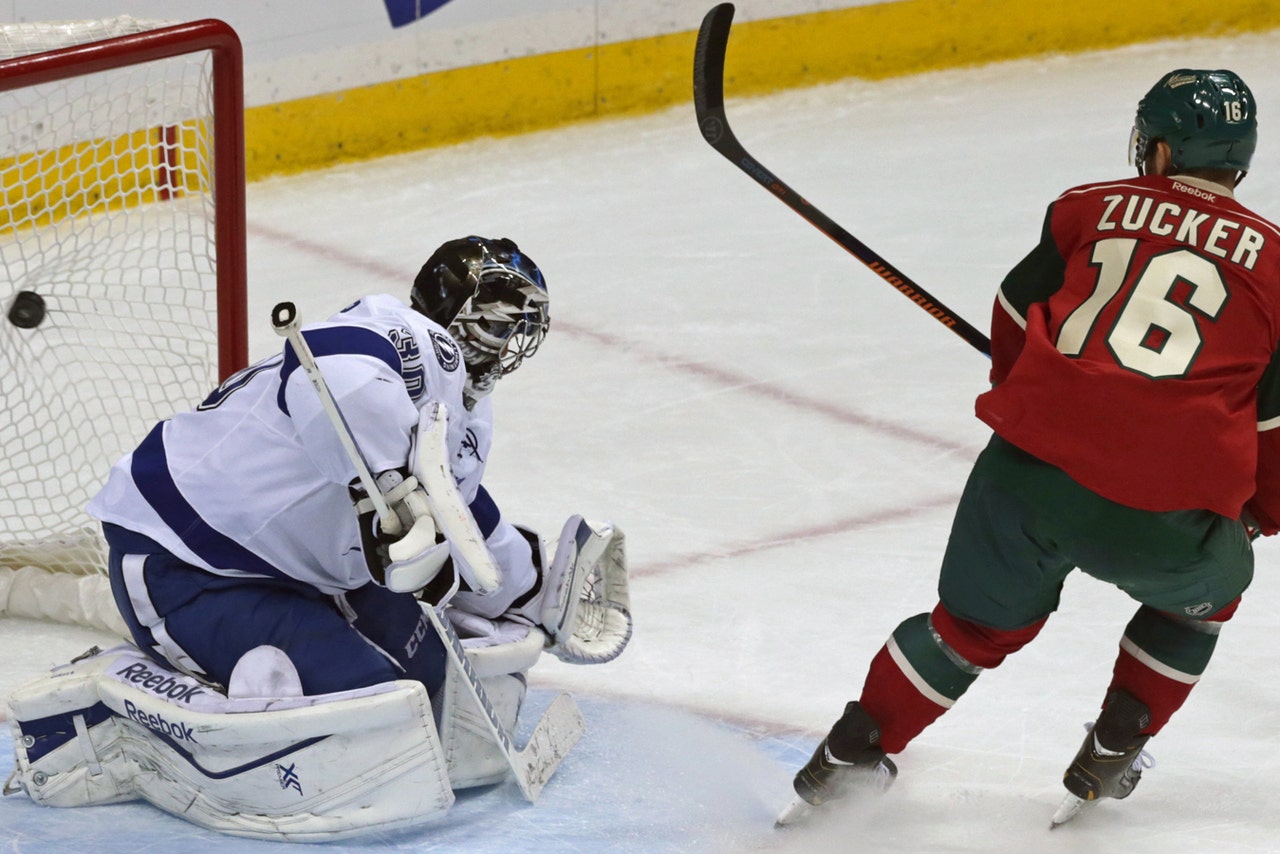 ST. PAUL, Minn. -- The speed had flashed before, the scoring touch evident from Jason Zucker throughout the early part of his NHL career with the Minnesota Wild.
One aspect Minnesota wanted to see from Zucker was more responsible play from a defensive standpoint. An all-around game was the key to Zucker being an every-game contributor for the Wild.
He went to work and applied himself to head coach Mike Yeo's schemes.
Zucker's progress has led to him getting penalty-kill time this season and a regular spot on, at least, the fourth line with Matt Cooke and Ryan Carter. Zucker displayed how his familiar skill coincides with his new duties on Saturday night.
Zucker scored twice, including a short-handed breakaway, as Minnesota beat the Tampa Bay Lightning 7-2.
"I'm real pleased with how he's coming along," Yeo said. "The second goal is a good indication on that. We're using him at least one rotation of every penalty kill right now and he's earning that. I'm real happy for him."
Zucker was part of a balanced scoring attack that saw each of the team's four lines account for a goal. Forwards Zach Parise, Mikko Koivu and Erik Haula scored, and defensemen Marco Scandella and Jared Spurgeon added tallies as the Wild had six different goal scorers in a game for the first time since Oct. 7, 2006 against Nashville.
Minnesota tied a franchise record with four first-period goals and 13 players had at least one point.
"We know we're a deep team," Zucker said. "We're four lines deep and tonight kind of shows that. Every guy is really buying into the system and playing hard, and that's really what matters."
Buying in has been a key for Zucker. The talented forward played in just 21 NHL games last season, scoring four goals. His four goals this season, while spending much of the time on the fourth line, lead the Wild.
"I think it's been good," Zucker said of his start to this season. "Obviously there's still things I can get better at, some things I can learn and that's what I'm trying to do right now."
Zucker's contributions further lengthen Minnesota's lineup. Through six games, 11 different players have scored a goal. Parise has three goals. Spurgeon scored his second of the season to tie Charlie Coyle and Jason Pominville.
Six of the seven goals on Saturday came at even strength.
"I think good teams have three lines that can score," forward Thomas Vanek said. "I think right now we have four that really can generate. I think if you have a team like that, it showed tonight, but once you get to Game 50 and 60, I think that's when it's important, the depth that we have."
Vanek, the high-scoring winger who was the prized free-agent addition, is still looking for his first goal, but he had two assists Saturday.
In the second period, Vanek had a 2-on-1 break with Spurgeon and passed up a shot, instead feathering a pass to Spurgeon for an easy tip-in.
"Obviously I want him to get a goal," Yeo said of the play. "I'm saying, 'Shoot, shoot.' He makes that pass and I'm like, 'Good play.' Apparently we don't think the game the same way offensively, and that's probably a good thing for him."
Koivu scored his first goal after going without a point in the first five games.
Yeo said he felt the stretch without a point was wearing on Koivu. Koivu saw it a bit differently.
"I don't think it wears on you," Koivu said. "It's more of, you're starting to think. Let's be honest. If you should be scoring and you're not able to do it, obviously you're starting to think why it's not going in and if I'm doing anything wrong. But I did feel if we play the right way, we keep getting chances, we keep creating, so I think with experience too, as long as you do that and stick with it and keep doing the right thing, eventually it's going to go in. I'm a big believer in that.
"But it's more fun to be scoring than not. Of course you think about it. I'm not going to be lying about that."
Everyone on the Wild was having fun on Saturday.
"It's important to get contributions from everyone," Parise said. "To get every line feeling good, every line getting some touches and that goes a long way for our team and for players' confidence. That's so important early in the year."
Follow Brian Hall on Twitter
---