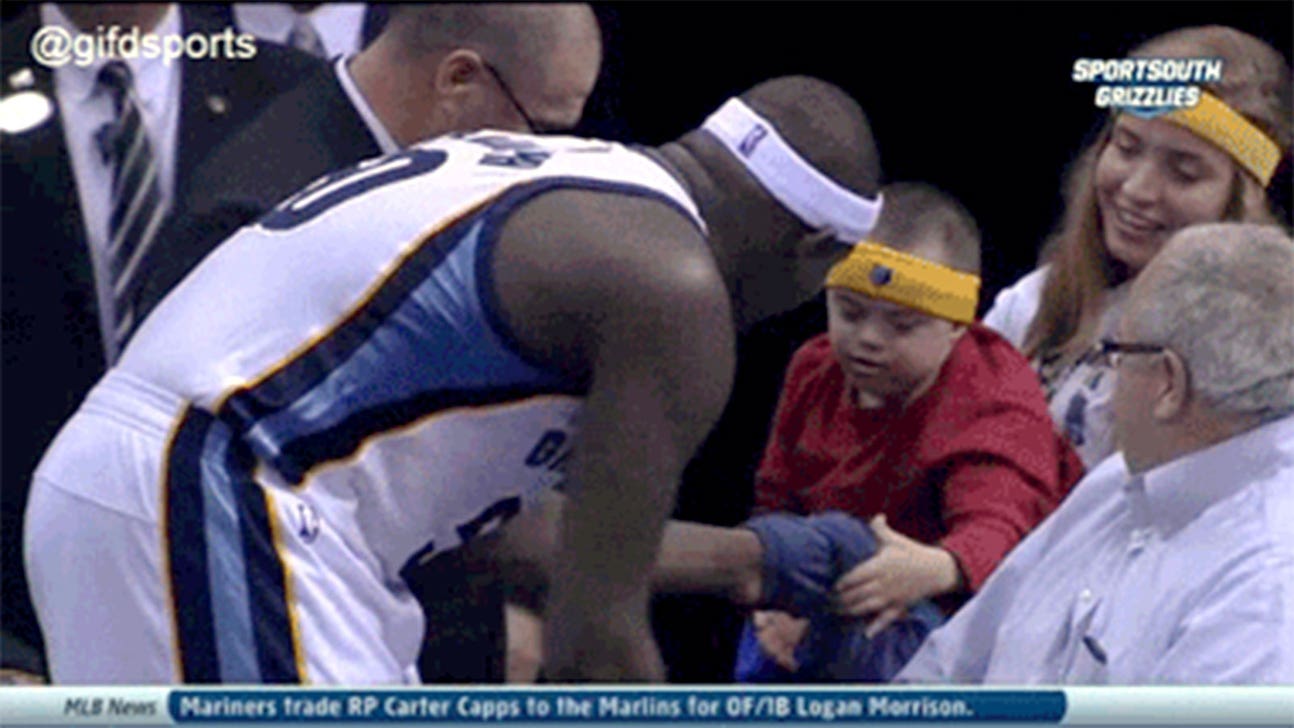 Zach Randolph gave his shirt to a young boy with special needs
Updated
Mar. 4, 2020 5:19 p.m. ET

It has been a great day for feel-good sports stories.
We've shared this awesome moment between an NHL player and young fan.
We've shared the story about Barry Sanders sending a signed jersey to a Lions fan who was beaten up at an Eagles game.
Now we share this one: Grizzlies power forward Zach Randolph giving the shirt off his back to a young boy with special needs.
The little boy loved his new shirt:
Let's give it up to sports!
---