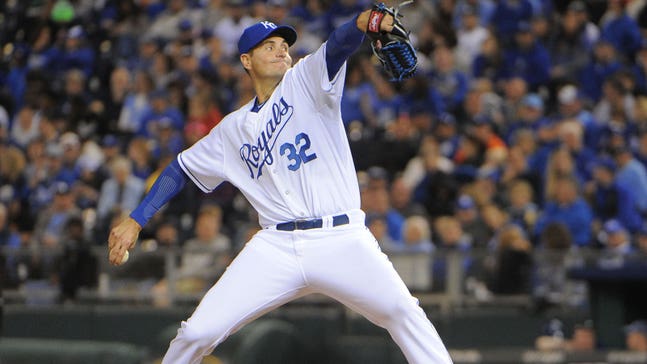 Young makes first start as a Royal filling in for suspended Volquez
Published
May. 1, 2015 12:16 p.m. ET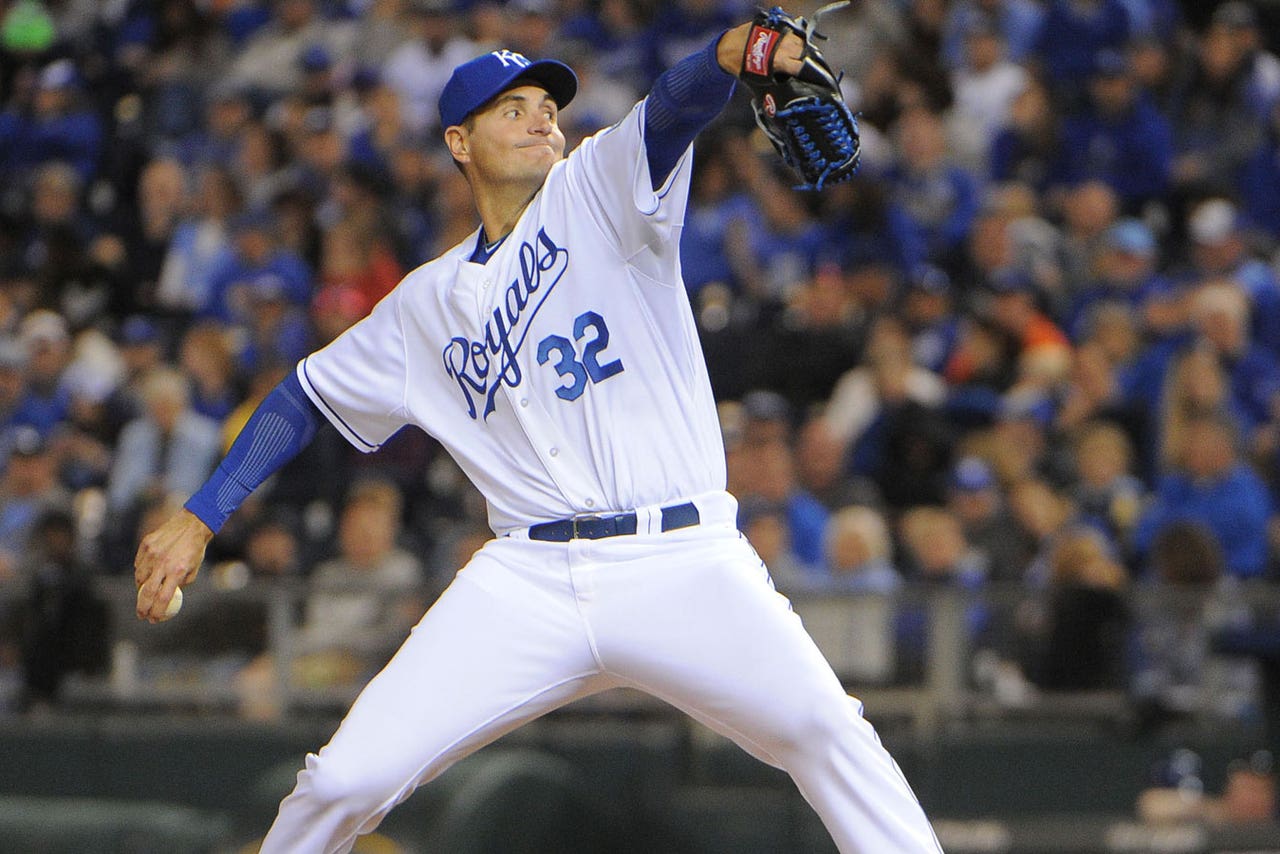 With Edinson Volquez suspended, veteran right-hander Chris Young is getting his first start for the Kansas City Royals.
Kyle Lobstein has already experienced the life of a fill-in starter and will try to get the Detroit Tigers back in the win column against their AL Central rivals Friday night.
Young (1-0, 1.86 ERA) is getting the call after Volquez was banned five games for his role in a brawl with the Chicago White Sox last week. Volquez's 1.91 ERA is the best in Kansas City's rotation.
Young, who has made five relief appearances, went 12-9 with a 3.70 ERA in 29 starts with Seattle last season. He was 2-0 with a 1.50 ERA in two against Detroit.
Alex Gordon drove in two runs in a series-opening 8-1 victory for the Royals (15-7) on Thursday, giving him eight RBIs in his past five games, and Eric Hosmer hit a two-run homer for the second straight contest.
Kansas City's 15 wins were the second-most in April in franchise history.
"It's a great way to start the season," manager Ned Yost said. "I'm just pleased with all phases our game right now."
Kansas City lost eight of 10 home games to the Tigers and 13 of 19 overall in 2014 en route to finishing one game behind Detroit in the division.
"We're a different team than the last time we faced them," Hosmer said. "We said it would be a good test for our team to see where we're at. It's only one game, but these games are important."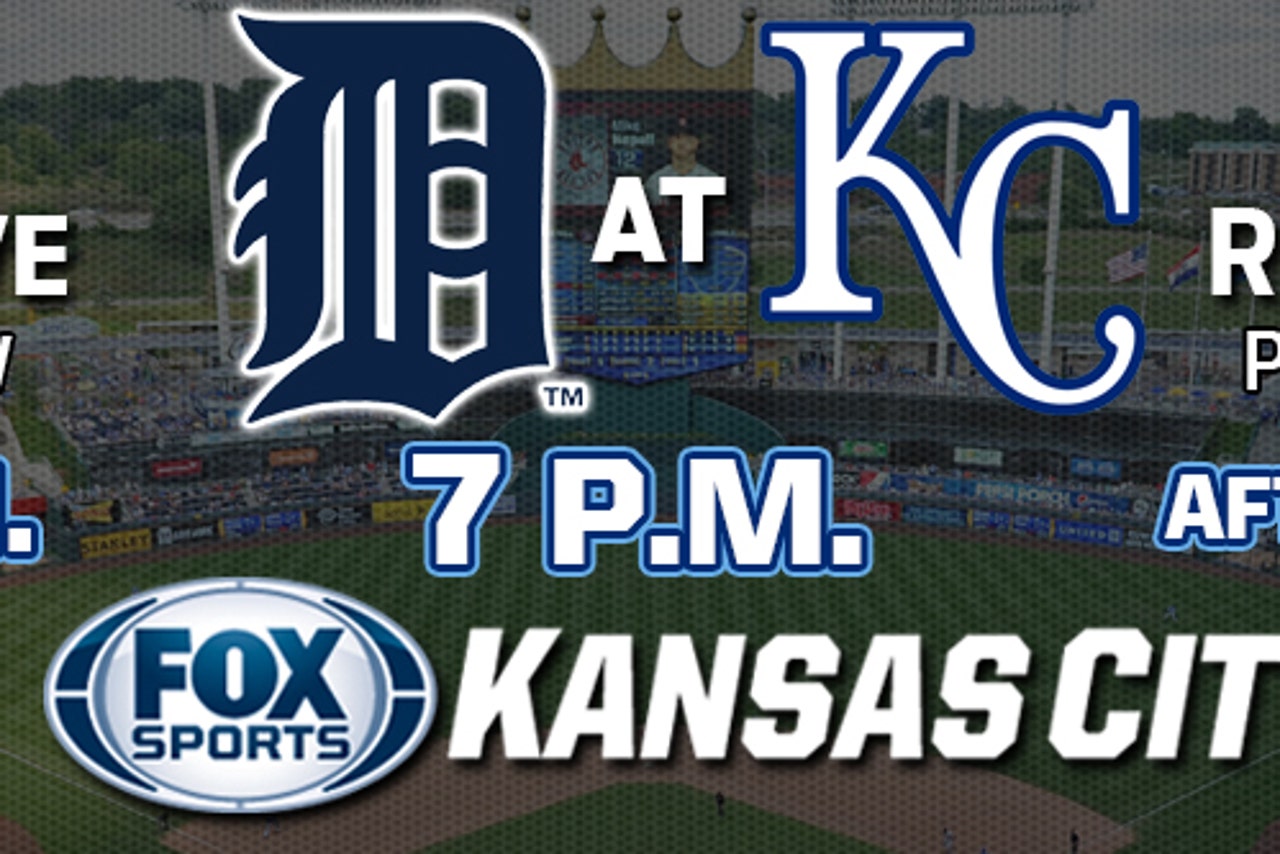 The Royals, who turned their wild-card berth into a trip to the World Series, are heading into May with a half-game lead over Detroit (15-8) in what's shaping up as another duel in the Central. The Tigers hit .308 with 29 runs while winning four of five before Thursday.
"I'm not worried about this club," manager Brad Ausmus said. "We'll come ready to play."
With Justin Verlander recovering from a strained right triceps, Lobstein (2-1, 3.50) will try to boost his club with another solid performance. The left-hander allowed three runs in seven innings, matching his longest outing in nine career starts, in an 8-6 win over Cleveland on Sunday.
Lobstein received seven runs of support in each of his two wins and got none in the defeat, which was also one of his better performances. He gave up one run and three hits in six innings of a 5-2 loss to the New York Yankees on April 21.
Lobstein will pitch against the Royals for the first time and no one on Kansas City has faced him.
Miguel Cabrera, Victor Martinez, Ian Kinsler and Yoenis Cespedes are a combined 4 for 39 with nine strikeouts against Young.
The status of Royals shortstop Alcides Escobar for the rest of this series is unknown because of concussion symptoms suffered when he was hit in the helmet by a pitch Wednesday in Cleveland.
Escobar, batting .291 in 19 games, hit .370 in his final seven against Detroit last season.
---