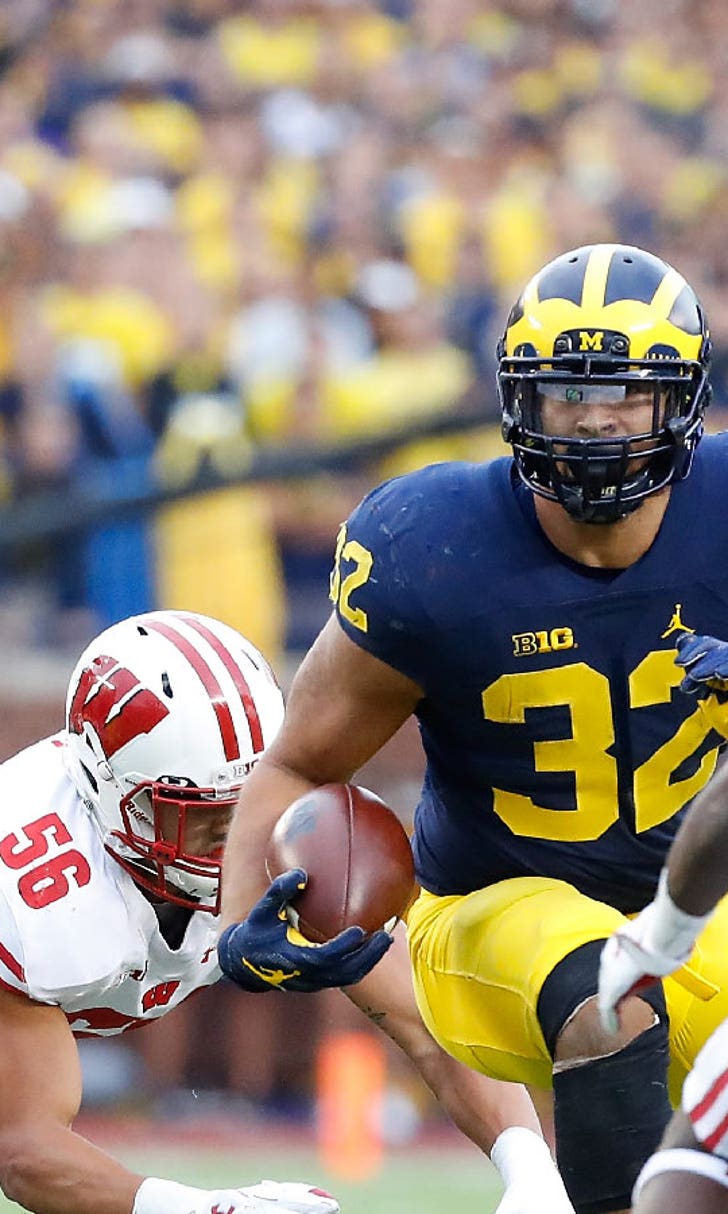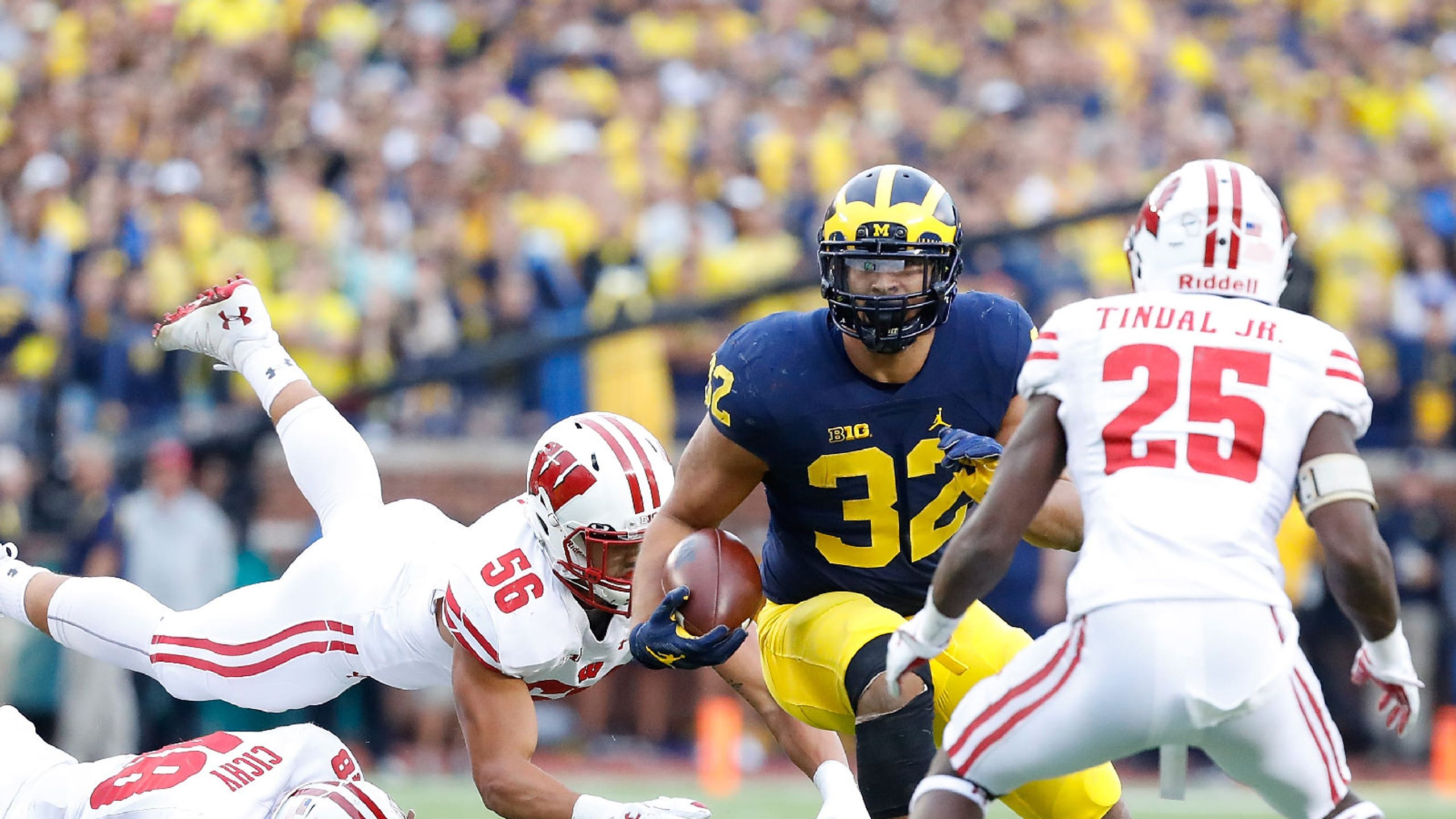 Young Badgers Tracker: Baun impresses Peppers
BY foxsports • October 5, 2016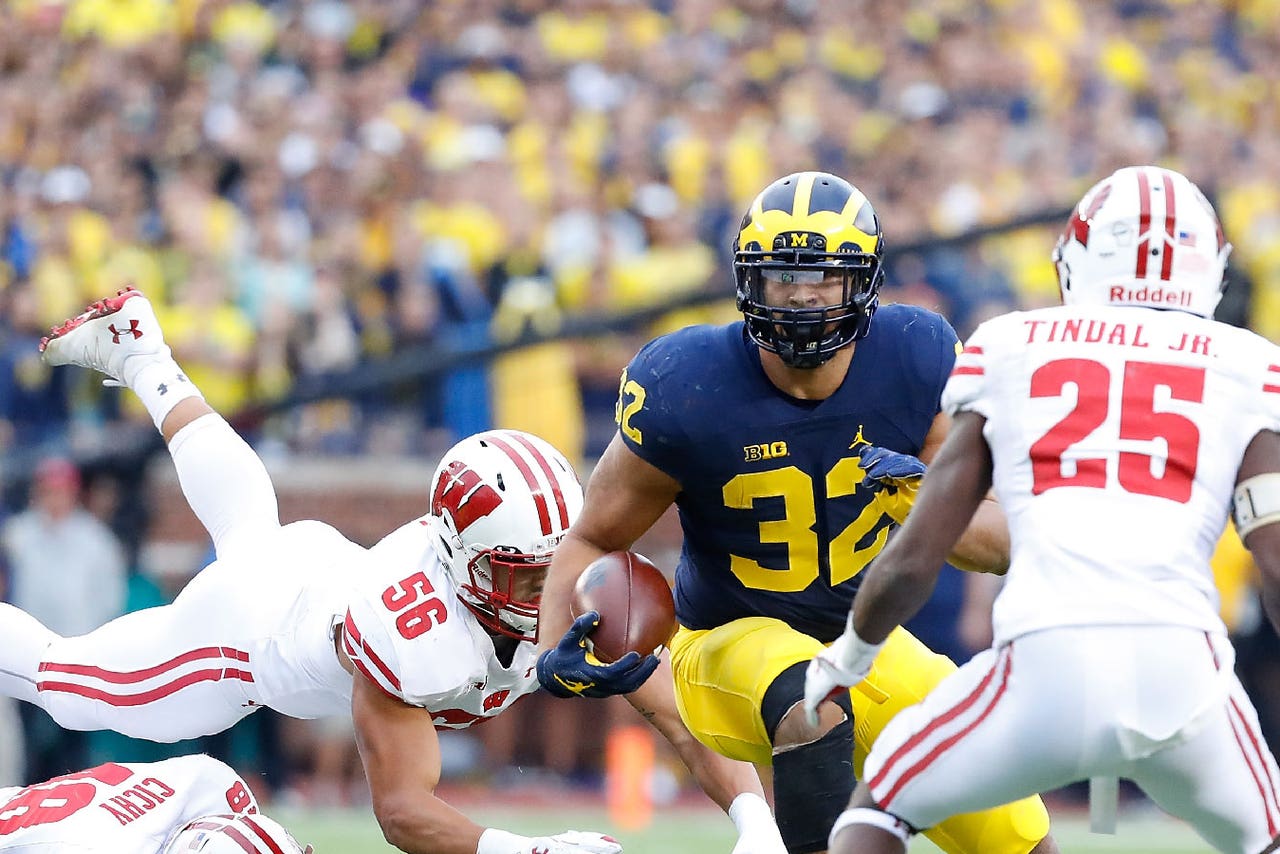 It's time for another edition looking at the playing time and statistics of the younger players on the roster of the Wisconsin Badgers.
Things didn't go as well for Wisconsin and some of the Badgers' younger players in their 14-7 loss at Michigan.
Quarterback Alex Hornibrook struggled and several players who had seen action in the first four games didn't see the field (according to the participation chart; however, these have been known to change).
According to Wisconsin's game book on its website, holder Connor Allen, offensive lineman David Edwards, tight end Kyle Penniston and wide receiver A.J. Taylor did not play against the Wolverines.
In addition, players such as offensive lineman Jon Dietzen and running back Bradrick Shaw were still out due to injuries.
But two players did impress:
-- Defensive tackle Olive Sagapolu was credited with a career-high five tackles.
-- Outside linebacker Zack Baun had two tackles, including .5 tackles for loss, but he made an impression with his play on Jabrill Peppers:
Here's the complete rundown with season stats:
Have not played; Kevin Estes, OL; Mitchell Herl, TE; Zach Hintze, K; Henry Houden, WR; Kraig Howe, DE; Troy Laufenberg, RB; Blake Mielke, S; David Plaff, DE; Max Praschak, OLB; Gunner Roberge, NT; Kelly Thomas, DE; Nick Thomas, ILB; Bret Verstegen, S; Jake Whalen, OLB
Dave Heller is the author of the upcoming book Ken Williams: A Slugger in Ruth's Shadow as well as Facing Ted Williams Players From the Golden Age of Baseball Recall the Greatest Hitter Who Ever Lived and As Good As It Got: The 1944 St. Louis Browns
---
---