Woodshed Top 20 college football rankings: Week 1
BY foxsports • September 6, 2016
Who has a Tuesday morning college football hangover?
I'm moving a little slower this morning due to the clash between the Florida State Seminoles and Ole Miss Rebels in Orlando.
If you read the Woodshed last week, I tried to tell you that preseason rankings were garbage. You need to actually watch the games and see for yourself.
What did we learn? I learned that I should never watch ESPN again. I told you not to believe the hype when it comes to the SEC, but you continue to drink the ESPN Kool-Aid.
Here's the Woodshed 20 based off what we witnessed this past weekend.
1. ALABAMA (1-0)
To be the champ, you have to beat the champ. There wasn't anybody that really thought USC had a chance right? I can hear the only 'Bama fan in the office next to me saying, all is right in the world, we're still on top. While she may be ducking Zika mosquitos here in South Florida, USC can't be ducking Lane Kiffin's cryptic tweet with the game ball. I'm a Kiffin fan, and it's not because he is drinking a glass of wine and saying "class, it's my new thing."
2. FLORIDA STATE (1-0)
The Seminoles have themselves a quarterback in Deondre Francois. "He's the next Jameis Winston" is the talk I hear in the office from overzealous 'Noles fans. Can I insert a crab legs joke here? When it comes to trash talk, it's fair game. Especially when he is on the sideline. I was impressed with the comeback, but was unimpressed with Dalvin Cook's day. I wonder how many heart attacks happened all over the state when Cook fumbled on the four-yard line? The 'Noles are beatable, because I still believe Ole Miss is overrated.
3. CLEMSON (1-0)
It's just the first week, I'm not sold on Dabo Swinney's team quite yet. They get the ranking because of who's returning. You beat Auburn! (golf clap). Just keep looking forward to that Seminoles game. Who wants some Papa Johns Pizza!
4. OHIO STATE (1-0)
What's not to like about Urban Meyer's latest installment of the Percy Harvin role? The nation will soon get to know who Curtis Samuel is. Curtis rushed for 84 yards on 13 carries, but also had 9 catches for 177 yards. If he puts up those numbers every week, he's going to be going to New York in December for some postseason awards. When is the last time OSU put up 77 points and 776 yards of offense? The only other thing Buckeyes fans were talking about after the game was the beer lines. Half an hour for a beer? No thanks. But thanks for selling beer for the first time ever. Personally, I'm worried about the defensive line and it's ability to get to the quarterback. But if they put up 77 points a game, who cares.
5. MICHIGAN (1-0)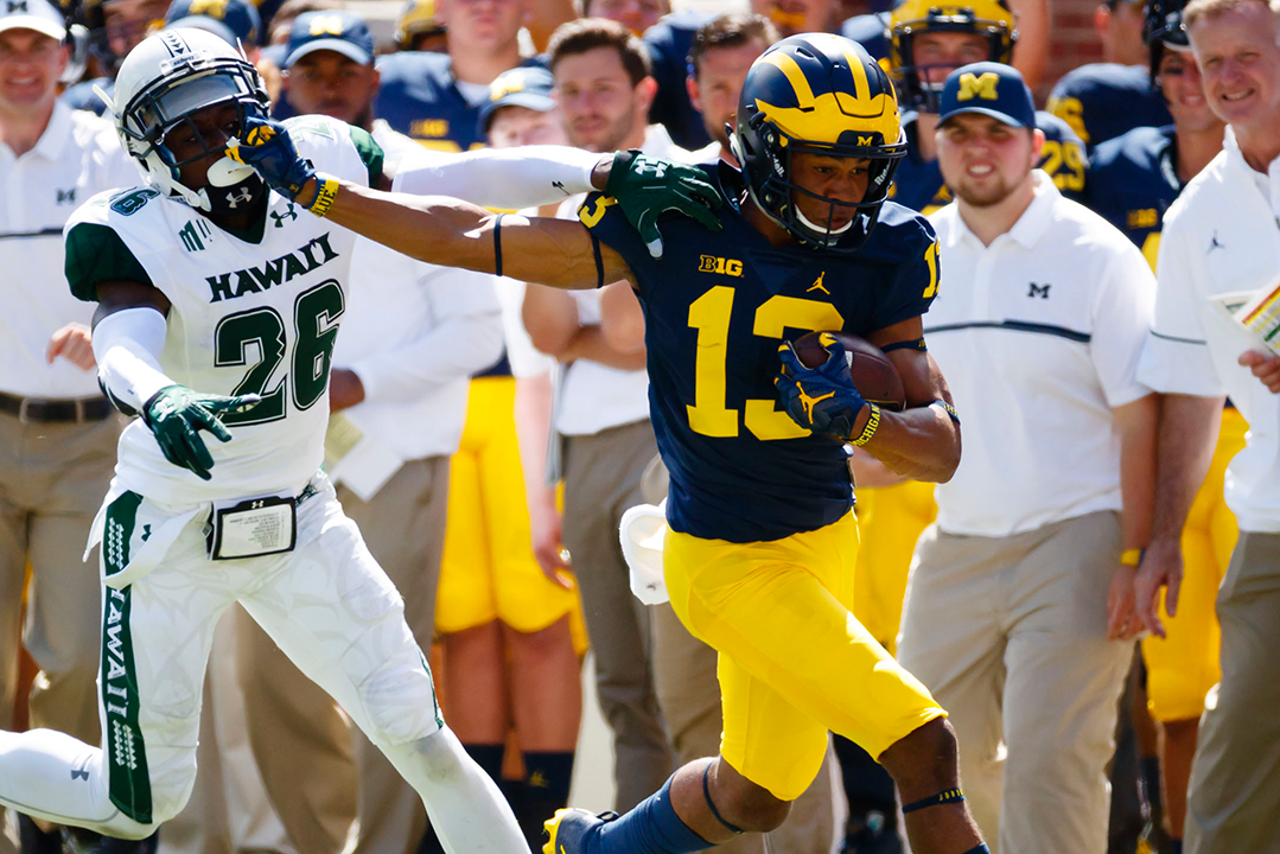 The Wolverines put up 63 points! I'm pretty sure that was the plan since Michael Jordan was the honorary captain for the Wolverines. I wonder if Mike had the flu? Harbaugh went with Wilton Speight at quarterback. He managed the game well with three touchdown td passes -- 512 yards of offense is something to be proud of. But then again, it's Hawaii. I'm pretty sure the other end of the rainbow doesn't have a defense or a pot of gold.
6. STANFORD (1-0)
The Cardinal will have to be the team to represent California since clearly there isn't a team in Los Angeles that can do it. Christian McCaffrey with 126 yards rushing, 210 all purpose yards and two touchdowns is a nice start. 26-13 over Kansas State is cute. Again, does the Big 12 play defense? I know the Pac-12 doesn't.
7. HOUSTON (1-0)
Boomer Sooner said what? I just don't know. They ended last season beating Florida State and smoked the No. 3 team in the nation in Oklahoma. This is why preseason rankings stink. I'm reluctant to rank the Cougars this high in the polls because the rest of their schedule is a joke. Tom Herman is a great coach, and he had all year to prepare for the Sooners. I'm sure LSU is already on the phone calling Tom. They would be my favorite for the Big 12, but they are not in the league quite yet. I'm guessing this win will help the cause. Houston held Oklahoma to 70 yards rushing. The blueprint for beating Bob Stoops has been laid out.
8. GEORGIA (1-0)
I just wanted to note who called this one last week! Nick Chubb is back -- 222 yards rushing and two touchdowns is a great start for his Heisman campaign. I'm going to keep this short because everybody else will now jump on the bandwagon and tell you why they are a team to fear. I believe Georgia is the SEC East champion, sorry Gators fans.
9. LOUISVILLE (1-0)
Lamar Jackson, enough said. Jackson threw for 286 yards and six TDs, while rushing for 119 yards and two more touchdowns. Jackson will give Clemson and FSU hell this year. They did play Charlotte, so that's not much to be excited about. They go to the Orange dome next week.
10. WASHINGTON (1-0)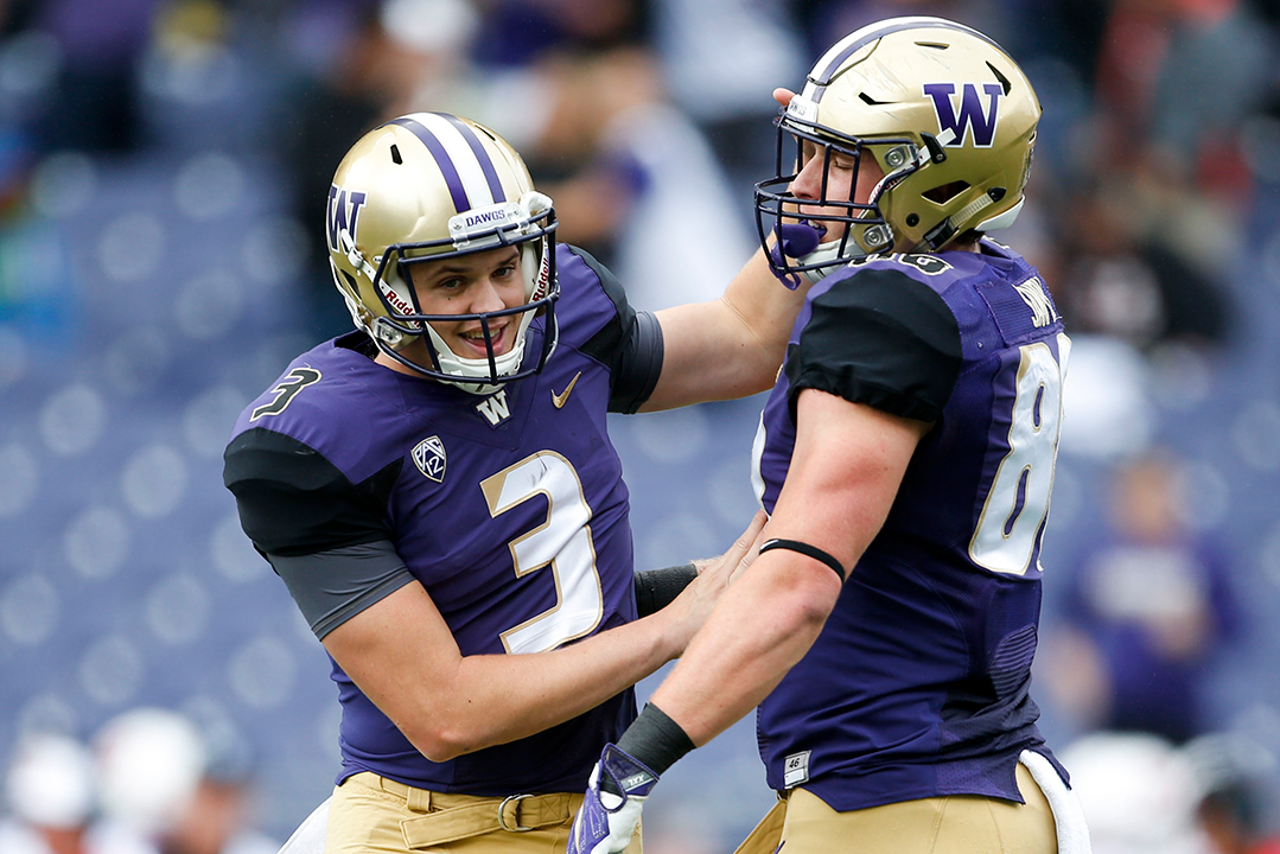 The Huskies hammered Rutgers 48-13. I'm not sure if Ray Rice himself would have helped the Scarlet Knights. Washington put up 24 unanswered points in the first quarter. The Pac-12 maybe a fun race to watch this year.
11. TEXAS A&M (1-0)
The Aggies took care of those California boys who were dreaming of being one those teams that knocked off the SEC in Week 1. The Bruins did force overtime. Trevor Knight was 22 of 42 passing. If they want to beat the big boys in the SEC, those numbers will have to improve.
12. IOWA (1-0)
The Hawkeyes made a name for themselves last year winning the Big Ten West. I have an issue with putting them so high in the poll. But I feel like I need to award them for second place. They are better than Michigan State right now.
13. WISCONSIN (1-0)
I know more Big Ten teams would like to see more SEC teams travel north for non-league games. I have to say, I didn't see this coming at all. LSU is a much better team than they showed. But that's because Wisconsin is a lot better team than I thought. Badgers have a great signature victory under their belt. By the way, Josh Boutte should be penalized more than just a cup cake game. Defend him all you want but there is no place for that mischief in college football.
14. OKLAHOMA (0-1)
The Sooners are still a good football team with plenty of weapons. The road for Bob Stoops troops doesn't get any easier with Urban Meyer coming to town in two weeks. Again, no defense in the Big 12.
15. LSU (0-1)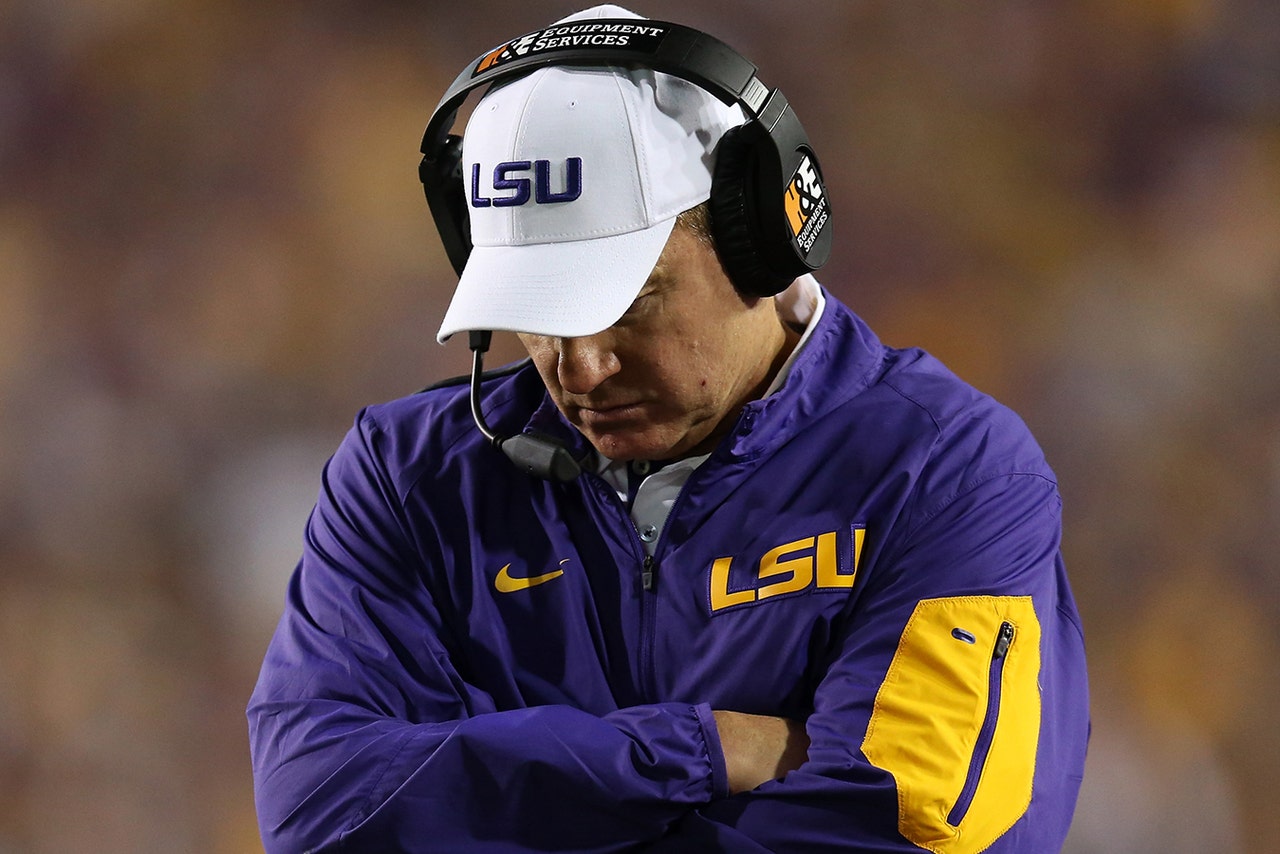 Les Miles will be out of a job very soon if Brandon Harris doesn't stop completing passes to the other team. Teams will stack the box vs. Leonard Fournette and force LSU to beat them through the air. If the Baton Rouge boys can cut out the mistakes, they still can make a lot of noise come playoff time.
16. TCU (1-0)
Ok, how many times do I have to say this. NO DEFENSE in the Big 12. If you give up 41 points to a team, you should lose. TCU scored 59, so congrats Horned Frogs, you live for another day. Compared to the rest of the country, I'm suspect!
17. MICHIGAN STATE (1-0)
The Spartans won easily, but only scored 28 points on Furman. They are working out the kinks. I still love me some Mark Dantonio, he's a master at doing just enough to win. And he wins a lot! I'm not trying to disrespect East Lansing here, just being cautious. I'm not buying their stock right now.
18. TENNESSEE (1-0)
Yes Vols... you won... in overtime... vs. Appalachian State. The same team that became famous for starting Michigan football's regression. The Wolverines have hit rock bottom and are making their climb back to respectability. The Vols keep talking about this is their year. If this were the Dow Jones, and you had a bunch of stock in Butch Jones, I'd bet you would sell rather than buy stock in this year's football successes. I'm dropping them in my rankings because I'm calling it an evaluation.
19. NOTRE DAME (0-1)
Why isn't this Texas? Notre Dame in my eyes got robbed in Austin. We can debate all you want, but I believe a TARGETING foul should have been called on DeShon Elliott when he launched his body into the defenseless Torii Hunter Jr. in the end zone. Hunter was hit in the head. It wasn't helmet to helmet, but Elliott did launch his body, which I believe is still part of the rule. Now, I hate the targeting rule altogether. But in this case, it was warranted. The Irish should have had the ball at the 1 yard line. They walked away with no points when it should have been a touchdown. For a game that went to overtime, that's kind of a big call. I know, I know, all Irish fans always think it's just one call. But moving forward, Notre Dame won't play both quarterbacks which killed their momentum. Kizer is your QB. In the end, you can't give up 50 points and expect to win. The Irish will figure it out!
20. NORTH CAROLINA (0-1)
Losing to the Dawgs hurts, but there is still room for optimism. They will beat some good teams this year, and you'll be like, "Man, where did they come from." I think they are better than the rest of the teams that would be considered at this spot. Texas, Florida, Miami, Oklahoma State and Oregon, I see you. I need more game film to watch before you make the Woodshed Top 20.
To tell Matt how much you love (or despise) his rankings, e-mail him at Matt.Shedenhelm@Foxsports.net or on Twitter @themediashed.
---
---