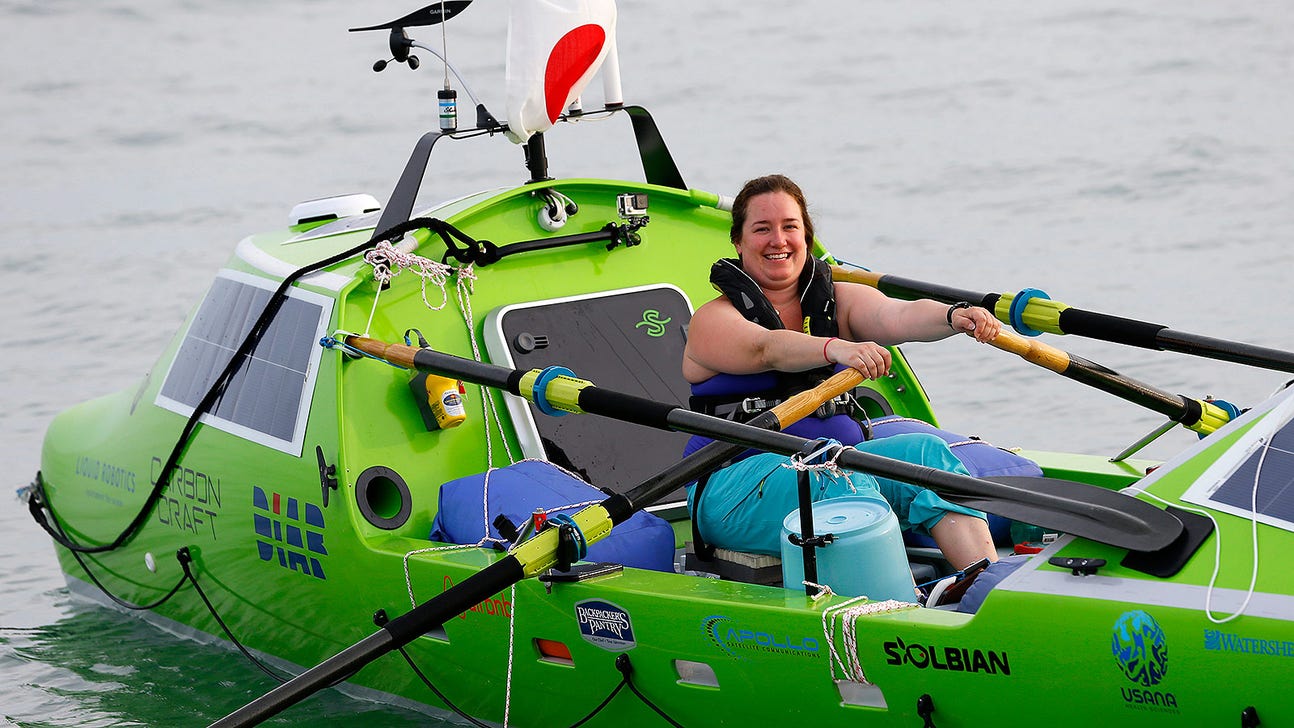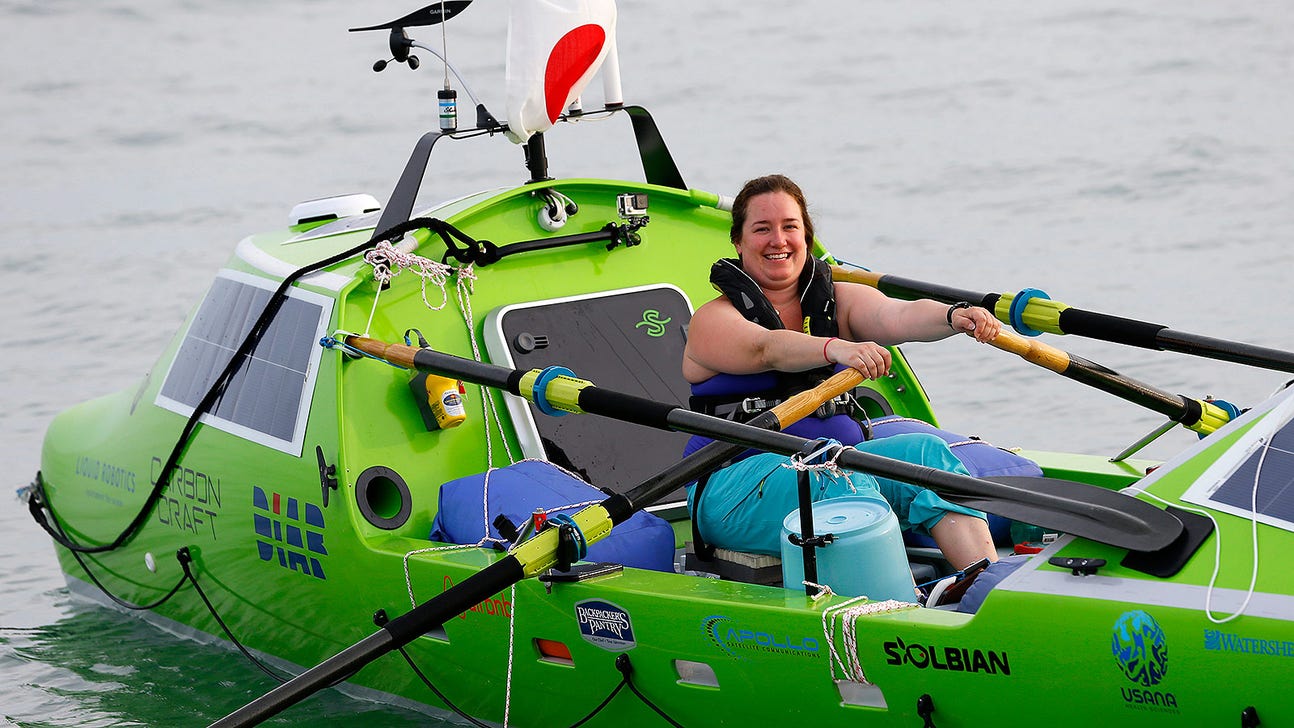 Woman attempting to row solo across Pacific rescued at sea
Published
Jun. 15, 2015 3:58 a.m. ET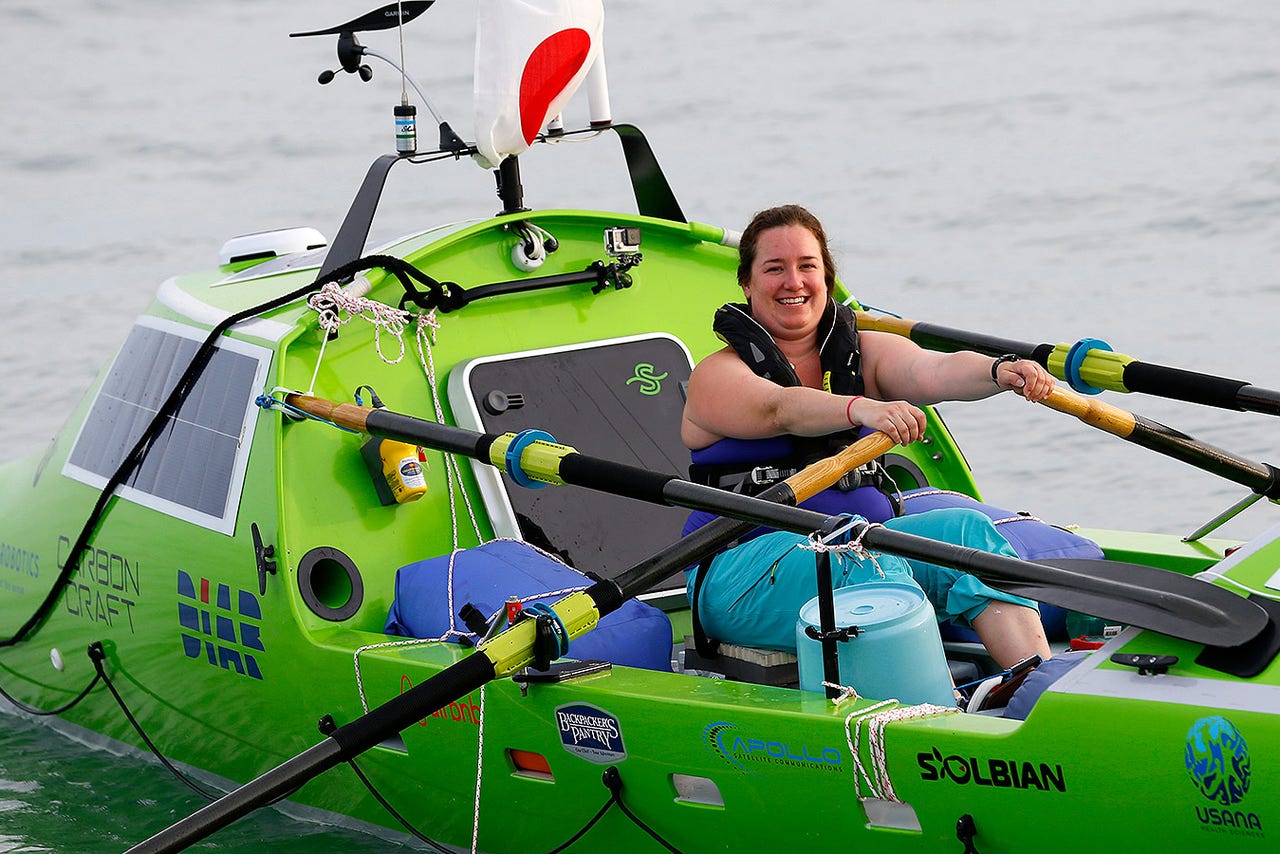 A steering system failure, bad weather and a sense that "things weren't going right" has ended an American woman's attempt to cross the Pacific by rowboat.
"The past eight days have been interesting and we knew we were taking a chance with the weather and late season, concerned more about the weather upon arrival in California in the fall," Sonya Baumstein's expedition support team said in a statement early Monday.
The 30-year-old Baumstein departed from Choshi, Japan, one week ago, heading for San Francisco, California, in hopes of becoming the first woman to row solo across the Pacific.
She spent several days after her departure relatively close to shore as she waited for her sea sickness to subside, but then made progress and was able to get into the Kuroshio current that crosses the Pacific west to east as planned.
But Baumstein was rescued off the Japanese coast on Saturday after sending out a distress signal when about 250 kilometers (155 miles) offshore. At the time, she was approaching the limits of the Japanese Coast Guard's normal range and decided with her team that it would be irresponsible to continue and potentially put rescuers' lives at risk, the team said in a statement.
Baumstein was traveling without a support boat. She had lost one of her two drogues, devices used as floating anchors and to keep the boat facing into waves. The steering system on her 7-meter-long (23-foot-long) custom-made carbon boat had failed, and weather and wave forecasts were ominous.
Weather conditions also were making it difficult to spot many ships that her automated identification signal, or AIS, indicated were passing near her small boat.
A freighter traveling nearby rescued her and a few hours later a Coast Guard vessel in the area picked her up and helped tow her boat back to shore in the port of Kita Ibaraki, 154 kilometers (93 miles) northeast of Tokyo.
"Sonya and some team members felt that things weren't going right. While we couldn't put our finger on it, something felt wrong. Our expedition experience has taught us that when that feeling doesn't go away, you pay attention," it said.
Wave forecasts showed a stretch of frequent and relatively high waves just ahead of Baumstein when she called for help.
Baumstein was in the process of re-entering Japan on Monday morning. She said earlier that any costs for a rescue were to be covered by insurance.
Baumstein had hoped to finish the 6,000-mile (9,600-kilometer) journey by late September.
---