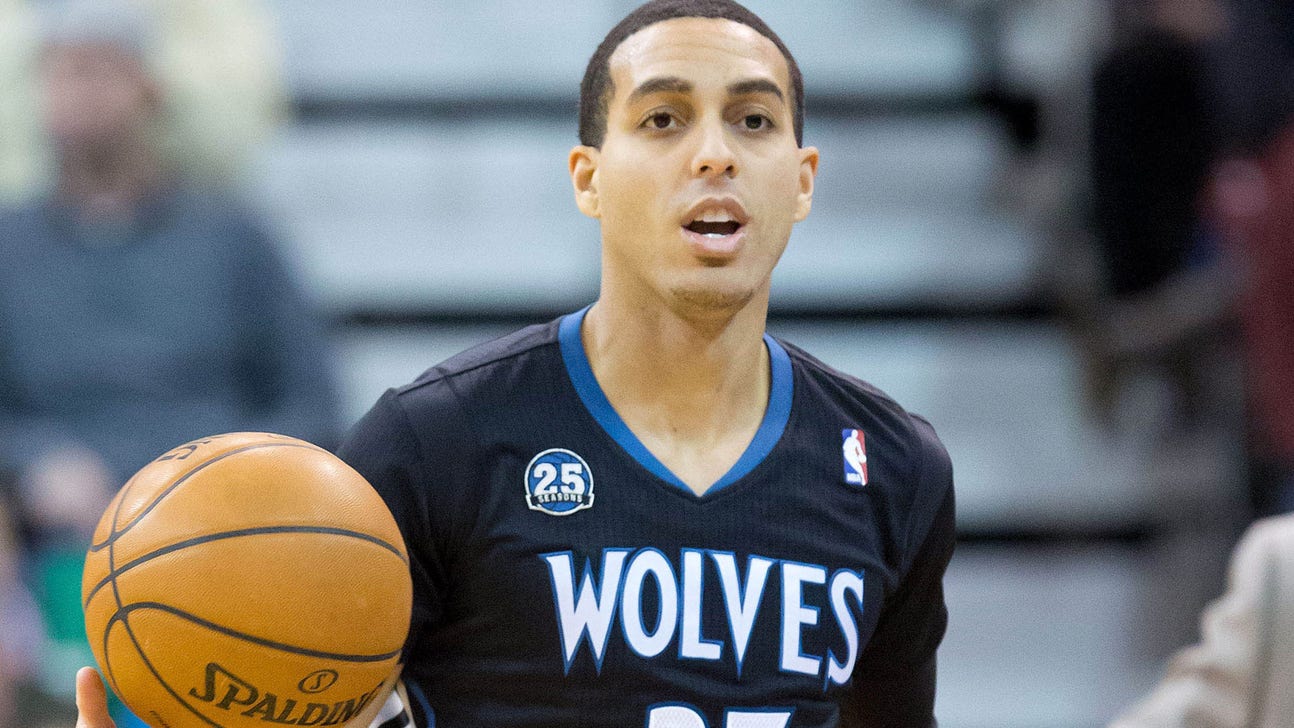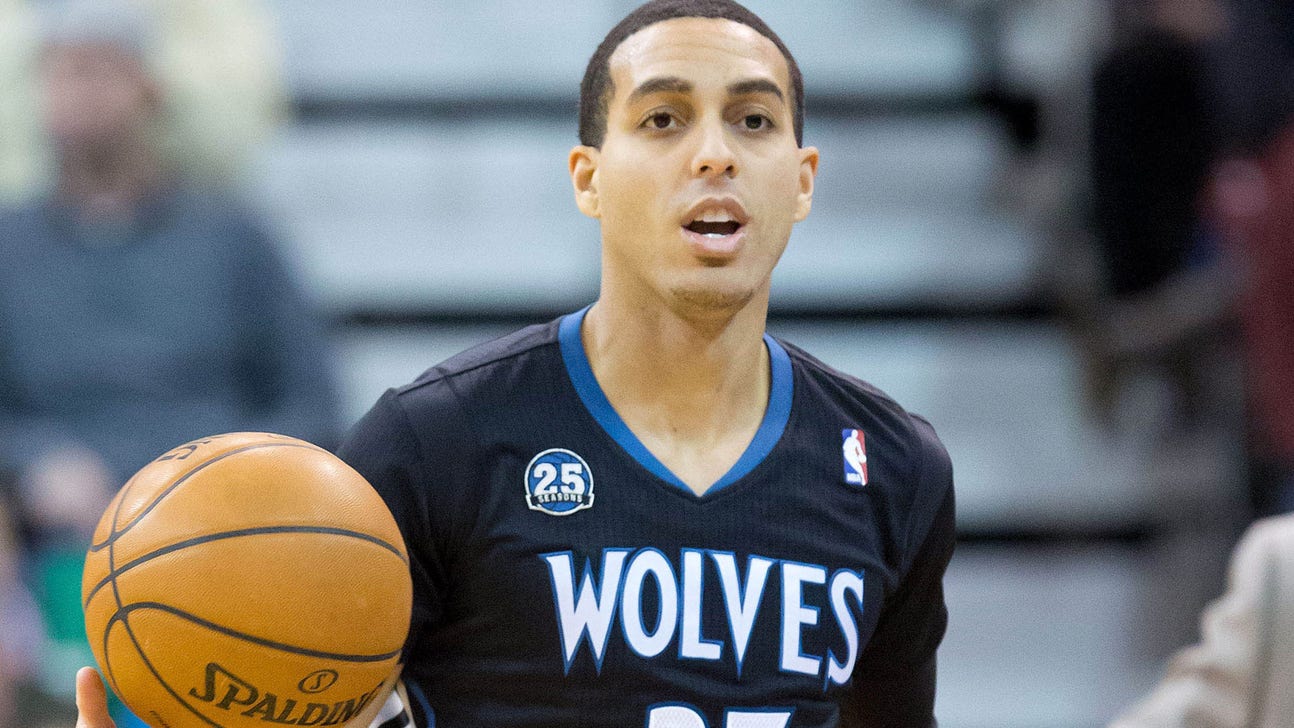 Wolves endure rough-and-tumble win at Utah
Published
Jan. 22, 2014 12:22 a.m. ET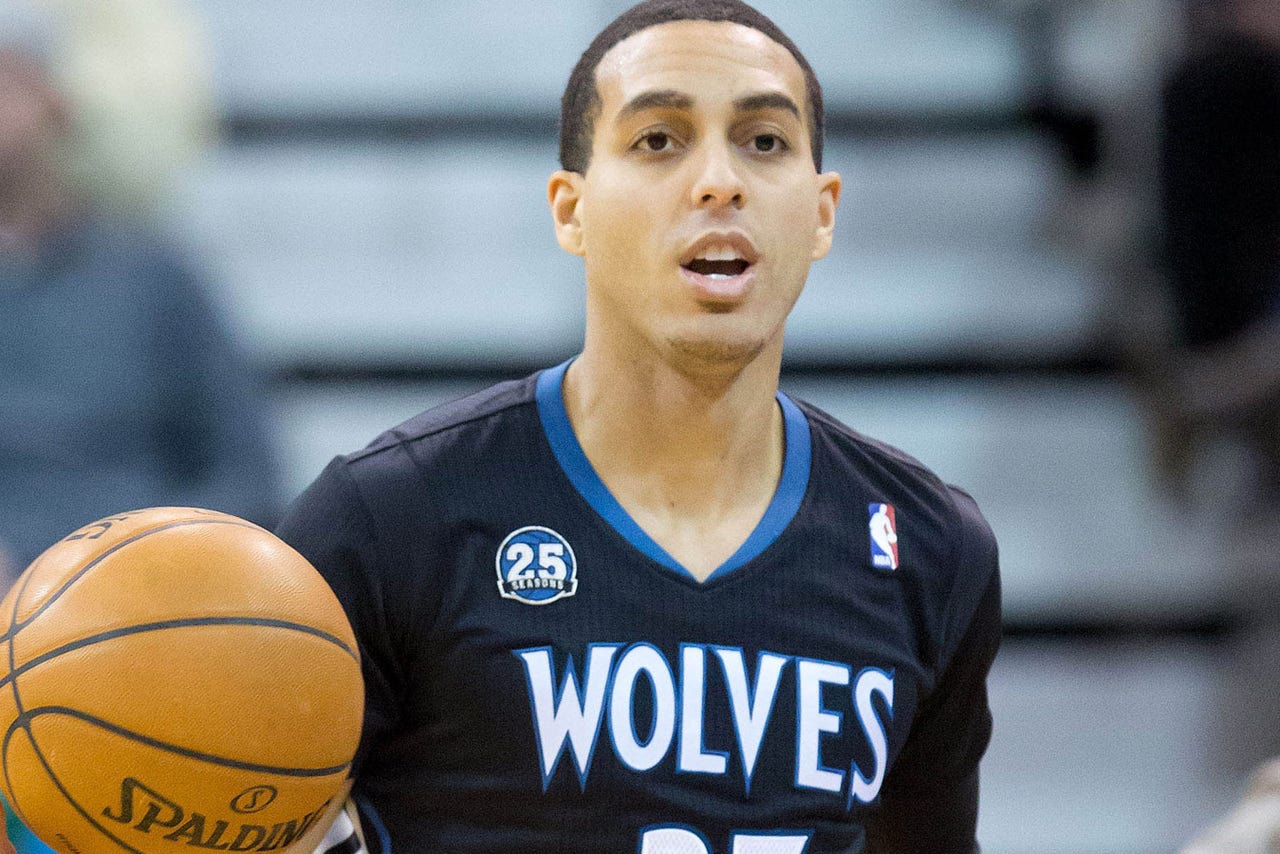 It took some bloodshed, but the Timberwolves completed a two-game sweep of the Jazz in a manner nearly as convincing as Minnesota's first victory.
Benefiting from a scheduling quirk that matched them up with the Western Conference's bottom team twice in two games, the Timberwolves used another hot start and balanced scoring attack to dispatch of Utah, 112-97. Kevin Love came within two assists of his first triple-double, Ricky Rubio had one of his better 2013-14 outings, and all five starters were staunch in securing Minnesota's first pair of back-to-back wins since the calendar turned.
But it came at the expense of shooting guards Alexey Shved and Kevin Martin, who both left the court bleeding and didn't return. Alexey Shved suffered a fractured nose in the first quarter, and Martin exited with a lacerated pinky finger on his right -- and shooting -- hand.
"I haven't talked to the trainers," coach Rick Adelman said during his postgame press conference. "I just talked to Alexey where he said his nose was broken, but it's not something that's gonna keep him out for a long time."
It was later confirmed Martin's finger isn't broken and won't require stitches.
Shved collided with both Alec Burks and Rudy Gobert while driving to the basket with less than a minute left in the opening frame. Martin was chasing after a loose ball near midcourt when he became tied up with Burks and mashed up his finger while committing a foul at the third's 3:01 mark.
Both injuries caused delays while crews wiped blood off the floor.
"I've never seen that much blood from just two players," Rubio said.
Said Adelman: "I told Alexey he's got to draw a foul. He really got hit, and Kevin, too. Hopefully, they'll both be OK."
If either Martin or Shved were to miss any significant time, Minnesota could be down to one or even zero players listed as two-guards. J.J. Barea and Chase Budinger would be in line to receive more minutes, with the possibility of rookie Robbie Hummel getting some increased action, too.
The team has two days off before facing the Warriors then Portland in a road back-to-back.
Losing Martin and Shved for either of those clashes would be costly. Tuesday, their in-game absences were inconsequential.
It wasn't quite as lopsided as their 98-72 beatdown Saturday at the Target Center, but the Timberwolves were just as salty three days later at EnergySolutions Arena in Salt Lake City.
Love tied Corey Brewer for a team-high 19 points and added 13 rebounds and eight assists. He came in needing only three boards to reach 4,000 for his career; since 1985-86, only Dikembe Mutombo and Shaquille O'Neal have reached that plateau in fewer games.
Love did it in 327.
"I just try to go out there every night, give it my all," Love said. "There's no such thing as a selfish rebound. There was a couple tonight where I was laughing with K-Mart, he was going out there and grabbing a few from me. I pushed Chase away from one. I just try to go out there and go after every single one. It's definitely an art form."
Rubio tallied 13 of his team's 31 assists, five steals and 11 points on 3-of-5 shooting -- his first double-digit scoring night since Jan. 4.
He even found time to play catch with a young female fan while Martin's blood was being wiped off the hardwood.
Rubio said he felt more comfortable than he has during a recent stretch where his shooting has been off and he's been benched for Barea in fourth-quarter situations.
"Not because the stats are saying that I played better today," Rubio said. "It's just because I was feeling better today."
Martin chipped in 18 points and hit a pair of 3s to contribute to Minnesota's early 19-6 lead, and Nikola Pekovic also had 19 points while pulling down nine boards.
The Timberwolves led by as many as 18 before a Gordon Heyward-sparked rally brought the Jazz within 58-50 midway through the third. But Minnesota shot back with a 10-0 run capped by Martin's 3-point play, and officials used a video review to take away a Jazz 3 that didn't beat the shot-clock buzzer.
That gave the Timberwolves a 21-point cushion, their largest of the night to that point.
Hayward returned from a strained hip flexor to score a game-high 27 points on 10-of-17 shooting. The Jazz (14-29), though, were without starting center Derrick Favors (hip).
Minnesota earned its first win at Utah since 2009 and moved to 20-21 at the season's halfway mark.
For the first time since March 2012, the Timberwolves had been fully healthy. Now, they'll await word on their two top shooting guards.
"There was a lot of blood out there," Adelman said.
Follow Phil Ervin on Twitter
---