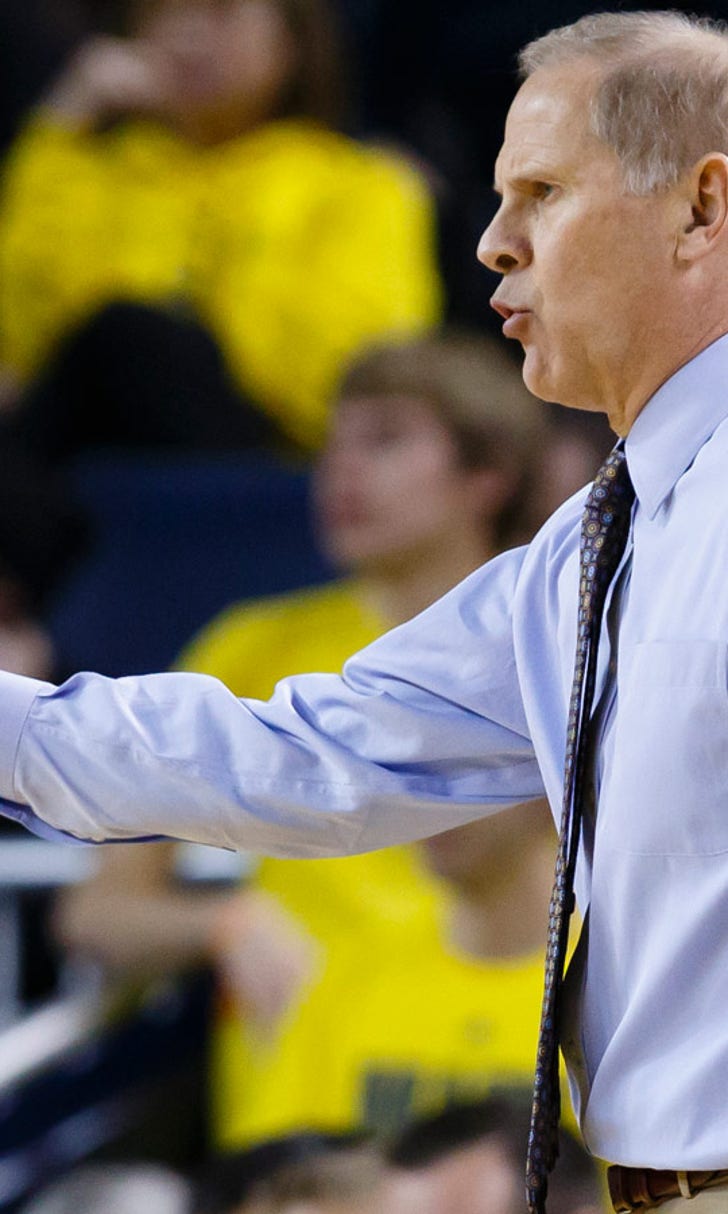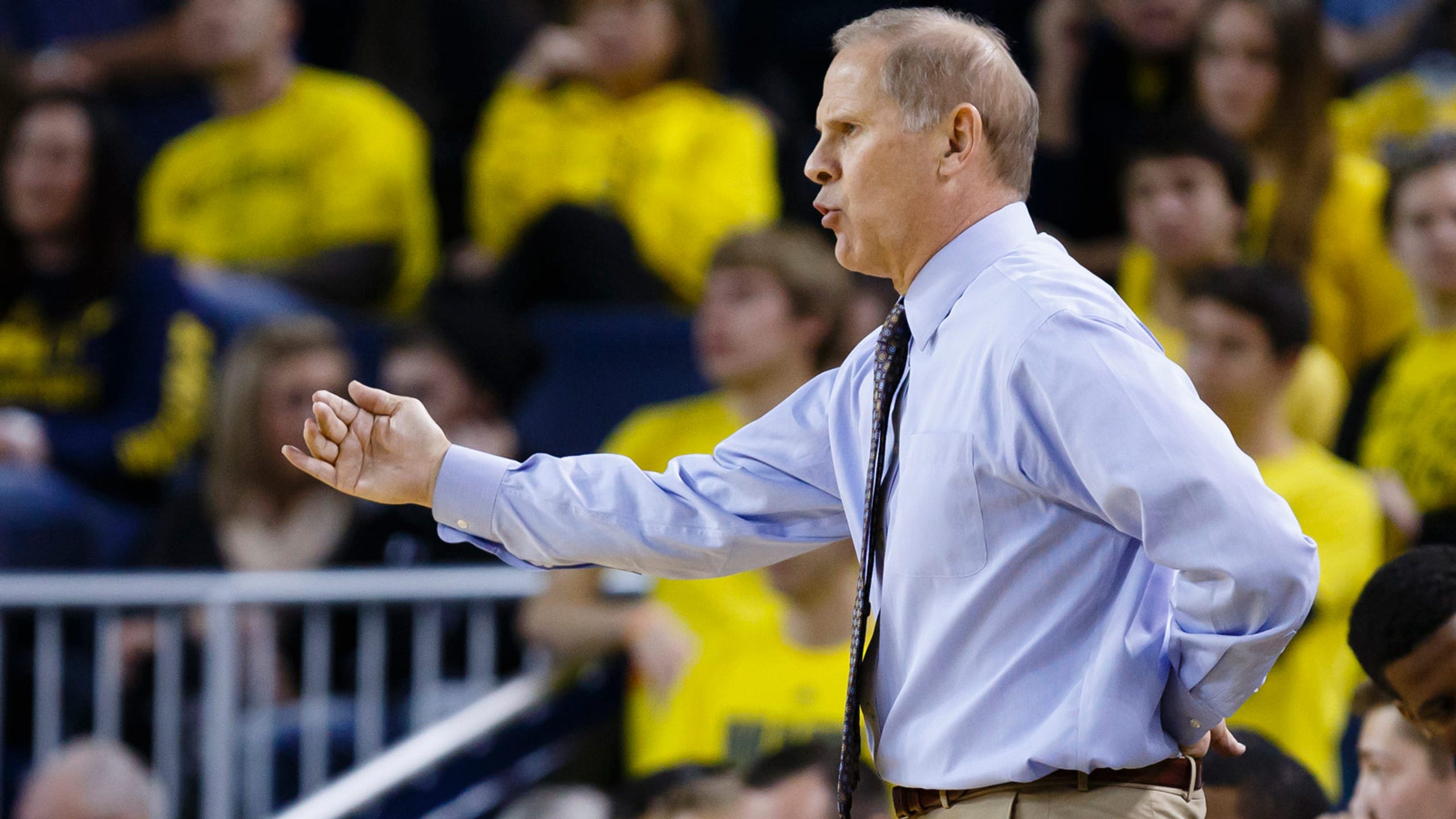 Wolverines face challenge against experienced Titans
BY foxsports • November 20, 2014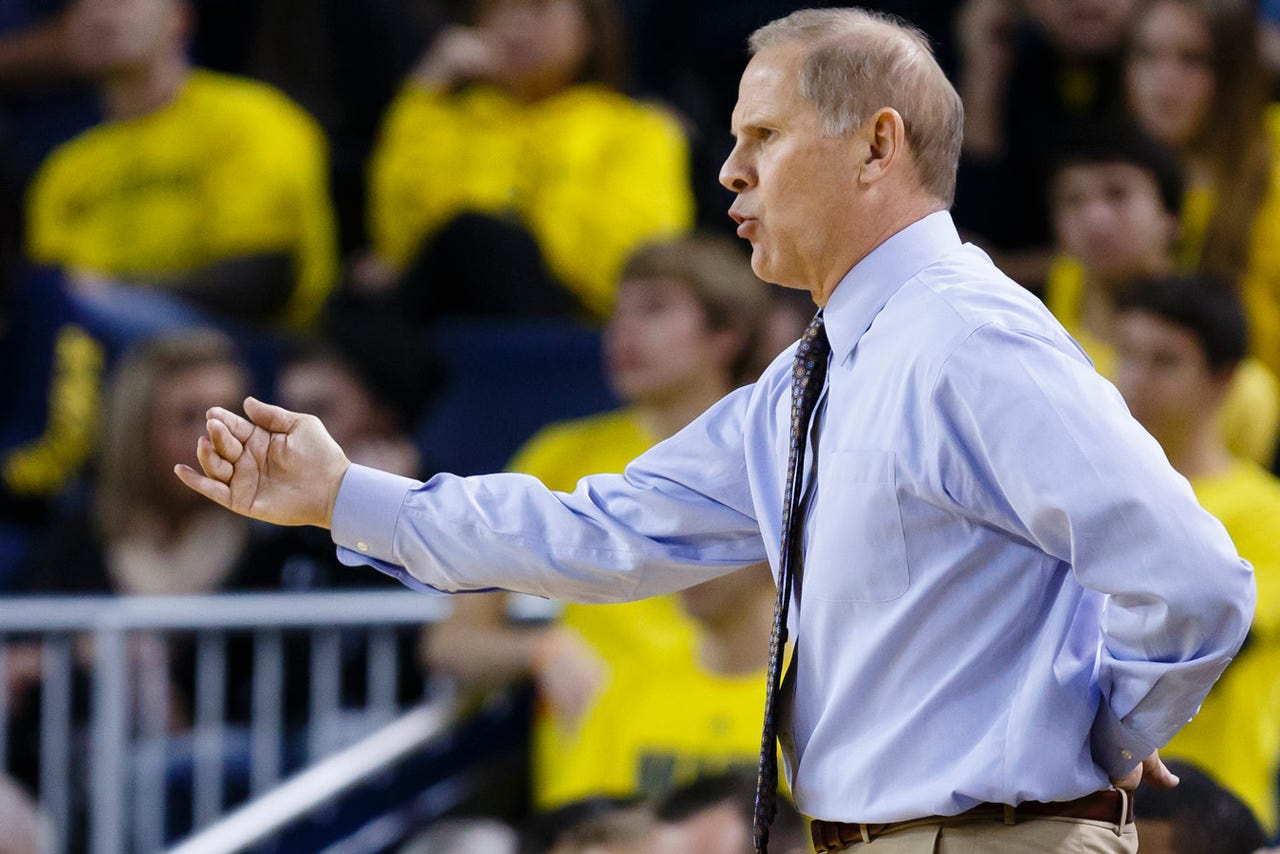 Michigan has more talent than Detroit, but coach John Beilein believes the Titans have enough experience to give his young No. 24 Wolverines a serious challenge.
The schools meet for the first time in five seasons Thursday night at the Crisler Center in this regional matchup of the Legends Classic.
Though juniors Caris LeVert and Spike Albrecht, and sophomores Zak Irvin and Derrick Walton Jr. have logged important minutes for Michigan (2-0) in recent seasons, Beilein's squad is still learning to play together now that the likes of Nik Stauskas, Glenn Robinson III, Jordan Morgan and Mitch McGary are gone.
After Michigan shot 48.8 percent and compiled a 72-57 rebounding advantage while beating Division II Hillsdale and Bucknell by a combined 48 points, Beilein expects the degree of difficulty to increase Thursday.
With a roster filled with in-state talent, Detroit (1-1) tries to snap a 13-game slide to the Wolverines that dates to a 55-51 road victory Dec. 19, 1981.
"We know what they are going to be like coming in," said Beilein, who was in his third season in Ann Arbor when the Wolverines won the most recent meeting, 75-64 on Dec. 13, 2009.
While Michigan has one senior on its roster, Detroit starts two in forward Juwan Howard Jr. - son of the Wolverines' "Fab Five" star - and guard Brandan Kearney, who spent his first two seasons at Michigan State and another at Arizona State. Starting junior center Patrick Ackerman is a transfer from Penn State while starting guard Anton Wilson is in his third year in the program.
Junior reserve Carlton Brundidge played 15 games for the Wolverines as a freshman in 2011-12 before transferring to Detroit.
"We have a lot of respect for that program as it is, but this team has a lot of talent, and a lot of experienced talent," Beilein said. "We're going to have to really play well. This is what you run into when you have NBA attrition, your young guys are going to run into old guys."
Max Bielfeldt, reclassified as a senior instead of a redshirt junior, could see more minutes for the Wolverines after he scored 18 in 16 minutes of Monday's 77-53 win over Bucknell. The forward, who underwent a hip operation in April, scored 38 points in his previous 39 games, but could prove to be a valuable asset off the bench.
"I think he had great confidence (Monday) and sometimes as a senior that just happens," Beilein said. "We'll wait and see how it plays out. I won't be making any knee-jerk reactions, but I would assume that he'll be in the game with Detroit."
Irvin will be on the court after totaling 44 points and going 7 of 11 from 3-point range in the first two.
Howard had a team-high 16 points with five rebounds and three assists in an 83-66 loss at Oregon. The Titans went 6 of 10 from beyond the arc and were tied at 35 after one half, but went 1 of 7 on 3s in the final 20 minutes.
"It's just a great experience playing in this kind of environment, playing against high-major athletes, something we can learn from," said Detroit coach Ray McCallum, a Michigan assistant in 1993.
Detroit has dropped 22 straight against ranked opponents.
---