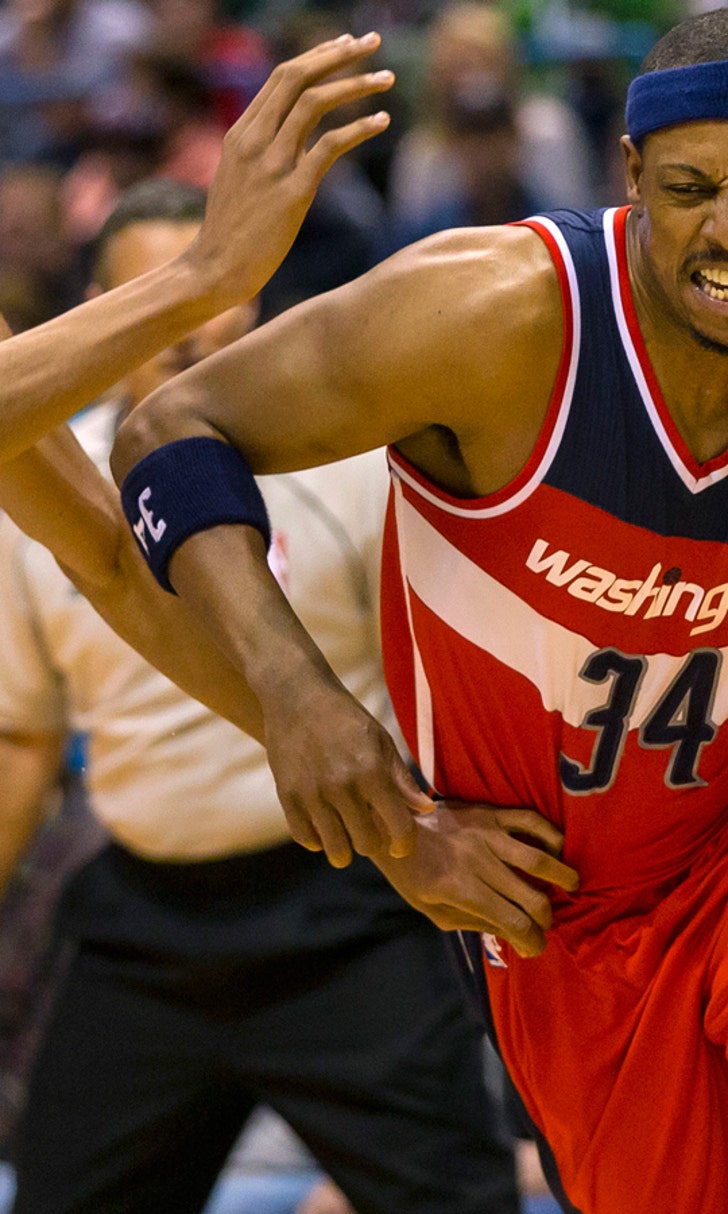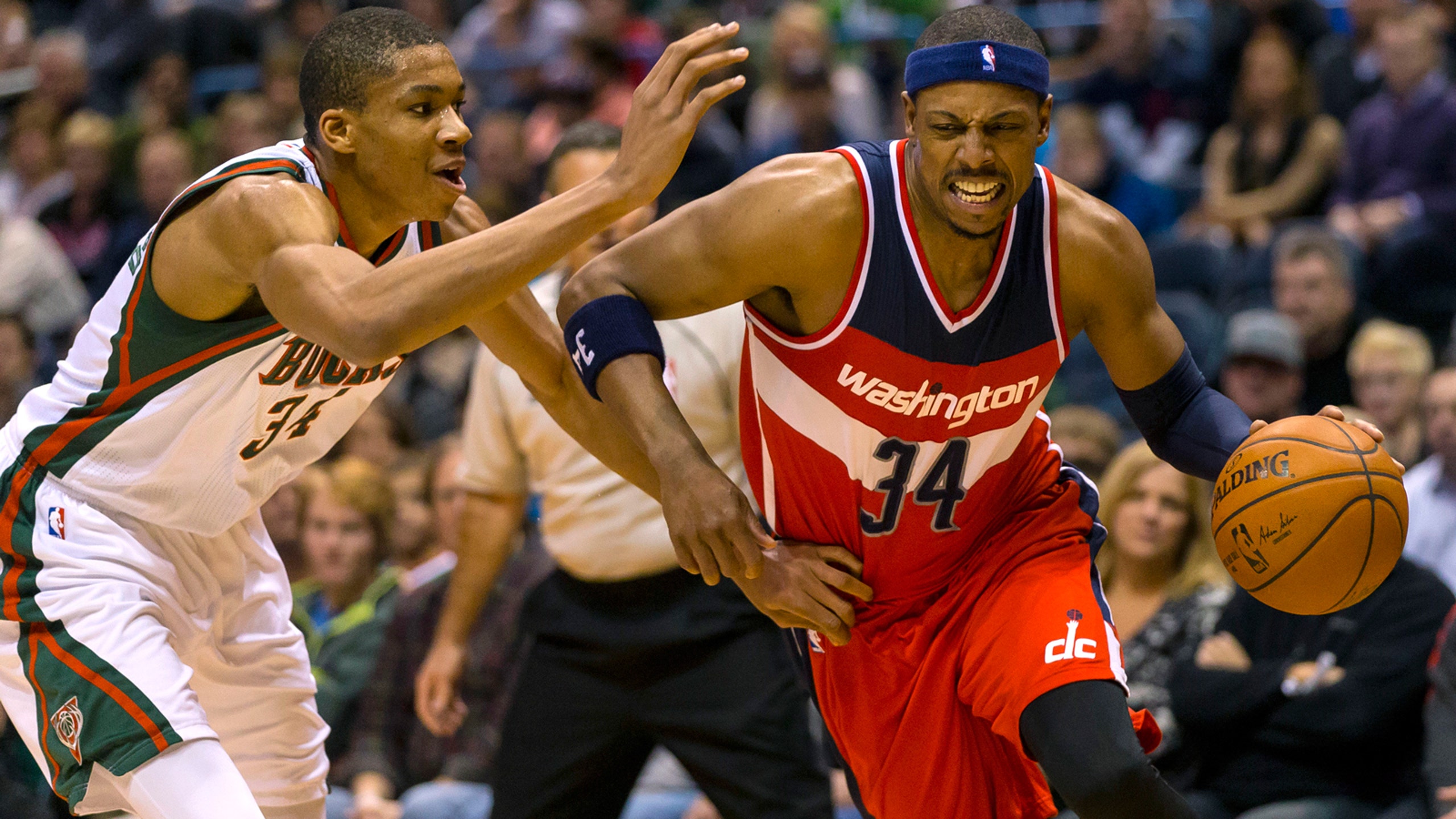 Wizards too much for Bucks, 111-100
BY foxsports • November 22, 2014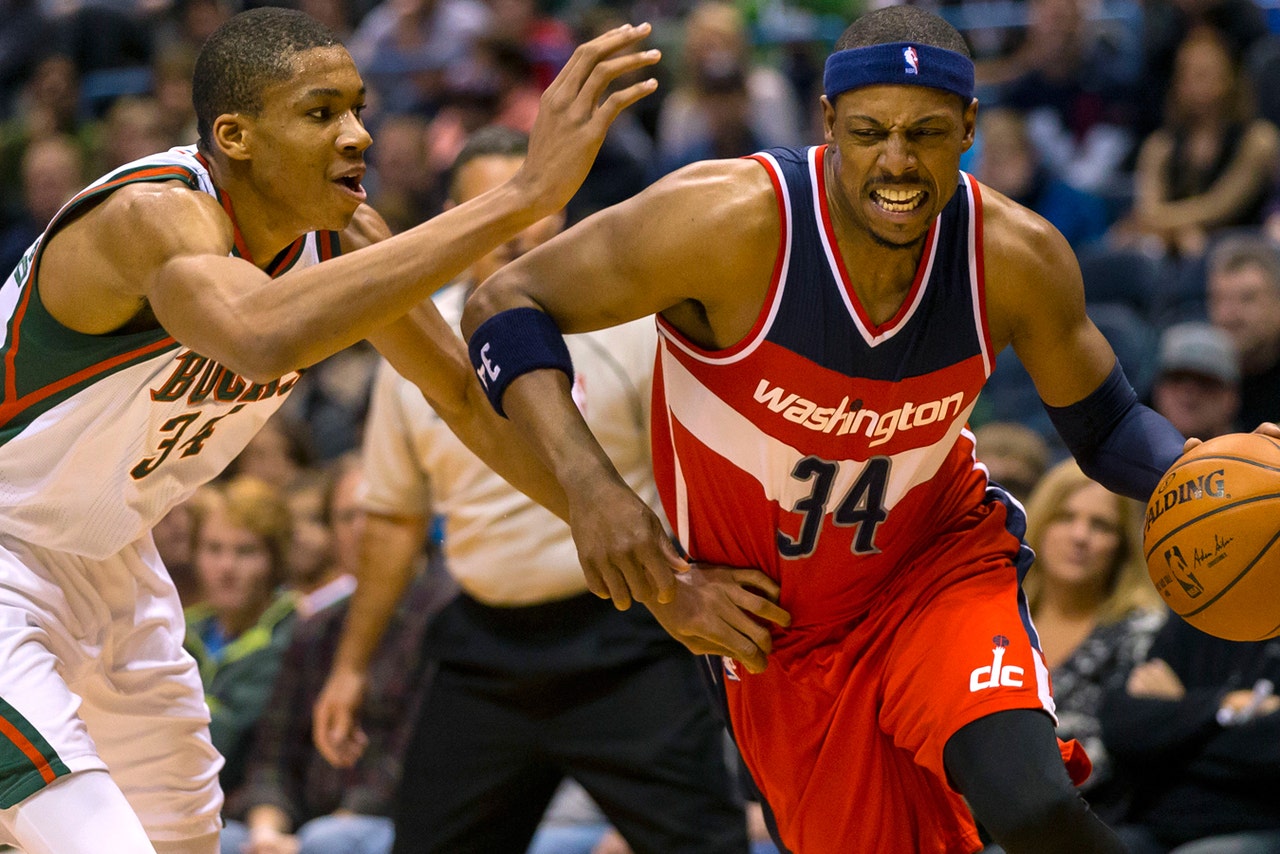 MILWAUKEE (AP) -- Washington Wizards coach Randy Wittman is watching his team grow up and become a contender.
One night after knocking off LeBron James and the Cleveland Cavaliers, the Wizards rallied behind John Wall and Paul Pierce, after falling behind by 15 points in the first half, to beat the Milwaukee Bucks 111-100.
Pierce led the Wizards with 25 points, hitting several key shots down the stretch, and Wall added 19 points and 9 assists.
Wittman said he was disappointed with the way his team started after its big win over the Cavaliers.
"We threw the ball over the place to start the game," he said. "We were able to right the ship late in the second quarter. In years past, we may not have been able to recover."
John Wall said the Bucks came out and "hit us in the mouth."
"In the past, we would have folded and lost by 30," he said. "But we dug deep and played hard. Once we got the lead, we never looked back."
Wall said the game was very important after Friday's win.
"You don't win last night on the big stage and then come out here and get beat," he said. "Otherwise, what was the point of winning that game? This is a big statement for our team."
The Wizards, at 9-3, have the second best record in the Eastern Conference.
"The way we played in the second half is the way we're capable of playing," Wittman said.
The Wizards took control of the game by outscoring the Bucks 19-8 to start the fourth quarter, grabbing a 93-78 lead when Bradley Beal hit a 17-foot jumper with 7:15 remaining.
Milwaukee fought back and cut the lead to 104-97 with 2:13 remaining when Ersan IIyasova hit a jumper. But Pierce hit a 19-foot jumper as the shot clock expired to give Washington a 106-97 lead with 1:13 remaining.
Wall then stole the inbounds pass and scored on a dunk with 1:10 remaining to put the game away.
Beal added 17 points for the Wizards.
Giannis Anteokounmpo said the Bucks did not play with as much energy as the game went along.
"We didn't play as hard as we did in the first half," he said. "The ball got stuck in our hands a lot."
Bucks coach Jason Kidd said the Wizards turned up the pressure in the second half.
"We have to understand teams are going to press us," he said. "Teams are seeing that if you press us right now, we can't handle it. That's something we have to address.
Brandon Knight led the Bucks with 27 points and Anteokounmpo added 20 points. Milwaukee lost its second straight game and fell back to .500 at 7-7 after winning three straight games.
---