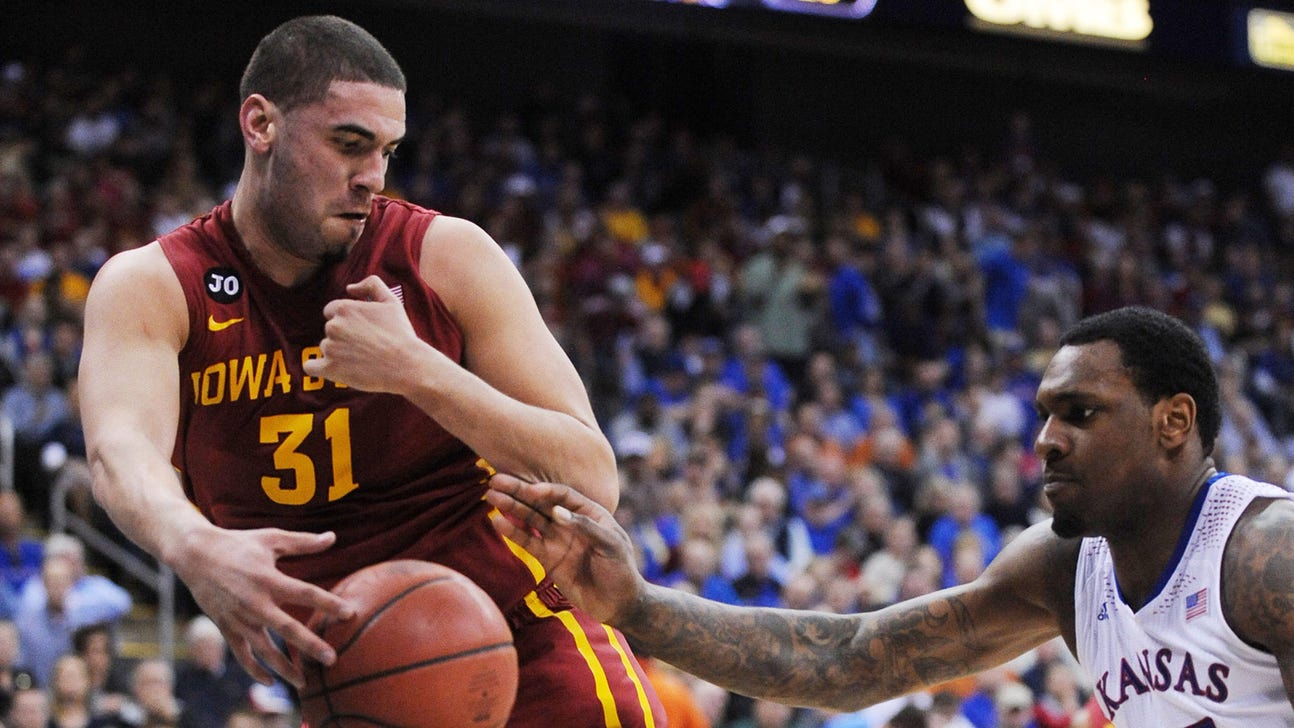 Without Embiid to defend, Iowa State's Niang lights up Jayhawks
Published
Mar. 14, 2014 11:01 p.m. ET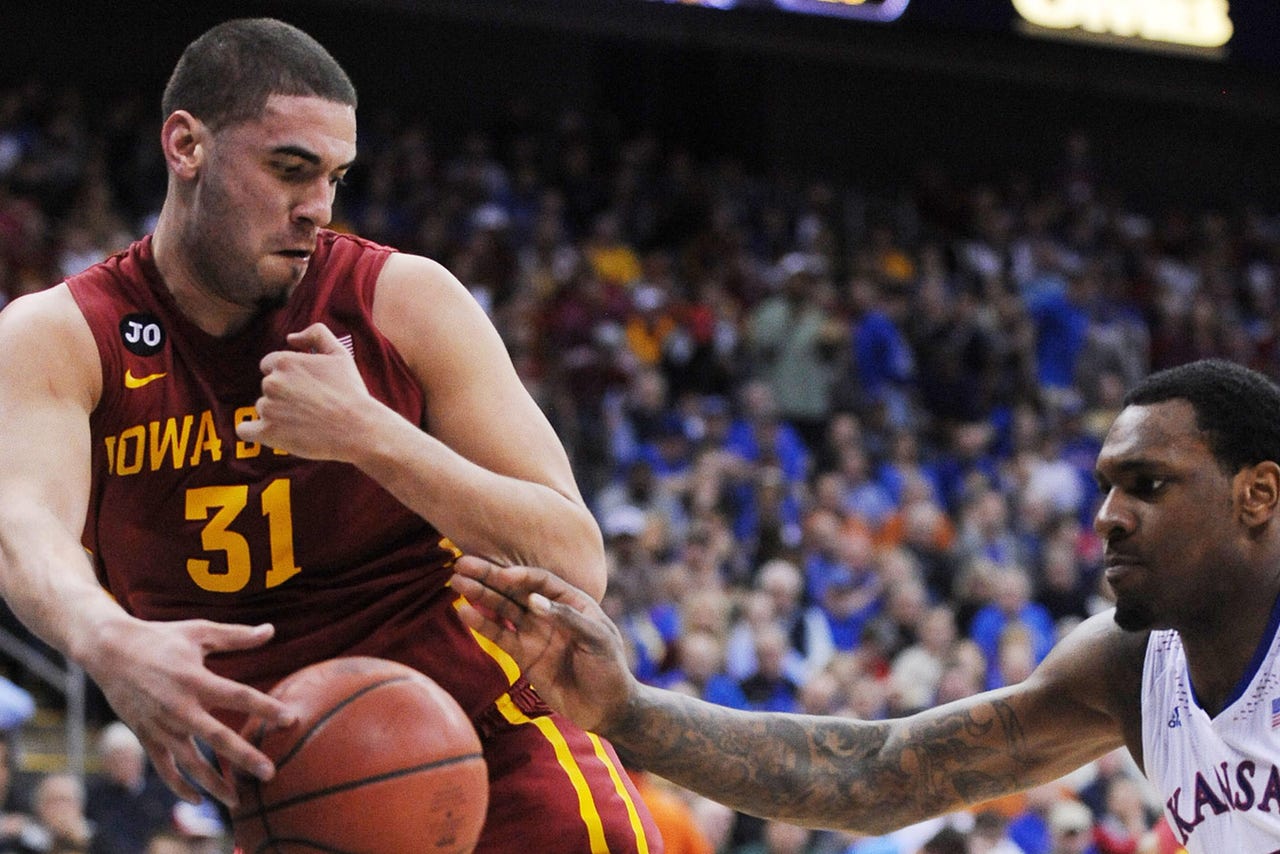 KANSAS CITY, Mo. -- The easy thing to do would be to panic about Kansas' interior defense, the one that seemingly got exposed in the Jayhawks' 94-83 loss to Iowa State in the Big 12 Tournament semifinals Friday night.
The Cyclones, led by 6-foot-8 Georges Niang's 25 points and seven assists, seemed to reveal the Jayhawks for what they are -- a team desperately missing its 7-foot-1 supreme big man, Joel Embiid.
Kansas coach Bill Self isn't falling for that.
Indeed, Niang beat up the Jayhawks by scoring 20 of his points in the paint, and Self seemed to simply throw up his arms in frustration at times as he alternated Tarik Black and Jamari Traylor, and even Perry Ellis on occasion, in a failed effort to slow Niang down.
But Self made a good point after Friday's loss: The Cyclones, and Niang in particular, are not a team with prototypical big men, making them unusually hard to defend.
"There aren't many teams in the country whose '5' man is taking 130 or so 3s on the season," Self said. "And not many teams have their '4' man putting up 100 or so 3s.
Lookin' good! CLICK HERE to check out our gallery of cheerleaders from around the Big 12.
"They are just a hard team to guard when they get going from the perimeter. They spread you out, space you out, and it is hard to defend no matter who you have down low."
Yet it wasn't the three-point threat from Niang that did in the Jayhawks on Friday.
Niang hit just one of four from beyond the arc. Niang's damage came from him on the move, slashing and driving and sometimes dishing to teammates.
"But it's not him on the low block," Self insisted, "it's him driving to the low block.
"Joel not being in there...he could probably guard Niang a little better. But I think it was more of a collection of everybody (not playing defense) rather than just one individual."
Even Niang seemed to agree.
"(Embiid) is a great rim protector," Niang said, "but they have plenty of guys who can defend. It wasn't that easy."
Black, who spent 18 minutes chasing Niang around and wound up with four fouls, seemed to be offended slightly that he might be perceived as one of the primary reasons there are so many questions now about the Embiid-less Jayhawks.
"He's a big piece of our program," Black said, "but everybody has to make up for his absence. We have to rotate on defense as a team (without Embiid). Our ground defense has to be better...
"The whole team has to take up the pressure."
This is true. The Jayhawks couldn't seem to defend Cyclones forward Melvin Ejim, either. Ejim finished with 19 points and five rebounds.
But it was Niang who seemed to ignite the Cyclones, often spinning and whirling through the lane, catching the Jayhawks flat-footed. Niang hit 11 of 22 shots, and accounted for 44 total points (five of his assists were on three-pointers).
At times, Self could only simply watch and admire.
"He scores the majority of his points by being crafty," Self said. "He's not the quickest guy, but he's probably as hard to guard as anybody because he can play at different speeds and he's shifty. He can get you leaning one way and come back the other way.
"He's very good at spinning, as you guys know. So what I thought he did a great job of was catching the ball beyond the arc and put his head down and drive, and then however we guarded him after that, he countered (with a shot or a pass).
"He's really good. He's a fun player to watch unless he's kicking your butt, like he did tonight."
You can follow Jeffrey Flanagan on Twitter @jflanagankc or email jeffreyflanagany6@gmail.com.
---