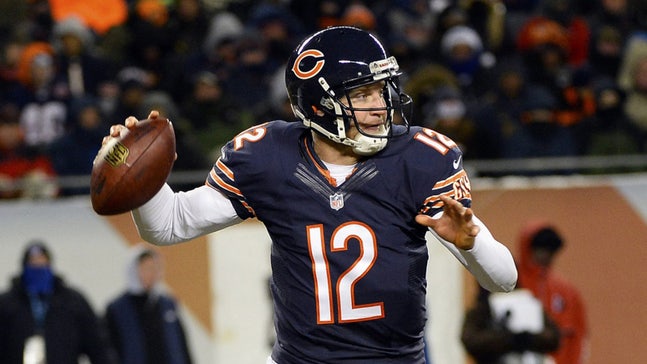 With new toys, onus falls on Bucs QB Josh McCown to produce on offense
Published
May. 13, 2014 4:44 p.m. ET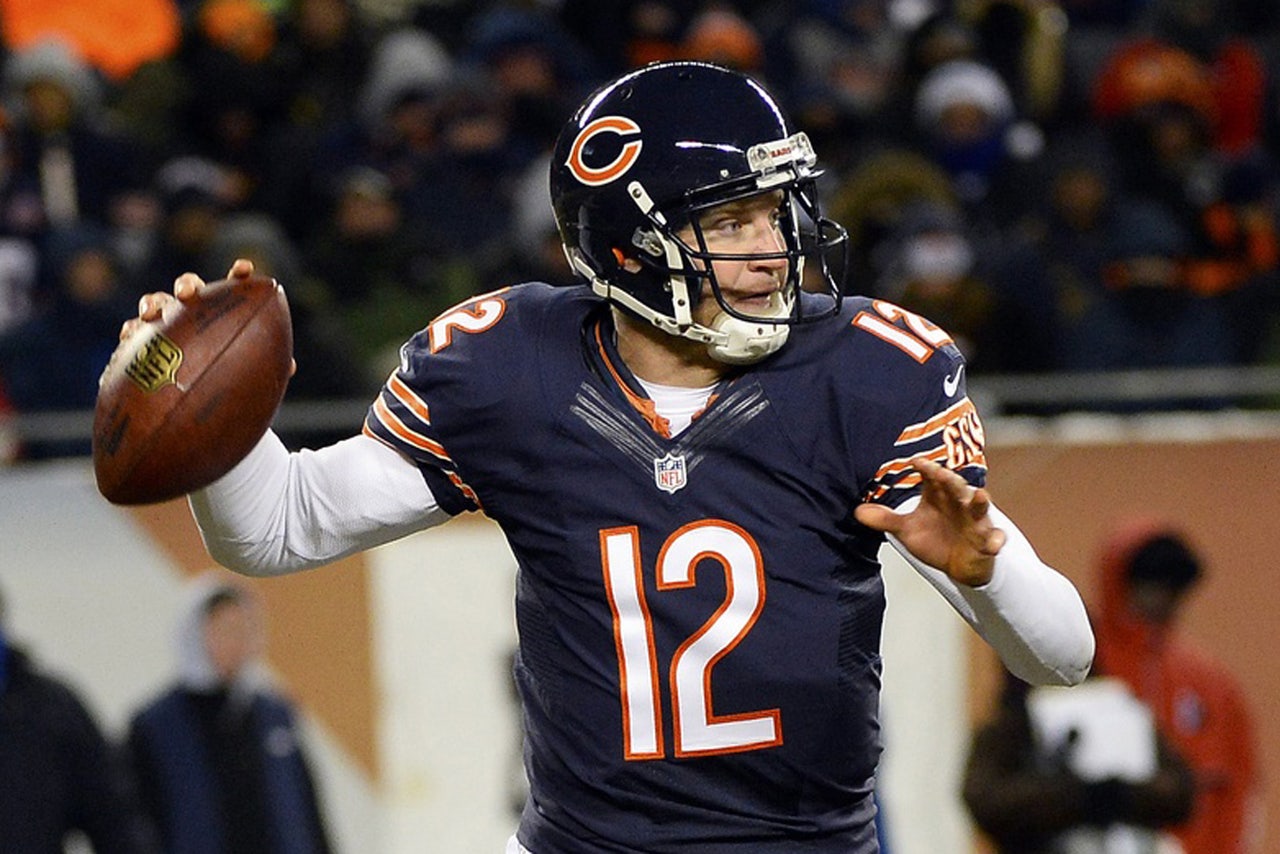 TAMPA, Fla. -- There were two winners in the Tampa Bay Buccaneers' draft: quarterbacks Josh McCown and Mike Glennon. They should have snoozed well after Saturday. Ten years separate them in age. McCown has played in 45 more career games. But both should have owned a grin as wide as Hillsborough Bay after the Bucs drafted six offensive players to make their lives easier.
There's responsibility that comes with the riches, too.
Both must take advantage of the bounty ... or else.
First, coach Lovie Smith named Glennon the Bucs' Quarterback of the Future last week. It's still hard to believe that happened. (So if Glennon is the face of tomorrow, why isn't he gaining valuable starting experience today? Why is McCown here?) Whatever. It was said. Glennon should be happy.
Then the Bucs drafted wide receiver Mike Evans and tight end Austin Seferian-Jenkins in the first two rounds to pair with acrobat Vincent Jackson. Those are three toys standing at least 6-foot-5, 230 pounds for McCown, the new starter, in his playpen. We've heard basketball homages such as "Twin Towers" and the "Dunkaneers" from general manager Jason Licht to describe the Bucs' targets.
Before long, you expect Adam Silver to stroll into Licht's office and ask for an opinion on Donald Sterling.
"Well, it just helps our football team," McCown said. "Regardless of who we picked, we were going to help our football team, and my job doesn't change. From that standpoint, I approach it the same way. I don't feel there's any more pressure on me because those guys are there."
McCown would never admit he feels pressure. But a healthy understanding of the situation should be there for both him and Glennon.
The Bucs are a different offense with Evans and Seferian-Jenkins in pewter and red. No more excuses. No more margin for error. No more wondering, "What would a Bucs quarterback look like if he had help downfield?"
That was a fair question when Glennon had Jackson, Tim Wright and ... wait for it ... no one else. That was fair when the Bucs ranked last in the league by averaging 176.2 passing yards per game in the dark, hopeless hours of 2013 that made "The Golden Girls" reruns more appealing than some of the Bucs' blunders.
But these new additions mean new expectations for McCown and Glennon, if the future becomes now sometime next fall. The Bucs' offense has begun to resemble a Chicago Bears clone of what McCown enjoyed with roundball-worthy targets in Brandon Marshall and Alshon Jeffery.
Dunkaneers? McCown must be a slam dunk from the pocket.
"If anything, when ... you add to that side of the ball, and you feel they're going to help you, it just helps all of us on offense," McCown said. "It helps Vincent, (running back) Doug (Martin), everybody, the O-line, because when you have guys that can create mismatches and get open, the ball can get out of your hand, you can hold onto the ball, all those things. So it helps more than anything, and I don't put any more pressure on myself because there's a standard, anyway, that I want to play that transcends who I'm playing with."
Let's be honest. The Bucs will win games with their defense. McCown will be asked to do just enough to place them in a position to thrive. He'll be the master of ceremonies, while defensive tackle Gerald McCoy and linebacker Lavonte David and the rest will be the headliners, the closing acts. That's the way the show will go.
It's hard to envision McCown becoming anything more. That's why he must take advantage of what Jackson, Evans and Seferian-Jenkins will offer. It's fair to consider McCown little more than a bridge to someone -- Glennon? Someone else? -- but that extension must include more touchdowns than bad memories along the way. In the end, he must preserve instead of harm the Bucs' chances on Sundays.
Now he has the weapons to do it. This is his time.
"I thought it was cool," Bucs offensive lineman Evan Dietrich-Smith said of the offensive additions. "Obviously, you look at our team, we've got a lot of guys on defense. I'm not the GM. I don't make those calls. But it was exciting to see us get some really good weapons. We can attack down the field, down the middle."
Down the field, down the middle, short screens, some way else. McCown must be good, however he chooses to chip away at a defense. He knows it. Everyone watching does.
"There's an expectancy from myself of what I want to get done with our team," McCown said, "and that's what I stay focused on."
The new riches come with a disclaimer.
Use well. Use wisely. Use often.
It's time for McCown, and someday Glennon, to do all of the above as fast as possible.
You can follow Andrew Astleford on Twitter @aastleford or email him at aastleford@gmail.com.
---