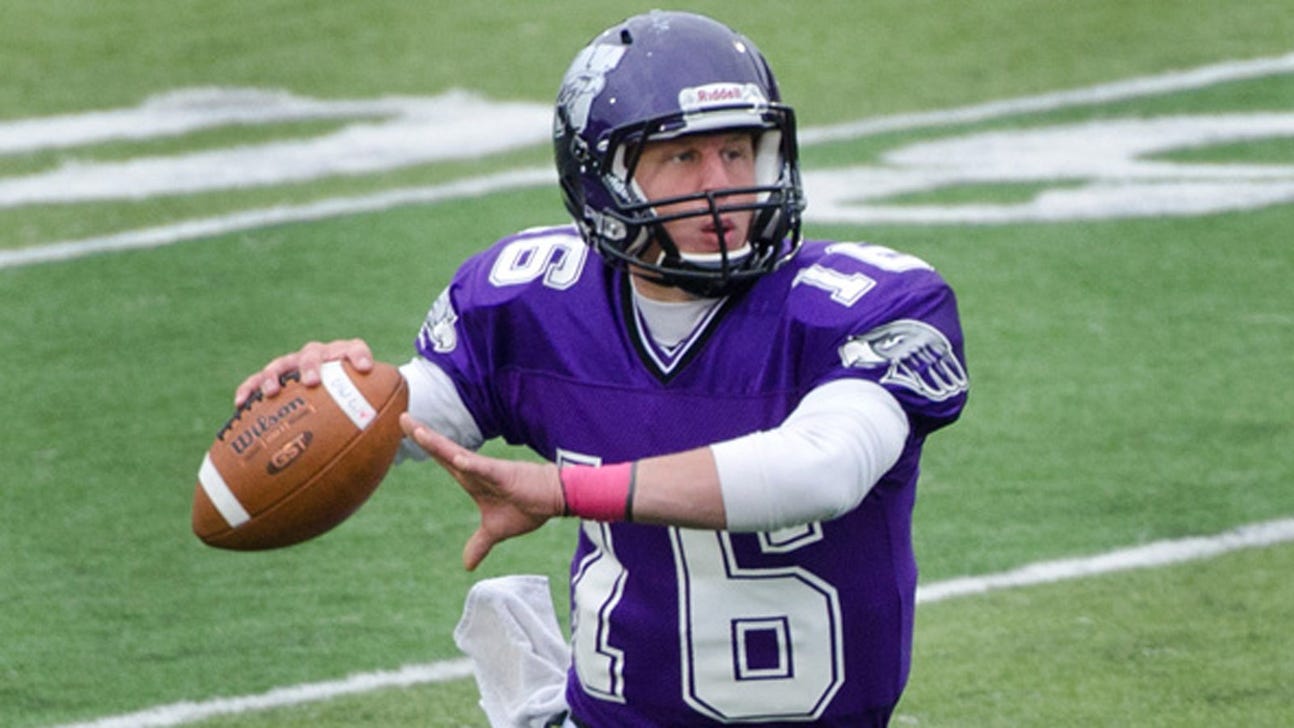 Wisconsin-Whitewater in D-III national championship for eighth time in nine years
Published
Dec. 17, 2013 11:10 a.m. ET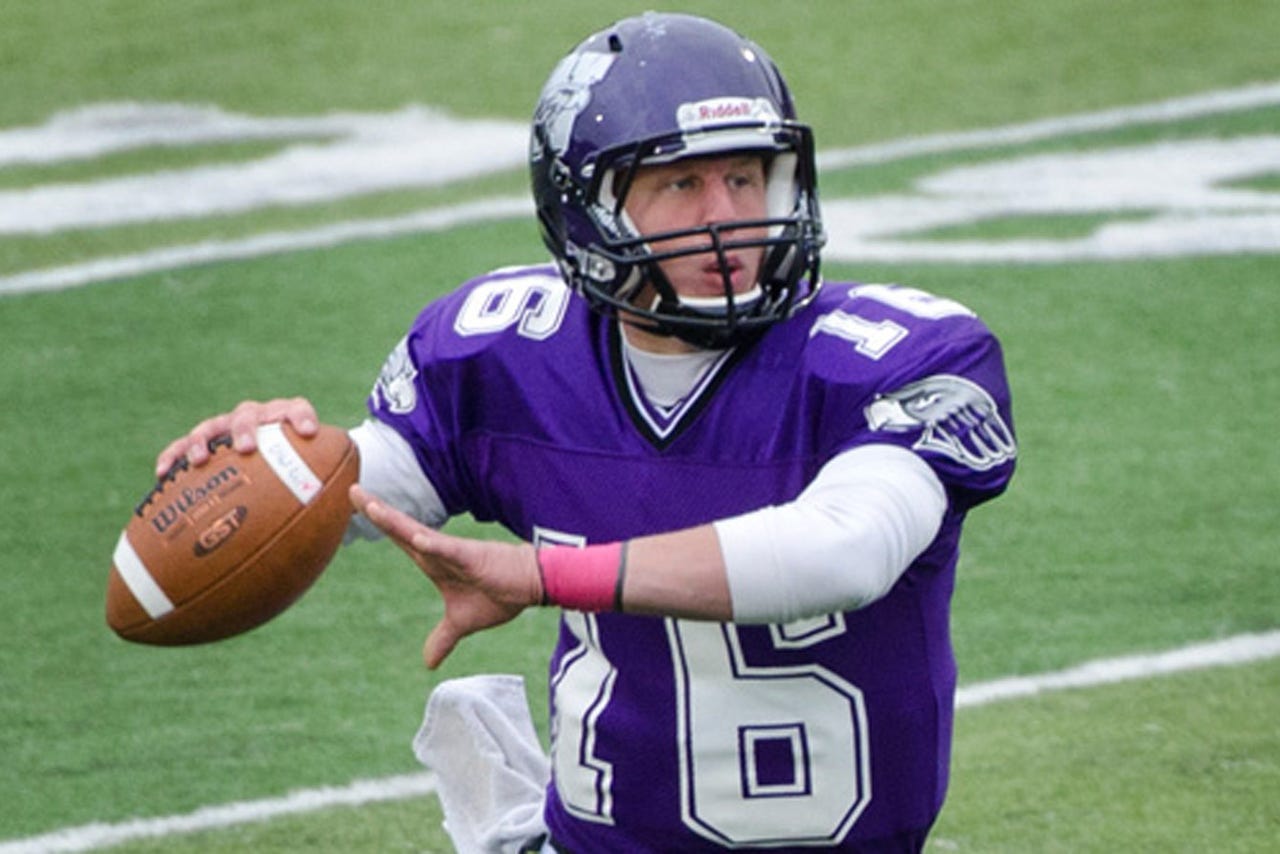 The first five offensive drives of Saturday's game went
about as poorly as could be imagined for a Wisconsin-Whitewater football team
on the cusp of playing for a national championship. The Warhawks, so accustomed
to winning over the years, looked instead as though the weight of the moment
might collapse right on top of them. 
The results looked like this: Punt. Punt. Safety. Fumble.
Punt. Whitewater trailed 12-0 against undefeated Mary Hardin-Baylor in a
national semifinal, and a Stagg Bowl spot was slipping away.
At least, that's how it looked from the outside. On the
sideline, players said there was no panic.
"It wasn't a big commotion," Warhawks receiver
Tyler Huber said. "We knew what we needed to do. Basically, we were not
playing at the level we wanted to play at in the beginning of the first
quarter. We were shooting ourselves in the foot. We knew sooner or later we'd
get in rhythm and we'd get things going and it would be all right."
Added Whitewater linebacker Cole Klotz: "We were kind
of all over the place. Everybody needed to take a chill pill."
The confident and calm approach worked, as it has all
season. Whitewater stormed back to stun Mary Hardin-Baylor 16-15 and advance to
its eighth Stagg Bowl in nine years. And though the game was thrilling, players
recognized in the immediate aftermath that time for celebration was limited.
Following a flight from Texas and a bus ride from Madison to
Whitewater, they arrived at their dorm rooms after midnight on Sunday. They
were back in the film room early the next morning to prepare for their toughest
challenge yet -- one that has become awfully familiar.
Whitewater (14-0) will face Mount Union (14-0) at 6 p.m. CT
Friday in Salem, Va., for the Division III national championship. It is a team
the Warhawks have played in all seven of their previous trips to the title
game, with Whitewater winning four of those games. Mount Union narrowly edged
North Central (Ill.) 41-40 on Saturday to make its ninth straight championship
appearance.
"We seem to play them a heck of a lot more than anybody
else in our conference it seems like over the past couple of years," said
Klotz, who leads Whitewater with 96 tackles. "It's a great rivalry. We've
got nothing but respect for each other."
The fact Whitewater has reached this point is not all that
surprising when considering the program's track record of success. Under
seventh-year head coach Lance Leipold, the Warhawks are an astounding 93-6
(.939 winning percentage). But a closer look at the team's turnaround over the
past two seasons is worth noting.
A year ago, the unthinkable happened at Whitewater: the
Warhawks missed the playoffs entirely. Whitewater had its 46-game winning
streak come to a crushing end early in the season and finished 7-3.
Leipold said he always envisioned Whitewater's first season
without a title game appearance might come during a year in which it completely
missed the playoffs. He noted the Wisconsin Intercollegiate Athletic Conference
was one of the most difficult in the nation. He also pointed out several key
players suffered injuries last season, though he did not offer that as an
excuse.
Leipold wouldn't use the word complacency but did say he
thought the team lost its edge last season.
"A lot of people want to be part of a winning program
and be on a winning program, but are they willing to do all the things that are
necessary to keep it going?" Leipold told reporters this week on a
conference call. "We'd had guys that were in our program that just didn't
want to play football anymore. We had some young players we recruited in our
two-deep that decided that, 'Wow, this is a lot more work than I thought it was
going to be.' That was a poor evaluation and poor decision-making on my part as
a head coach."
Klotz and Huber said they used last season as a motivating
force and rallied teammates to realize a national title berth wasn't simply
handed to them because they had been there before. Schematically, the team was
aided this year by staff turnover that breathed new life into the program.
Andy Kotelnicki took over as offensive coordinator for Steve
Dinkel, who was with the program since 2001. The Warhawks also hired Alan
Hensell to serve as the team's wide receivers coach. And the results have been
spectacular. Whitewater increased its scoring average from 24.7 points per game
to 35.8. At the same time, the Warhawks dropped their scoring defense average
from 10.2 to 8.7 points under 12th-year defensive coordinator Brian Borland.
Huber said Kotelnicki opened up the offense more this
season, which has created more explosive plays. Whitewater is passing on 45.1
percent of its plays, compared to 40.3 percent last season.
Quarterback Matt Behrendt has thrived in the offense and put
together one of the finest seasons you'll ever see from a Division III
quarterback. Last season, he earned the starting job midway through the year
and threw for 775 yards with five touchdowns and five interceptions. This
season, he's thrown for 3,041 yards with 36 touchdowns and only one interception.
Consider that the 17 other Division III quarterbacks to have
thrown for at least 3,000 yards this season combined to throw 166
interceptions, or nearly 10 per quarterback.
"It's really mind-blowing," Mount Union coach
Vince Kehres said of Behrendt's season. "To have a percentage like that,
every once in a while, you'd think a ball would get tipped in the air and it's
not the quarterback's fault. Somebody picks it off. It shows tremendous
accuracy and outstanding decision-making to not try and force throws."
Huber, a first-team all-conference player in 2011, suffered
a season-ending ankle injury after two games last year. But he has returned for
his senior season and caught 37 passes for 478 yards with six touchdowns. Jake
Kumerow has become Behrendt's favorite target with 70 catches for 1,228 yards
and 17 touchdowns.
The Warhawks recognize they'll need every bit of that
production to topple the defending champions. And simply being in the title
game after a one-year hiatus is not enough.
"When something is taken away from you," Leipold
said, "you've got to go back and get it."
---