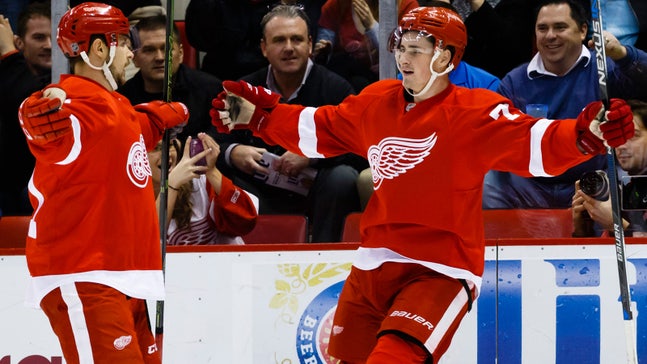 Wings try to extend point streak Tuesday
Published
Dec. 1, 2015 11:34 a.m. ET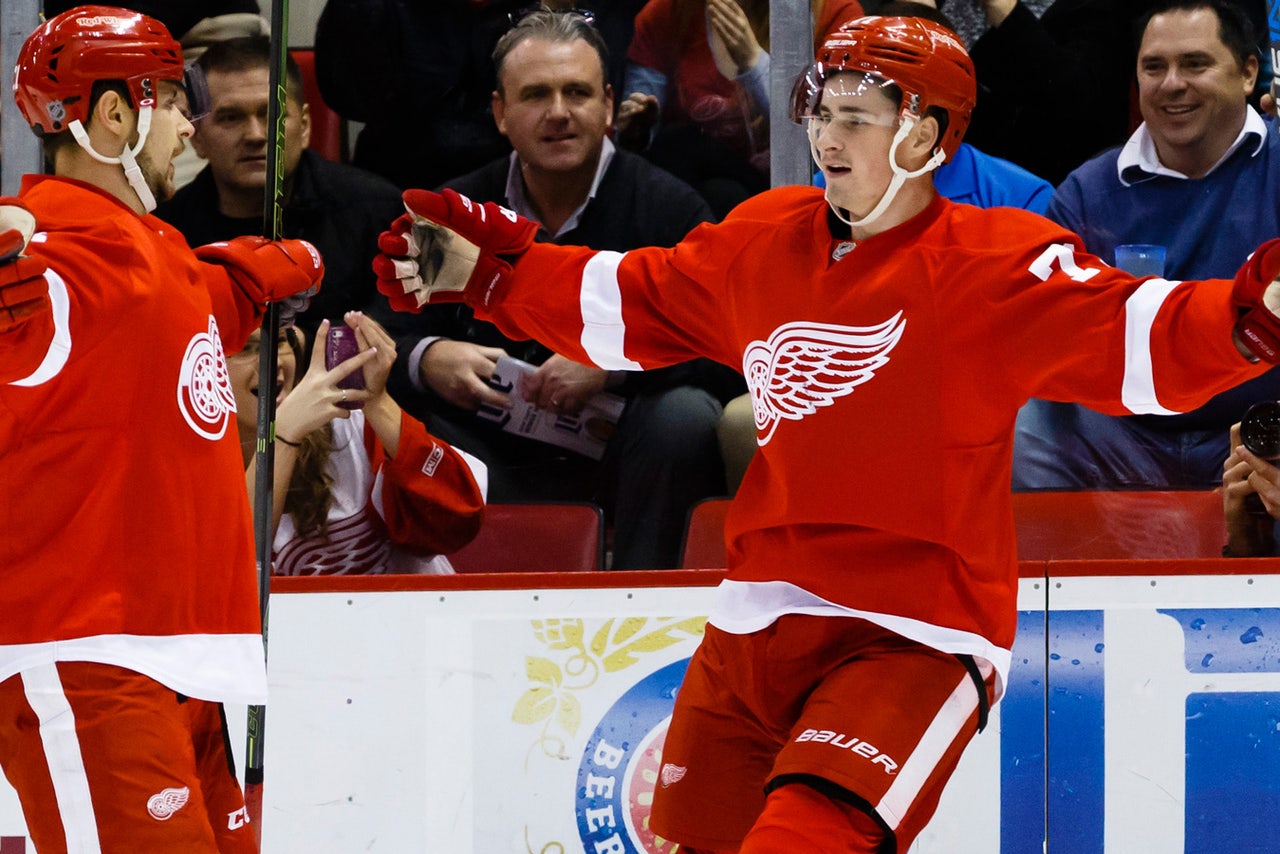 At first glance, the Detroit Red Wings' point streak looks pretty good. A closer look, though, reveals a negative trend.
The Red Wings hope a meeting against a team they have cleaned up against will keep them from leaving any more points on the table when the Buffalo Sabres visit Tuesday night (7 p.m. pregame, 7:30 face-off on FOX Sports Detroit).
Detroit's seven-game point streak is its best in four years, and another against the Sabres would give the franchise its longest since going 12 in a row from March 11-April 3, 2010.
The Red Wings (12-8-4) are 4-0-3 since Nov. 16 after losing three of their previous four games. But a sour taste resonates considering they've played six overtimes in seven games and four extra periods in a row. The last four - two wins and a pair of losses - came after Detroit blew leads in the third period.
"It's been frustrating," center Luke Glendening told the team's official website. "I think it's been my line the last four games or five games here, so we have to figure... a way to hold on."
The Red Wings have surrendered five goals in the closing three minutes this season to force overtime, and they've coughed up 29 goals overall in the final five minutes of periods - tied for the second most in the league.
Detroit has played nine overtime games already, its most in the first two months of a season since the league reintroduced the extra period in 1983-84. A single-season high for Detroit is 27 in 1996-97.
"We're getting leads and playing pretty well for most of the game, but we're not closing it out," left winger Drew Miller said. "Obviously you don't want to give up leads late in the third period, but I don't think it's something we're going to worry about."
What might help is a game against the Sabres.
The Red Wings are 26-2-2 with one tie against Buffalo since March 27, 1996, including an 11-0-1 mark since March 13, 2010. They have won 15 of the last 16 in Detroit, losing once in overtime to earn 31 of a possible 32 points.
Buffalo (10-12-2) has finally found its offense, though, to log consecutive wins after an 0-4-2 stretch.
The Sabres scored seven goals during their losing streak but linked together consecutive 4-1 victories over Carolina on Friday and Nashville on Saturday.
They went 2 for 4 on the power play against the Predators, snapping a five-game drought on the man advantage.
"Critical," coach Dan Bylsma said. "We've had the power-play situation before recently and it's been at critical times."
Both power-play tallies, a Jamie McGinn rebound and a Sam Reinhart wrist shot, followed a Viktor Arvidsson major penalty for cross-checking when his stick hit Sabres defenseman Carlo Colaiacova in the throat.
Arvidsson was assessed a game misconduct and Colaiacova did not return and was taken to the hospital as a precaution, though he practiced on Monday.
"Obviously it was a scary incident and at the time it was pretty painful, but it is what it is," Colaiacovo told the Sabres' official website. "Right now, it's not really stopping me from doing much."
Buffalo will face Petr Mrazek, who holds a 2.19 goals-against average and .932 save percentage in 14 appearances. Mrazek was pulled midway through the first period against the Sabres on Jan. 18 after allowing three goals on seven shots.
It's unclear if Chad Johnson or Linus Ullmark will start for Buffalo.
---
---