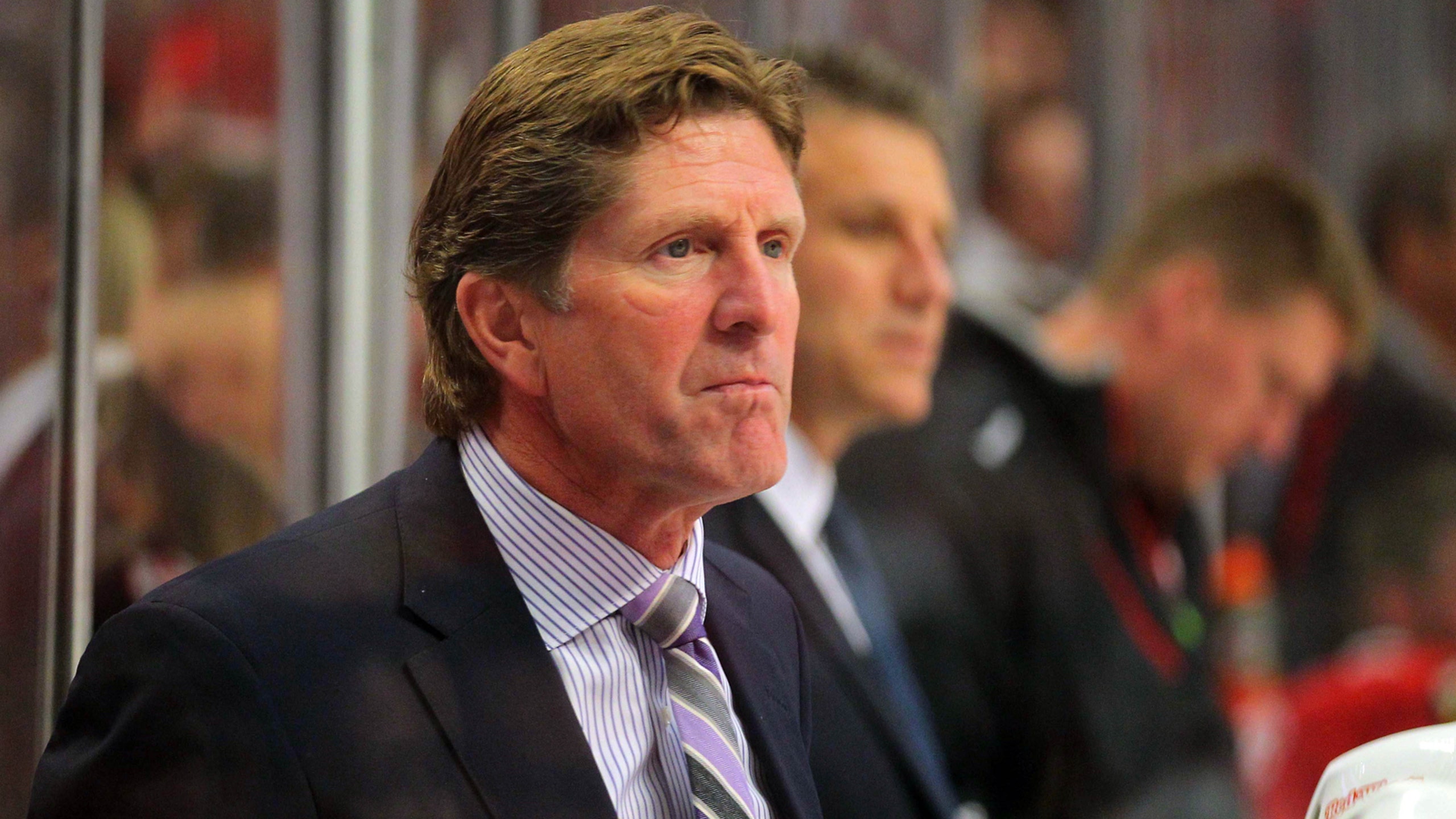 Wings brass: Take Babcock at his word, but we still want him
BY foxsports • December 11, 2014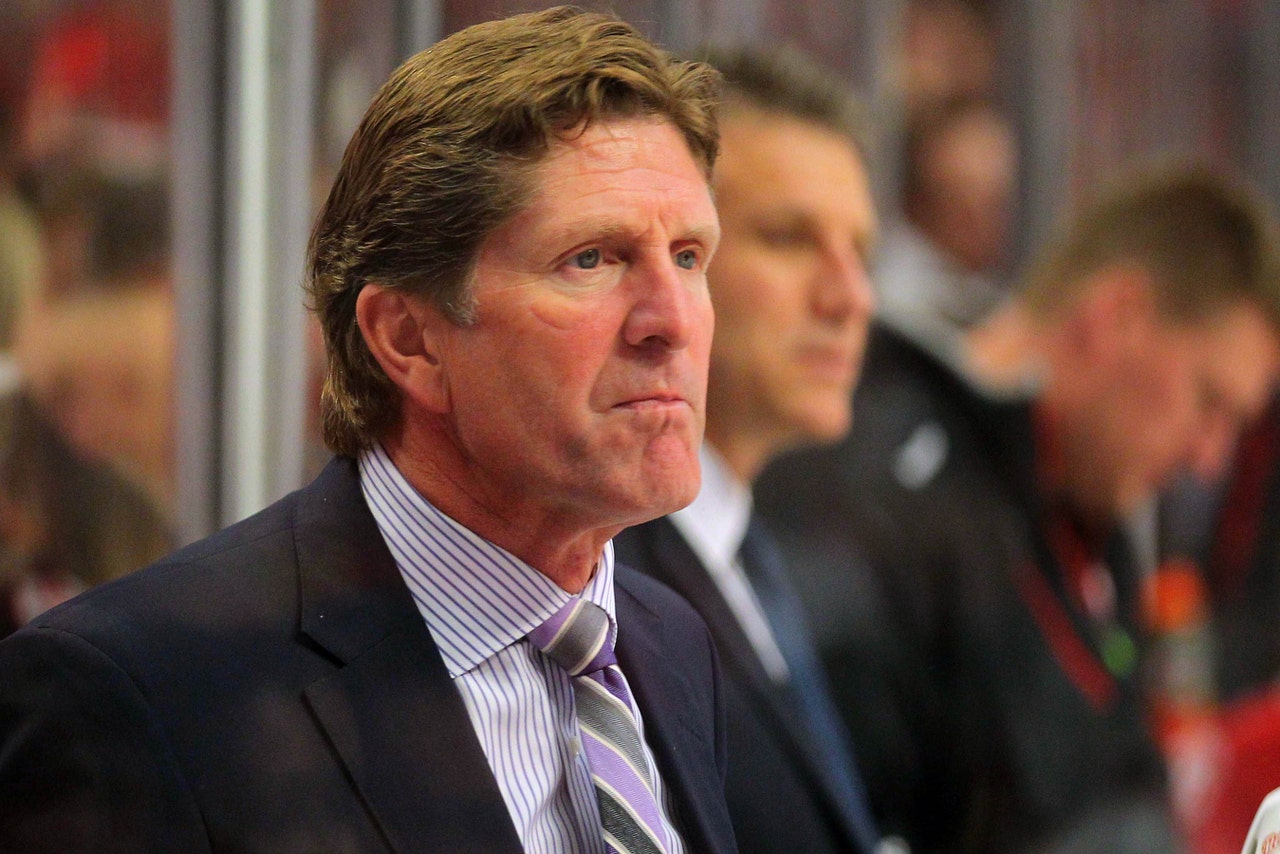 If Red Wings coach Mike Babcock is refuting all those rumors that he's about sign a contract extension with the club, then take him at his word.
That's the club's position.
Babcock could, of course, change his mind and sign a new deal today. The Wings want to keep him. The offer is there. It's been there since shortly after the season got under way: $3 million a season for four or five years, which would make him the highest-paid coach in the game. Chicago's Joel Quenneville, winner of two Stanley Cups, leads the league at $2.85 million.
Both Babcock and Wings General Manager Ken Holland agreed before the season not to speak publicly about contract negotiations so it would not be a distraction for their team. But because of rampant rumors, and his cell phone blowing up Thursday morning, Babcock felt compelled to address the rumors and dismiss them categorically.
It's just more than a little coincidental that this all happens amid a home-and-home series with Toronto this week. The Leafs, at least their media and fans, have made little secret how much they covet Babcock behind their bench as the savior to take them to their first Stanley Cup since there were only six teams in the NHL.
"None of us can speak or think for Mike Babcock. He's in the driver's seat," Wings Senior Vice President Jim Devellano said in a phone interview Thursday. His cell phone was also blowing up, too. He had a half-dozen calls from Detroit media, and counted another 15 from Toronto reporters.
"He's like a player -- a free agent without compensation," Devellano said. "The fact is we would like to retain Mike, no question about that. But there's tremendous interest by the media in Toronto, so I don't think this is coincidental."
Devellano wouldn't speculate about who might be planting misinformation or starting unfounded rumors, but he was certain it wasn't coming from his hockey club. Somebody is talking, though.
Perhaps someone from Babcock's camp, revving up the Leafs side before the final matchup of the season Saturday between these two clubs -- in Toronto?
All Devellano would say is that if people were reporting that a deal with Detroit is imminent, "that would be terrific."
Bad scoop, Babcock said repeatedly.
The Wings accept and respect those denials, but they still feel pretty good about keeping Babcock behind their bench beyond this year. They figure the odds are 70-30 in their favor, but acknowledge that a lot can happen between now and the season's end, when they and Babcock said this would be settled.
One scenario they fear, though is Toronto's first year president, Brendan Shanahan, bowing to fan and media pressure by throwing so much money at Babcock that it would forever change the salary structure for coaches throughout the league. In other words, making him a deal he can't refuse, a deal the Wings would not be likely to match.
"My gut feeling, and gut feelings can be wrong, based on the fact that he's been with us 10 years, we're a surprisingly good hockey team -- and coaches like to win -- on that basis I'm saying I would like to think we have a pretty good chance of retaining him," Devellano said.
With that, Devellano offered one final caveat.
"Mike Babcock is the guy in control here."
Babcock says nothing is imminent, and if nothing else in the last decade or so, we've learned he is a man of his word.
---