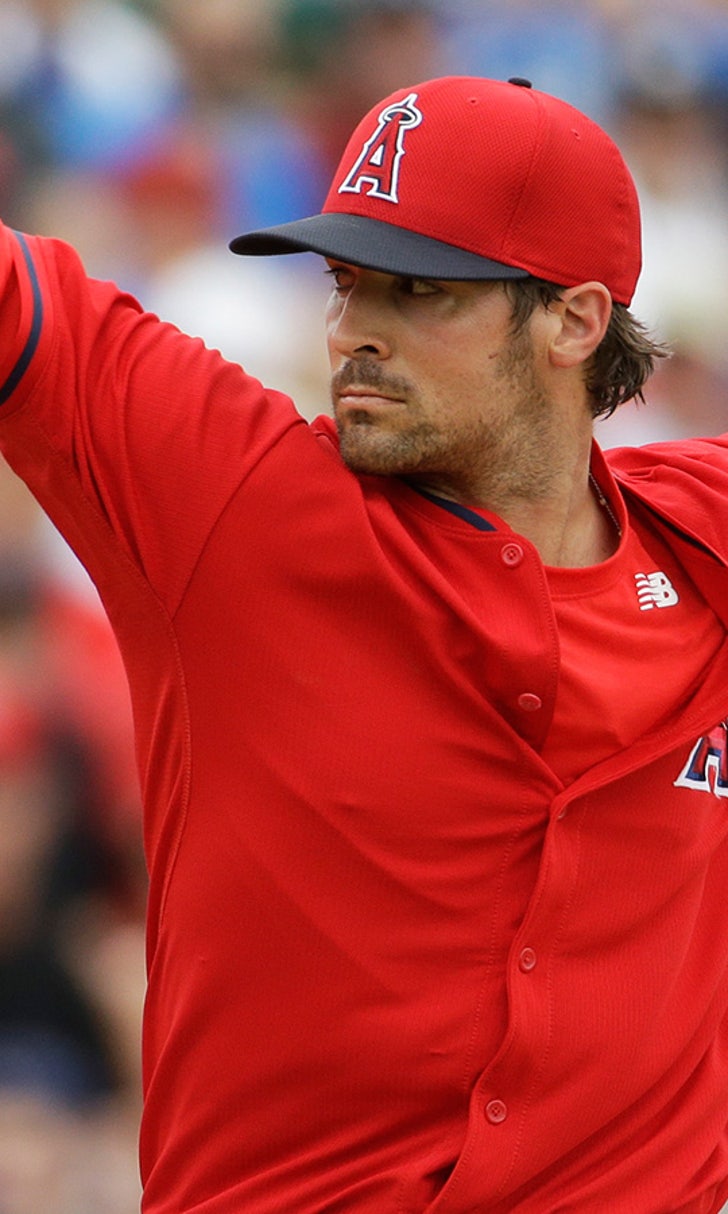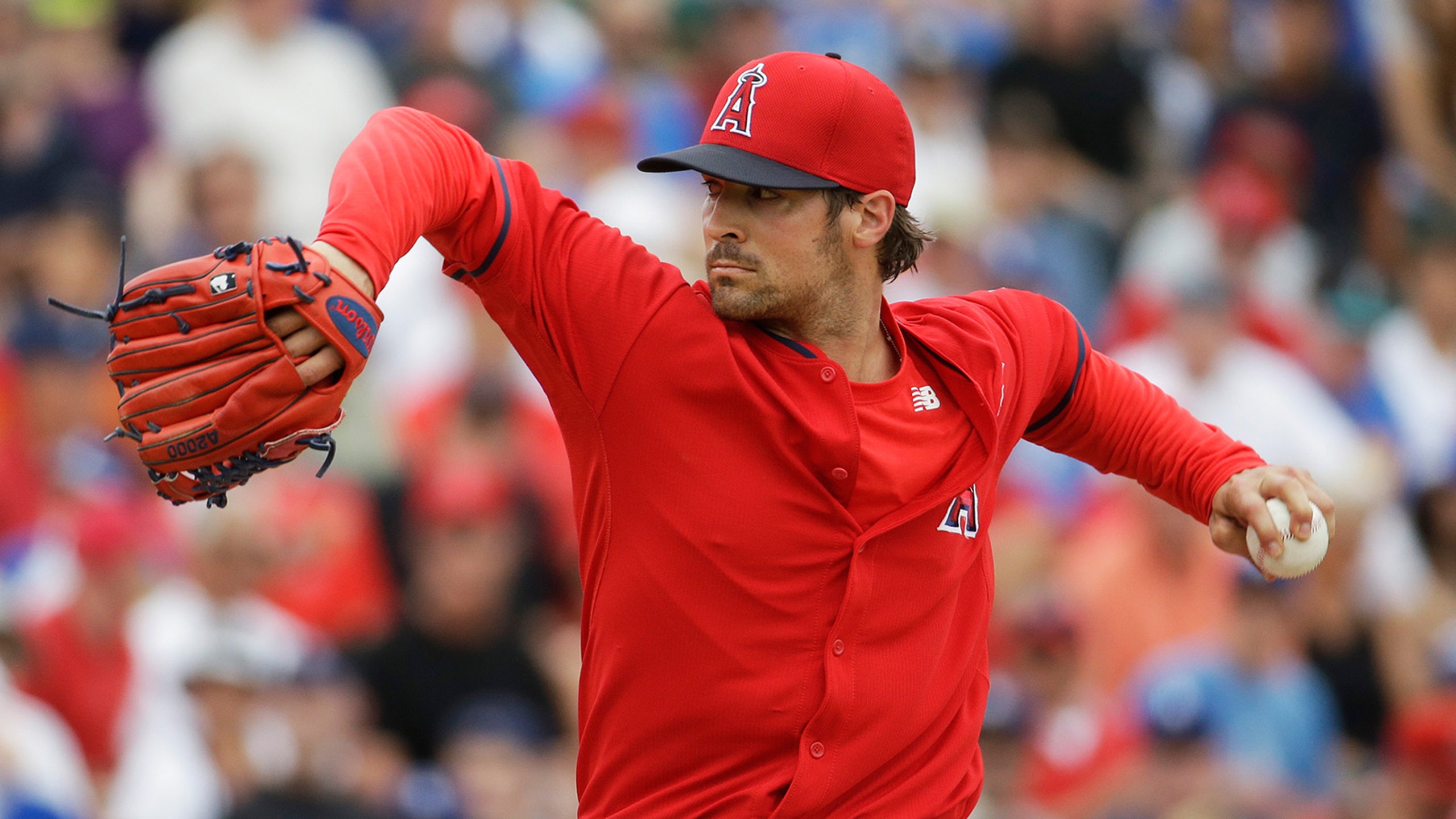 Wilson struggles early as Angels beat Royals 7-3
BY foxsports • March 21, 2014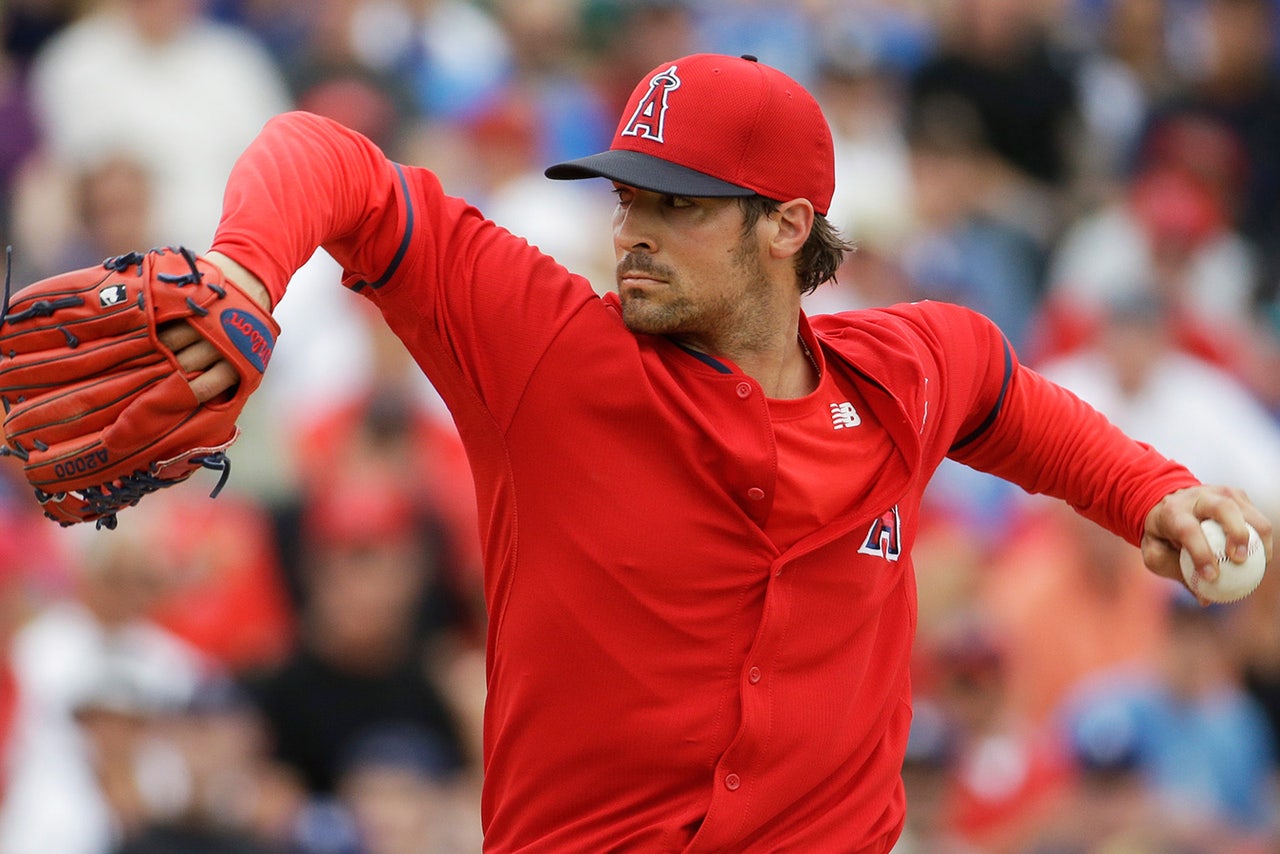 TEMPE, Ariz.  -- C.J. Wilson allowed three runs and struck out nine over 5 2-3 innings as the Los Angeles Angels defeated a Kansas City Royals split squad 7-3 on Friday.
Making his fifth spring training start, Wilson labored early during a 99-pitch outing.
Raul Mondesi and Alex Gordon singled with one out in a four-hit first. Justin Maxwell singled in a run and Gordon scored on Chris Iannetta's passed ball.
Gordon, who had three hits, added an RBI single in the second.
Only run was earned against Wilson, who gave up seven hits and two walks.
Kole Calhoun and Iannetta each hit their second homer of spring training. Iannetta hit a three-run drive in the second off Aaron Brooks, who allowed four runs -- three earned -- and four hits in two innings.
Calhoun connected off P.J. Walters leading off the fourth.
STARTING TIME
Royals: It was the first Cactus League start for Brooks, sent to minor league camp on March 10.
Angels: Wilson, the team's No. 2 starter, went 17-7 with a 3.39 ERA last year. Los Angeles manager Mike Scioscia said the left-hander recovered well from a rocky start.
"We didn't help him out in the field in the first two innings," Scioscia said. "He settled down and pitched well. He got the ball in the right spots and finished well."
TRAINER'S ROOM
Angels: The news on reliever Sean Burnett went from hopeful to worse. Scioscia and pitching coach Mike Butcher said Burnett felt stiffness in a different area of his left shoulder during a bullpen session that was cut short. Butcher said Burnett would be held out for a couple of days and then re-evaluated.
The latest flare-up is not tied to last season's injury.
"It's in a different area, not what bothered him last year," Scioscia said.
Burnett got in 13 games and pitched 9 2-3 innings with a 0.92 ERA for the Angels in 2013 but was shut down for the season on July 31. He signed with the Angels for $8 million over two years after the 2012 season with Washington.
TRADING PLACES
The Angels sent utility infielder Andrew Romine to Detroit for left-hander Jose Alvarez.
Solid on defense, Romine batted a career-high 108 times in 2013 with the Angels and hit .259 with a .308 on-base percentage.
The 24-year-old Alvarez could be a potential starter with the Angels. He appeared in 14 games for Detroit last season, including six starts, and went 1-5 with a 5.82 ERA.
This spring, Alvarez has started one game and made five appearances in the Grapefruit League.
Romine's departure could clear the way for 39-year-old veteran John McDonald to make the team as a utility infielder.
Detroit was recently stung by the loss of slick-fielding shortstop Jose Iglesias, who has been diagnosed with stress fractures in both legs and could miss the entire season.
---