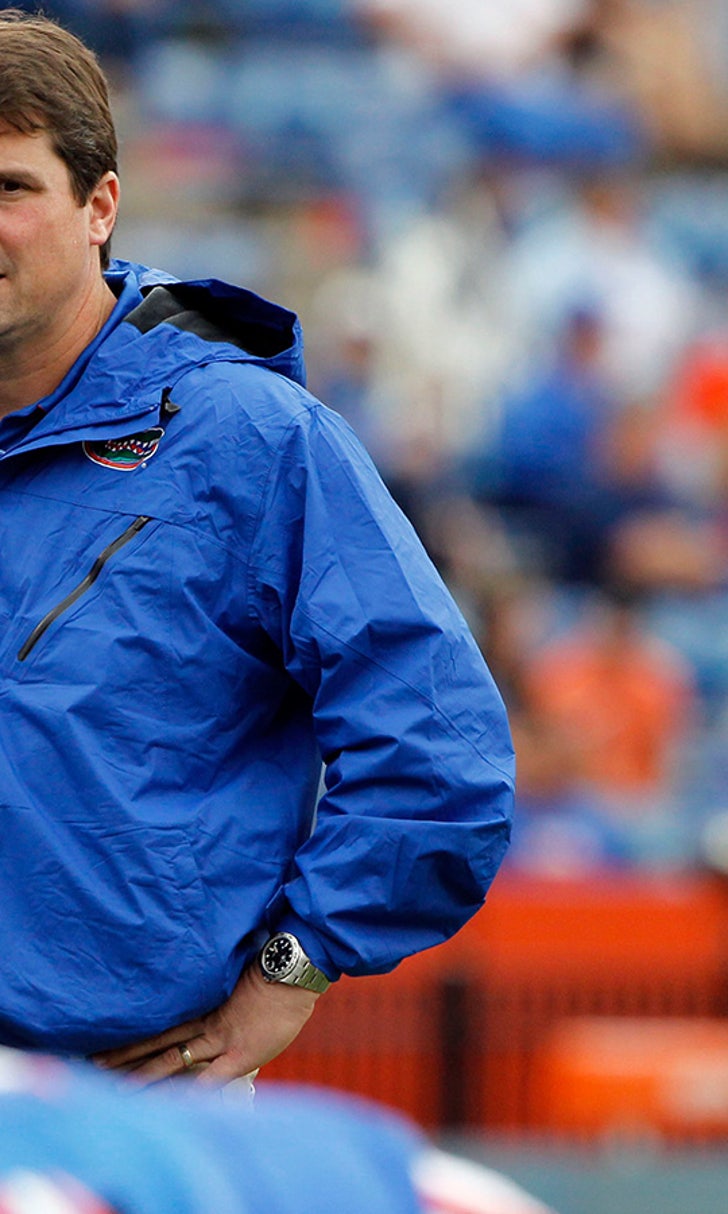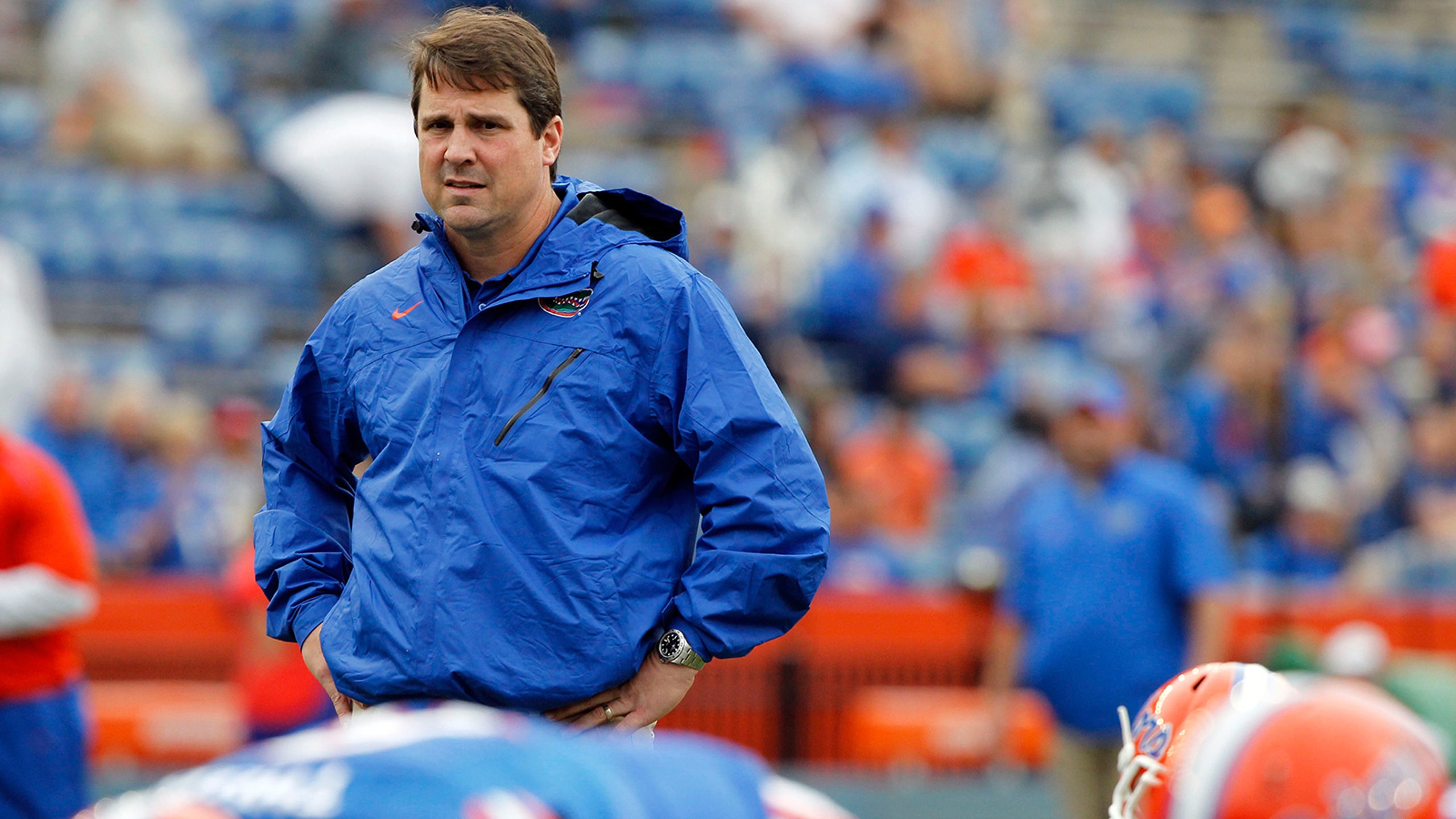 Will history repeat itself in Muschamp's final game as Gators coach?
BY foxsports • November 25, 2014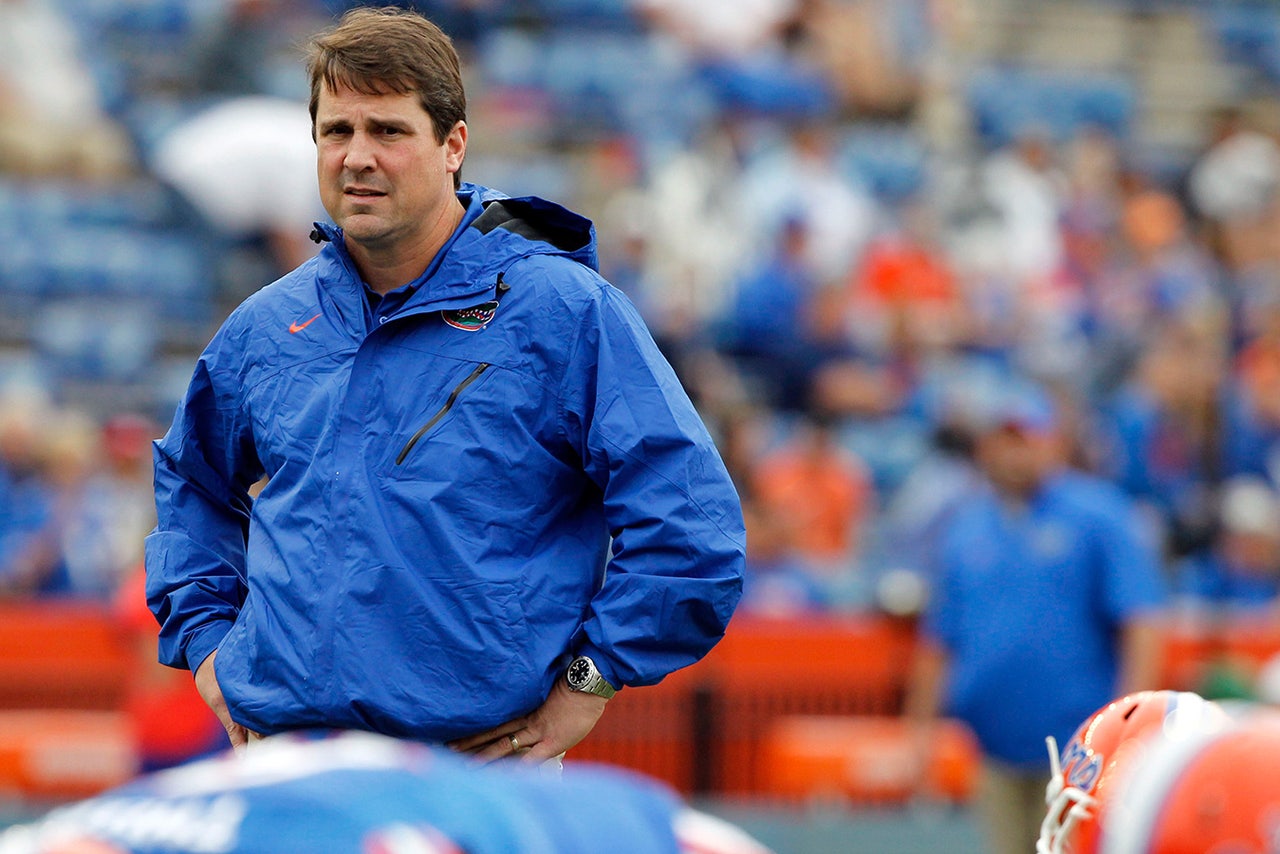 GAINESVILLE, Fla. -- The comparison was inevitable.
Will Muschamp knew it. Somewhere, Ron Zook knew it. Certainly everyone inside the Florida football team's meeting room Monday afternoon knew it when a reporter asked Muschamp about his situation compared to Zook's 10 years ago.
If your memory has faded, a quick primer: after a disappointing loss at Mississippi State, Zook was told during the 2004 season he would not be coming back to coach the Gators in 2005.
Zook stayed on the job through the regular season and pulled off one of the most memorable wins in UF football history with a 20-13 victory at Florida State on the day FSU recognized former head coach Bobby Bowden by naming the field at Doak Campbell Stadium in his honor.
The Gators lifted Zook onto their shoulders after the game, a final victory ride for the embattled coach.
Fast forward a decade and Muschamp will coach his final game at Florida against the No. 1-ranked Seminoles, who have won 27 consecutive games since a loss to the Gators in the 2012 regular-season finale.
As for all those comparisons, well ...
"I kind of heard that story. I appreciate you rehashing it for me,'' Muschamp quipped to the reporter Monday. "It is what it is. That ain't going to help us win the game, I can assure you of that. We'll prepare well and we'll go up there and play well."
The day after Florida lost in overtime to South Carolina on Nov. 15 to drop its third consecutive home game, Gators athletic director Jeremy Foley announced Muschamp was stepping down after the Florida State game.
The Gators responded by crushing Eastern Kentucky 52-3 in Muschamp's final home game on Saturday. On Monday the focus turned to Muschamp's final game at Florida, where he has a 28-20 record in four seasons.
While Florida's 37-26 win at FSU two years ago stands as Muschamp's signature win as Florida's coach, a victory Saturday in Tallahassee would supplant it.
The defending national champion Seminoles are seeking to repeat and have continued to pile up wins despite close games and the always-unpredictable life of quarterback Jameis Winston off the field.
On the field is where Winston does his best work.
"With him on the field you've got to stay aggressive,'' Muschamp said. "You've got to go try and win the game when he is on the field. That's the bottom line. You've got to change things up [defensively]. He's a guy that when he knows what he's getting -- he's good, regardless -- but he's really good when he knows what he's getting, whether it's pressure or coverage."
A popular storyline when Muschamp was hired at Florida was his relationship with FSU coach Jimbo Fisher, who introduced Muschamp to Nick Saban when Saban was LSU's head coach and Fisher the offensive coordinator.
Muschamp later joined Saban's staff at LSU and was the team's defensive coordinator when the Tigers won the 2003 national championship.
Fisher feels for his friend as Muschamp enters his final game.
"Will's a super human being," Fisher told reporters Monday in Tallahassee. "That's why he's a friend of mine. I've known him a long time. Will is a great competitor and a great coach. He has a tremendous future in this business."
Despite the added drama around this year's matchup, Fisher expects Saturday's game to be a typical UF-FSU clash with state pride on the line.
"Emotion always counts, but, at the end of the day, execution wins," Fisher said. "I think you'll see two teams that are emotionally and physically ready to play."
Meanwhile, Muschamp plans to stay the course. He said he would enjoy competing against Fisher one more time in the Gators-Seminoles rivalry but that his emotions will be in check.
As for his team's mindset, Muschamp said he has no concerns.
"They don't need fireworks to get ready for this one,'' he said. "They'll be ready to go. Our guys are excited about this game. I was concerned Saturday -- I'll be honest with you -- going into that ballgame. But our guys aren't dumb. They turned the tape on and they were able to see.
"We've got some competitive young men in that locker room. They'll turn the tape on and understand the type of team we're going against and the preparation that's going to take place."
While Muschamp had little to say about the comparisons between his situation and Zook's 10 years ago, there is one element of that season the Gators would like to duplicate: a win in Tallahassee.
In what has been an imperfect season for the Gators and Muschamp, a victory over the Seminoles would be a perfect ending.
---