Wild's Parise 'going to give it a shot'
Published
Jan. 23, 2014 2:56 p.m. ET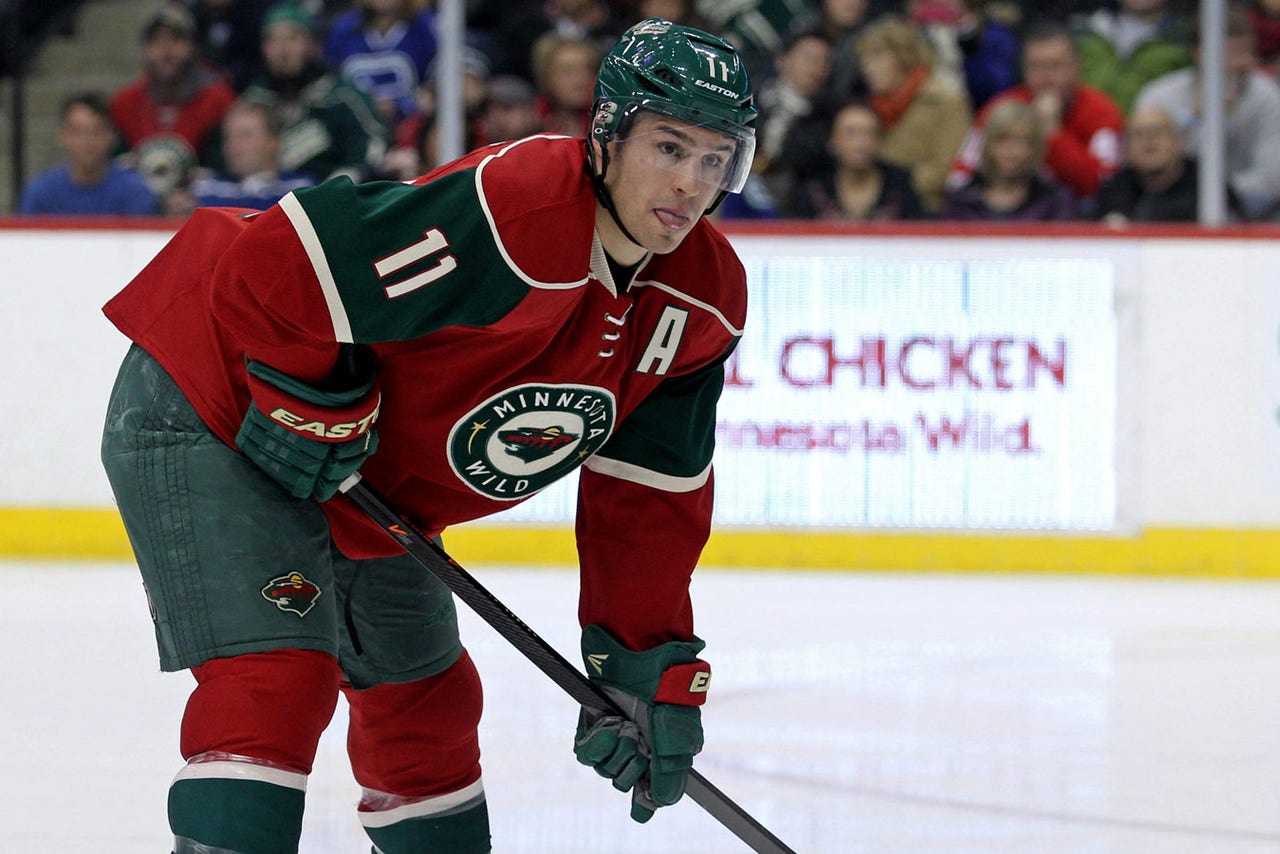 Winning seven of their past 10 games, the Minnesota Wild are about to get a big piece of their lineup back on Thursday night.
Forward Zach Parise, who has missed the past 14 games, will make his return Thursday at home against the defending Stanley Cup champion Chicago Blackhawks. Parise, who has been practicing for the past week, just wanted to get through Thursday's morning skate before declaring himself ready.
"Felt good again this morning, so I think we're going to give it a shot tonight," Parise said. "Felt good enough to play."
Minnesota also reassigned defenseman Jonathon Blum to the American Hockey League Thursday.
Parise, who hasn't played since Dec. 22 because of a foot injury, had returned to full practice on Monday and coach Mike Yeo said a return Thursday was possible. But both the coach and Parise played it coy in the days leading up to Thursday.
Yeo couldn't avoid the inevitable when he met with the media Thursday morning after Parise said he was ready.
"Spoiler alert," Yeo joked. "He didn't even let me tell you guys. Yeah, back in the lineup. We had a pretty good feeling that he would be yesterday, as long as he felt good again this morning. So obviously we're very excited to have him back."
The team left the decision mainly up to Parise, depending on his conditioning and how his injured foot has responded to practices and being back in skates on a regular basis.
Parise feels comfortable in his return after practices, but knows the biggest challenge will come in games.
"Probably just getting that pace down," Parise said. "When you miss for a long period of time, practice is one thing and it's good to get in the practices, but games are another pace. It's another speed. So hopefully that won't take too long to get back to where I was when I was feeling good."
Parise was originally expected to miss a few weeks with a foot contusion in November, but returned after missing just one game. He played 12 more games, but was still bothered by the foot. He went on injured reserve on Dec. 28 to allow the foot time to heal, staying out of skates while the healing took place.
Despite the missed time, Parise is second on the team with 15 goals and fourth with 37 points. He feels he's past the point of a possible re-injury to the foot.
"I feel much better than I did after I got hit and played," Parise said. "It's night and day how much better I feel. So that's a good sign. It still hurts a little bit at times, gets sore after, but it feels much better than it did before when I was playing. So the biggest test will be playing in a game but it feels good enough to go."
The Wild have rolled off its recent strong stretch of play -- 7-3 in 2014 -- without several key players. Parise is the first to return from a group that includes captain Mikko Koivu, defenseman Jared Spurgeon and goaltender Josh Harding.
Parise has been paired with Koivu on the top line all season, but will start Thursday's game with Charlie Coyle at center and Nino Niederreiter on the opposite wing. Parise should also make his return to the top power-play unit.
"Obviously we've had guys out of the lineup and we've been doing a pretty good job," Yeo said. "You add a player to your top line, obviously there's going to be a trickle-down effect and it's going to affect more than just that line. So, one of our challenges is to re-establish some chemistry quickly. So with that, I hope that that line finishes the game that way but at the same time, we kind of have a Plan B and a Plan C in our pocket in case that we feel that is not working out the way that we want."
Yeo said the team will monitor Parise's minutes and conditioning. Yet, it doesn't sound like the team will hold Parise back.
"He's a great player," Yeo said. "We want to get him on the ice and we'll make sure we're monitoring it as far as how he's doing conditioning-wise and how he looks out there. But we got to get him out there and we got to get him right back to playing his best hockey."
For a team that has been receiving timely scoring, the Wild have been routinely out-shot. Parise, who was among the league leaders in shots when he was injured, is 27th in the NHL with 144 shots and will provide a shooting mentality.
"He's going to help us with our puck possession which will help us get more pucks to the net," Yeo said. "The way he handles the puck, his work ethic, his skill level, executing coming out of our zone and through the neutral zone to get to their zone. We're talking about a guy who consistently puts 5-plus shots on the board and for a team who's been having a tough time getting shots, that's enormous."
Follow Brian Hall on Twitter
---