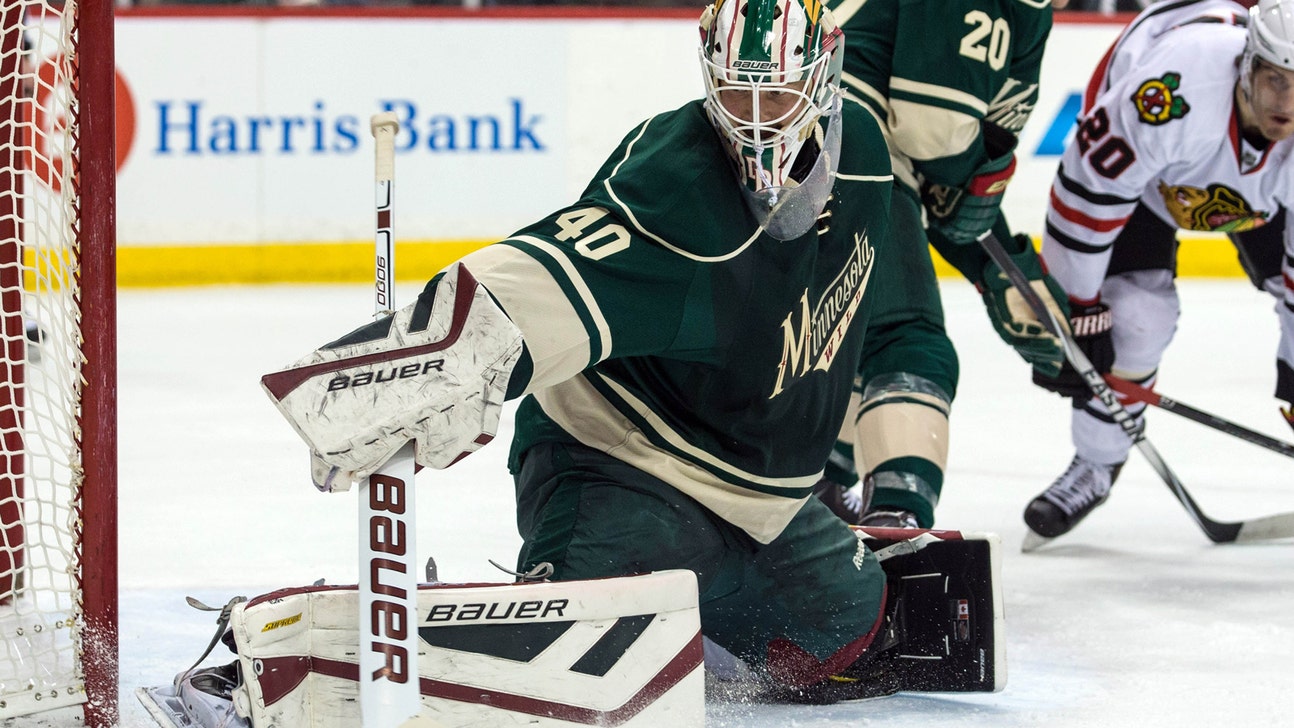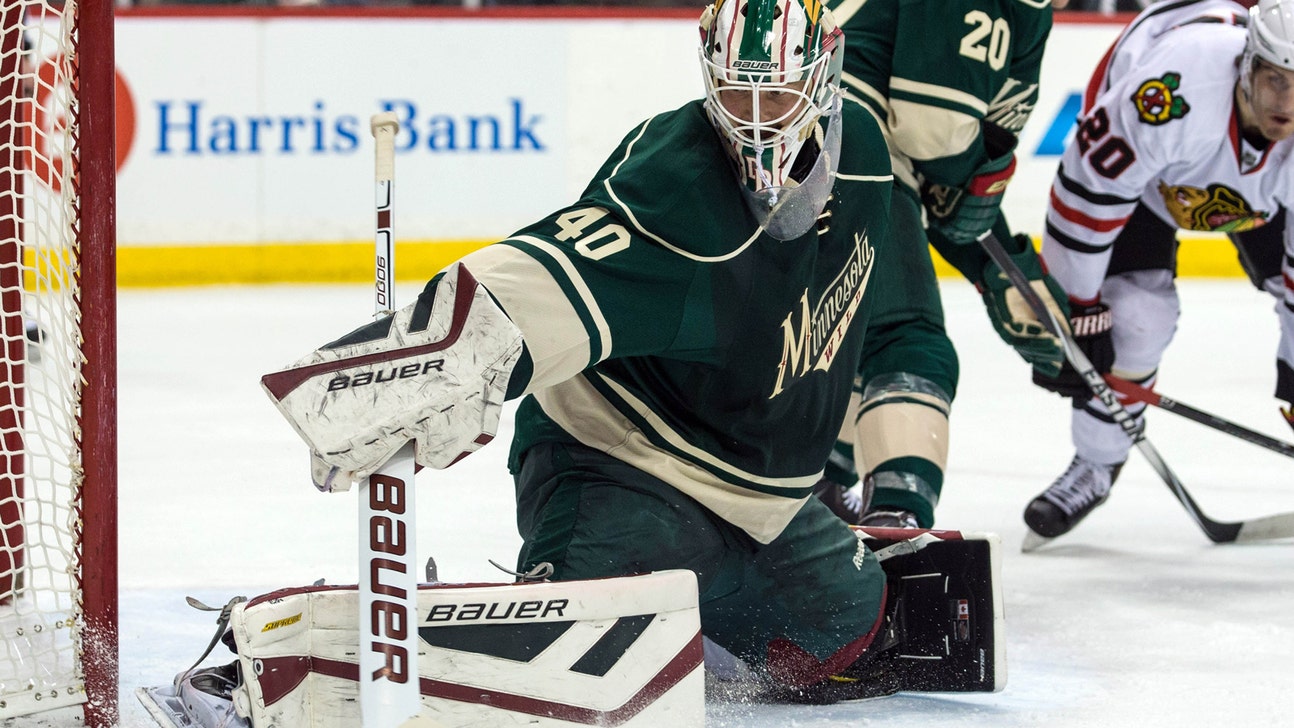 Wild win fourth in a row behind Dubnyk shutout
Published
Feb. 4, 2015 12:29 a.m. ET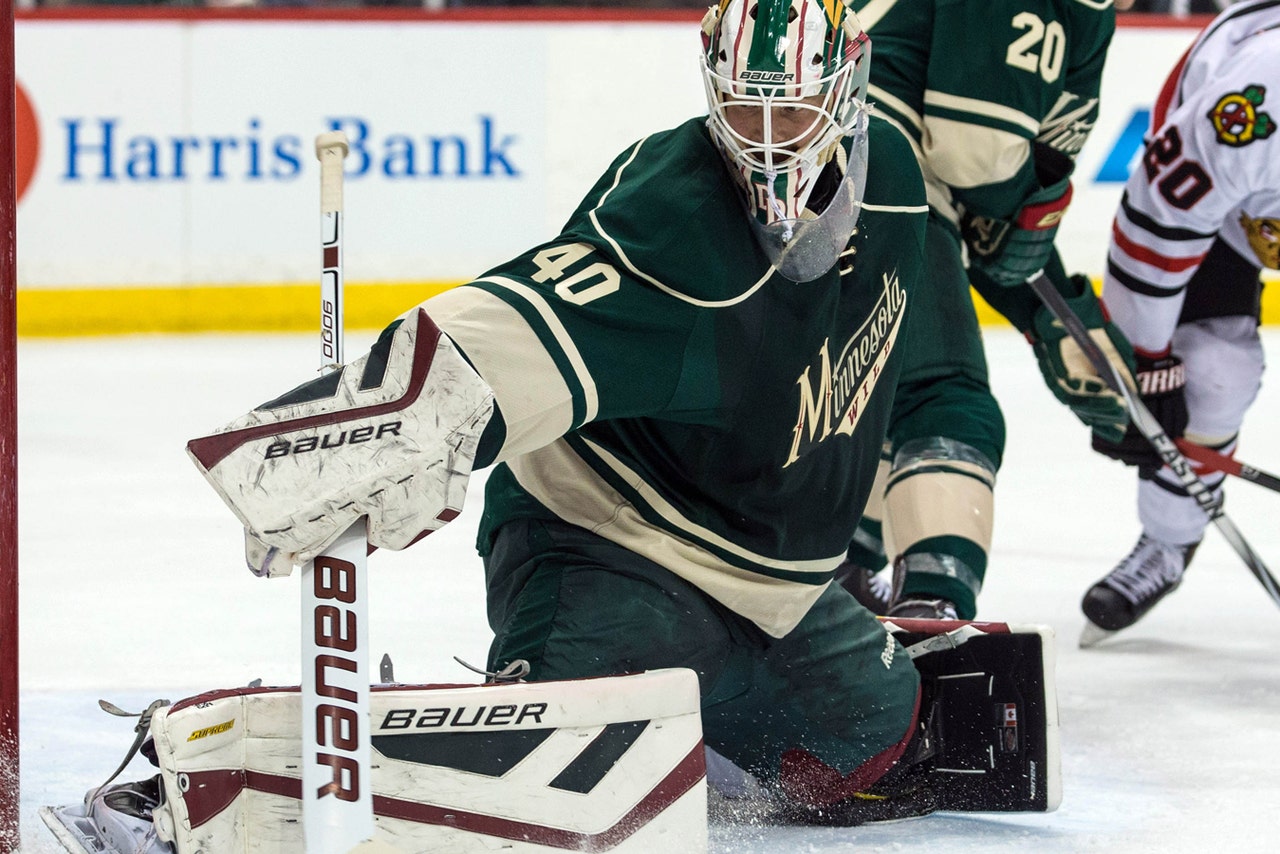 ST. PAUL, Minn. -- Sounding so simple, the Minnesota Wild changed their course with just one win.
Minnesota was on the road and beat the Buffalo Sabres in a relieving, 7-0 win on Jan. 15. Goaltender Devan Dubnyk had arrived in a trade the previous day and backstopped a shutout and the Wild snapped a six-game losing streak.
One win, some positive energy and Minnesota started to claw its way back in the Western Conference playoff race. Dominating the Chicago Blackhawks at home on Tuesday night in a convincing 3-0 win demonstrated the Wild's growing confidence as they've won four games in a row.
"It started with one win," head coach Mike Yeo said after Tuesday's game. "We needed that win. We were reeling, let's be honest. We were reeling at that time. The one win allowed us to kind of settle into things. There's just a much better focus on our own job right now. There's a better trust. It was a tough thing to overcome, but hopefully we've learned from that and (it) gives us a chance to push forward."
Minnesota has pushed forward behind Dubnyk's play in goal. He made 24 saves against Chicago to earn his third shutout in eight starts with the Wild. The three shutouts are more than Dubnyk had in any of his five previous NHL seasons.
Starting each game since he was acquired from Arizona, Dubnyk is 6-1-0 with a 1.48 goals-against average and .943 save percentage with his new team.
The Wild outshot Chicago, 43-24. Minnesota set a franchise record for most shots in a period when it had a 24-5 advantage in the second period alone.
"That was just an incredible game by our guys," Dubnyk said. "When they're working that hard and they're on top of just about every puck, it allows me to read plays easily. I know what's available and I trust that the guys get covered what's not. It makes it a much easier game for me. It was fun to be back there and watch how hard the guys work."
Yeo answered "probably not" when asked if the Wild had played a better game this season than Tuesday's win.
"This was a very big game for us," Yeo said. "Just the fact that we've got three days off right now, the fact that the teams that we're just chasing are playing games, whether its tonight or between now and then. So, a lot of the ground that we made up could've been lost. That's not something that I talked about with the guys, but certainly trying to bring that sense of urgency into the locker room."
With a wall behind them, Minnesota has played better in front of the goaltender and has climbed back into the playoff race. The Wild jumped to a tie for 10th place in the Western Conference with Tuesday's win.
All of which started with Dubnyk's arrival and one win.
"You can see it every game," Dubnyk said of the team's confidence rising. "I'm happy to be a part of it and I'm glad that I came and was able to help turn it around. I'm not going to sit here and take all the credit for it. I know how great of a hockey team this is and eventually they were going to start playing better. I'm happy to have the opportunity to be a part of that turnaround."
The similarities to last year are remarkable. Minnesota used a win against Buffalo last season to propel itself into a second-half run, eventual playoff berth and an appearance in the second round.
With a renewed confidence and a goaltender making the saves required, the Wild feel they are getting back into playoff contention. Yeo acknowledged after Tuesday's morning skate Minnesota had put itself into a "predicament."
Suddenly the predicament doesn't seem quite as daunting.
"It's never easy coming back, obviously, from the depths that we put ourselves in," said forward Jason Zucker, who scored his 18th goal. "We're doing a great job right now, but this is only the beginning. We have a long way to go. We have to keep playing hard and keep playing the same way."
Yeo seemed to sense his team would answer the challenge on Tuesday night. He said he felt confident his team would be ready to play. The pregame message was about keeping momentum going after sweeping a three-game road trip.
The Wild hadn't played at home in 15 days. They spoke before the game about the possibility of a letdown in the first game back, and the first of three straight home games.
"It's tough sometimes coming off that long of a road trip, coming home and you kind of get comfortable because you're back home and you know where you are, you know the building and you know everything about that," Zucker said. "But if you get complacent and comfortable, especially against a team like that, you're going to get pounded. So, we had to make sure we came out hard and kept that momentum."
Momentum that started with one win in Buffalo.
Follow Brian Hall on Twitter
---