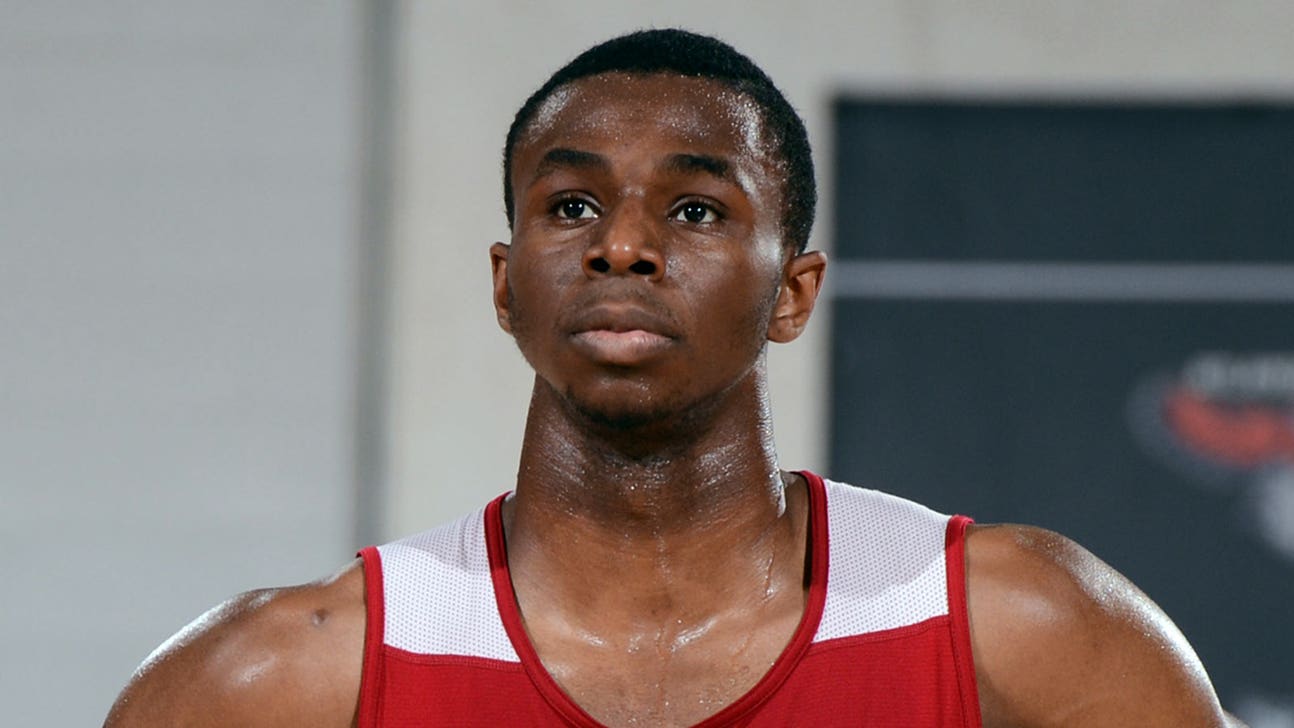 Wiggins deflects questions about trade to Wolves
Published
Aug. 11, 2014 8:59 p.m. ET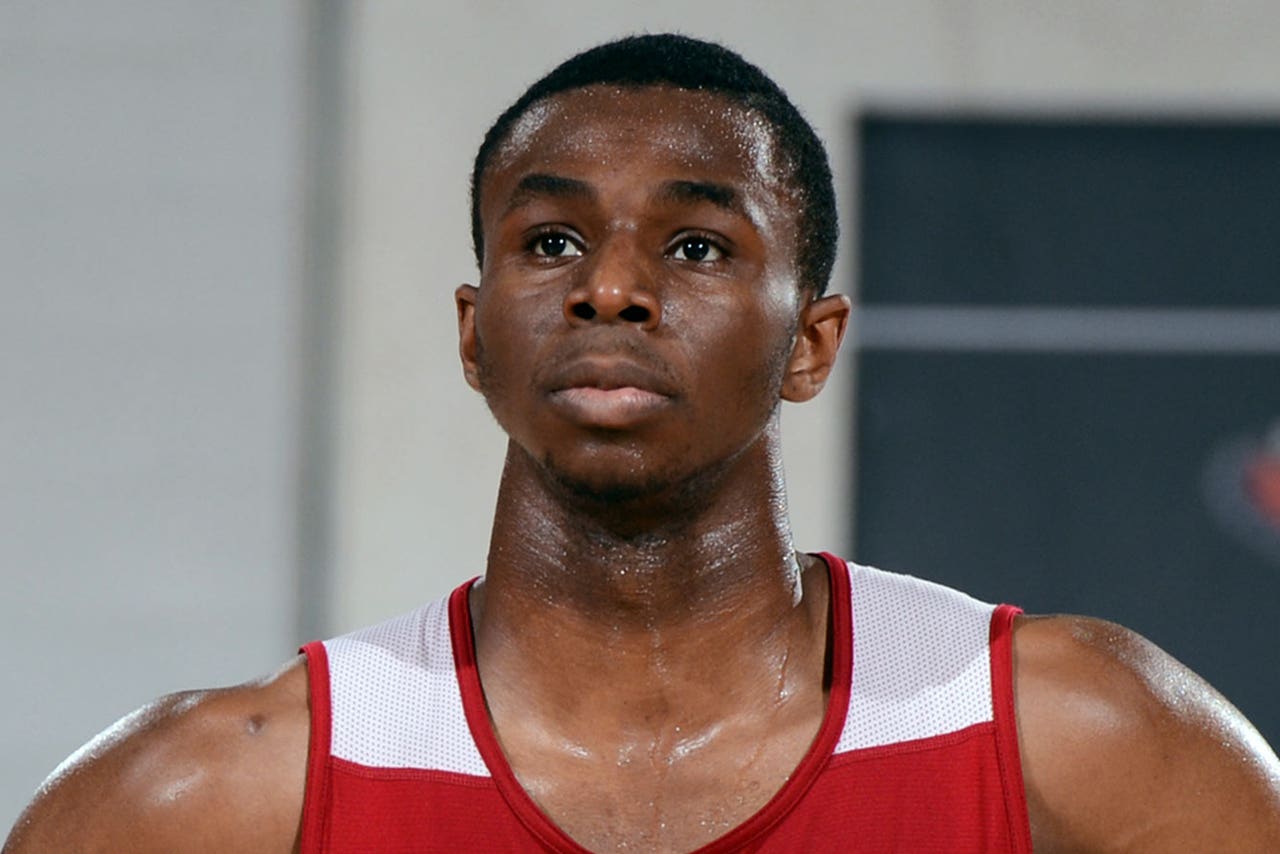 TORONTO -- When training camp begins in October, he'll be trying to block and deflect shots in the NBA. On Monday, No. 1 overall draft pick Andrew Wiggins was deflecting questions about precisely where he'll be playing.
Last week, Cleveland reportedly reached an agreement in principle to send Wiggins, Anthony Bennett and a first-round pick to Minnesota for All-Star forward Kevin Love, who will join LeBron James and Kyrie Irving to form a new "Big 3" with the Cavaliers.
That deal, which cannot be officially completed until Aug. 23, when Wiggins becomes eligible to be traded, would leave the rookie swingman playing for a rebuilding squad in the Western Conference, rather than alongside LeBron on a presumed title contender in Cleveland.
Speaking publicly for the first time since the reported deal was agreed to, Wiggins refused to be drawn in to any trade talk.
"Whatever happens is out of my control," he said. "I'm not worrying about it right now."
Surrounded by more than a dozen reporters and nine television cameras at a promotional event at his former grade school in suburban Toronto, Wiggins acknowledged that life as a first overall pick has brought him extra attention.
"There's more eyes on me, more criticizing, stuff like that," he said.
So far, at least, the glare of the spotlight hasn't been too hard to handle.
"Going to Kansas University kind of prepares you for moments like this," he said, "because at Kansas they treat the basketball players like rock stars."
After Wiggins attended Jayhawks coach Bill Self's basketball camp Sunday, Self said Wiggins told him he'd welcome the trade to Minnesota, where he could be the face of the franchise, rather than playing in the shadow of LeBron.
"Even though in a weird way everybody would love the opportunity to play with LeBron because you're guaranteed winning, for the longevity of his career, he needs to develop that mindset to be the guy, for him to be great, and I think being Minnesota will help him do that," Self said Sunday.
Wiggins wouldn't bite when asked Monday for a response to Self's comments.
"Anywhere, any team," he said. "I can play anywhere."
Wiggins, who set numerous freshman records during his lone season with the Jayhawks, appears to be a good fit for the Timberwolves. While his defense is already NBA-caliber, Wiggins will be able to develop his offense alongside point guard Ricky Rubio in an up-tempo system.
The reported trade would break up Cleveland's trio of Canadian youngsters, with only fourth-year forward Tristan Thompson expected to remain with the Eastern Conference's new presumed power.
Wiggins said he's kept in touch with both Bennett and Thompson as the NBA rumor mill churned this summer.
"We're all close friends," Wiggins said. "We're all from Toronto so I talk to them."
No matter where he starts his career, Toronto fans are already hoping that Wiggins might one day suit up for the Raptors. The young forward refused to say much about that, either, but didn't shoot down the idea.
"The hometown love will always be there, no matter what," Wiggins said. "I try and do good for this city and I know this city tries to do good for me."
On that front, Wiggins was asked how he'd cast a ballot in Toronto's October mayoral vote, where controversial candidate Rob Ford, an acknowledged crack user who recently returned to work following a stint in rehab, is running for re-election. Even there, however, the basketball star refused to be pinned down.
"Not too sure," Wiggins said with a chuckle.
---