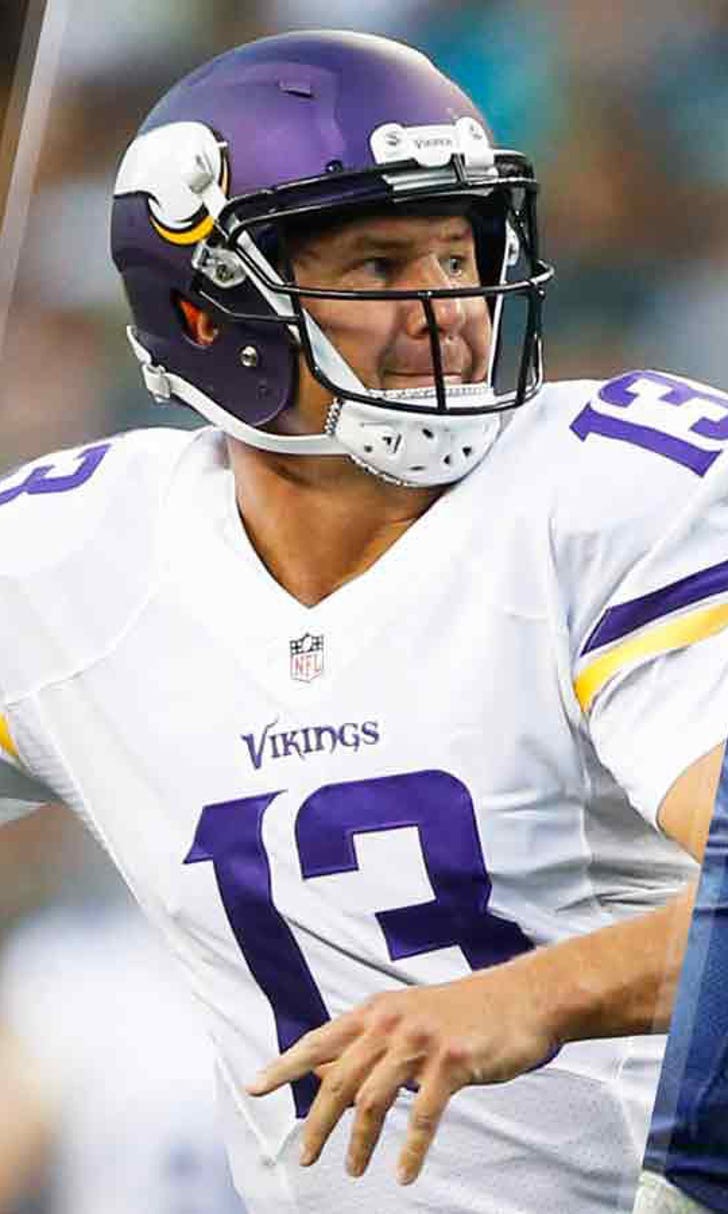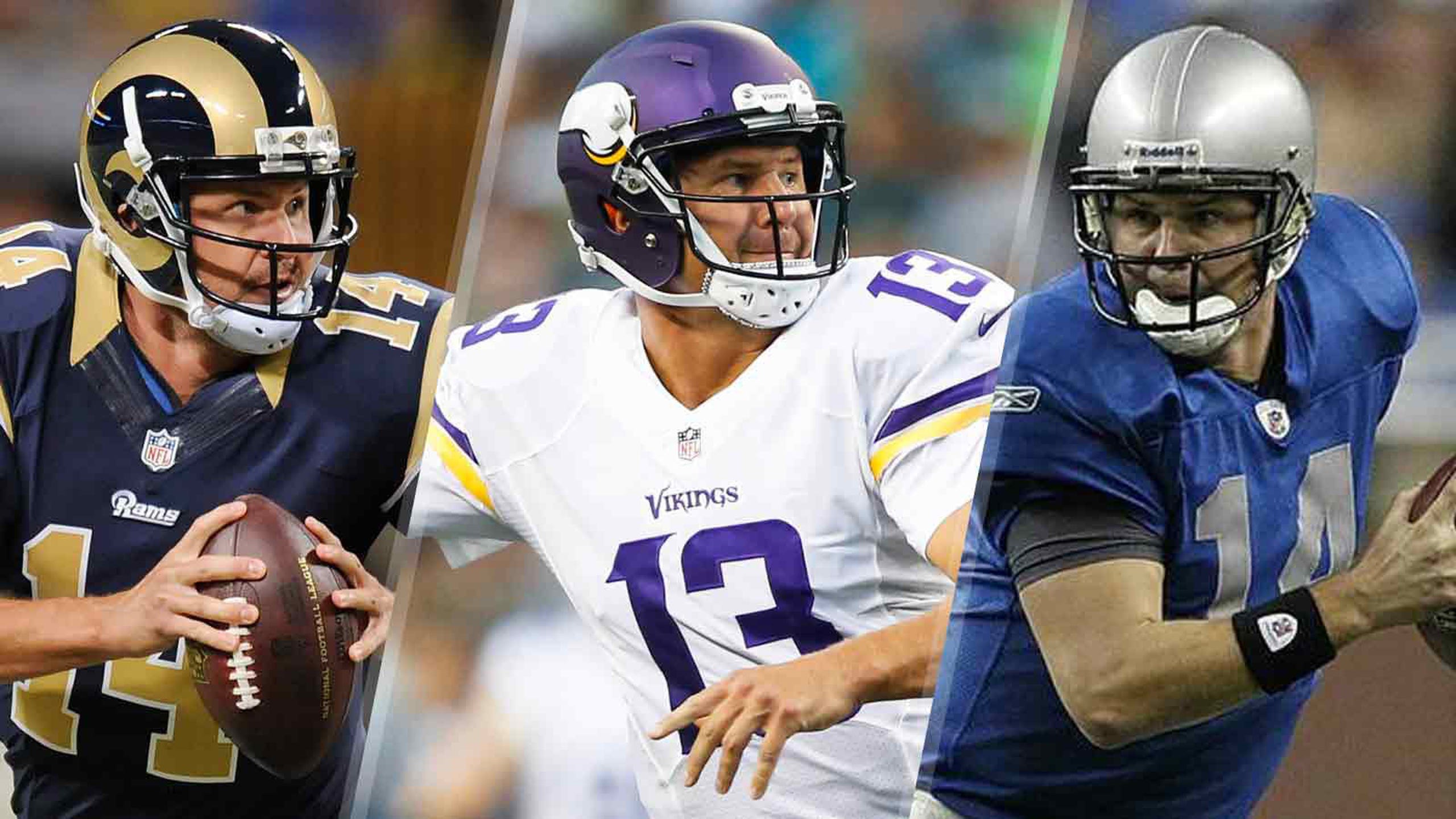 Who is Vikings quarterback Shaun Hill?
BY foxsports • August 31, 2016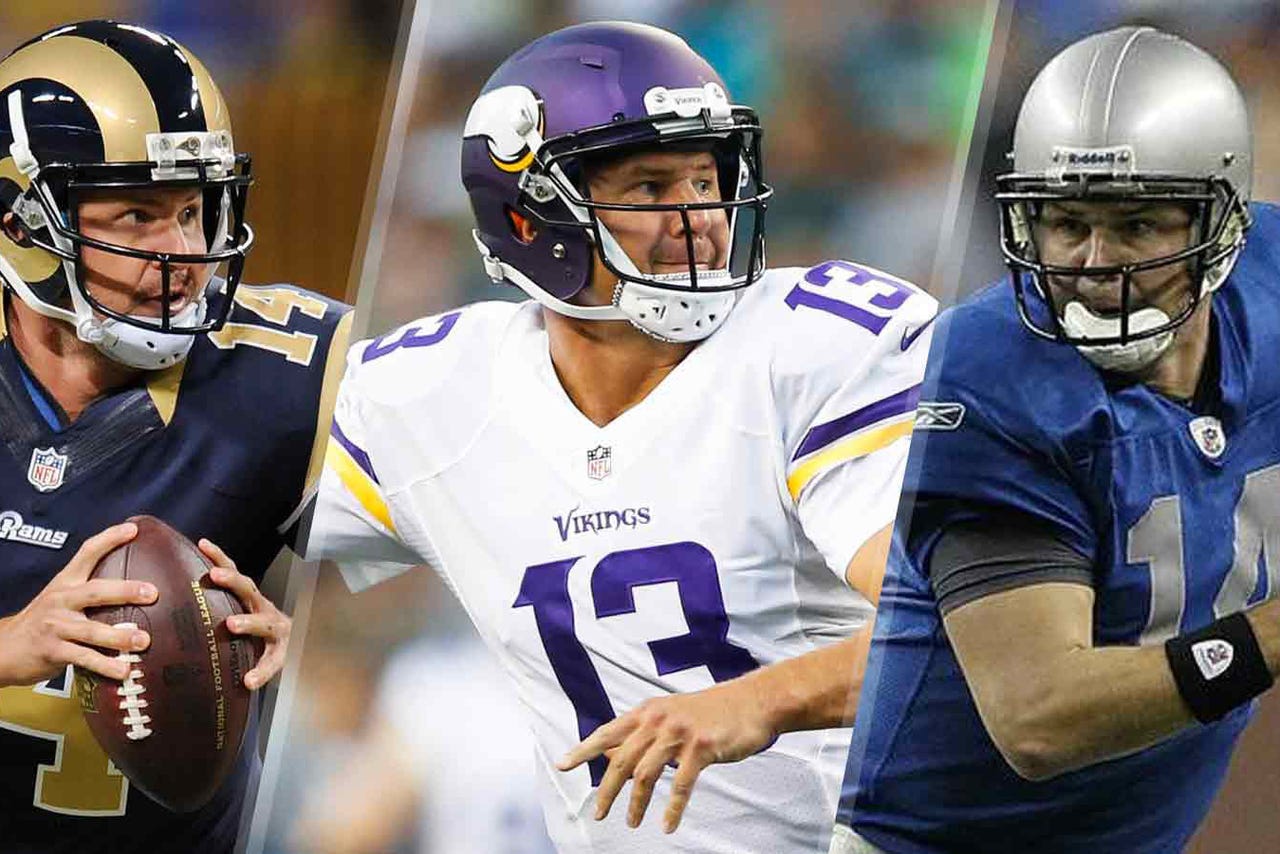 Shaun Hill isn't Teddy Bridgewater.
He isn't a superstar.
Long term, he isn't the answer for the Minnesota Vikings.
A 36-year-old journeyman with 14 seasons of NFL experience under his belt, Hill has played for three NFL teams, two colleges and one defunct European franchise.
But he hasn't given up.
A Hall of Famer at a Kansas community college, an MVP in Amsterdam and a third-stringer in San Francisco, it's difficult to find a more well-traveled quarterback.
Hill stayed the course when a pair of Division II universities told him he'd never make it at the position, and didn't give in when he was shipped off to Europe.
Now, nearly 15 years after his NFL career began when the Vikings signed him an undrafted free agent, Hill is set to take the reins following a devastating injury to Bridgewater.
Hill's career includes a combined five seasons with the Vikings, four with the San Francisco 49ers, four with the Detroit Lions and one short-lived stint with the St. Louis Rams.
He has played in 46 games, with 34 starts, completing 62 percent of his passes for 8,053 yards with 49 touchdowns and 30 interceptions.
But exactly who is Hill, the prospective savior of the Vikings' season?
NOT IN KANSAS ANYMORE
-- Hill was a four-sport athlete in high school while growing up in Parsons, Kansas, playing basketball and baseball in addition to football, while also running track. Hill was a versatile basketball player, and played all five positions at times for a team coached by his father.
-- He's still active in his hometown, and convinced the local youth football organization to ban tackling at the third and fourth-grade level earlier this year.
-- A city of just 10,000 people in southeastern Kansas, Parsons is just up the road from Commerce, Okla., the childhood home of baseball Hall of Famer Mickey Mantle, a fact that Hill recounted proudly for the Baltimore Sun while playing for Maryland in 2000. "My high school friend's mother was actually named after Mickey Mantle, and she grew up in the same town as he did," Hill said. "My friend's grandfather knew Mickey Mantle."
THE ROAD TO MARYLAND
-- Hill turned down multiple Division II offers from Washington University and Pittsburg State when neither would accept him as a quarterback. He eventually found a home at Hutchinson (Kansas) Community College, where he became the Blue Dragons' career leader in total offense after racking up 3,536 yards from 1998-99. Vikings receiver Cordarrelle Patterson would later attend Hutchinson CC as well.
-- Hill started his Maryland career in 2000 after a two-year run with Hutchinson and quickly took over the starting job. Hill replaced starter Calvin McCall in a game against NC State and orchestrated a miraculous comeback for the Terrapins, leading Maryland to a 35-28 victory in double overtime.
THE ACC TITLE
-- Hill led Maryland to a 10-2 record and its first ACC title 1985 as a senior in 2001, a season that culminated in an appearance in the 2002 Orange Bowl, as the Terrapins fell 56-23 to Florida.
NFL EUROPE
-- Following the 2003 season Hill was allocated to NFL Europe, where he led the league with 2,256 passing yards while starting for the Amsterdam Admirals.
VIKINGS DEBUT
-- Hill spent four seasons with the Vikings after signing as an undrafted free agent in 2002. He didn't see the field until 2005, when he took two snaps during the final game of the season. They were both kneeldowns.
GREG LEWIS
-- He was on the receiving end of the Vikings' comeback win over San Francisco in 2009, when Brett Favre hit Greg Lewis in the back of the end zone with just seconds remaining in the fourth quarter to lead undefeated Minnesota to an improbable win.
THE 'CALVIN JOHNSON RULE'
-- Hill's would-be touchdown pass to Calvin Johnson on Sept. 12, 2010 redefined the NFL's definition of a catch, and led to the so-called "Calvin Johnson Rule." Hill threw what should have been a game-winning strike to Johnson from 25 yards out, only to have the official rule that Johnson didn't maintain possession of the ball after landing in the back of the end zone.
HE'S DONE THIS BEFORE
Taking over for an injured starter?
This isn't Hill's first rodeo.
Hill replaced Matthew Stafford in 2010 after Stafford was hurt in that "Calvin Johnson Rule" loss and held down the starting role until being injured midway through the season (he'd return to start -- and win -- the final two games).
In 2014, Hill was propelled to the starting role for the St. Louis Rams after Sam Bradford tore his ACL for the second time in his career. Hill would start the opener, get hurt and watch Austin Davis take over until the final seven games when Hill re-emerged as the starter. 
---
---