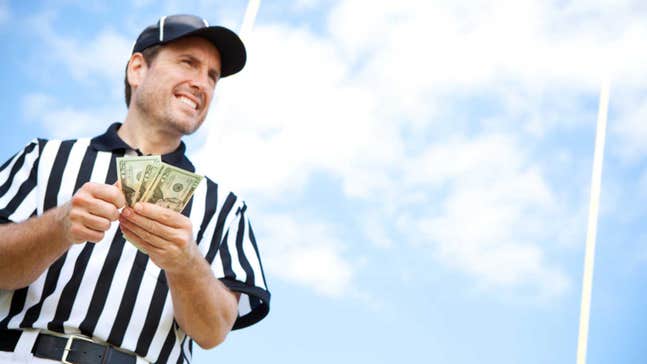 Which pro sport generates the most revenue?
Published
May. 14, 2014 6:37 p.m. ET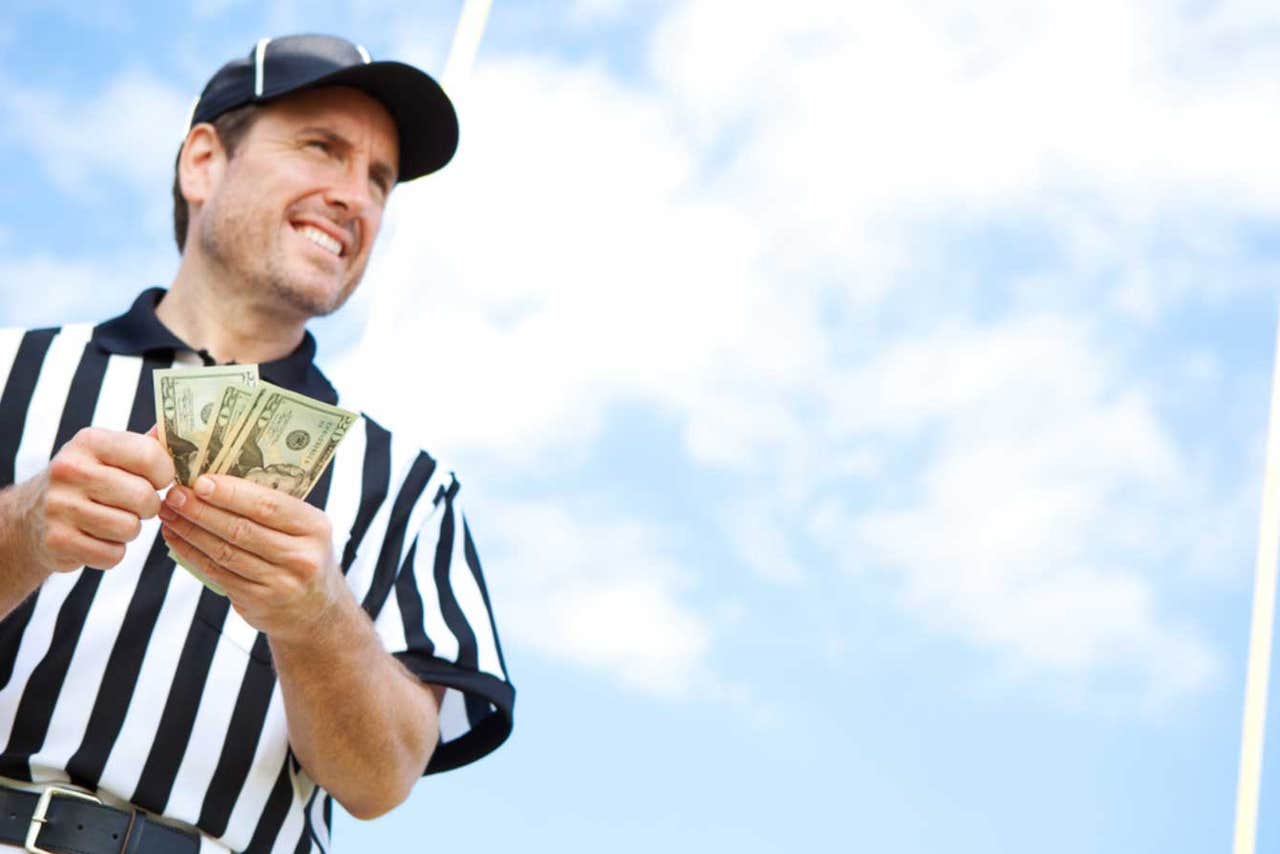 When it comes to major professional sports, there are very few leagues that don't bring in a hefty yearly revenue. Even the NHL is home to a nice bank roll. There are a few leagues, however, that stand a cut above the rest.
Cork Gaines of Business Insider has crunched the numbers in order to compare the maximum, minimum and average team revenues in the NFL, MLB, Premier League, NBA and NHL. What he found is that while the Premier League is home to the highest team revenue in sports (Manchester United, $600 million plus), the NFL is more balanced with the highest average team revenue ($286 million) and the highest minimum team revenue ($229 million).
Just behind the NFL is the MLB. Major League Baseball franchises average $237 million per year, with a low of $159 million (Miami Marlins).
The Premier League checks in at number three for average revenue at $215 million, followed by the NBA ($152), and the NHL ($88). The Premier League's average minimum revenue is actually less than that of the NBA's ($94 vs. $109).
For more fantastic sports business analysis, visit Business Insider.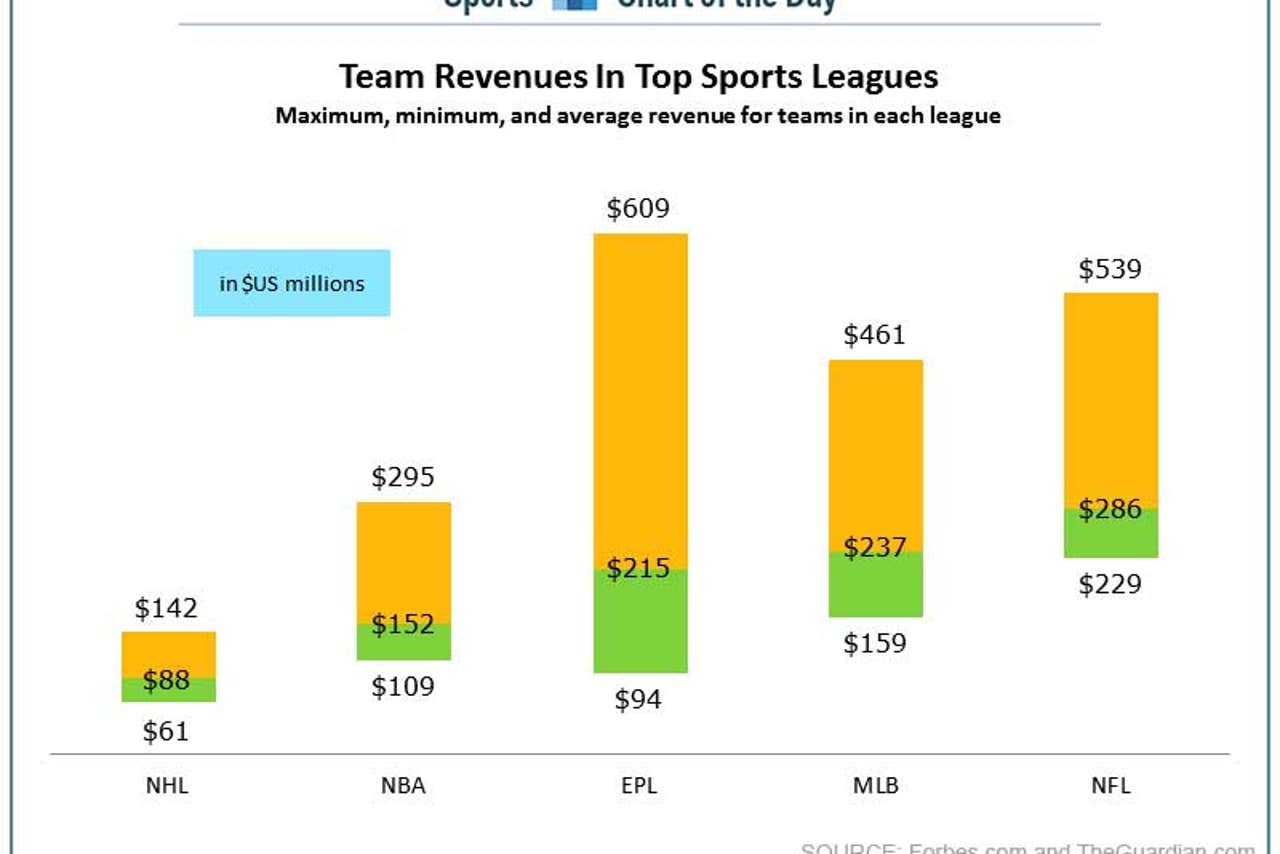 More from Gamedayr:
---