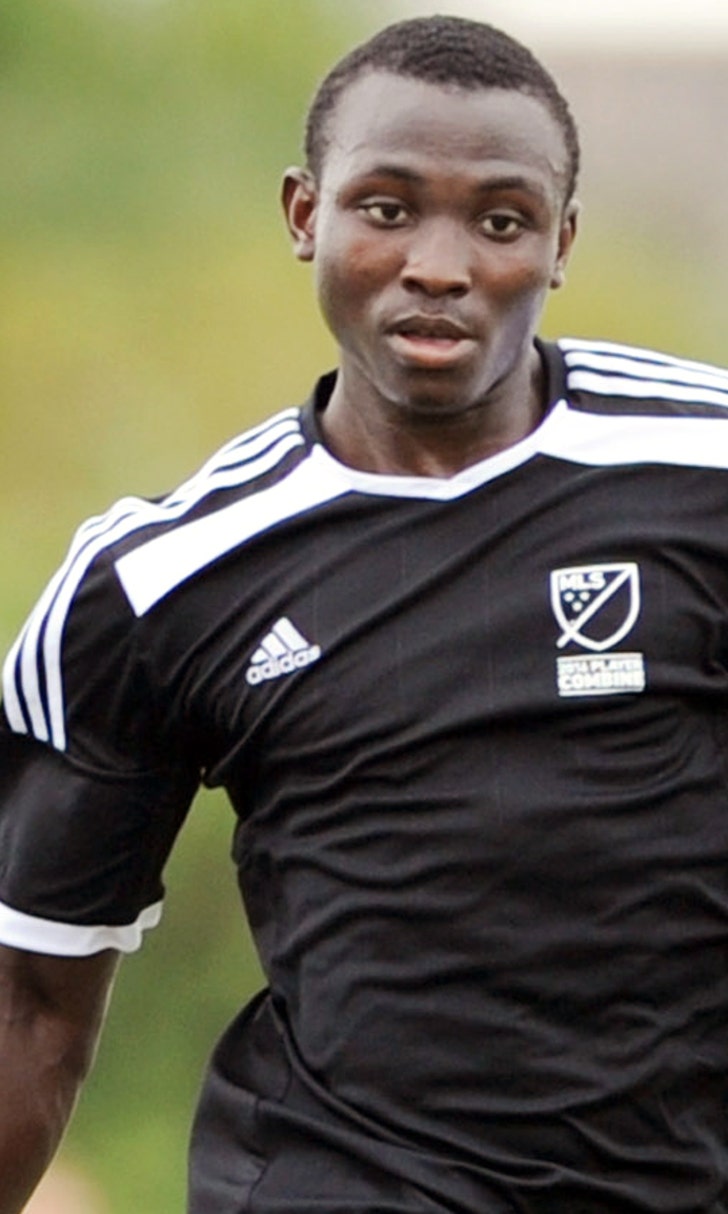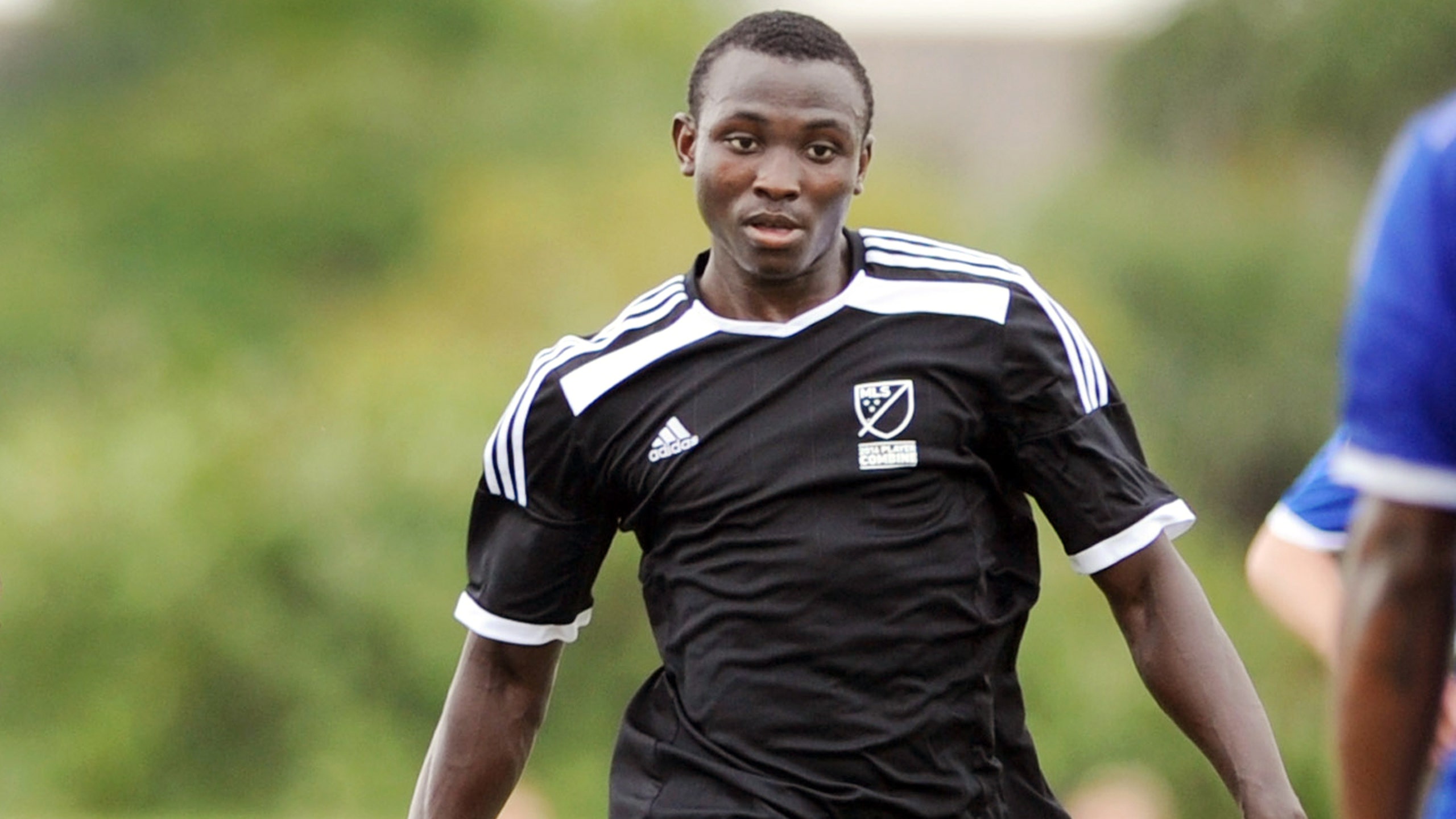 Which position will Joshua Yaro play in MLS?
BY Kyle McCarthy • January 12, 2016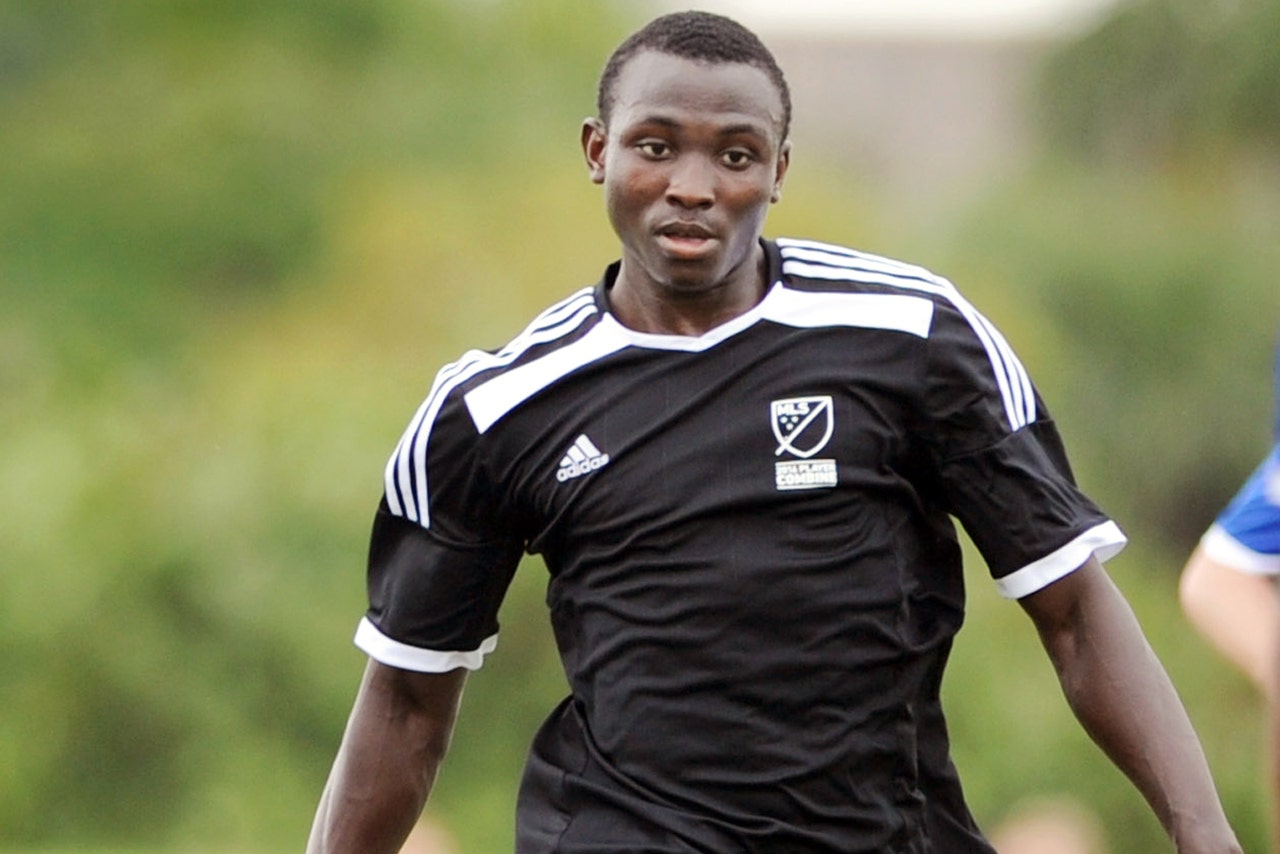 LAUDERHILL, Florida --
There are few doubts about Joshua Yaro as a potential MLS player. His combination of athleticism, pace and positioning made him a standout center back at Georgetown and prompted widespread interest in his services over the past couple of years.
In the eyes of most coaches and technical directors, the 21-year-old defender cemented his status as the top prospect in Thursday's MLS SuperDraft long ago. All of the promise and potential comes with a one small caveat, though: No one is quite sure where to play him.
Yaro boasts all of the tools to remain in the center of defense at the next level, but he lacks the traditional size to play the position. He covers ground well and tracks forwards intently, but he is not particularly tall (Georgetown lists him at 5'11") or particularly robust.
Those realities inevitably lead to discussion about a shift to right back. Yaro didn't play there with the Hoyas, but he possesses the fundamental tools necessary to make the switch. It is just a matter of seeing whether those qualities translate to a different sort of assignment.
"It's tough because I've always played in the center," Yaro said after a 30-minute spell at right back at the MLS Player Combine on Sunday. "On the outside, I'm still learning. What's a good time to go up? What's a good time to drop? It's a learning process for me. It's a position that -- right now -- I wouldn't say I'm great at. In the middle, I feel more comfortable. That's where I've played my whole life. Ideally, that's where I want to play."
Yaro finds himself in the middle of a predicament often encountered on the way to MLS: the college star asked to contemplate a new role.
It is more common with attacking players, but there are defensive examples as well. New England defender Andrew Farrell faced similar questions before the Revolution traded up to select him with the first overall pick in 2013. Farrell spent the first two years of his MLS career as a right back before moving into his expected on him in central defense last year. LA Galaxy defender A.J. DeLaGarza reprised his partnership with former Maryland teammate Omar Gonzalez successfully at various points over the past few years as he toggled through the Galaxy back four, too.
MORE SUPERDRAFT COVERAGE: Jack Harrison follows winding path to MLS
Those examples serve as a template for the challenges ahead for Yaro. The astute defender -- a double major in anthropology and international relations who once spent two years at the Right to Dream Academy in his native Ghana before moving to the United States -- isn't one to shy away from a hurdle or two along the way. He knows there are adjustments ahead of him and he welcomes them.
"It's not like I'm restricting myself to one position," Yaro said. "It's always fun learning new things. It's hard because you're used to it. You might get it wrong for the most part, but it's also rewarding when you finally grasp the concept of the position and execute it exactly how you want it and how it is supposed to be. I'm excited. I'm happy that I've had a chance to play out wide and look at it myself. It's going to take a while, but, eventually as I'm working at it, I'm going to feel comfortable."
The feedback reflects the strides still left to make. Yaro is still feeling his way through the duties at right back. There are hiccups here and there as he tries to keep his line and recognize how and when to join the play. There are questions about how much he can contribute going forward if he features in the wide areas.
His future remains firmly up for debate. Some MLS technical staffers see him as a long-term center back because he knows the position well and masks any perceived vulnerabilities. Other observers believe he projects most neatly outside, even if he needs some time to grasp the finer points.
Yaro continues to soak up feedback on the topic as he meets with various teams and picks through his potential options. It is an opportunity for him to evaluate potential destinations (even if he doesn't have any control over his destination) and for teams to take stock of his willingness to adjust to the situations at hand.
"They've been really nice," Yaro said. "All of the coaches I've met so far have been really open and really honest. They've been really supportive. It's been a great process. I'm glad that I've been able to go through this time in my life where I get to experience all of these things."
The entire process extends through the Player Combine and the big day itself in Baltimore on Thursday. Yaro is expected to come off the board early, likely as the first overall pick. Those steps are more or less certain now. At this stage, they merely set the stage for the dilemma ahead.
---
---