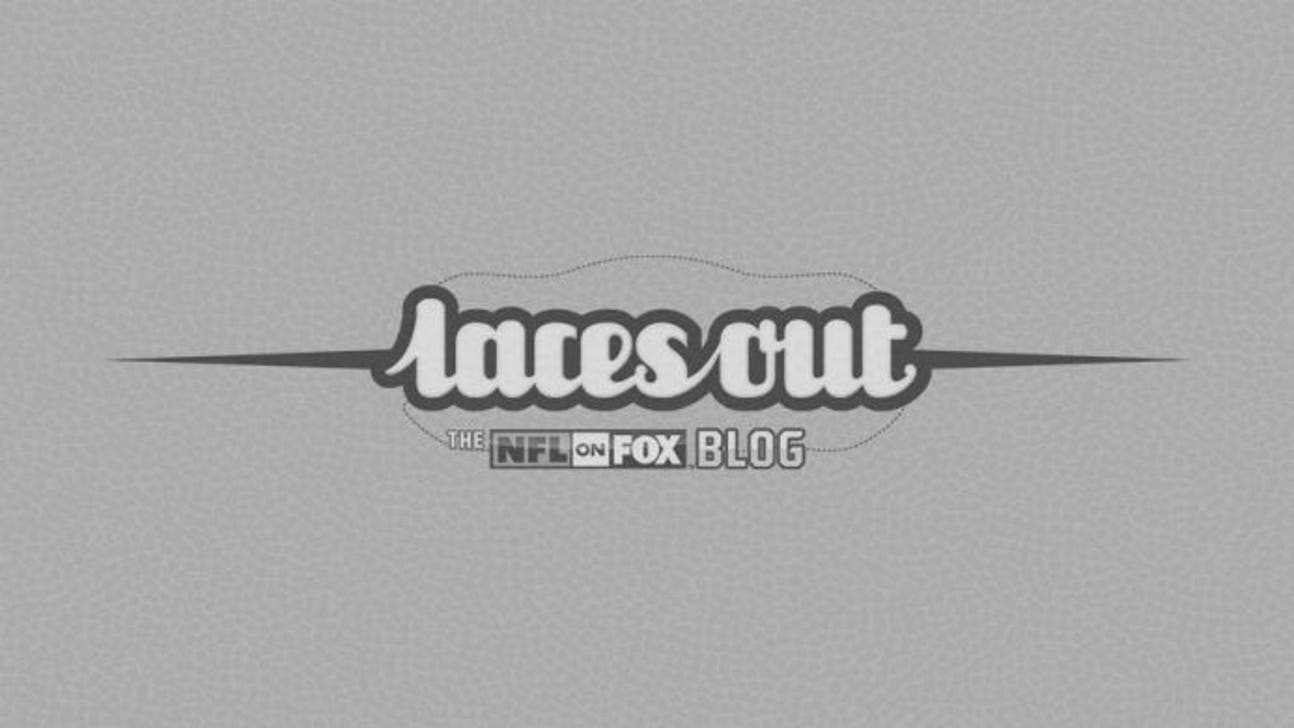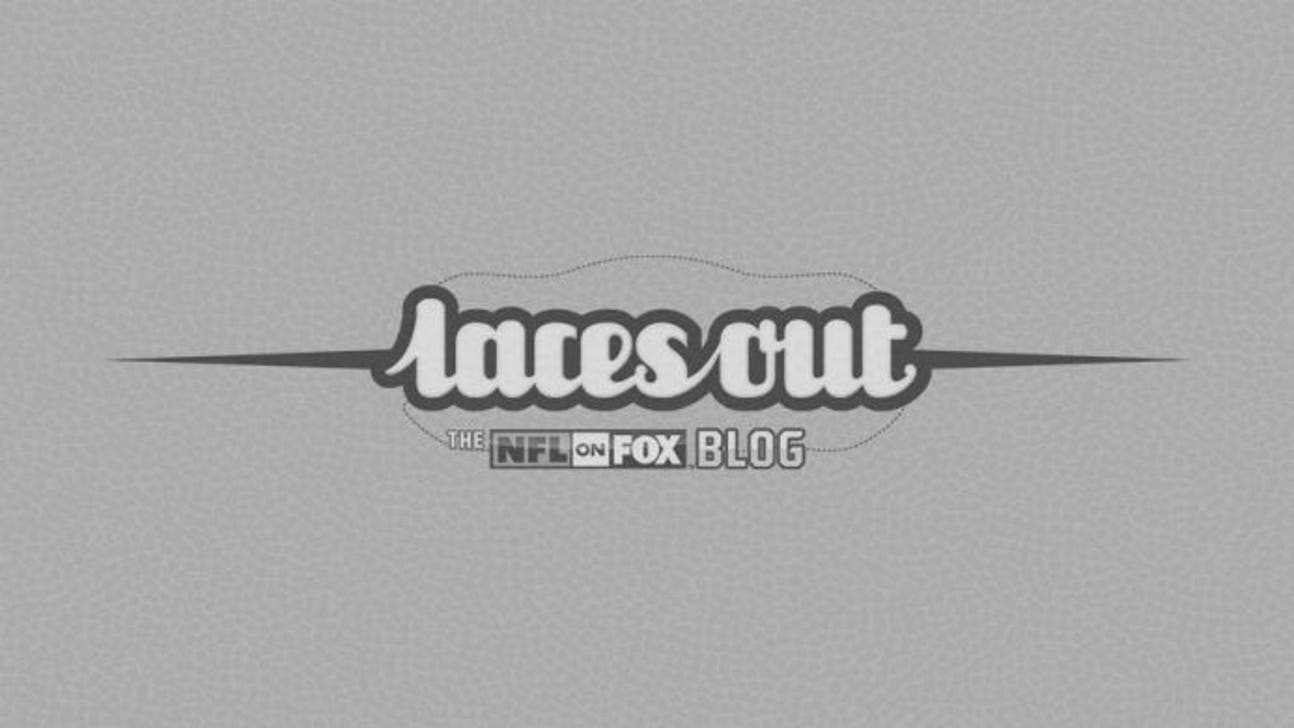 What we know after Week 4
Updated
Mar. 4, 2020 7:39 p.m. ET

By Ross Jones, and Sid Saraf, FOXSports.com It's a rare Sunday when the NFL doesn't dominate America's conscious and its TV sets. But with the cultural event that the "Breaking Bad" series finale has become, the argument could certainly be made the NFL wasn't No. 1 on Americans' entertainment agendas in Week 4. Heck, the Steelers and the Giants — especially the Giants — played Sunday like they were more interested in getting to their viewing parties on time than notching their first win of the season. So despite the Seahawks pulling off a semi-miracle to remain perfect, Peyton Manning taking down more records in a 52-point thrashing of the Eagles' defense, and the Jets pulling off another butt-fumble with a different QB, this week we kick things off with the two teams that suddenly look like their seasons are in need of a finale in September.Chiefs 31, Giants 7 – G-Men's awf-ense is just absolutely offensive
Andy Reid saw this coming. Following a 10-day layoff, the longtime Eagles head coach has his Chiefs ready to slug it out with the Giants early, then they pulled away in the second half. Quarterback Alex Smith continues to be the Chiefs' steady hand as they remain unbeaten. Running back Jamaal Charles had 127 all-purpose yards on 23 touches and put the game away in the fourth quarter with a clock-eating drive. And then there are the Giants. Big Blue-hoo, so to speak. The Giants are 0-4 for the first time since 1987. The Giants offense has been unable to find a rhythm as they've only scored 7 points in the last two games. And this can't be pinned on the defense. The Chiefs entered the game as one of only two teams in the NFL not to turn the ball over, and the Giants forced three turnovers. But Eli Manning returned the favor throughout Sunday, adding to his league-leading turnover total with three of his own (he now has turned the ball over 11 times). But the real issue is the running game and that's where a majority of Sunday's problems stem from as well. The Giants were 1 for 14 on third downs and weren't able to extend drives. David Wilson had 13 carries for just 55 yards as the offense lacked a push up front. With the Chiefs leading 10-7 in the third quarter, Dexter McCluster electrified the home crowd with an 89-yard punt return for a touchdown that opened the floodgates. The Giants offense never could keep pace and sputtered at crucial times. Not that the Chiefs are without their faults; No. 1 overall pick OT Eric Fisher left the game with a mild concussion and thus far hasn't shown the big-time potential that was expected from him. Of course, an underachieving, injured rookie offensive lineman seems like an inconvenience compared to the problems the Giants are staring at. If there is any good news in New York, it's that the Eagles are on the schedule next week (more on their issues later — there are many). Vikings 34, Steelers 27 – We haven't seen this since before Terry Bradshaw was a Steeler Before the season began, many were predicting a drop-off in Pittsburgh. Mike Wallace is in Miami, and took much of the offensive firepower with him. The defense is aging. Like last year, the offensive backfield looked like it could be a problem. But with the stunning struggles the team has seen at offensive line, it doesn't matter who's running the rock. And you talk about aging — Ben Roethlisberger seems to be having years knocked off his career every game. And now, a month into the season, the Steelers are where they have not been since 1968. How transcendently bad was that season? When it was over, coach Bill Austin was let go and the team hired Chuck Noll — and the Steel Curtain was born. Now? After Sunday's heartbreaking loss to Minnesota, Roethlisberger said, "Right now, you could say we're the worst team in the league." If they want to know how big a difference an offensive line and a running game make, all the Steelers had to do was look across the field on Sunday. Because with Adrian Peterson pounding the rock, the Vikings just needed a quarterback who avoids making big mistakes. The Vikings were forced to turn to backup QB Matt Cassel on Sunday, as starter Christian Ponder was out with an injury. Well, guess what happened …
That's a 70-yard touchdown toss to Greg Jennings, the latter finally making an impact in a Vikings uniform. But the pair wasn't done. With Minnesota leading late in the third quarter, the two connected on this 16-yard scoring strike.
Not only was Cassel playing error-free football, he was actually making plays. When all was said and done, he finished 16 of 25 for 248 yards and the two TD passes. Remember, this guy was a Pro Bowler once. When you add that to Peterson's 140 yards rushing and 2 TD runs (yawn), is it any surprise that Minnesota (1-3) picked up its first win of the season? So the Vikings are off the mat. But what will the Steelers do to keep this season from trumping the towels as the most terrible thing in Pittsburgh? (After all, we can't laugh at the Pirates, anymore.) Something has to change . . . fast. Oh, by the way … the game was played in England? Does that matter anymore? I don't think so either. Cardinals 13, Buccaneers 10 – Mike Glennon learns valuable rookie lesson
While one-time starter Josh Freeman watched Sunday's action from a suite at Raymond James Stadium, rookie quarterback Mike Glennon threw his first touchdown pass to Mike Williams on a quick slant in the first quarter. For the first time this season, there was hope and some positive vibes on the sideline. Tampa Bay's defense played magnificently for three quarters, picking off two Carson Palmer passes and forcing a fumble. Then, the fourth quarter came. Four plays into the period, Glennon tried to hand the ball to second-year running back Doug Martin. But the exchange was fumbled, the ball recovered by the Cardinals, and the tide was turned. The Cardinals would march into Bucs' territory and get a crucial Jay Feely field goal. The teams traded punts and the Bucs took the ball over with a seven-point lead and four minutes to play. But rather than run time off the clock, Glennon threw a pass over the middle intended for Vincent Jackson on a second down, but it was intercepted by All-Pro Patrick Peterson. Palmer hit Larry Fitzgerald on the next play to knot the game at 10 and then on the next series the Cards would take the lead 13-10. Glennon had an opportunity to march his team into field-goal range to tie the game or even get the win. But a rookie mistake, throwing Peterson's way, would spell doom as the cornerback intercepted another pass. It's a tough way to learn a lesson, but Glennon should know better than to challenge a player of Peterson's caliber. Bills 23, Ravens 20 — Who is this Kiko Alonso guy everyone is talking about?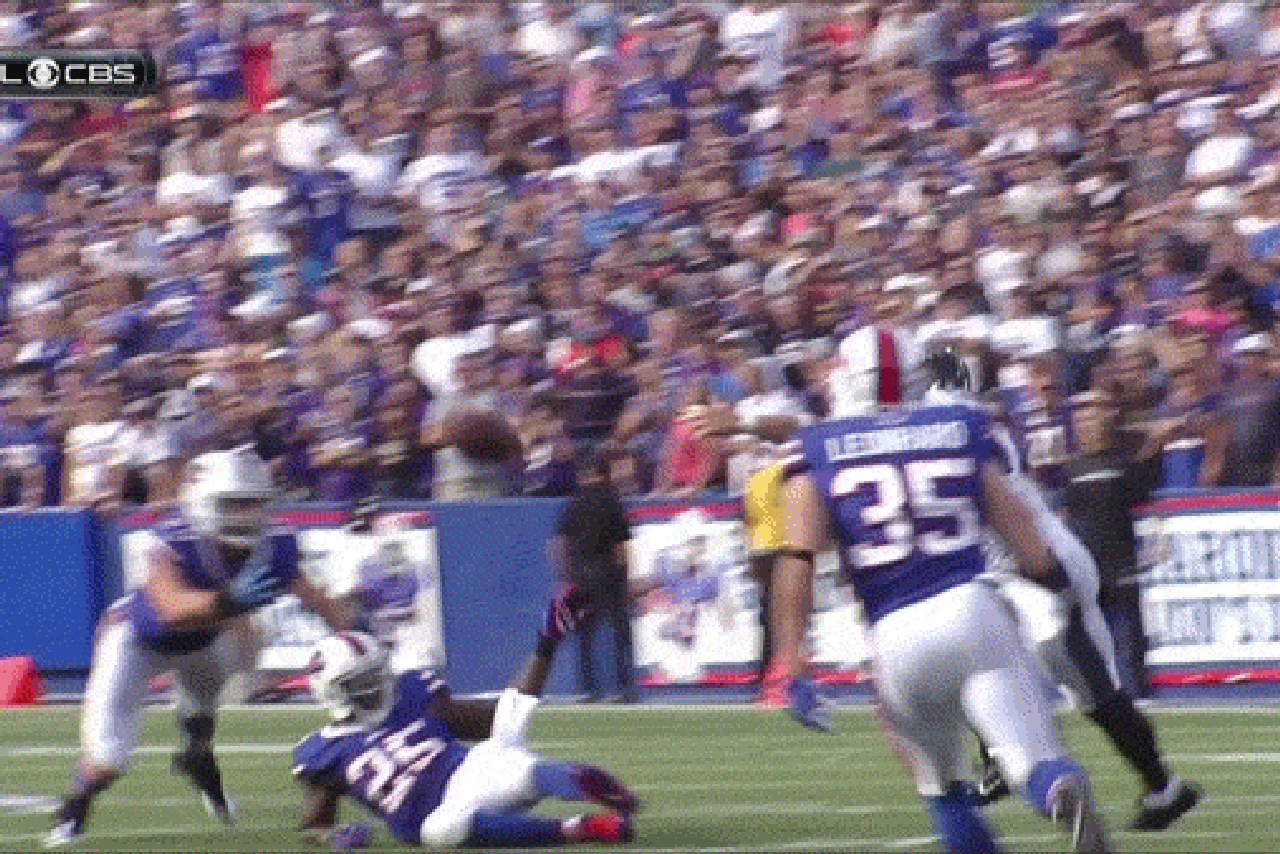 Maybe you heard the Bills knocked off the defending champion Baltimore Ravens. Well, then you surely must've heard that Joe Flacco, the $20 million man, threw 5 interceptions. Rookie linebacker Kiko Alonso sealed the game with his second interception and inserted himself into the Defensive Rookie of the Year Award conversation. Alonso, who was selected in the second round of this year's draft out of Oregon, has Bills fans believing he could be a defensive centerpiece for the next decade. Alonso was also a factor in stifling the Ravens running game, if you even want to call it that. Ravens offensive coordinator Jim Caldwell called a total of nine running plays all game. Isn't this supposed to be ground-and-pound AFC North football? Isn't that why you pay Ray Rice an average of $7 million a year? Rice finished the game with 5 carries for 17 yards. That's not getting it done. We're not experts, but if you want to know why Baltimore lost this game it's because they had zero presence from the backfield. Lions 40, Bears 32 — How good can Reggie Bush make Detroit's offense?
Anything is possible with Reggie Bush in Scott Linehan's offense. Bush electrified the home crowd at Ford Field by slashing and dashing his way into the end zone and carrying the Lions on his back and into first place of the NFC North. Bush had 173 all-purpose yards on 22 touches, just one week after being sidelined with a knee injury. The Lions were also helped out by Jay Cutler's four turnovers. Cutler, who looked sharp through three games, made more than a few ill-advised throws. He's a supremely-gifted quarterback, but his arrogance gets him in trouble. Ultimately, the team pays. Ndamukong Suh was a big factor for the Lions and he even racked up a couple of sacks. Chargers 30, Cowboys 21 — Don't sleep on San Diego. Seriously.
This isn't Norv Turner's team. Mike McCoy and his new staff have brought a new attitude to this team and Philip Rivers has shown glimpses of his glory days. The last time a national audience saw the Chargers play, they let a 21-point lead slip away against the Texans in Week 1. They lost a tough one in Week 3, too. But Week 4 was different. Trailing 21-13 at the half, the Chargers defense shut out the Cowboys and Rivers hooked up with Danny Woodhead and Antonio Gates for touchdowns. This team has shown a tremendous amount of grit and toughness and Manti Te'o even made his debut, racking up three tackles. He was nowhere as productive as Cowboys do-everything linebacker Sean Lee, who had an interception for a touchdown among 18 tackles and a tackle for a loss. It seems easy, but Dallas struggles when it doesn't get DeMarco Murray the ball. In three years, each time Murray has had more than 20 carries in a game, the Cowboys have won. That's happened nine times. Bill Callahan needs to follow the formula. Get DeMarco the rock. Redskins 24, Raiders 14 — RG3 finally gets into the win column, 'Skins a game out of first place
Rookie tight end Mychal Rivera's touchdown grab yielded one of the most talked-about GIFs of the season, but the Raiders were unable to put any more points on the board after the 14-0 start. Rivera, who is the brother of "Glee" star Naya Rivera, hauled in his first career touchdown from Matt Flynn as starting quarterback Terrelle Pryor was sidelined with concussion-like symptoms. Redskins cornerback David Amerson returned an interception for a touchdown in the second quarter to narrow the lead to 14-10. Robert Griffin III and Co. recaptured the lead in the third quarter as the second-year quarterback threw a strike to Pierre Garcon for a touchdown. The Redskins finally got their first win of the season. Fortunately for them, they're only one game out of first place. The NFC East is loaded with flaws and if the Redskins get on a little run, they could be back in the postseason. They enter their bye week and have two weeks to prepare for a road trip to Jerry's World. All is not lost in D.C. Patriots 30, Falcons 23 — Unbeaten New England silencing the doubters (and showing mom the love)
Say all you want about the Patriots not having a defense or "anyone to throw to." All they do is win. Tom Brady led the Patriots into the Georgia Dome and threw for 316 yards and two touchdowns, including one to Matthew Mulligan. How's that for an unfamiliar face? Heck, he even remembered to give a shout-out to his mom after the game. Rookie Kenbrell Thompkins and Julian Edelman combined for 13 receptions and 245 yards. Oh yeah, LeGarrette Blount even had a rumble into the end zone. Remember him, Bucs? The Patriots defense also looked solid until the last five minutes when they almost allowed the Falcons to sneak back into it. But the unit also came up with the big plays to hang on and preserve Brady's work. After connecting with Julio Jones deep into Patriots territory in the waning moments, Matt Ryan had four chances to get his team into the end zone to tie the game, but he wasn't able to get it done. New England CB Aqib Talib capped off a stellar game (4 tackles, 4 passes defended, 1 interception) by knocking the ball away from Roddy White in the end zone on fourth and goal. Seahawks 23, Texans 20 (OT) — Matt Schaub, this one's on you This was unbelievable. The Texans offense outgained the Seahawks 324-88 in the first half. Houston had 29 first downs, while Seattle had 15. The Seahawks, of the mighty O-line and running game, did not convert a third down until the third quarter. Umm, so how did the Texans lose this game? Well, it's simple. Late in the fourth quarter, the Texans led 20-13 and just needed to kill some time. Even if the drive ended in a punt, that would have been acceptable. The Seahawks offense — despite making noise with a long TD drive in the second half — didn't stand a great chance to move the ball down the field for a tying score against an attacking Texans defense. But Schaub ended up making it easy for Seattle:
That pick-six evened it up and eventually forced overtime. The collapse became complete when kicker Steven Hauschka drilled a 45-yard field goal to move the Seahawks to 4-0 for the first time. The Texans (2-2) fell to their second consecutive loss. That pick-six? That makes it three straight games that Schaub has had an interception taken to the house. After the game, it was clear that Texans Nation is losing patience with their signal-caller.
When fans start burning your jersey, you better get yourself in order. Browns 17, Bengals 6 — Someone needs to cover Jordan Cameron There was a lot of buzz in training camp about the Browns' third-year tight end. People said "hey, Jordan Cameron could have a breakout season." I don't think those same people envisioned this. Cameron pulled down 10 catches for 91 yards with a touchdown catch as Cleveland (Cleveland!) evened out at 2-2 with a win in the battle of Ohio. In case you're following at home, Cameron now has 30 catches on the season for 260 yards. He also has 5 TD catches, tied for second in the league with an even bigger head-scratcher, Eddie Royal of the Chargers. A more familiar name, Wes Welker, has six.
  It's been an entertaining past two weeks for the Browns. After dealing running back Trent Richardson to the Colts, the team was forced to turn to one-time third-string quarterback Brian Hoyer. No worries, all Hoyer has done is lead Cleveland to back-to-back wins. This time, he completed 25 of 38 passes for 269 yards, two scores and no interceptions. "It's awesome," Hoyer, an Ohio native, told The Associated Press. "It's cool to play in front of the hometown crowd in this stadium, where I grew up 15 minutes away from and obviously it's a good day because the Tribe is winning, too." The Indians are in the playoffs, the Browns are winning. Hey, GQ is wrong … Cleveland is an amazing sports town! Colts 37, Jaguars 3 — You're allowed to throw interceptions against the Jaguars — they'll throw more back to you
Andrew Luck threw an interception on his second drive on Sunday. You can't consistently win games in this league if you do things like that. He usually can't afford to put his team in a hole like that. Wait … who were the Colts playing? Oh, Jacksonville. Don't worry, it's all good. Luck completed 22 of 36 for 260 yards and 2 TD passes — to Coby Fleener and Reggie Wayne — as yet another team pounded the living daylights out of the Jaguars in their own building. The Colts running game also did its part, compiling 151 yards. The Colts defense? It's not difficult to keep the Jaguars in check as they forced three interceptions of Blaine Gabbert, running one back for a score. So, what does this mean for Indianapolis? It's hard to tell. NFL teams won't learn much by beating up on Jacksonville, they just don't want to be the one team that drops a game to the NFL cellar dwellers. In fact, things are so bad for the Jaguars, that this aerial sign was the most interesting thing that happened for them on Sunday.
  It's all about 2014, right? Titans 38, Jets 13 — Tennessee's defense is for real, but it's all about Jake Locker Aside from a Week 2 hiccup against the Texans, the Titans D — under new assistant coach Gregg Williams — just keeps rolling hard. On Sunday, they made mincemeat out of the Jets. The Titans forced rookie quarterback Geno Smith into four turnovers and sacked him five times. It got so bad, that Smith committed a butt-fumble of his own. Is this the start of a new Jets tradition?
That bungle turned into a touchdown for Karl Klug. In fact, the Titans defense made the Jets pay in spades, as they turned Smith's turnovers into 28 points. Now, the bad news. Quarterback Jake Locker, who was having his second straight impressive game, went down with an apparent hip injury in the third quarter and was carted off the field.
Locker threw a career-high three TD passes (on 18-of-24 passing for 149 yards) before going down and giving way to backup Ryan Fitzpatrick. Obviously the Titans (3-1) will be waiting with bated breath for news on their franchise quarterback. You have to believe their season is riding on it, in a way. Locker's maneuverability and rocket arm were just starting to flourish and it would be a real bummer if his progress gets derailed right now. But, if Tennessee's defense continues to put forth performances like this, things might just work out, anyway. Broncos 52, Eagles 20 — Peyton Manning might never throw an interception again
We know, that's impossible. But you can't blame anyone for having that cross their minds after watching Manning dissect Philadelphia on Sunday. All he did was throw for more than 300 yards again, throw four touchdown passes again and lead the Broncos (4-0) to a dominating victory … again (this was did have the added caveat of the 52 points setting a Broncos single-game record). It's almost like shooting fish in a barrel for Manning at this point. Let's summarize Manning's 2013 thus far: He has thrown for 1,470 yards, 16 TDs and 0 interceptions. Not only has he not been picked off, he hasn't come close to being intercepted. By the way, the Broncos have also won 15 consecutive regular-season games, a new team record. Anyone else bored yet? Why not wake us up when the playoffs, start, OK? As for the Eagles (1-3), they'll probably pray to never face the AFC West again. All of their three consecutive losses have come against that division. What's worse, they still have to face the Raiders in Week 9. Will we see a clean sweep in 2013? While it's easy to blame head coach Chip Kelly for the team's struggles, it goes deeper than that. Their defensive struggles have been well-documented, but Philly's offense has nothing on the outside to complement speedster DeSean Jackson. How bad was it Sunday? Their leading receiver was tight end Brent Celek, who had three catches for 57 yards. Jackson was held in check in Denver's secondary all afternoon and caught just two passes. That's not going to get it done. Will anyone step up as a go-to target for poor Michael Vick? Questions? Comments? Send them to lacesoutmail@gmail.com and we might respond in our weekly mailbag!
---