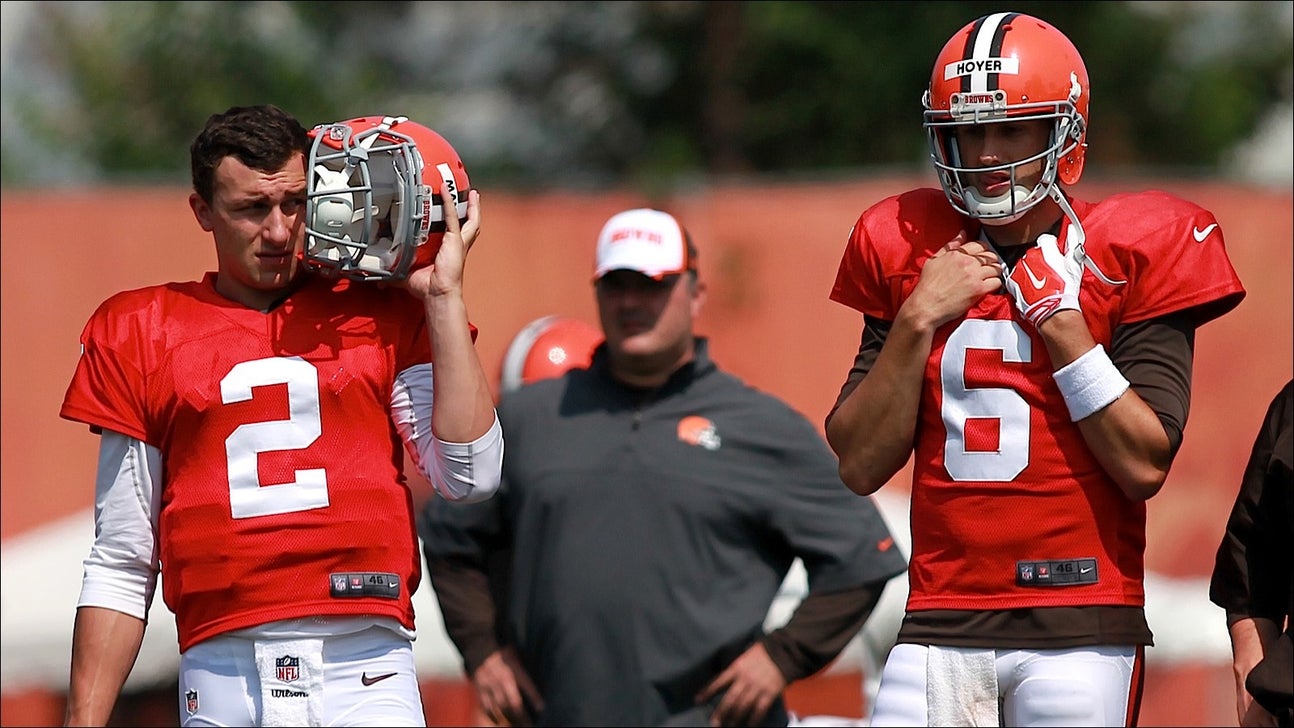 What to watch: Browns preseason at Detroit
Published
Aug. 9, 2014 11:15 a.m. ET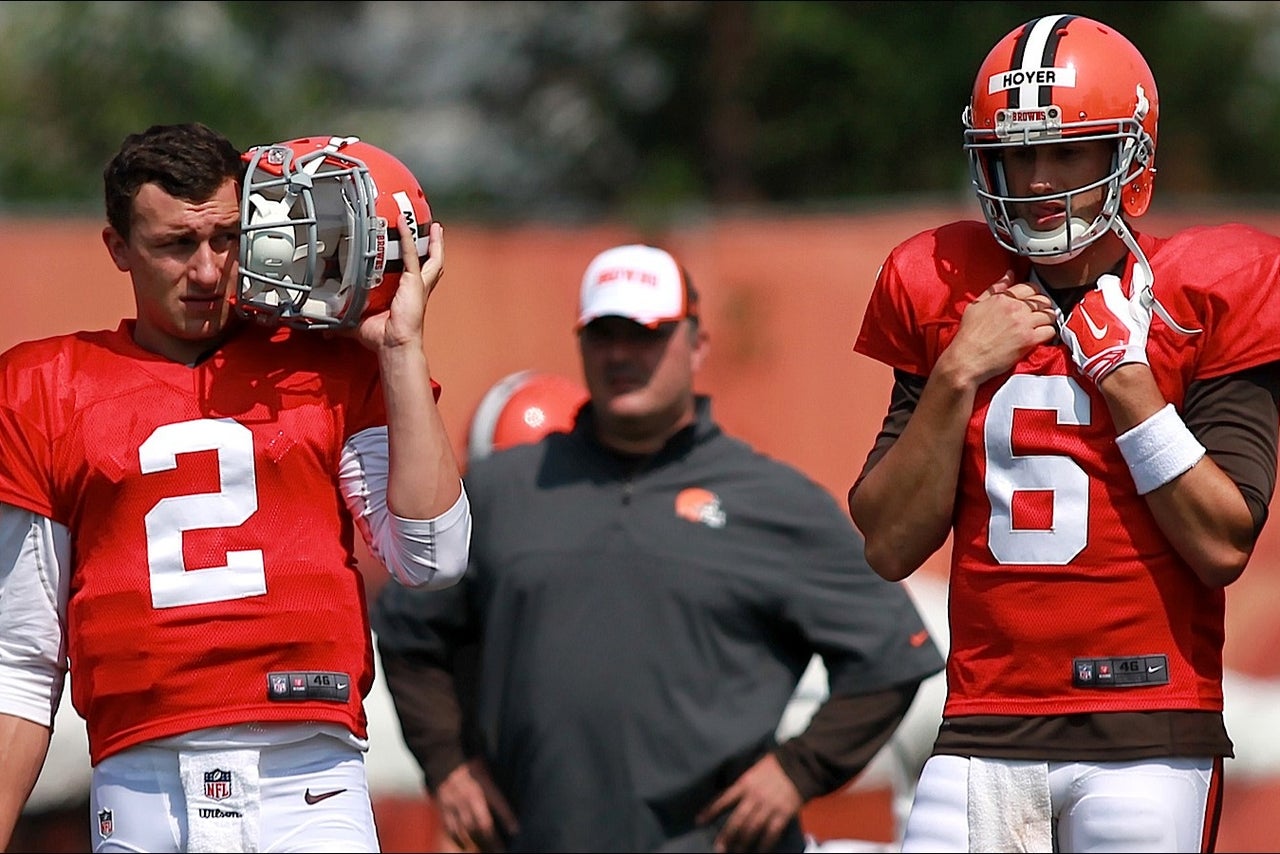 DETROIT - Who and what everybody's watching as the Cleveland Browns open the preseason tonight in Detroit...
1. The quarterbacks: Well, duh. The declared competition has become a real competition over the last week, and it now reaches a landmark. Brian Hoyer starts tonight, and the plan is for him to play exclusively with the starters. Johnny Manziel will then play with the second-team offense, and based on what coach Mike Pettine said this week, look for each to get three (or maybe four, depending on circumstances) series. It gets really interesting with a full practice week ahead, but game reps figure to carry the heaviest weight. And preseason openers generally don't sell out, as this one has, without an attraction like Manziel.
2. Josh Gordon and the receivers: The saga continues. The wait continues. It's unclear what the plan is for Gordon in terms of playing time tonight, or when an NFL ruling might be coming, but the Browns are trying to get ready for a season and Gordon has to get ready, too, amidst the wait for a ruling. The other receivers are trying to win jobs, too, with the only roster locks at this point appearing to be Andrew Hawkins, Miles Austin and return specialist Travis Benjamin.
3. The rookies are off to strong starts: Manziel is in his own fight, and Justin Gilbert has been winning almost all of his camp battles but will likely miss tonight's game due to injury. But Joel Bitonio has been a Day One starter at guard and gets a heck of a welcome to the NFL against Nick Fairley and Ndamukong Suh. Christian Kirksey is pushing for a starting job at linebacker, Terrance West has already earned touches and the absence of Gilbert probably means more game reps for fellow corner Pierre Desir, a Div. II college player who may have to overcome a bit of stage fright/culture shock tonight.
4. New environment: Back on the homefront, the Browns are working hard to establish the run. The defense is completely dominating camp. There have been few live reps, so tonight brings full-speed, full-go chances to both sides. West won't steal many touches from starter Ben Tate unless he blocks and catches the ball at full speed, and the battle for jobs behind those two remains a competitive one. Undrafted rookie Isaiah Crowell is big and fast and looks the part; he'll need to block and do the little things, probably including playing special teams, to eventually make the team. As for the Browns defense, it's quest to set a real tone and culture won't necessarily be accelerated by the preseason, but a strong showing wouldn't hurt.
5. This is a big night...except it's really not: The No. 1 rule of the preseason: No overreactions. If the Browns stink, all hope is not lost. If the Browns come out flying around and make plays, playoff reservations should still be made with caution. Preseason is for reps and for tinkering and for evaluating, so it often means playing it safe with playcalling and roster decisions. It means vanilla defenses, too, that are often ripe for a smart quarterback's picking. Ideally, Pettine would see a performance tonight that lands somewhere near the middle -- good enough to inspire and build confidence, yet with enough mistakes to provide some real teaching points and maybe accelerate some promotions/demotions when the Browns get back to camp.
Tonight, there's football. But real football is still four weeks away.
---