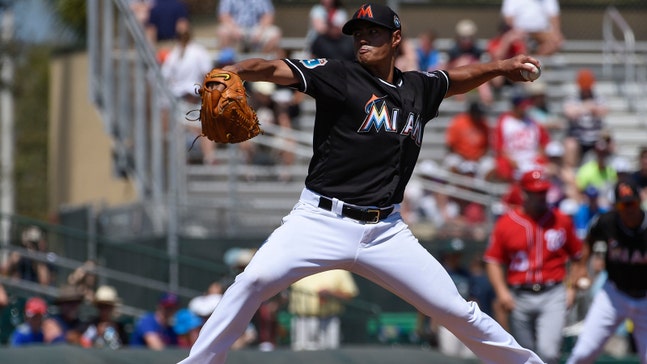 Wei-Yin Chen named Opening Day starter for Marlins
Published
Mar. 20, 2016 6:25 p.m. EDT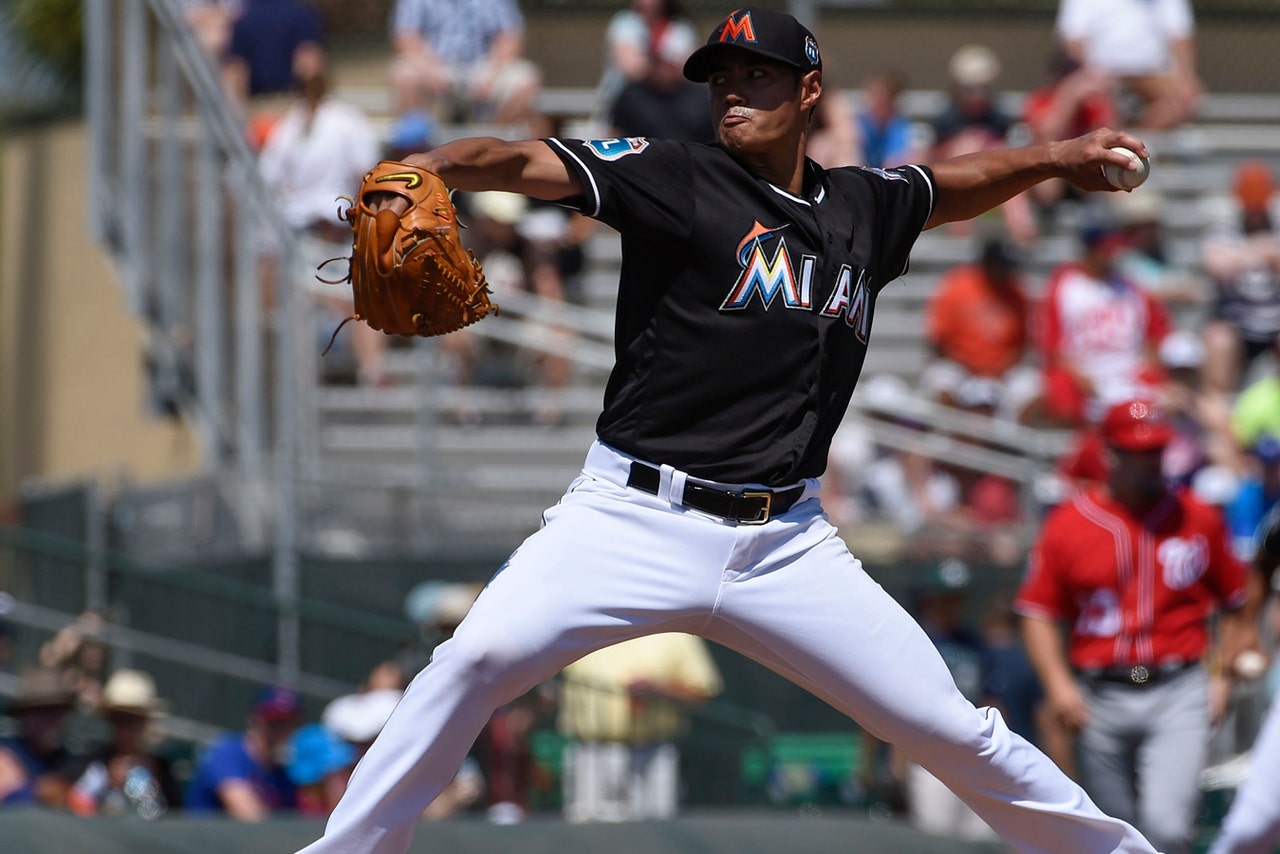 JUPITER, Fla. (AP) -- Marlins newcomer Wei-Yin Chen will pitch on opening day instead of Miami ace Jose Fernandez, a decision designed to help manage the workload of the former NL Rookie of the Year from the start.
Manager Don Mattingly said Sunday that Chen would pitch April 5 when the Marlins host Detroit. Fernandez will start the next day.
Fernandez underwent elbow ligament replacement surgery during the 2014 season. He returned in 2015, but missed time near the end of the season with a strained biceps.
"You kind of set (him) up for what's best for the club," Mattingly said. "One day with days off or rest. ... You map it out moving forward through the whole season. If it stays on that schedule, over half his starts are on extra days rest."
Fernandez was disappointed, but understood the reasoning.
"Of course, everybody wants to pitch opening day. Every pitcher," Fernandez said. "I was talking with (A.J. Ramos). I said, `I think even you would like to start, even though you're a closer.'"
The 23-year-old Fernandez tossed 172 2/3 innings as a rookie, but threw only 116 1/3 over the two years that followed.
The right-hander will enter the season without a strict innings limit.
"It's pretty much 180-200," Fernandez said. "It could be less. It could be more. Everything depends. The big thing is on how I'm feeling."
Fernandez pitched 11 games last season, going 6-1 with a 2.92 ERA.
He will sit down with team officials, doctors and his agent during the All-Star break to determine whether the schedule needs to be adjusted.
The Marlins signed Chen as a free agent in the offseason. He's coming off an 11-8 season with a 3.34 ERA for Baltimore. The left-hander is 46-32 with a 3.72 ERA in four major league seasons, all with the Orioles.
He didn't expect that he'd be pitching the first game.
"When Don Mattingly told me, I was kind of surprised that I would be the opening day starter," Chen said through an interpreter. "But as a starting pitcher, it's definitely a chance you want to have."
---
---