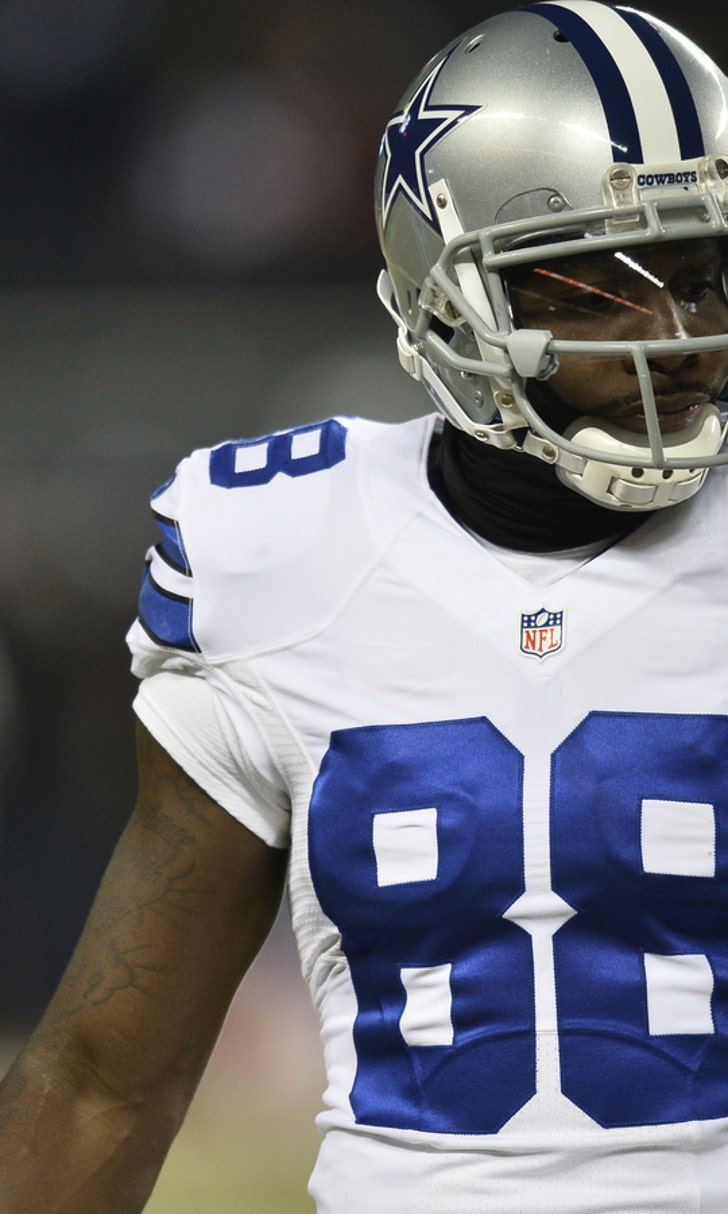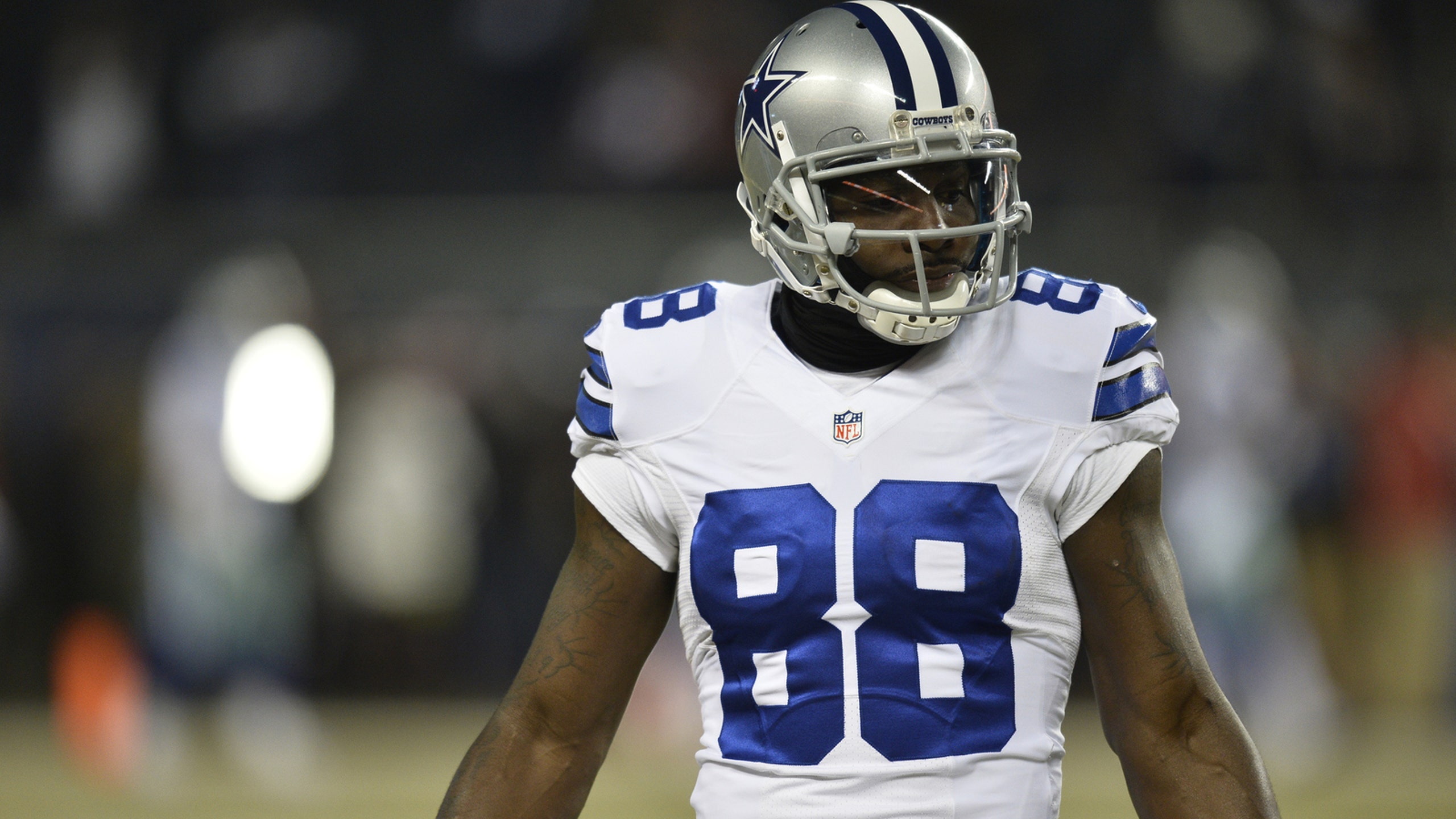 Week 6 Fantasy Football Injury Report: Blake Bortles, Luck, Dez Bryant timetable
BY foxsports • October 13, 2015
Jamaal Charles
The Chiefs' running back is lost for the season after suffering a torn anterior cruciate ligament (ACL) in his right knee. This marks the second ACL tear for Charles, who previously tore the ligament in his opposite knee during the 2011 season.
Guessing when and how injuries occur, especially significant ones like an ACL rupture, is extremely difficult. However, gauging a player's level of inherent injury risk is a bit easier. In Charles' case it's not overly surprising to see him tear his opposite or contralateral ACL. Multiple studies have shown that athletes who have already torn an ACL are more likely to suffer a second ACL injury than a healthy athlete is to suffer his first ACL injury. Other risk factors, including biomechanics and neuromuscular control, can play a role, but any athlete with a history of ACL problems should be considered a high risk for a secondary injury.
While Charles' season is over, there is a bit of hope for this long-term status. The timing of the injury should allow him to be ready for the start of the 2016 season, and his familiarity with the recovery process will make things go a bit smoother. However, Charles will still enter next season a risky addition with plenty of questions to answer about his durability.
In the meantime, the Chiefs will turn to a pair of running backs to help ease the loss. Charcandrick West and Knile Davis will each see carries, though it appears West will get most of the work. West received nine touches to Davis' two following Charles' injury and has earned a reputation as a better receiver. West doesn't have the pedigree of Davis, but his place on the depth chart makes him a must add. Davis' injury history, which includes multiple ankle issues, may play a factor as coach Andy Reid opts to give the more durable West the bulk of carries.
Blake Bortles
The second-year quarterback has quietly emerged as a viable fantasy option but enters Week 6 nursing a shoulder injury. Bortles was diagnosed with a minor sprain of the acromioclavicular (AC) joint. Last week, I detailed the difference between an injury here and one at the glenohumeral joint while analyzing Colts quarterback Andrew Luck. The AC joint is the strut of the arm, connecting the shoulder to the trunk of the body.
Fortunately, the injury to the ligaments that help stabilize the joint was classified as a Grade I sprain, the least severe sprain possible, and there is a good chance Bortles will play Sunday against the Texans. The injury, though, is to his throwing arm and any limitation could affect both his strength and accuracy. The suddenly porous Jacksonville offensive line further complicates the problem. Bortles has been sacked 14 times, tied for fourth most in the NFL, including six sacks last week against the Buccaneers. The Jags' offensive line will have its hands full with Texans defensive end J.J. Watt, who has 11.5 career sacks against Jacksonville the last four seasons. If the team can't protect Bortles, the 23-year-old could easily aggravate the injury and be forced to the sideline. Bortles has proven he's worth holding on to, but there might be safer options available this week.
Turf Burns
Dez Bryant: The Cowboys receiver continues to target a Week 7 return from a fractured fifth metatarsal sustained in the season opener. A six-week recovery from this type of injury would be impressive even with Bryant being particularly proactive in his recovery. The Pro Bowl wideout opted to utilize a bone graft on his initial surgery, an option generally used following a complication. He also recently underwent a bone marrow aspiration injection, designed to stimulate the healing process. However, the risk for re-injury looms large with this type of fracture, and rushing back could prove to be detrimental to his short- and long-term health.
Marques Colston: Like Bortles, the New Orleans wide receiver is dealing with an injury to his AC joint. However, Colston's injury appears to be more significant and is likely a higher-grade injury. Given his low productivity this season and the fact that his recovery time will be reduced with the Saints playing Thursday, I wouldn't use Colston this week. Wide receiver Willie Snead has emerged as the top target in New Orleans and is still available in some leagues as a suitable replacement. Snead hauled in six catches for 141 yards Sunday and was targeted 11 times in the Saints' loss to Philadelphia.
Justin Forsett: Forsett suffered an ankle sprain in Week 5, though he avoided the dreaded high ankle sprain. Coach John Harbaugh said he will give his running back all week to recover but wouldn't rule out his availability for Week 6. This could be a game-time decision, so have an insurance policy ready. Javorius Allen will start if Forsett sits.
Matt Jones: A case of turf toe has slowed the Washington running back, and he is likely to be a limited participant this week in practice. This can be a very limiting injury for a running back. He received a team-high 11 carries in Week 5, though any missed time could open the door for Alfred Morris to re-establish himself.
Andrew Luck: The Colts' signal caller was a full participant in Monday's practice, though the team would not openly reveal if he would be available for Sunday's game against the Patriots. Luck has missed two weeks with a shoulder injury and while he remains "day-to-day" this is a step in the right direction. Even if he does play, the matchup against New England is daunting. Luck is 0-4 for his career against the Patriots and has not looked sharp this season even when healthy. Matt Hasselbeck will receive his third consecutive start if Luck is out, though his fantasy prospects aren't overwhelming either.
Stotts works as a Certified Athletic Trainer (MAT, ATC, PES, CES) and is a former winner of the Best Fantasy Football Article from the Fantasy Sports Trade Association.
Follow @RotowireATC on Twitter.
Get a FREE RotoWire 10-day trial (no credit card required) at RotoWire.com
---
---