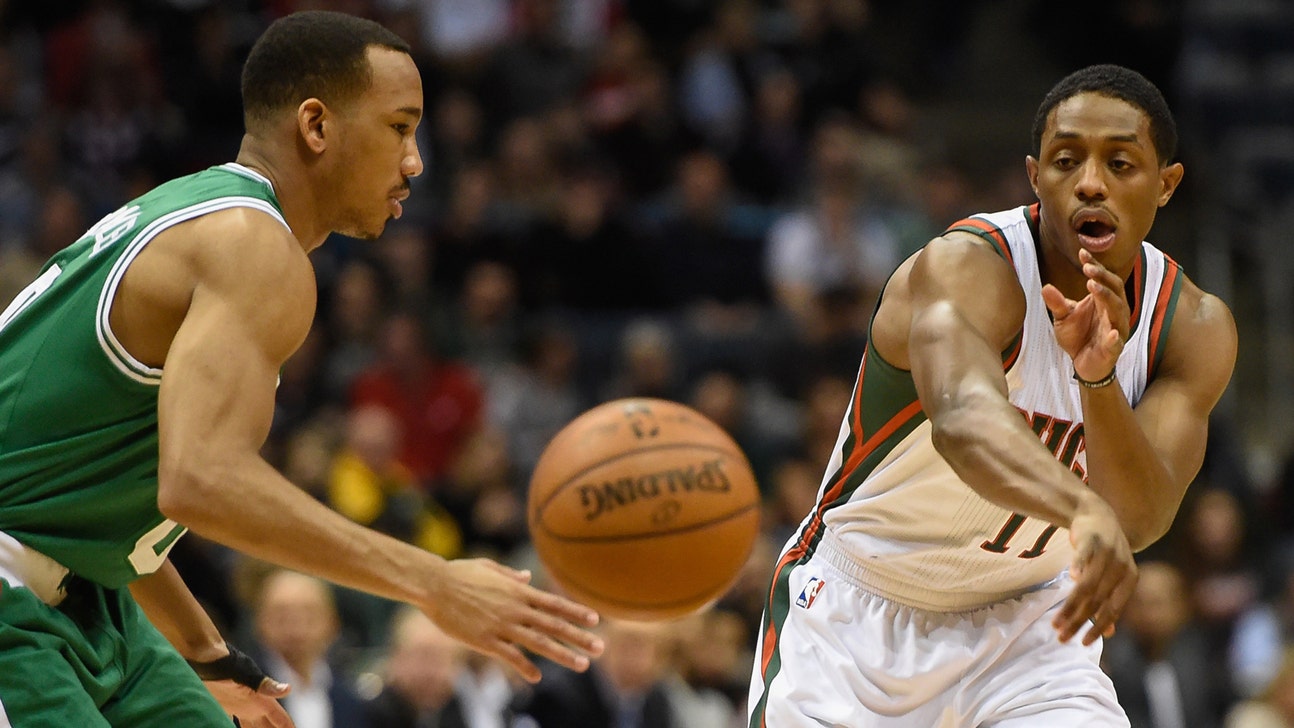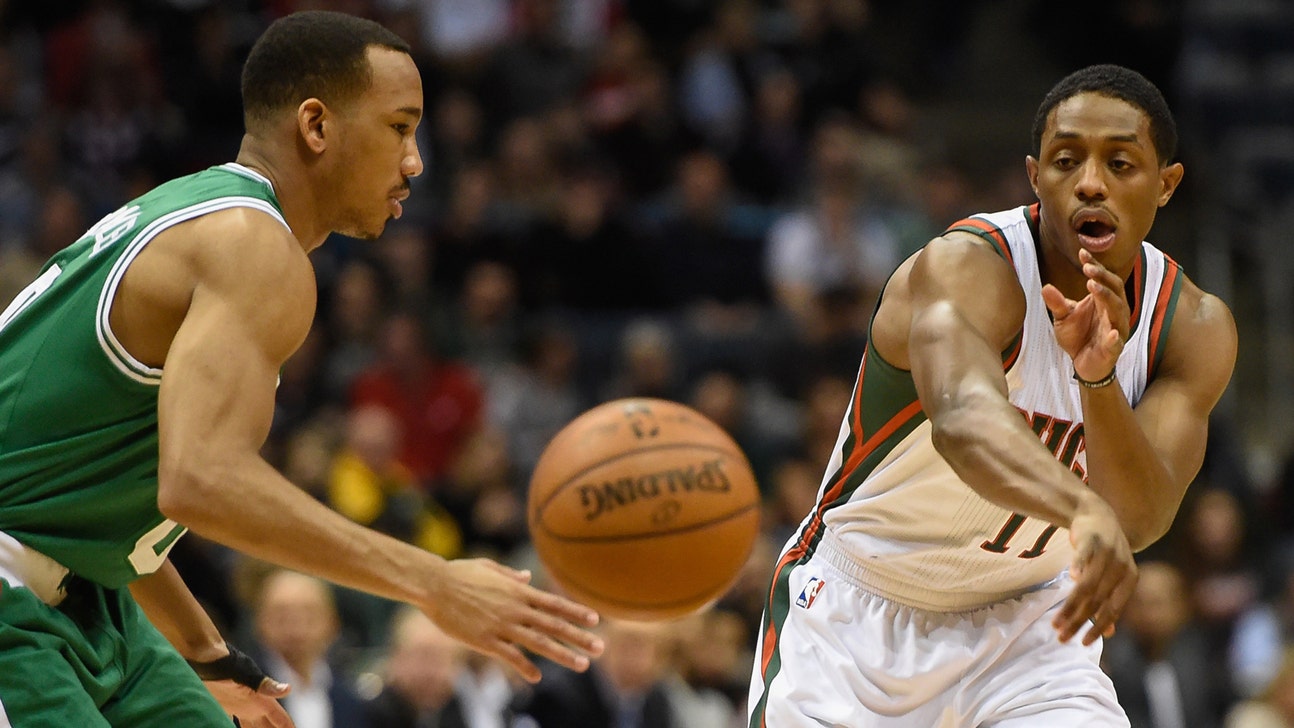 Weary Bucks show fight in airtight victory
Published
Feb. 8, 2015 12:59 a.m. ET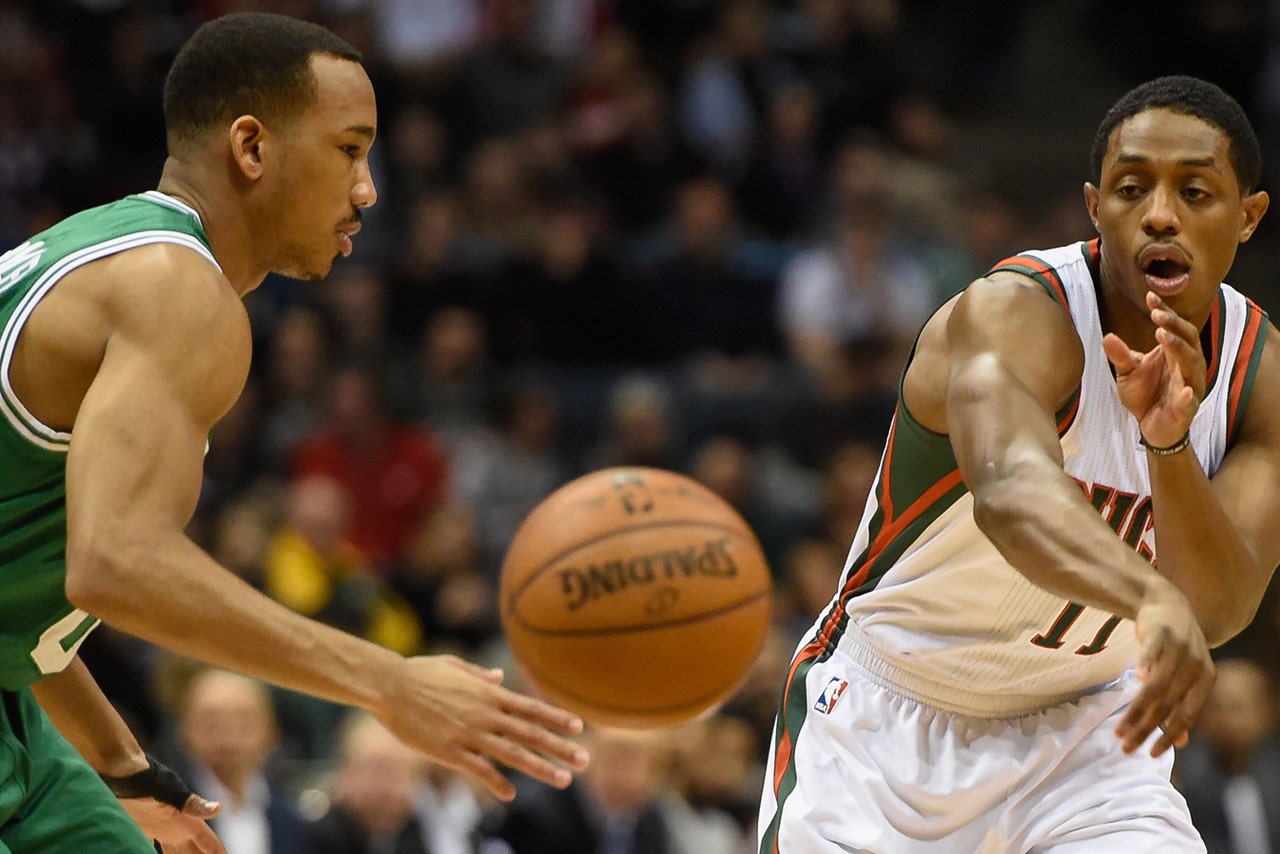 MILWAUKEE -- Playing the second game of a back-to-back and their fourth game of the week with nine or fewer available players, the Milwaukee Bucks just needed to survive Saturday night.
The Bucks let an inferior Celtics team hang around the entire night but did just enough offensively in the fourth quarter to pull out a 96-93 victory in front of 16,470 at the BMO Harris Bradley Center.
"We're surviving," Bucks coach Jason Kidd said. "We're playing with the guys that we have. We're not complaining, but guys are tired. Guys are fighting and grinding. If you play as a team you can survive some of these games."
Milwaukee seemed to find energy to start the third quarter, turning a seven-point halftime lead into a 66-52 advantage. The Bucks kept extending their lead to double digits only to watch the Celtics fight back. By the end of the third quarter, Boston was within five points, at 80-75.
O.J. Mayo scored eight points at the beginning of the fourth quarter to put the Bucks up nine, but Milwaukee's offense then went stagnant.
The Bucks settled for 11 jump shots during a stretch of six minutes, 53 seconds in which they scored just two points. Boston wasn't great offensively either, but the Celtics did enough to use a 10-2 run to pull within 92-91 with 3:04 to play.
"Ball isn't going to go in sometimes," Bucks guard Brandon Knight said. "But sometimes, we also settle. A lot of those shots were jump shots; sometimes the ball bounces in, sometimes it bounces out. I think that's part of the reason why we had that lull."
Out of a timeout, John Henson connected on a left-handed hook shot in the lane to break the drought and put the Bucks up 94-91.
"It was just to settle down and make sure we got the ball to touch the paint," Kidd said of the timeout. "Guys did a wonderful job executing, and John got a great look at the basket and finished.
"I thought that showed a lot of trust with his teammates because he had missed some at the basket throughout the game. Guys still believed that he would deliver, and he did."
Jae Crowder missed a layup on the other end, but Henson was called for goaltending when he inadvertently grabbed the net while fighting for the rebound. With 29.4 seconds to play, Boston opted not to foul, subbing Brandon Bass in for Jared Sullinger.
With Bass guarding him after a switch, Knight took the 6-foot-8 forward left before pulling up for a step-back jumper to give Milwaukee a 96-93 lead with 6.7 seconds showing on the clock.
"I asked (Kidd) and he told me to just play basketball and make the right play," Knight said. "We got a switch -- it could have went to me or Giannis (Antetokounmpo). With the flow of the game, and me just being confident and making a read, I just tried to take advantage of Brandon Bass. He's a great defender and I was fortunate enough to hit that shot and give us some space."
Kidd opted not to foul up three points and instead relied on his defense to get the final stop. The Bucks forced Crowder to take a contested shot that likely would have been ruled a 2-pointer even if it had gone in.
"That's a tough shot," Kidd said. "In this league, sometimes those go in. But I thought the thing that everybody did was execute what we wanted defensively. They ended up taking a contested three. We finished it by letting the clock run out and got a win."
Milwaukee has played with no more than nine players over its last four games, which included road contests in Toronto in Houston. But the Bucks fought through and finished the busy week with a 3-1 record.
With a few players appearing to fight through dead legs, Knight carried the offensive load. He hit 7 of 11 shots in the first half and finished with a game-high 26 points and five assists.
"I'm relieved," Antetokounmpo said. "I panicked a little bit. They came close to us and I thought they might get the game. But thank God we have Brandon Knight here. He was the victory."
The Bucks have a chance to head into the All-Star break on a high note if they have enough left in the tank for two games in three nights beginning Monday when they host the Brooklyn Nets.
"You have to grind it out man," Mayo said. "You have to buckle down and try to go out there and try to get wins in any way."
Follow Andrew Gruman on Twitter
---