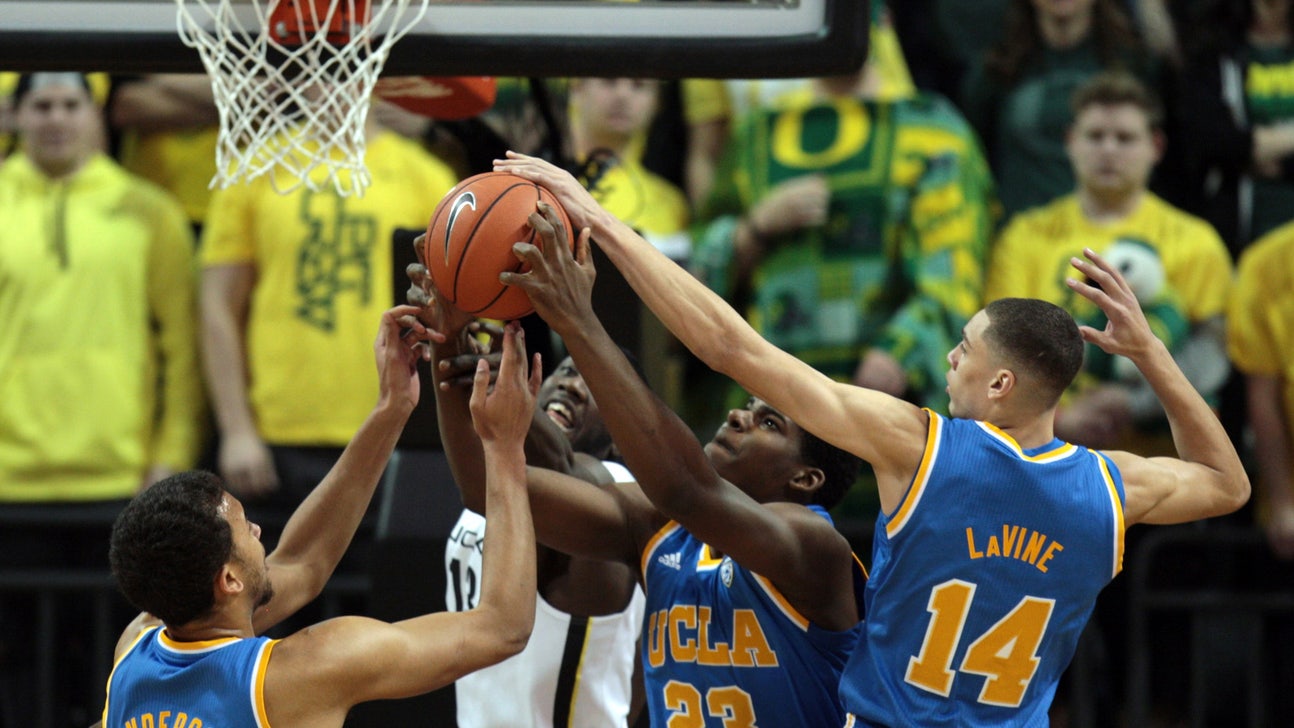 Wear hits putback and UCLA beats Oregon 70-68
Published
Jan. 31, 2014 12:22 a.m. ET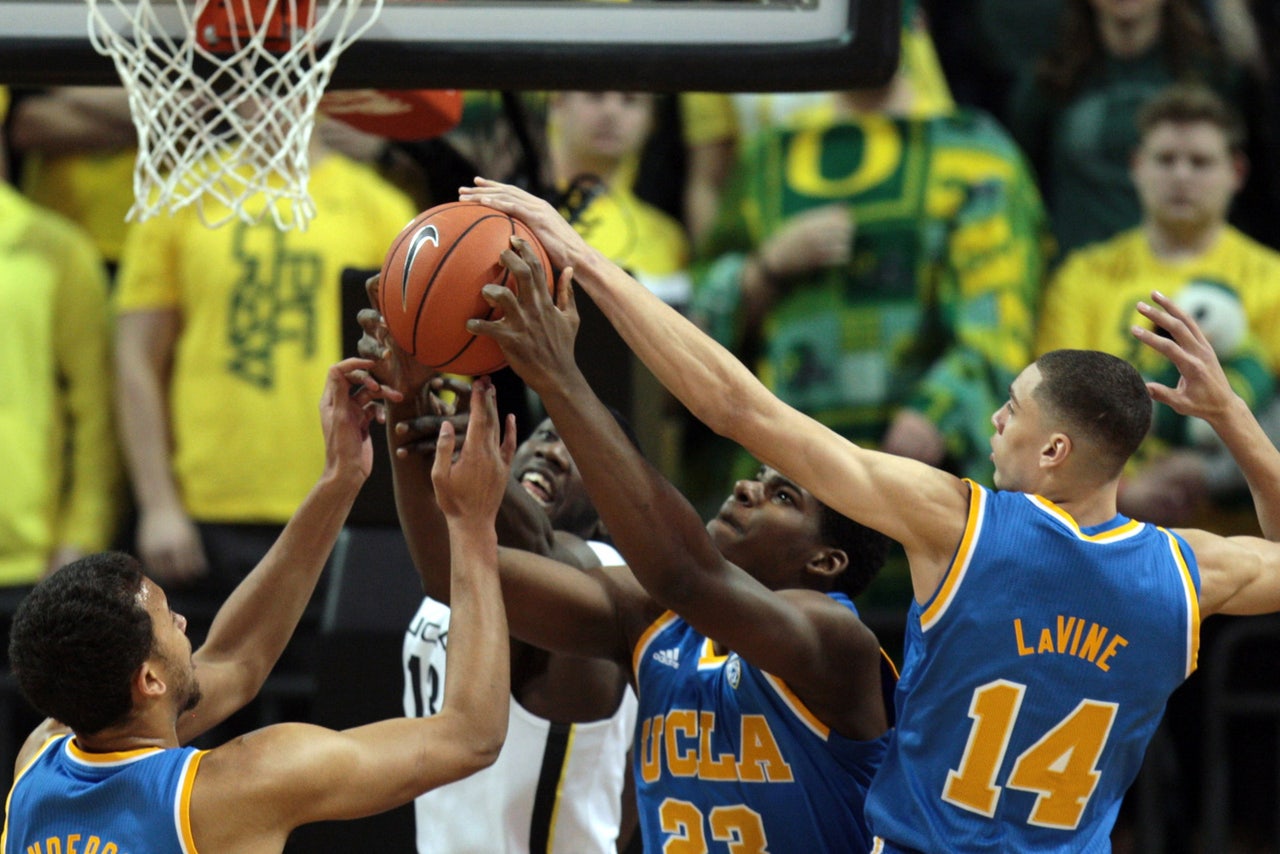 EUGENE, Ore. (AP) -- Travis Wear's putback with 5.3 seconds to go gave UCLA a 70-68 victory over slumping Oregon on Thursday night.
Jordan Adams finished with 19 points for UCLA (17-4, 6-2 Pac-12), which has won five of its last six games to sit at second in the league's standings behind top-ranked Arizona.
Joseph Young had 25 points for Oregon (14-6, 2-8), which was coming off a 71-44 victory over Washington State that snapped a five-game losing streak, the team's longest since 2011. The string of losses stopped a 13-game winning streak that had Oregon ranked as high as No. 10 in the rankings.
The Bruins were coming off a 76-64 victory at home over California last Sunday.
Norman Powell's fast-break layup and free throw gave UCLA a 62-52 lead -- its largest of the game -- with 7:20 left.
Oregon closed the gap with consecutive layups by Jason Calliste and Young to make it 65-62 with 3:21 left. Young added a free throw before Calliste hit a 3-pointer to pull Oregon in front 66-65 with 1:40 left.
Kyle Anderson missed a free throw for UCLA and Tony Parker missed a put-back layup before fouling out. Richard Amardi made both the free throws to make it 68-65 for the Ducks, but Adams hit a layup and added a free throw to tie it at 68 with just under a minute left -- before Wear hit the winning basket.
The Bruins and Ducks went into the game as the top two scoring teams in the Pac-12, with Oregon averaging 85.9 and UCLA averaging 84.3.
Wear's jumper gave the Bruins a 13-9 lead in the first half. Oregon pulled into a 17-all tie after Zach LaVine fouled Young beyond the arc and Young made all three of his free throws. Young nailed a 3-pointer off a dish from Dominic Artis to give the Ducks the lead.
Calliste's layup stretched the lead to 27-21 and Oregon led 36-32 at the break. Young led all scorers with 16 points.
A pair of free throws from Norman Powell pulled the Bruins into a tie at 38, before his jumper put UCLA in front. Wear's jumper extended the lead to 45-38.
The Ducks fought back on their distinctive home court, pulling to a 49-all tie on Calliste's layup with 11:17 left in the half.
Oregon's Jonathan Loyd played after having surgery on Wednesday to repair a broken nose he sustained in practice on Tuesday. He wore a face mask against the Bruins.
The Ducks were also missing reserve post Arik Armstead, who decided to leave the team to focus on football. Armstead is a defensive end for the Ducks
The Bruins were the first in a stretch that has Oregon playing seven of its next 11 games at Matthew Knight Arena.
---