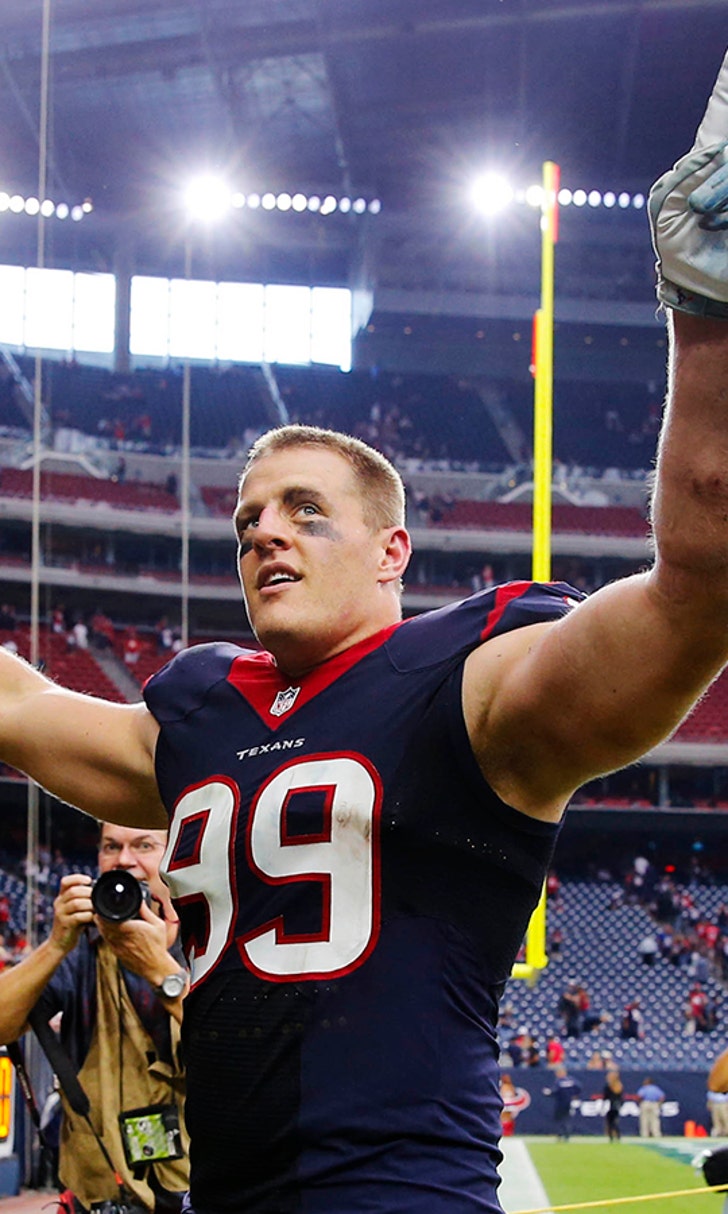 Watt could have been a Cowboy, but passing on him was no mistake
BY foxsports • October 3, 2014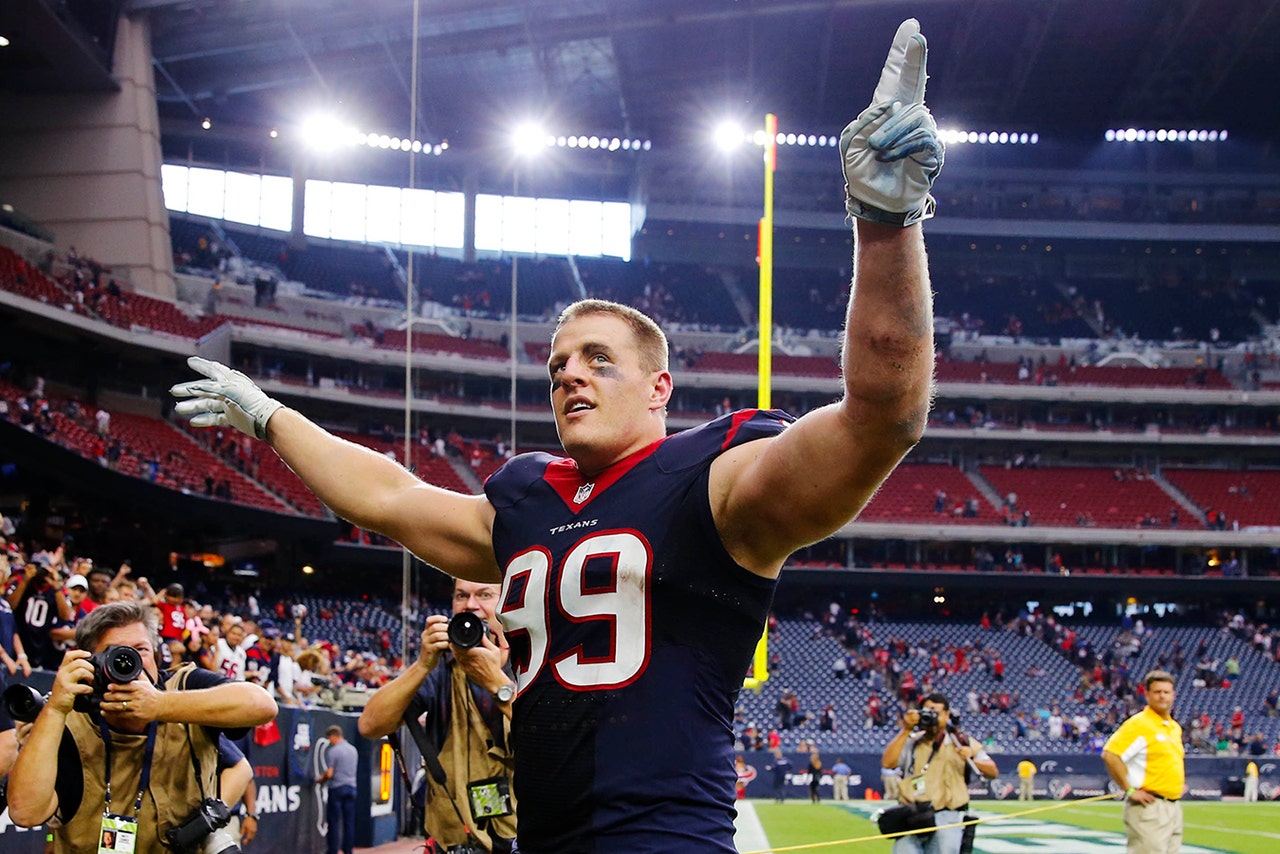 Back in 2011, the Dallas Cowboys had a chance to draft J.J. Watt and passed on him. And they're still glad they passed on him.
Say Watt?
Two picks before Watt went to the Texans, the Cowboys' opponent on Sunday, Dallas took Tyron Smith with the No. 9 overall pick
While Watt has been a spectacular defensive lineman, Smith has been a starter from day one and will likely man the critical left tackle spot for the Cowboys for another decade.
But just because the Cowboys passed on Watt doesn't they didn't think he would be a star in the league.
"Obviously we liked him [Watt] a lot.We did spend a lot of time investigating him, getting to know him," Cowboys coach Jason Garrett said.
"We feel really good about the decision we made as well."
That's because at the time the Cowboys were rebuilding their offensive line. The defensive front at the time had Jay Ratliff and Jason Hatcher, while DeMarcus Ware and Anthony Spencer were the pass rushers at outside linebacker.
Adding Watt, a two-time All Pro selection and AP Defensive Player of the Year in 2012, to that mix could have made the Cowboys one of the most feared defensive fronts in the NFL.
"Any way you measure, he's just a heck of a player," Garrett said. "He disrupts the game. He's clearly one of the best defensive linemen in the National Football League."
But the Cowboys had a bigger need to restock an offensive line that had been a patchwork of veterans.
Since drafting Smith, who went to the Pro Bowl last year, the Cowboys have also taken center Travis Frederick and guard Zack Martin in the first round. They now have one of the NFL's most talented - and young - offensive lines.
It was also crucial to get this first pick right since it was the Cowboys' first draft with Garrett as head coach.
"Certainly that first pick was critical for us," Garrett said. "We were at a point with our offensive line that we had let three veteran offensive linemen go. We were really young and under-resourced there. We felt like we needed to get some cornerstone players."
Not only did Smith look like a sure thing, he was only 20 years old at the time he was drafted.
"We just felt like he had all the traits to be a great, great player for a long time at a really important position," Garrett said. "And e's certainly off to a great start."
So both the Cowboys and the Texans are happy with their choices on Draft Day back in 2011. Looking back, it's hard to question the Cowboys for passing on Watt when Smith has turned out to be a star in his own right.
The real head-scratcher is the pick between Dallas and Houston at No. 10 back in 2011. That belonged to the Jaguars, who took quarterback Blaine Gabbert.
Follow Keith Whitmire on Twitter: @Keith_Whitmire
MORE FROM FOX SPORTS SOUTHWEST
Top 20 trash-talkers in sports history
---