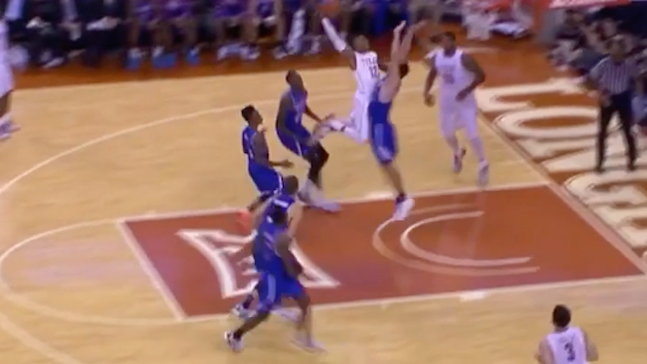 WATCH: UT freshman Kerwin Roach posterizes helpless defender with vicious flying dunk
Updated
Mar. 4, 2020 4:09 p.m. ET

In the first half of Texas' showdown with UT-Arlington on Tuesday night, freshman guard Kerwin Roach Jr. submitted an early Dunk of the Year entry with an absolutely crushing slam over 6-foot-8 forward Jorge Bilbao.
No shame for Bilbao -- who got in decent position -- but Roach was simply the better athlete, climbing the invisible ladder and throwing it down with no regard for human life.
Even Bilbao's UT-A teammates on the bench recoiled in horror. Just a very impressive job by Roach, who also collected 5 rebounds and finished with 6 points (2-for-4 shooting) in the Longhorns' 80-73 overtime win. 
---