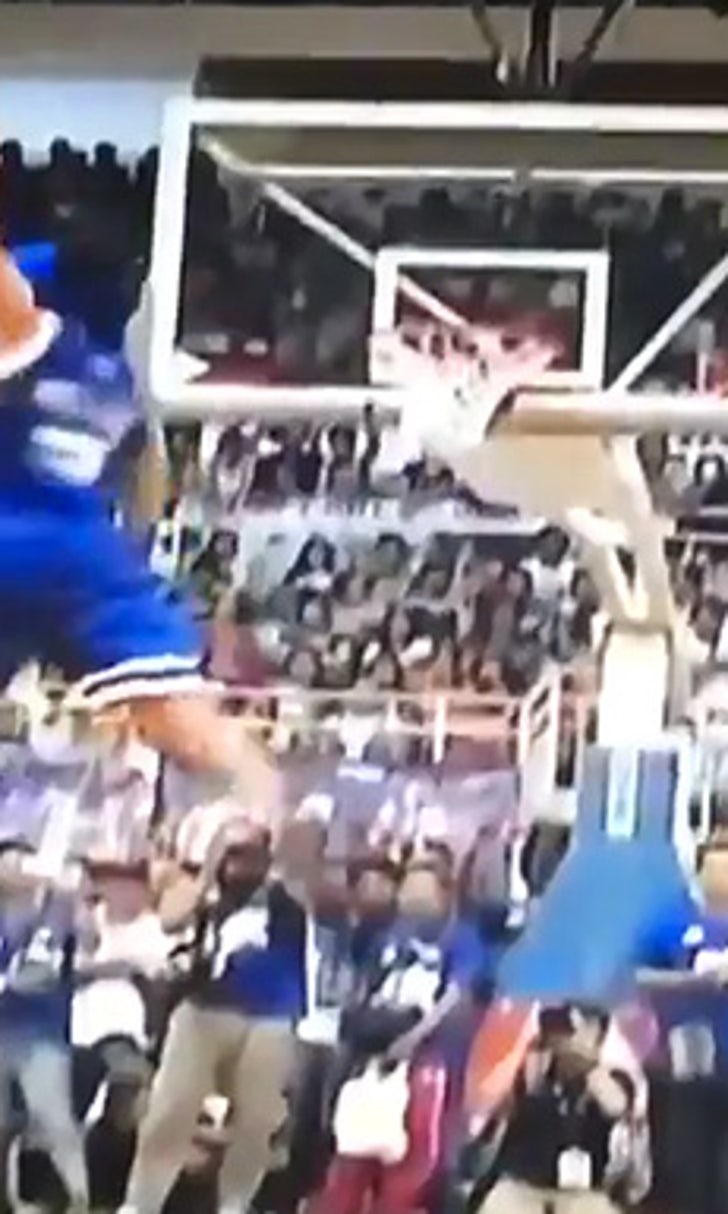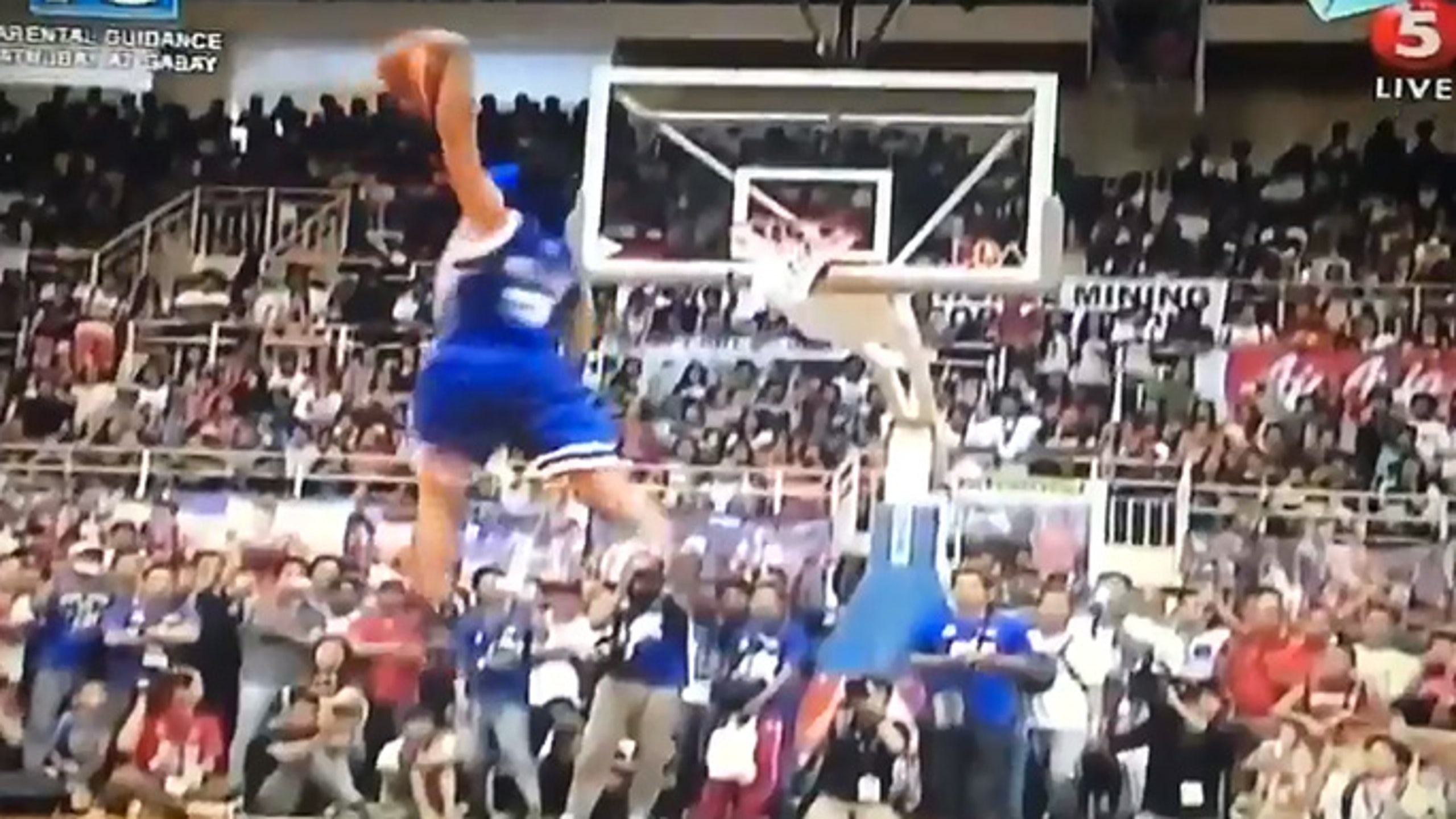 Watch this poor guy's blindfolded dunk go horribly wrong
BY Jimmy Traina • March 6, 2015
Blindfolded dunks have been done successfully.
Suns forward Cedric Ceballos pulled one off in the 1992 Slam Dunk Contest.
Chase Budinger even pulled off a blindfolded 180 dunk in the 2012 Slam Dunk Contest.
However, Justin Melton of the Philippine Basketball Association did not have the same kind of luck with his blindfolded dunk.
(Hat Tip: Deadspin)
---