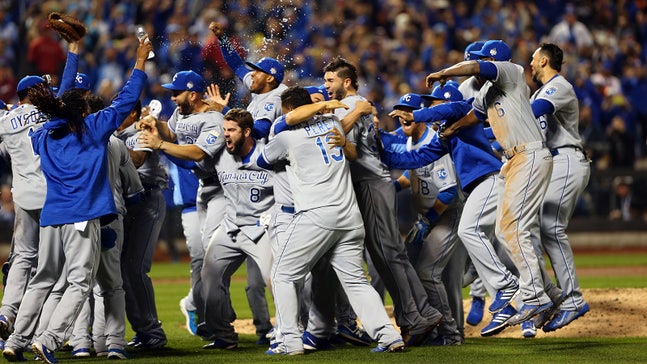 Watch Royals fans go ballistic during tying run, clinching out
Updated
Mar. 4, 2020 9:29 p.m. ET

Royals fans had to wait 30 years for a World Series title, so it's no surprise their celebration was loud, raucous and intense.
Cameras were rolling during Game 5 Sunday night in Kansas City's Power & Light District to catch fans' reaction during key moments.
With the Royals trailing 2-0 going into the ninth inning, Kansas City tied the game when Eric Hosmer raced home from third on a ground out.
That set off the first explosion from the fans in K.C.
After the Royals scored five runs in the top of the 12th, all that was left for fans was the clinching out.
Here's how that scene unfolded.
---
---