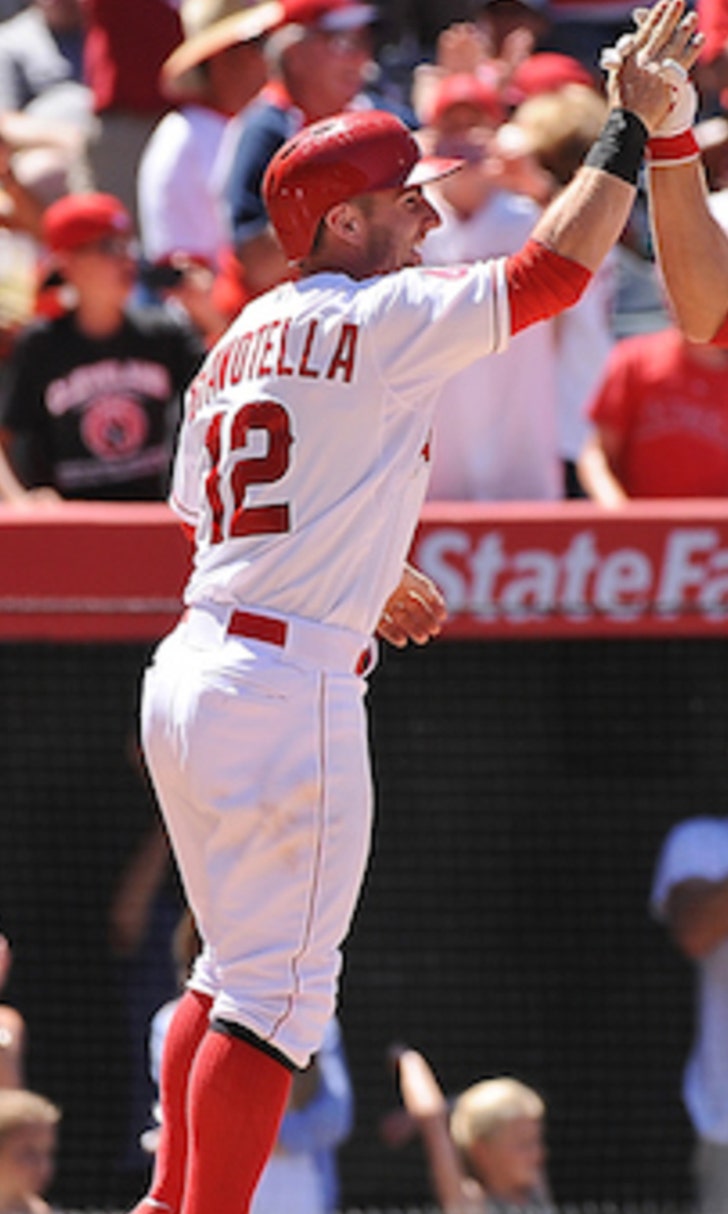 Watch: Mike Trout hits grand slam right into fan's 'Trout Net'
BY foxsports • July 26, 2015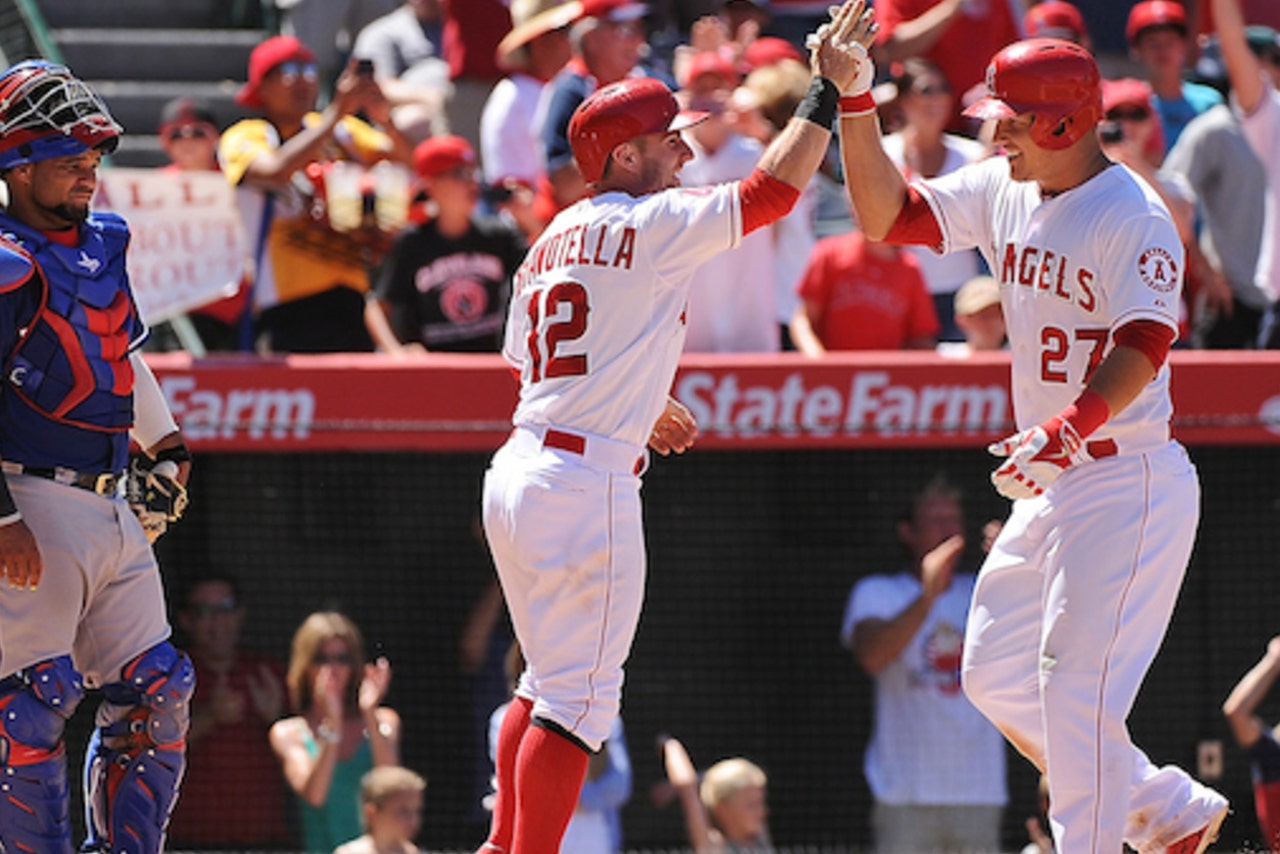 By Darryn Albert
In case you haven't heard, this Mike Trout guy is somewhat good at the sport of baseball. The 23-year-old diamond deity continues to invent new ways to amaze us on an everyday basis.
On Sunday against the Rangers, Trout outdid himself yet again. Having already smashed an opposite field shot off Texas starter Nick Martinez in the first inning for his 30th home run of the year, Trout stepped up to the plate against Spencer Patton with the bases loaded in the sixth. In what can only be described as "Mike Trout being Mike Trout," the Angels center fielder squared up a 3-2 offering and rocketed it into the right-center bleachers for a grand salami. And not only that, but the round-tripper landed right smack into a fan's custom-made "Trout Net."
Now with 31 home runs and 64 RBIs on a .315 batting average in 2015, Trout inches closer to locking up back-to-back MVP awards with each swing he takes. He has definitely kept the ball rolling after a historical showing in this year's Midsummer Classic. With the Angels now back in sole possession for first place in the AL West, Trout is showing no signs of letting up.
Sunday's Trout Net episode was like Babe Ruth's called shot, only in 2015 and better. 
More from Larry Brown Sports:
---