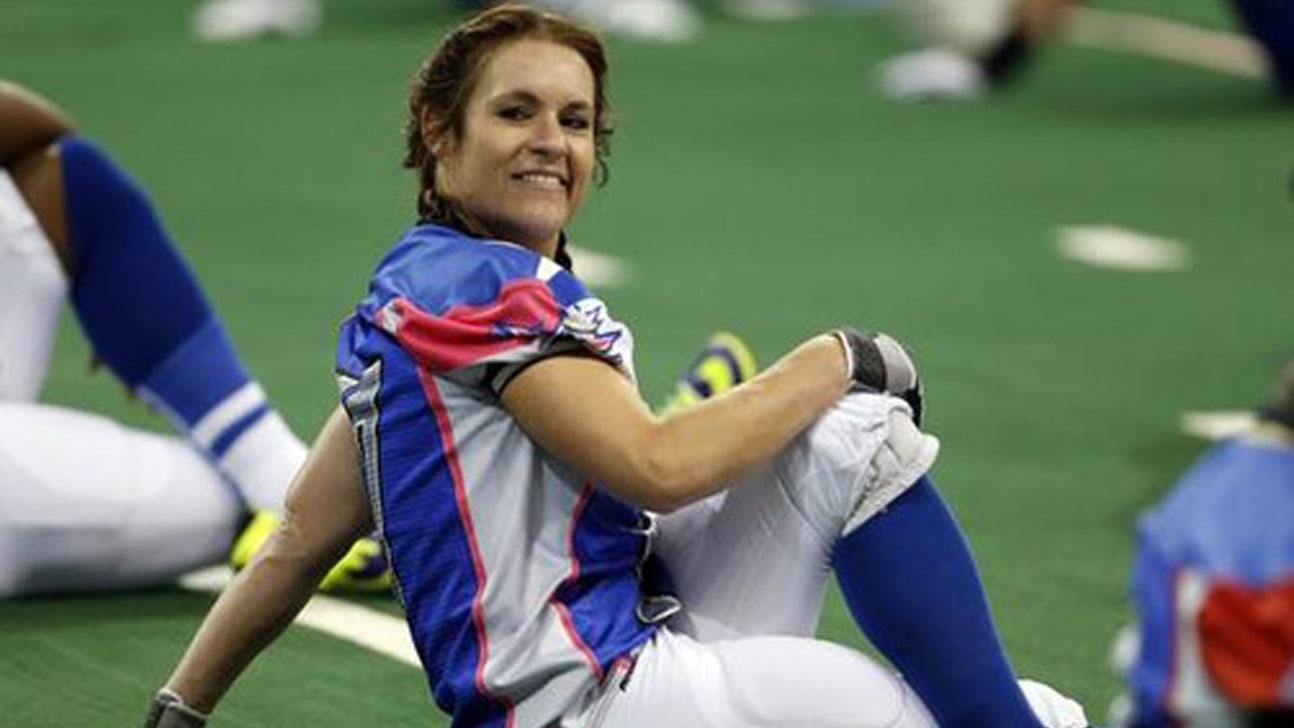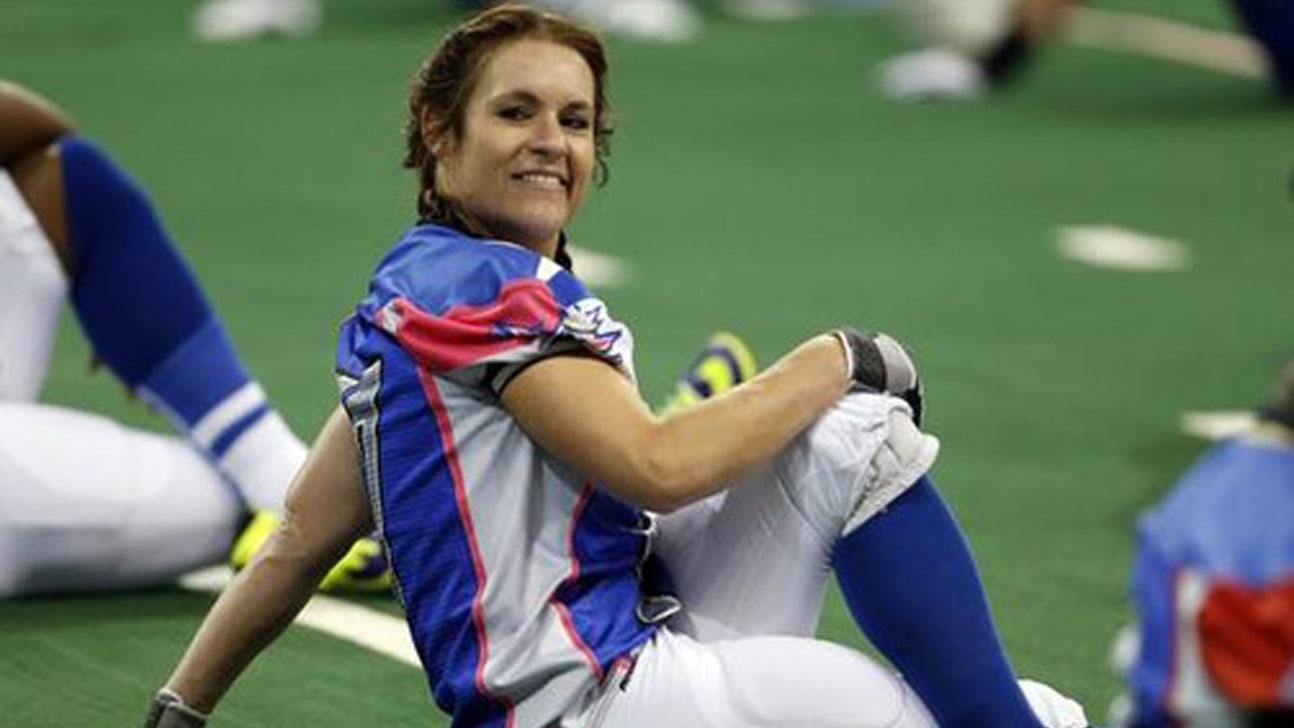 Watch: Jennifer Welter becomes first woman to play men's pro football
Published
Feb. 25, 2014 2:08 a.m. ET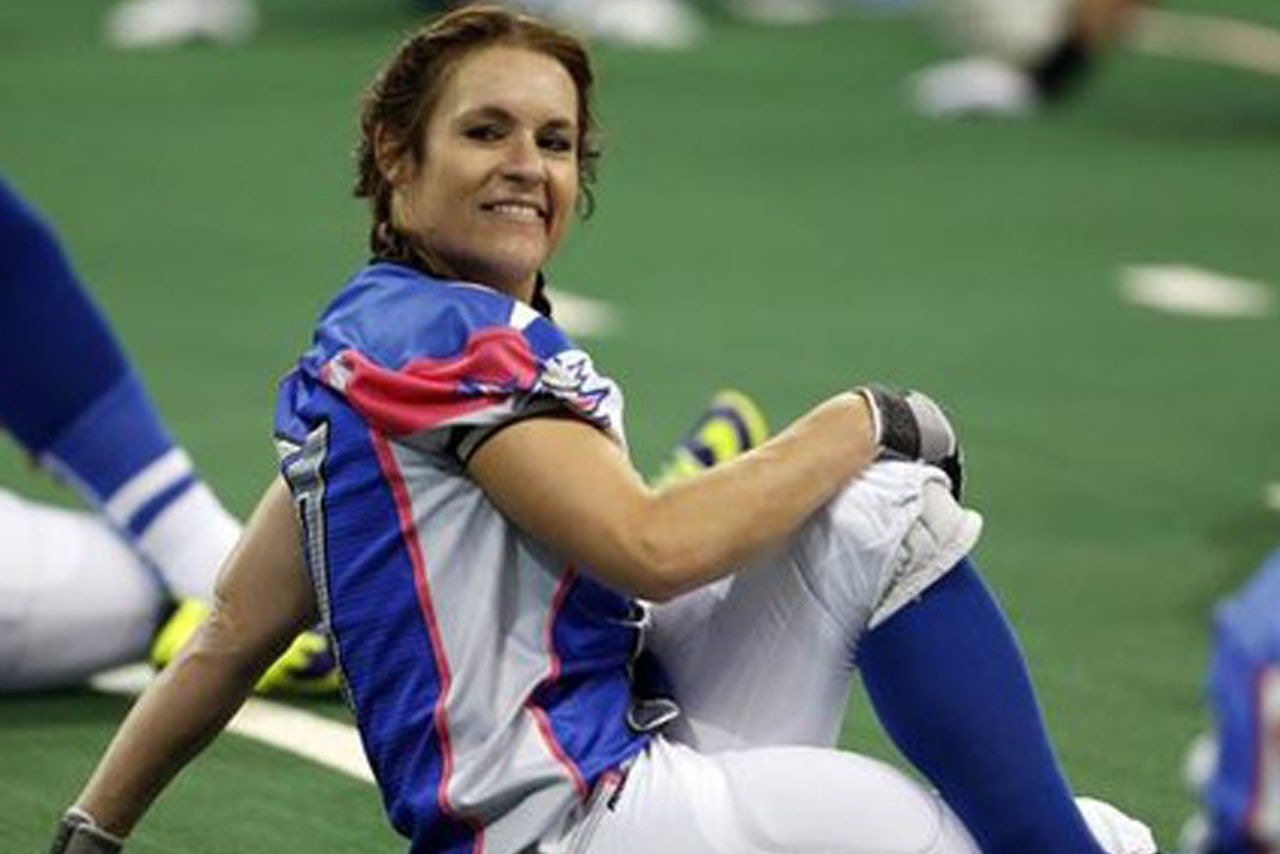 Jennifer Welter made history over the weekend.
She also proved she can take a hit. Several of them, in fact.
The 36-year-old veteran of women's pro football signed with the Indoor Football League's Texas Revolution in January as a running back. Although she still hasn't officially made the team, Welter saw her first action on the field Saturday night during a 64-30 win over the North Texas Crush.
The fact that she rushed for minus-one yard in three carries is beside the point. Welter is thought to be the first woman ever to have played in a men's professional football league.
"If you're a football player, you're a football player," Welter said. "When you play the game well, it doesn't matter if you're male or female."
She added of her fellow players: "These guys have been what I would have hoped for in a perfect world. They're the best guys I've ever been around."
The opposing team definitely did not hold back on the 5-foot-2, 130-pound running back the three times she touched the ball.
"Part of me wanted to let her score, but part of me had a job," the Crush's 6-4, 245-pound lineman Cedric Hearvey told the Dallas Morning News. "So I was like, 'Can y'all please take her out?' "
He added: "Honestly, I really have a lot of respect for that lady over there."
She earned it.
"I said, 'Is that all you got?' "Welter told the 6-4, 245-pound Hearvey after he delivered a tremendous hit. "I didn't want them to think I was intimidated."
---